You are here
Newsletter
Join us for the SGM this evening and see what's happening at the club...
Wednesday, June 21, 2023 - 11:24



Season greetings,

We are almost halfway through the year and experiencing a very "traditional" Cape winter…. It's been a typical cold and wet season (time of the year called winter) as everyone is getting ready for the mid-year break. Thank goodness we live in the heart of the Winelands with more than enough red wine around to enjoy.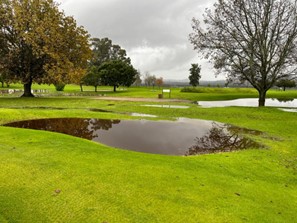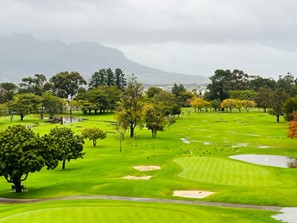 Last week's storms have caused damage to our beautiful little town, and we're thankful there has been no major damage to the golf course – it's just wet, very, very wet! Several "new" water hazards and rivers can be seen throughout the golf course.

Neil and his team have been trying their best to keep the course as tidy as possible – but I would also like to appeal to everyone playing at the moment to FILL those divots and FIX pitch marks.






Honourable Gentlemen 2023



The annual tradition continued as the Honourable Gentlemen teed off on 16 June after a looooong lunch and it was better than ever. The day sadly was reduced to only 18 holes of Foursomes in the afternoon. No "winter" was going to break the spirit of this tradition... The Captain and President both rose to the occasion with some of the best speeches to compliment both the long history of the golf club and the comradery amongst golfers. Then it was off to the "battlefield" to see who would be crowned the 2023 winning side. It came down to the wire with the last match being the deciding one and for the President and his men that meant victory. Congratulations to the President and his men, with golf and friendship ultimately being the overall winner.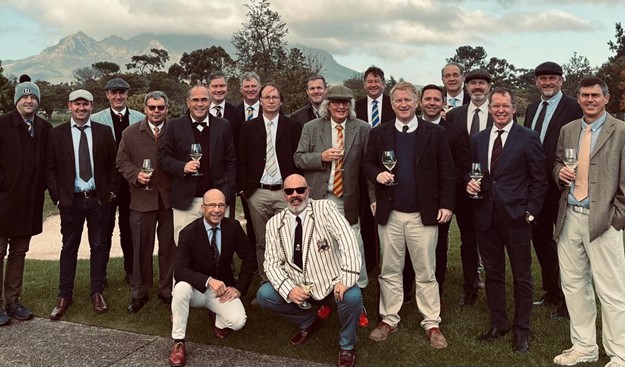 The 2023 Honourable Gentlemen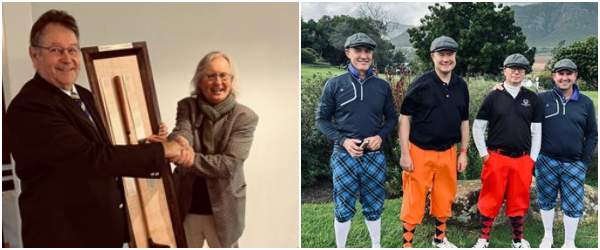 Kobus (our captain) congratulating Peter (our president) on his men's victory. I must also mention the 4-ball of Hannes Smit, Stan Du Plessis, Thinus Alsworth-Elveyand Jean-Pierre Harber who always goes the extra mile when it comes to dressing up for the event – the Scottish would be proud of you four!






Father's Day has been extended...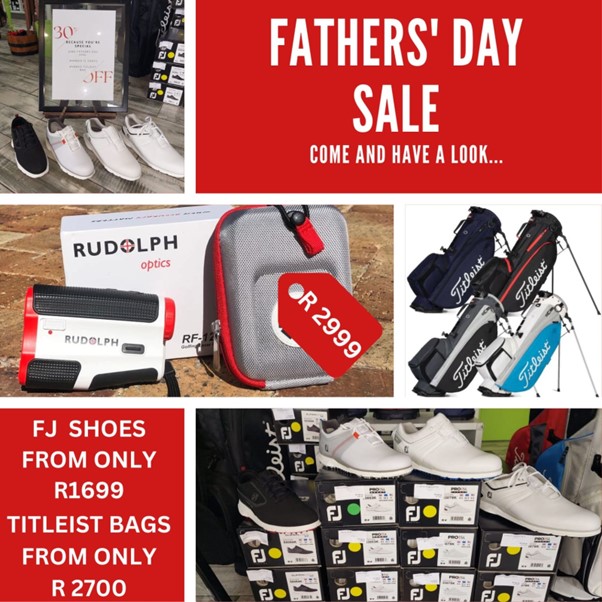 As we are doing the Season Greetings thing – we are extending the SUPER deal on FootJoy shoes, Titleist bags and Rudolph rangefinders! Like a little Xmas in July – come and visit the shop while stocks last. This is the lowest you will ever pay for the #1 selling shoe: the ProSL at only R2399. Bargain Time - don't be sorry!


Reserve an item






Our lovely Divas having fun...



From the Honourable Gentlemen to the Divas of Stellenbosch, enjoying a specially prepared lunch on Tuesday (yesterday)... A wonderful initiative by one of our past Lady Captains, Leonie Malherbe. If you want to see some spirit, these ladies will show you how it's done!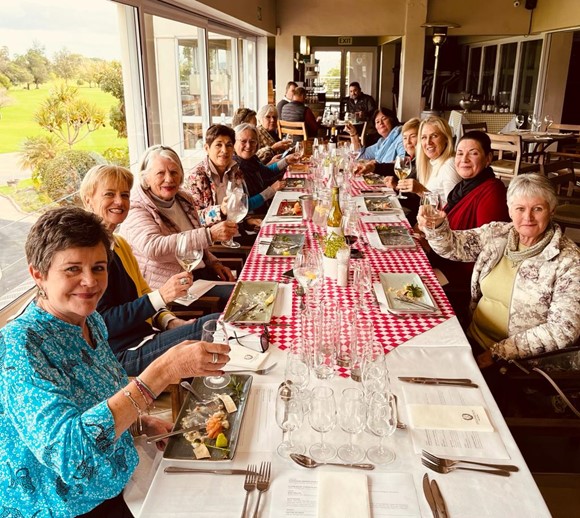 Last chance to take part in Sunday's Mixed Competition



Only two 4-balls are left in our very, very popular Mix Competition on Sunday, proudly presented by ALTO Wines. No better way to spend the day and enjoy a mouth-watering dinner after the quiz and prizegiving.


Book your spot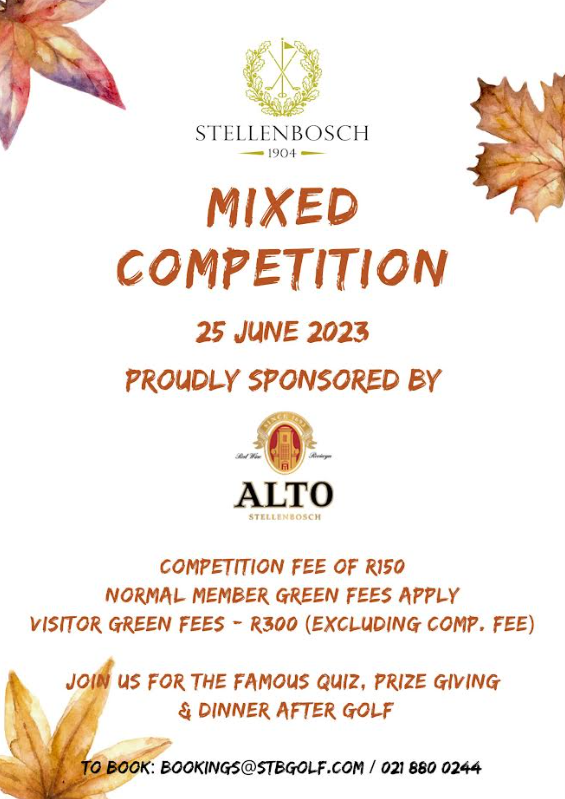 Reminder of tonight's SGM...



See you all at the SGC Special General Meeting tonight, starting 18h30 in our up-stairs functions venue. Wine and snacks will be served after the meeting...

Stay warm,
Louis


Pages