You are here
Newsletter
Celebrating Women's Day
Tuesday, August 8, 2023 - 16:06




Greetings All,

An interesting couple of weeks behind us and an interesting couple of weeks ahead of us. We are in the 8th month of the year, with only 20 weeks to go before Xmas! To think in the coming 20 weeks, we will be enjoying 48 matches over a 7-week period to see who will win the Rugby World Cup 2023.


View the match schedule


Also, during this period, the Ryder Cup will be taking place in Italy from 29 September till 1 October.

I will also be sharing a few more important dates coming up during this period and more importantly, remember that every match will be broadcast LIVE from your favourite golf club…. #strongertogether #gobokke

The weather did not play along on the last Sunday of the month for our Mix Competition. So, we spoiled the members on Wednesday afternoon with the complements of Le Pommier Wines. Our all-smiles champions on the day were Pieter Coetzee and his partner SJ Marais on 44 Stableford points.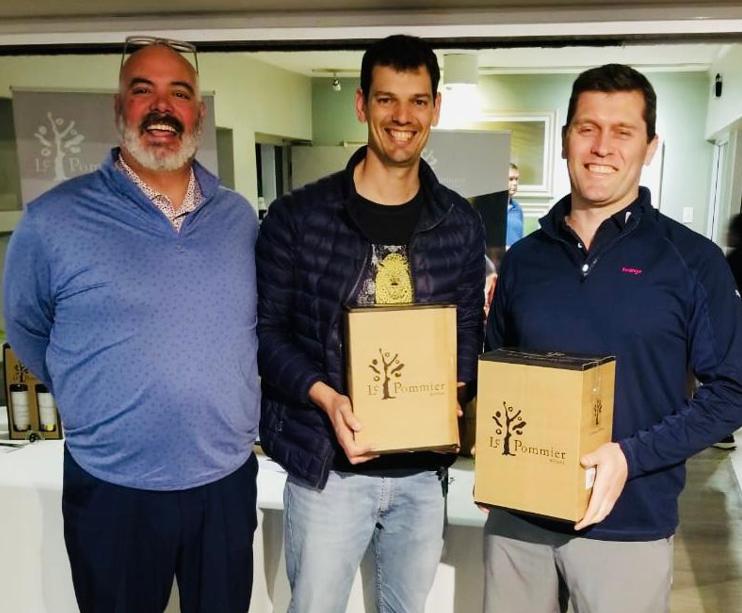 Le Pommier Champions on Wednesday






Rules Corner



"Interesting" photo I received from Wendell Lawrence a week or so ago when his ball went "missing" while enjoying a late afternoon round. A frustrating situation indeed, specially if it happens towards the end of the round and the stakes are high on who will be paying for drinks.


Can you spot it….?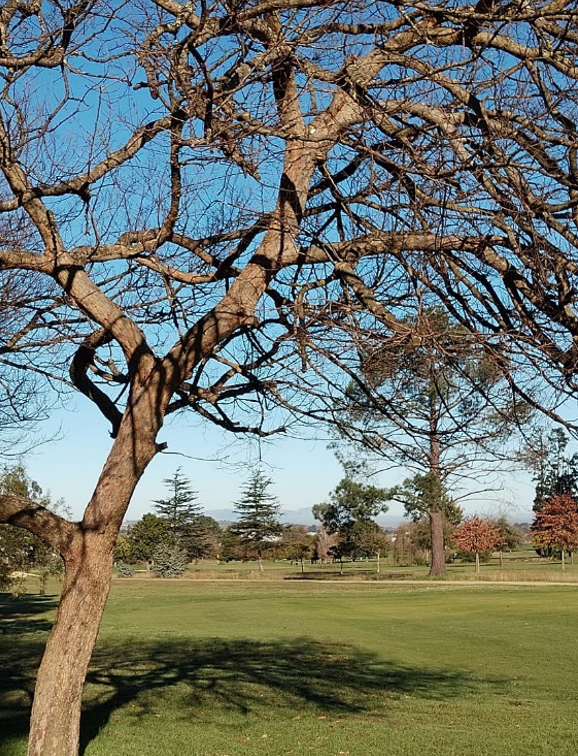 Look closer – maybe now…?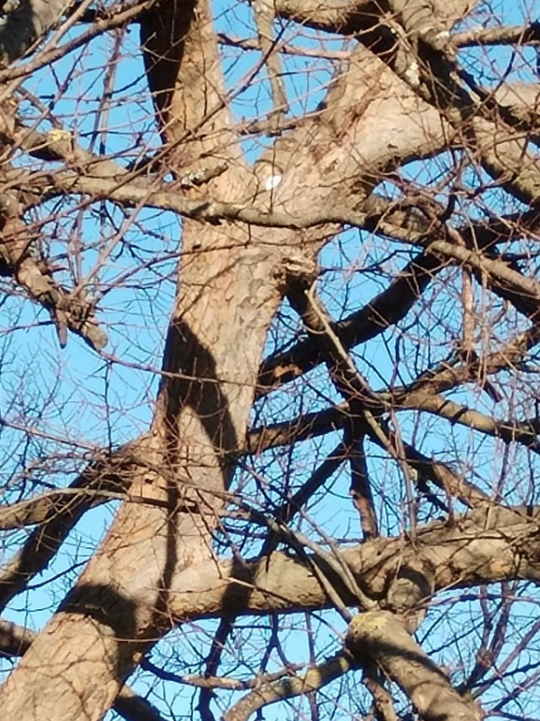 Funny thing is they never found the ball on that day – but played the next afternoon a little earlier and spotted the ball stuck in the tree. What – this is just wow, wow, wow! So, what happens? Well, there are two scenarios I'll have to explain to you.

On day one when Wendell did not find his ball, his ball would have been treated as lost and his only option was to go back and replay his last shot under Rule 18.2 (Ball Lost or Out of Bounds: Stroke and Distance Relief Must Be Taken)

On the second day, when he found the ball, he would have had a few more relief options. After identifying the ball to make sure that it is his ball, he would have the following options under Rule 19 Unplayable Ball:

1. Replay his last shot.
2. Keeping the spot where the ball was between him and the flag and go back as far as he wants.
3. Marking a spot under the tree (nearest point of relief) and dropping the ball within two club lengths from that spot.

With all three the options I mentioned there is a penalty of one shot under Rule 19 – Unplayable Ball.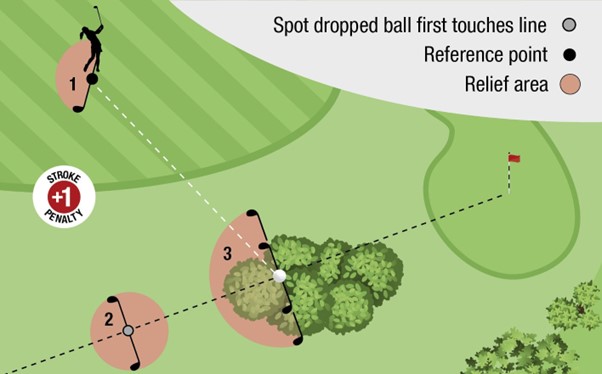 Source: www.randa.org


Hope you all learnt something from Wendell's experience on the golf course, I know he has…. a very important reason for me adding it this week was after receiving the same question, numerous times this winter. "If my ball plugs in the General Area on the golf course – do I have to find my golf ball?" And the answer to the question is – YES, just like in the ball stuck in the tree situation, if you don't find the ball the ball MUST be treated as lost. Rule 18.2 applies.






Golf is the closest game to the game we call life



You get bad breaks from good shots; you get good breaks from bad shots.

Now if you were wondering how many good or bad bounces there were at Stellenbosch GC the last 12 months, drumroll please, 3'165'360 is the number I got to. With 52 752 (an estimated 18-hole rounds) rounds played in the 2022 / 2023 financial year I multiplied that number with 60. If the average player shoots 95 and has 35 putts – I think it's a fair reflection.






What's coming up?



Thank you for the wonderful support the last 12 months…. Here are some of the special dates I mentioned earlier for your diary:

• Mayoral Golf Day – 1 September
• Sunday Mix Comp & Quiz Journeys End – 3 September
• Mediclinic Stellenbosch GC Ladies Open Day – 21 September
• "Something New" – 25 September
• Spring Hollowtining – 26 September to 29 September
• ABACUS Eikestad Classic – 31 Oktober to 4 November
• Ladies Xmas Day – 5 December
• Captains Day – 13 December

The 2023 CMASA National Conference will be held in Stellenbosch from the 27th – 29th of August. The opening golf event will be at the club on Sunday afternoon, with the Gala Dinner taking place at the club on Monday evening. We are very excited to welcome the industry leaders to Stellenbosch GC later this month. Please note the monthend Mix Comp & Quiz has been moved to the following Sunday – 3 September.






Celebrating Equality at Stellenbosch GC



Wednesday is Women's Day! Promoting equality and inclusivity is always a wonderful thing, especially in such a classic setting like the Stellenbosch Golf Club. It's fantastic to see all individuals coming together to enjoy a sport, regardless of their gender. Anyone can unleash the inner golfer in them and enjoy the camaraderie and friendly competition that take place during these special days on the golf course. It's the perfect opportunity to break down any barriers and emphasize that golf is a game for all, regardless of gender.

Let's celebrate the joy, talent, and love for the game of golf as we celebrate Women's Day tomorrow. Cheers to everyone teeing off together, showing the world that golf is a game where everyone has a right to shine!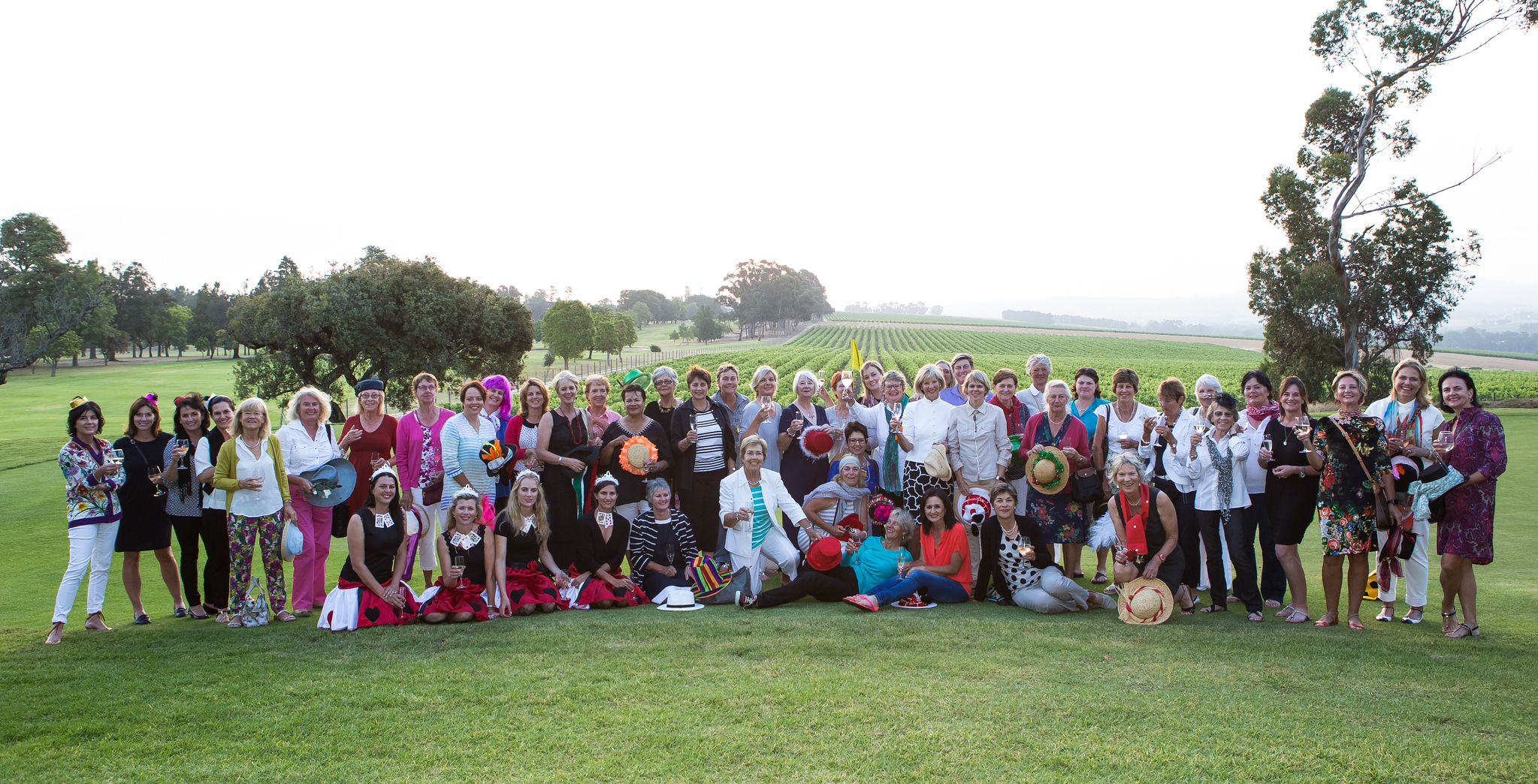 Happy Women's Day,
Louis


Pages