You are here
Newsletter
A great month of sport ahead and a closer look at divots
Thursday, July 6, 2023 - 15:56



Legendary course, epic players: A great battle awaits...


We have turned the corner as we hit the downhill for 2023... The first three majors are now behind us, with only the 151st Open Championship at Royal Liverpool still to be played from 16 to 23 July. The Open has always been one of my favourites, with all golfers getting TV time and as South Africans, we can enjoy the golf at a decent time of the day.

Wonder who will be crowned the winner in 2023? The BIG EASY won the 141st Open at Royal Lytham & St Annes in 2012 and the 2020 Open was not played due to the pandemic. South Africa will once again be well represented at the Open with the following two hands full of players flying the SA flag this year: Ernie Els, Branden Grace, Christiaan Bezuidenhout, Christo Lamprecht, Martin Rohwer, Charl Schwartzel, Kyle Barker, Louis Oosthuizen, Ockie Strydom and Thriston Lawrence.




Predict the winner

Sunday Funday Mix Competition & Quiz Day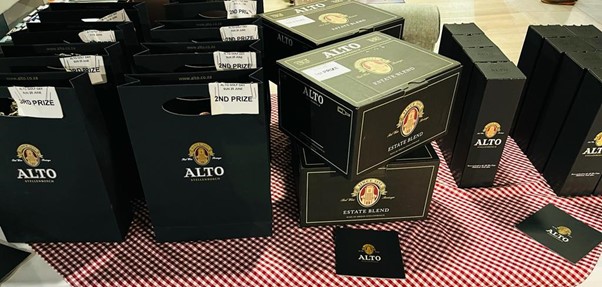 ALTO you beauty!

Wonderful wine, wonderful day and wonderful people summing up the June Mix Competition. Fantastic news indeed! It's great to see Alto Wines supporting the June Mix Competition. With their outstanding wine selection and commitment to quality, they're surely a perfect sponsor for an event that celebrates mixology and creativity. I can only imagine the potential for their delicious and innovative wines that were showcased during the competition. Cheers to Alto Wines for their support and to all the participants for shaking things up and bringing their A-game! The best mixologists won and the rest got to enjoy some fabulous "concoction" wines along the way. Rouge!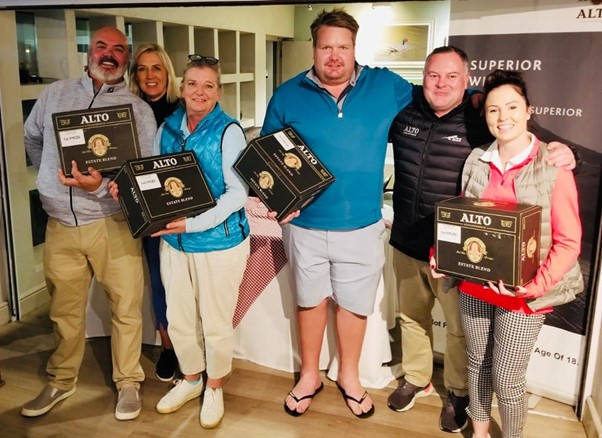 Mixologist Champions!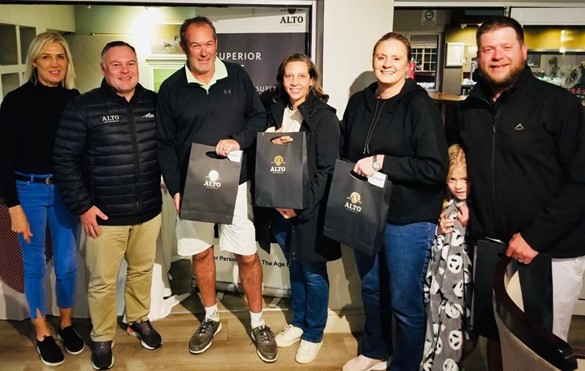 Runners-up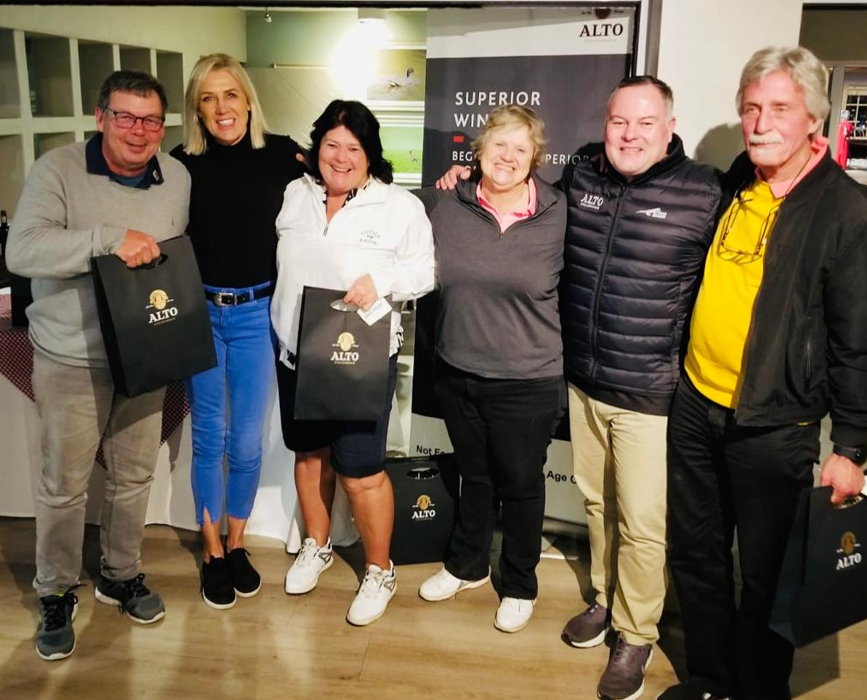 Coming in hot in 3rd place...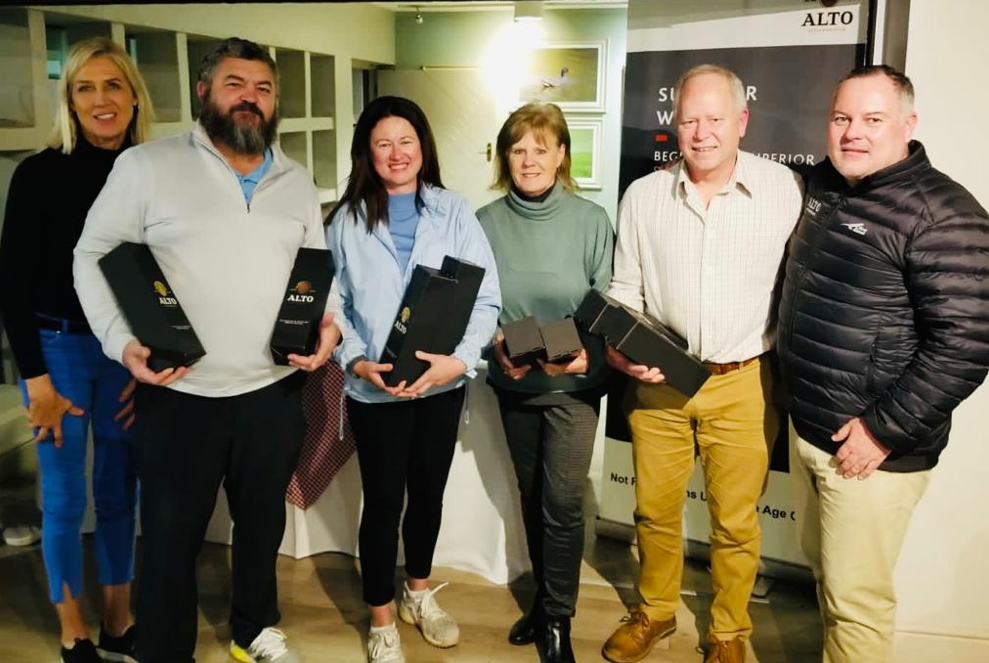 ALTO's Quiz Champs!










Is divots part of the game?





Absolutely! Divots in golf are not only a common occurrence but also an important part of the game. When we see divots on the course, it's actually a sign that players are making solid, well-executed shots. These little clumps of turf can tell a story of the golfer's skill and the power of their swing.

Divots happen when the clubface strikes the ground during the impact with the ball, and a small slice of turf is peeled away. While they may seem like an inconvenience or an eyesore, divots actually serve a purpose. They help golfers achieve proper contact with the ball and help control the height and trajectory of their shots.

On a compassionate note, it's important for golfers to always take care of the divots they create, by filling the divot with a divot mix provided on the course. This way, we maintain the integrity of the course for everyone's enjoyment and ensure a level playing field for all golfers. So, the next time you see a divot on the fairway, remember that it's a testament to the game being played and an opportunity to show respect for the course and fellow golfers.




A closer look at divot recovery: Day 1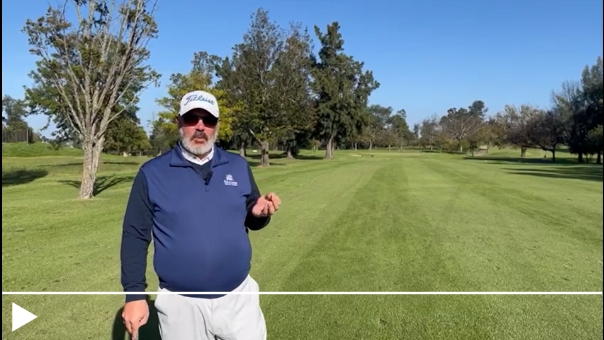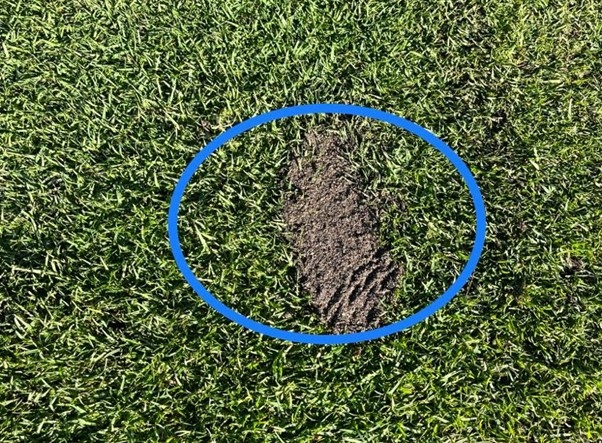 DIVOT Photo 1 = 4 July










Join us at the best venue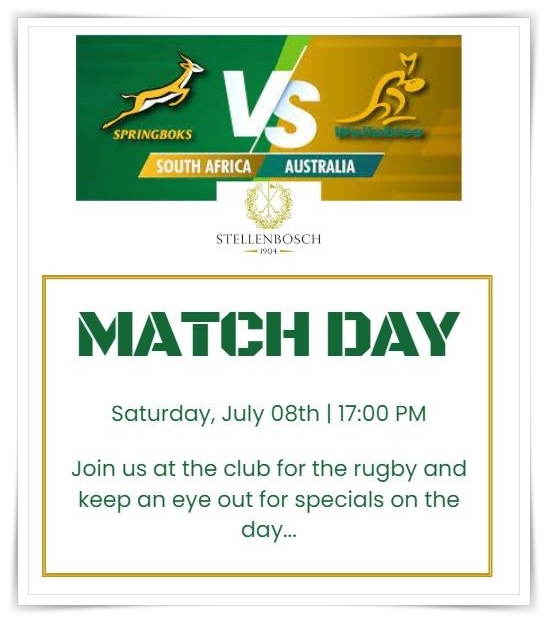 Stay warm, stay dry and keep hitting it long,
Louis





Pages