You are here
Newsletter
Greetings on Bok Friday
Friday, October 6, 2023 - 19:27



Hope I find you well on this beautiful day. Our ladies section hosted another very successful Stellenbosch Ladies Open Day proudly presented by Mediclinic.

I am sharing this beautiful newsletter written by Julie Gibson for you all to enjoy. What a day, enjoyed by a wonderful group of ladies…. So sad I missed this one! I'll be back next year! Enjoy the read.



OPEN Day 2023

"Should we…shouldn't we…should we postpone" was on the lips of the Committee during the week prior to our Open Day. A decision was made on the Monday, and from there, it was: "all systems go come rain or sunshine!"

The weather was not great and didn't exactly fit in with our theme…SPRING… but this did not deter our golfers who braved the steady, soaking rain and enjoyed themselves.

Mediclinic Southern Africa, our Main Sponsor, made a very generous donation to our day and prizes. Our Ladies' Committee worked hard to secure additional prizes from some 47 sponsors. We say a BIG THANK YOU to all the sponsors below (Furthermore, our five "wet hole" sponsors got to understand the context of a "wet hole").

The dinner and prizegiving afterwards made up for the somewhat "muted" golf – the pictures below say it all!

Registration: Lana Meyer, Marizan Palm and Melinda Pelser (Marketing Operations Manager of Mediclinic Southern Africa - our Main Sponsor)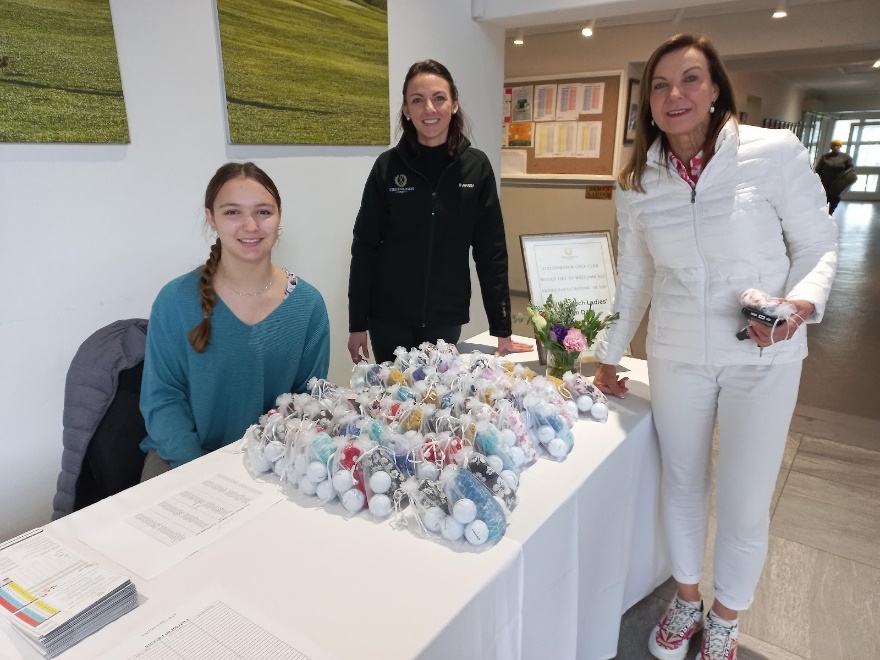 THANK YOU to EACH of our sponsors:






WET, WET, WET…….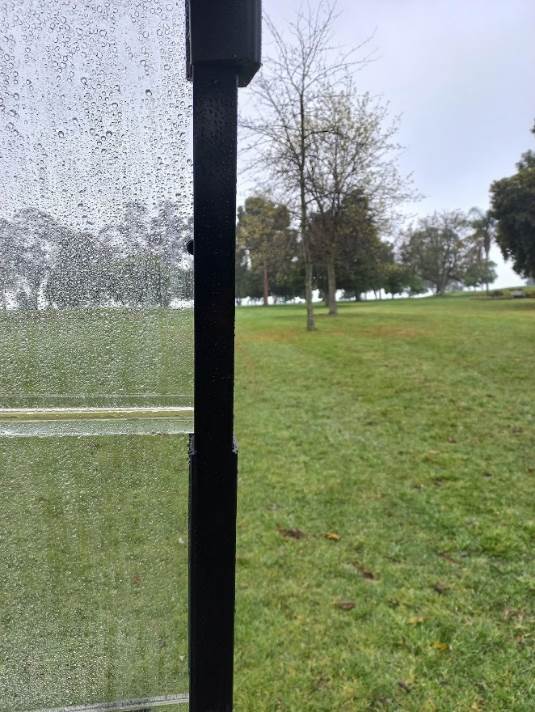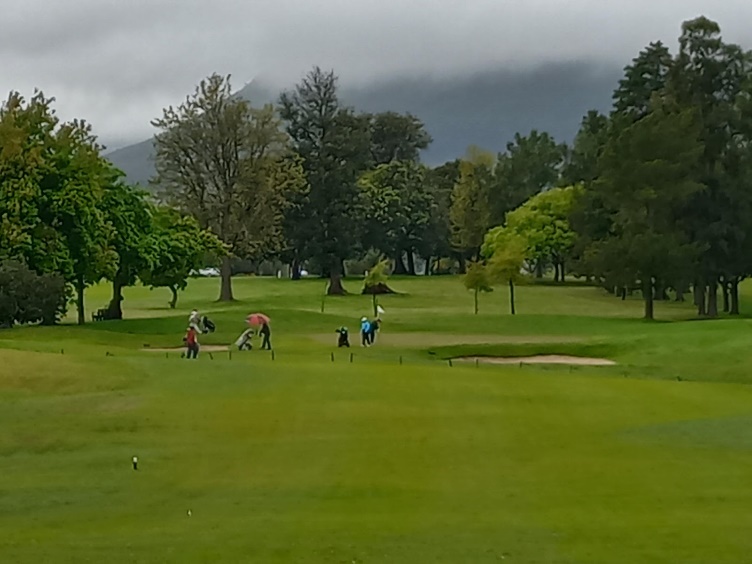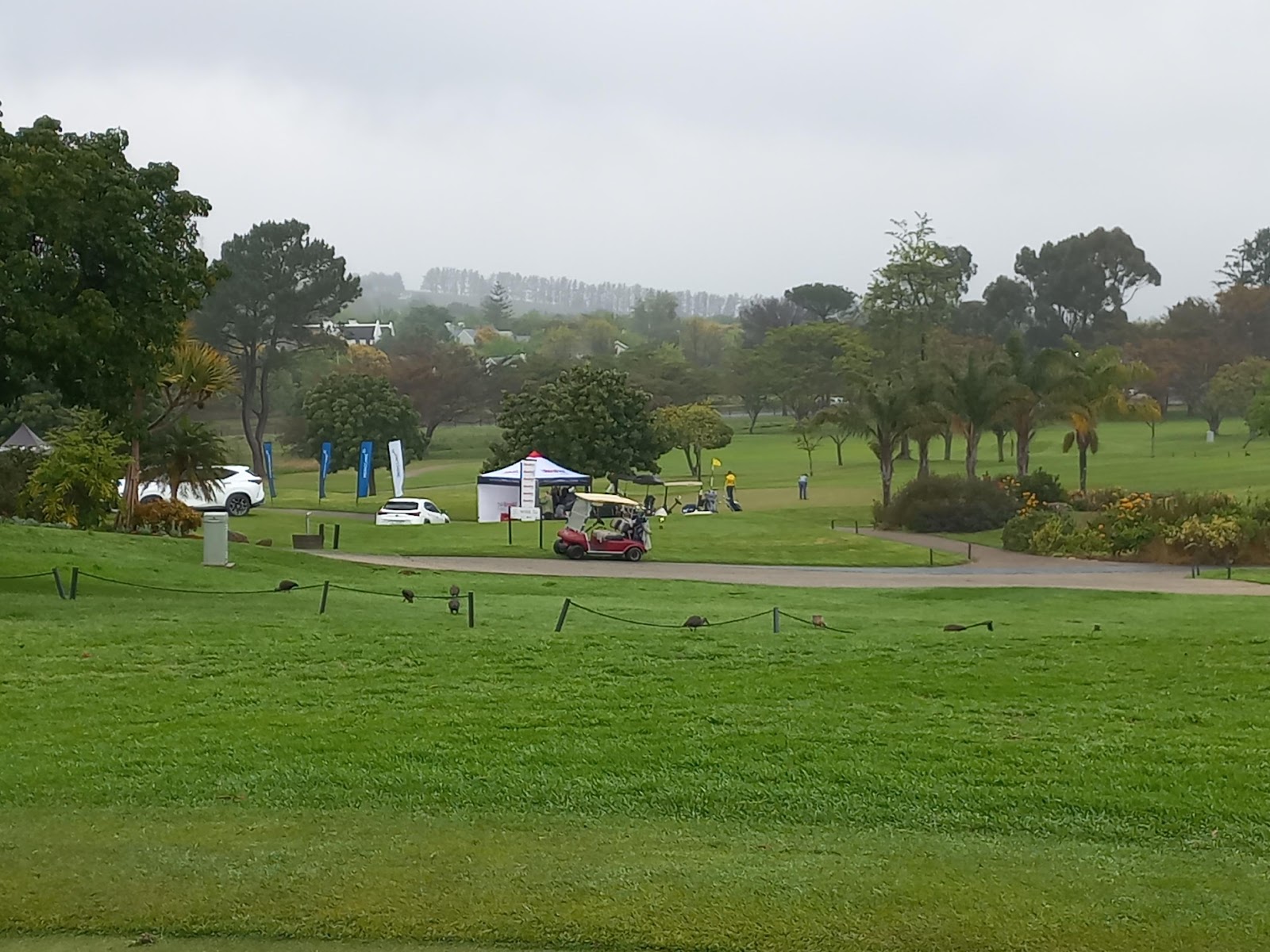 Our regular, committed, Tuesday sponsors: Melanie (Somerset West Pro Shop) and Louise (Wynland Eiendomme) (Seen together with Antoinette Peters).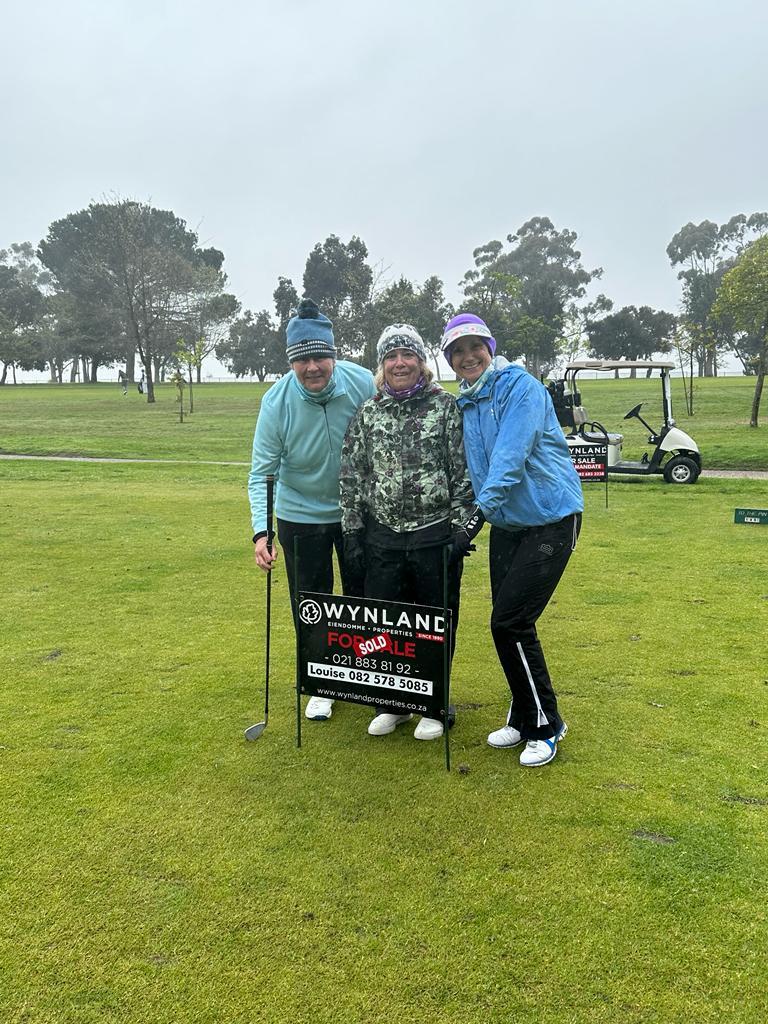 A touch of spring…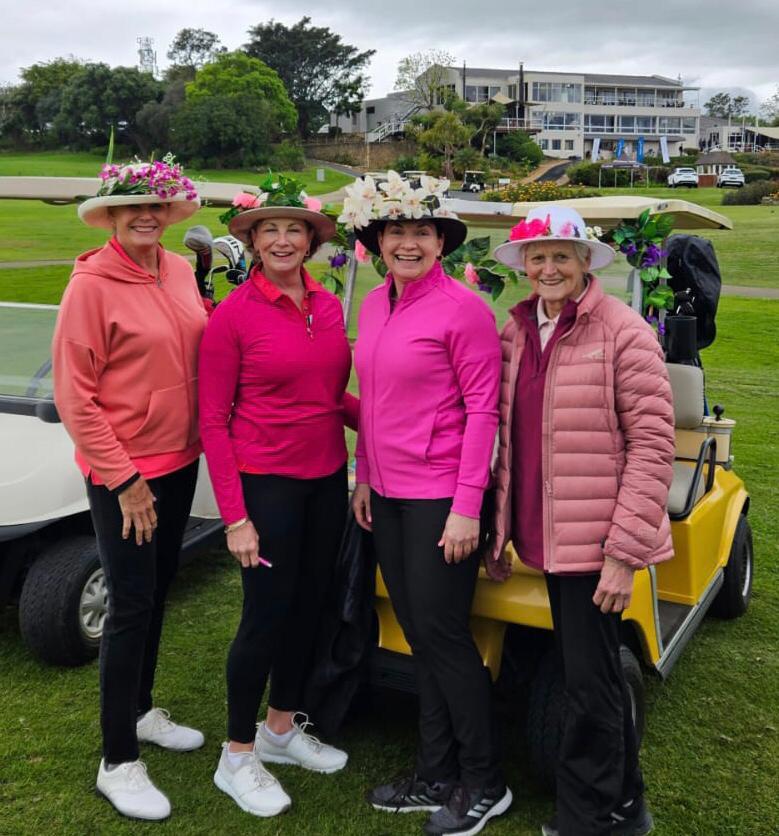 Our stunning prizes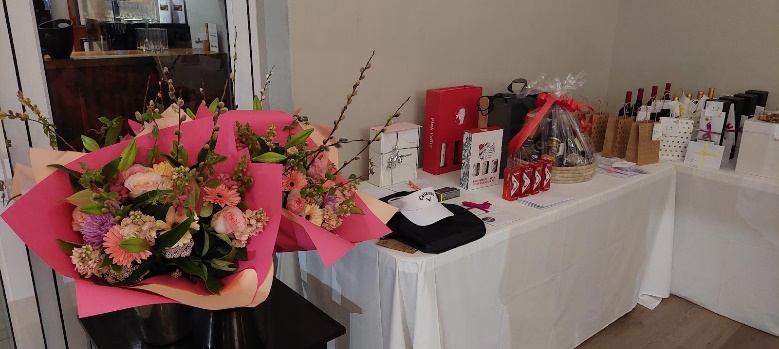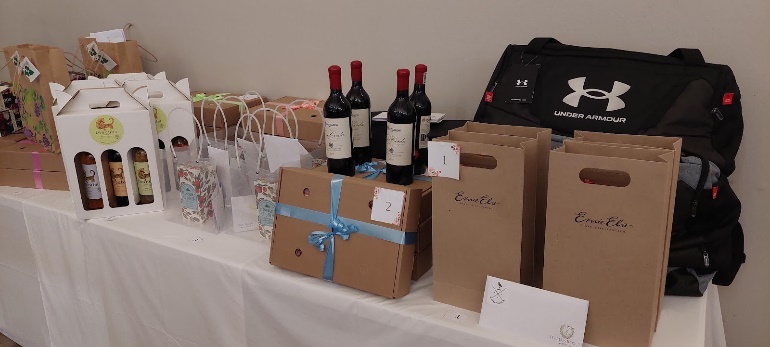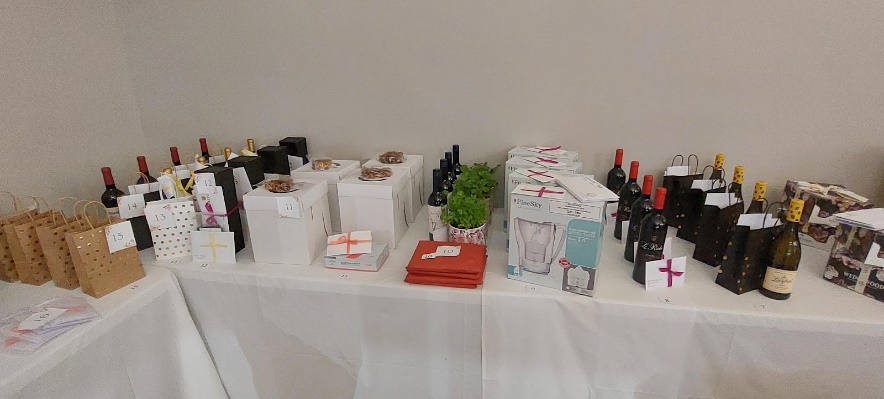 Wine on our tables, kindly sponsored by Two Cubs Wine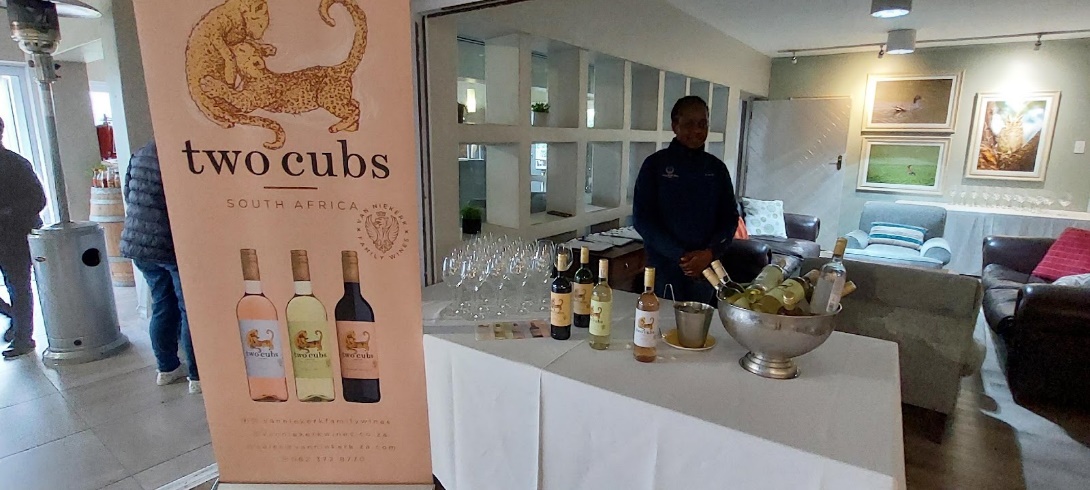 Warmed up... and having fun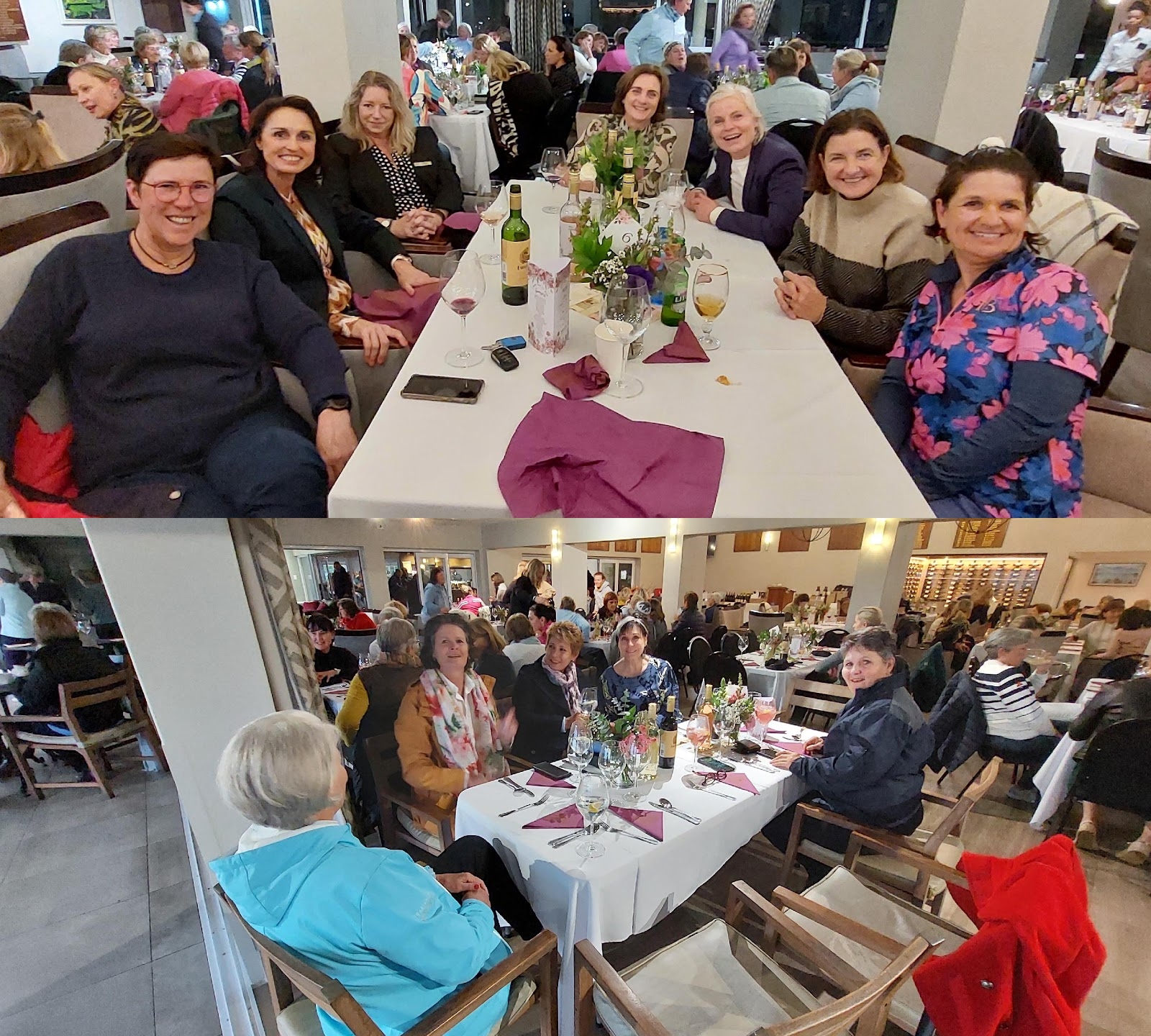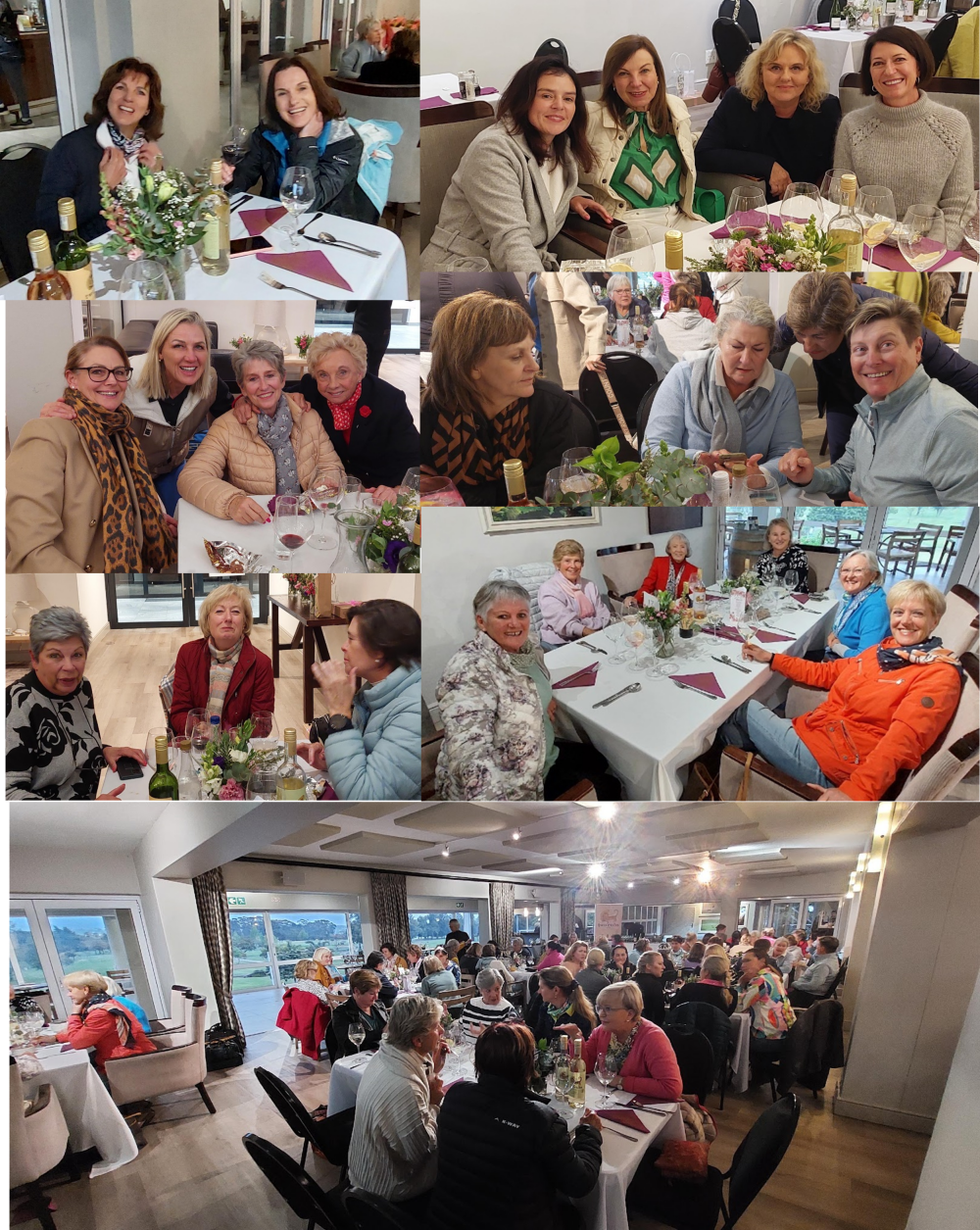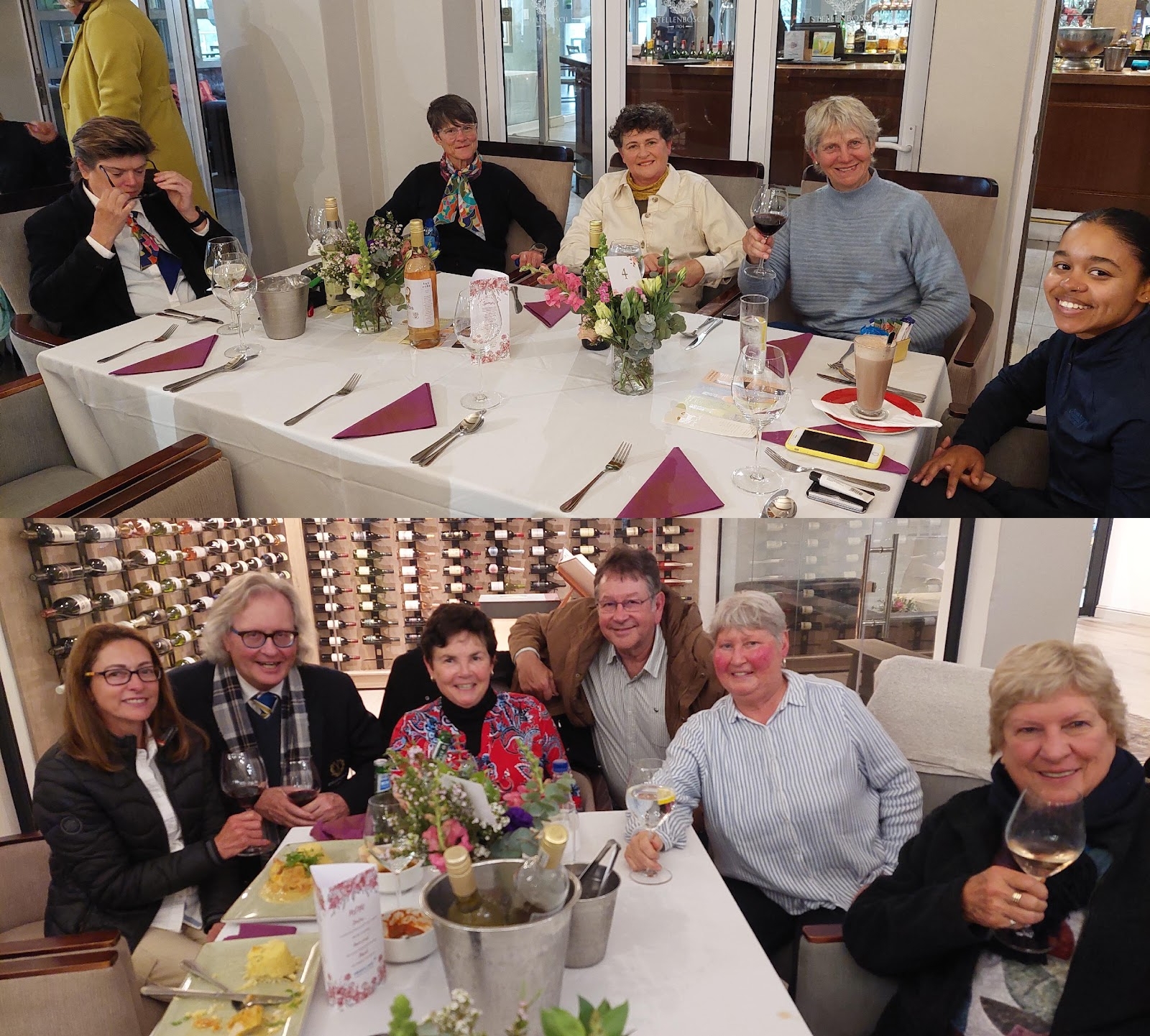 Committee preparing for Prize Giving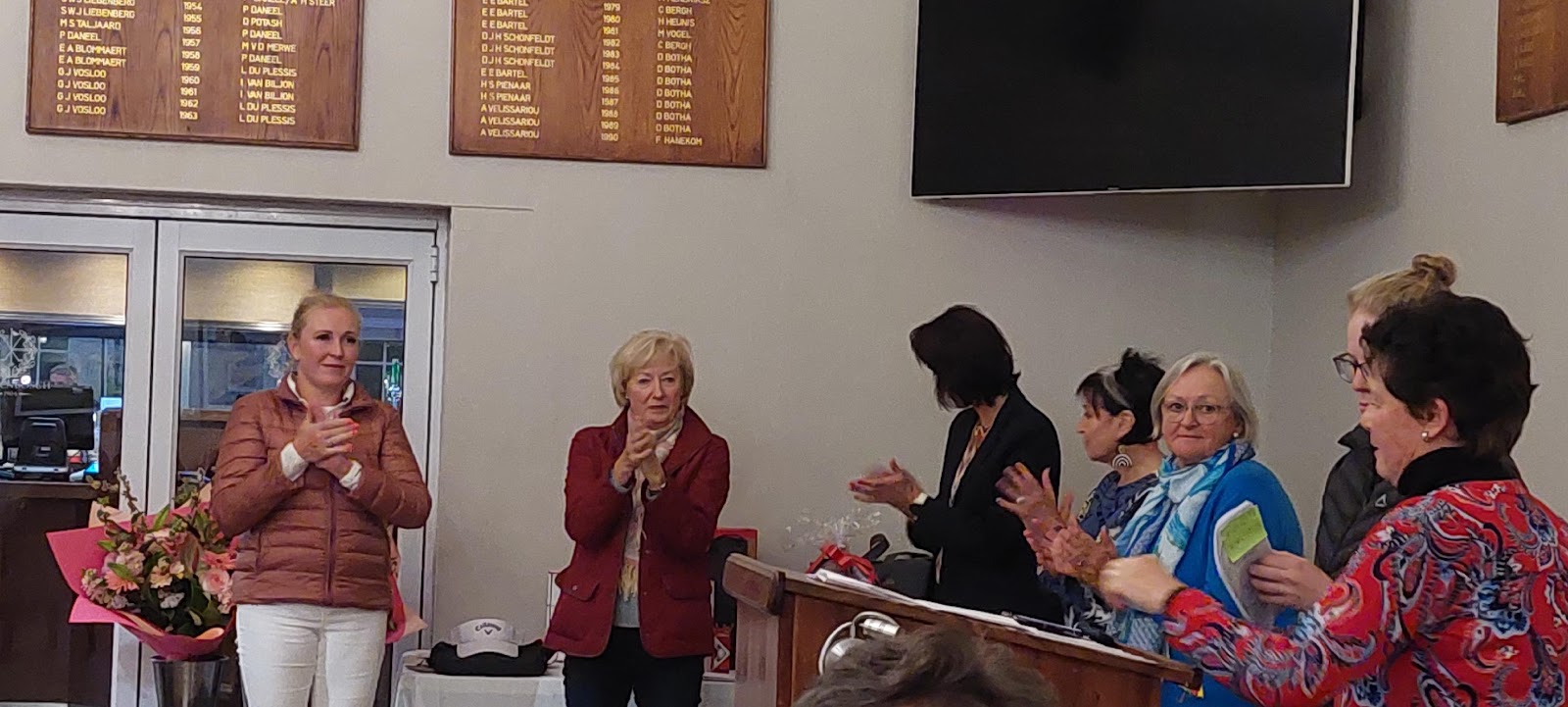 And the winners:

1st place (76 points): Jennifer Rupert, Anita Botha, Annalien Davin, Susan de Villiers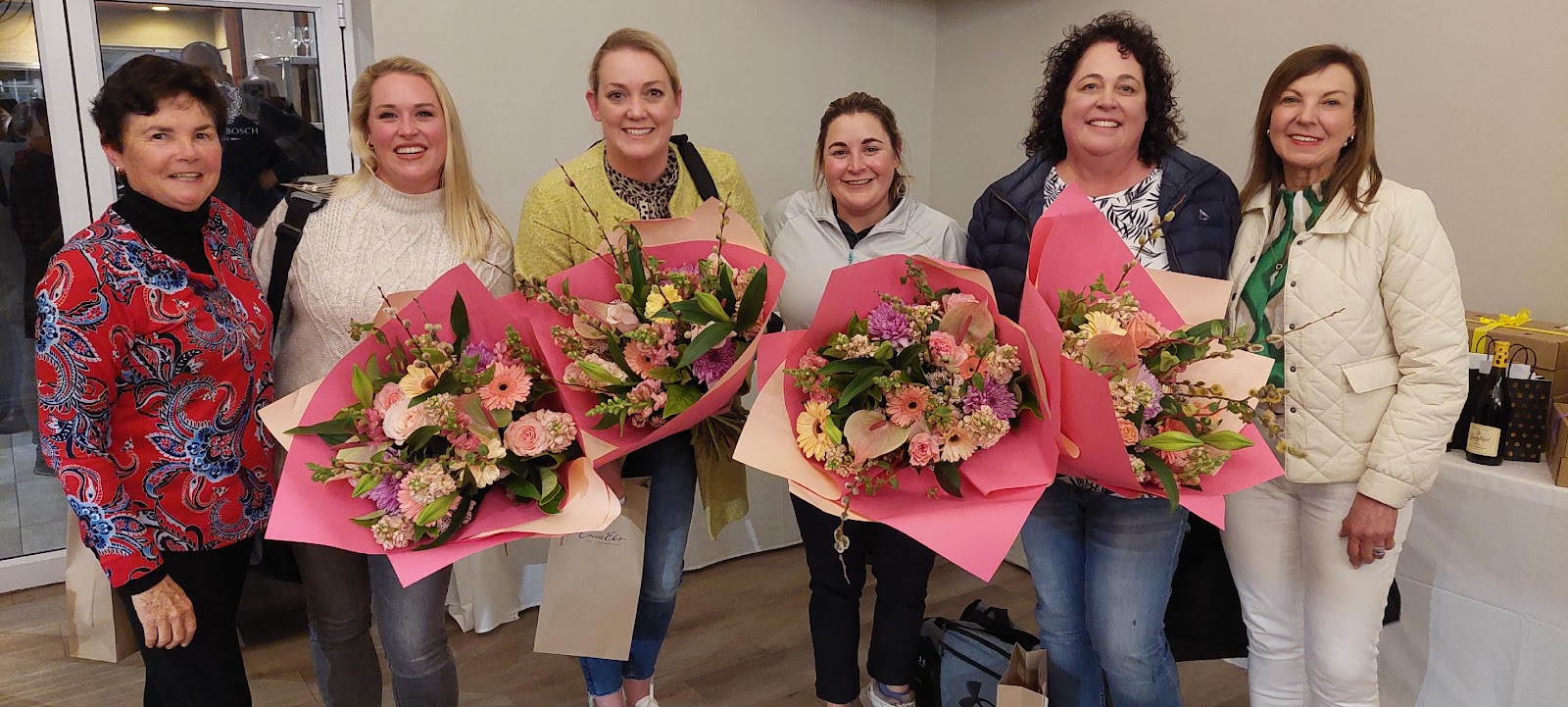 2nd Place (74 points): Wibe Myburgh, Chantel Weber, Thalina Verschaeve, Elbe Jansen van Rensburg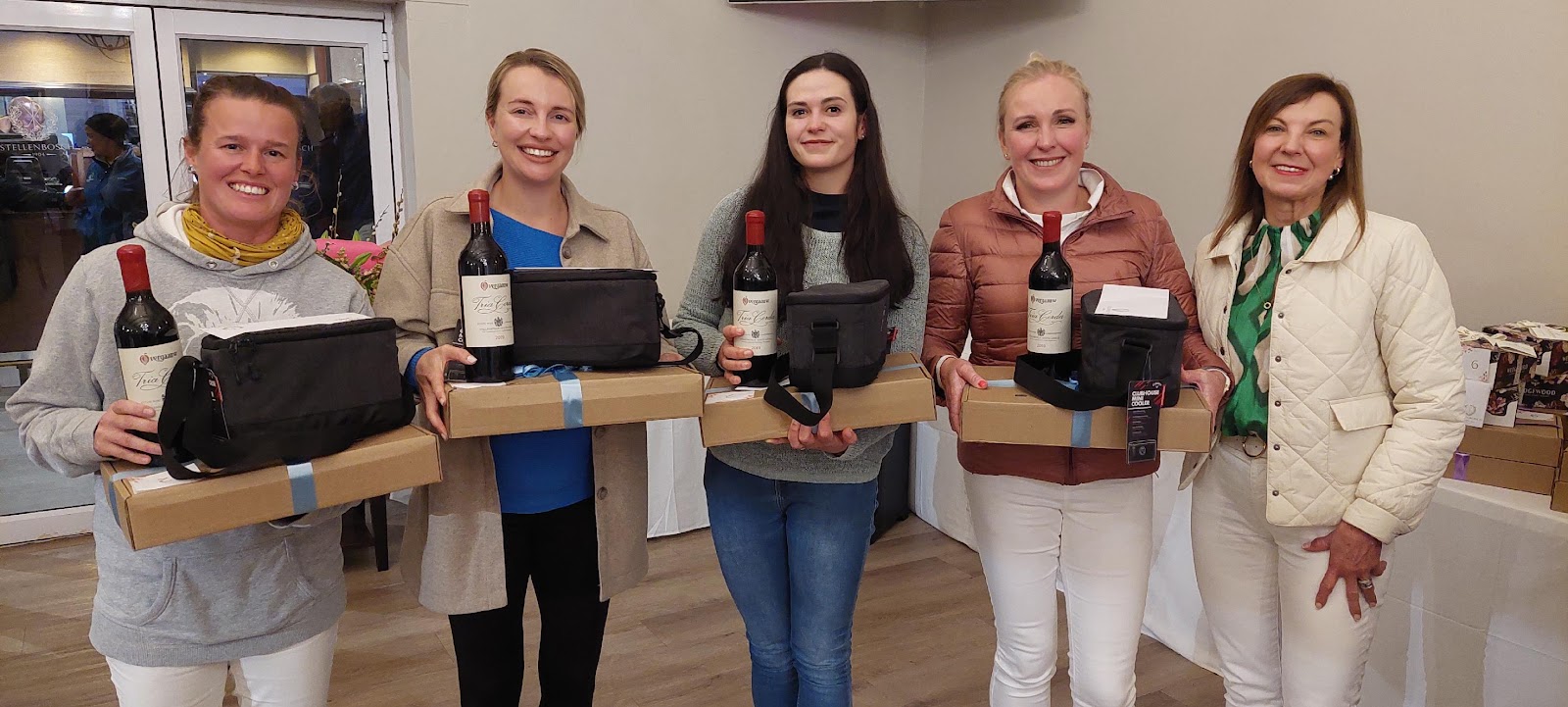 3rd Place (74 points): Charlene Theunissen, Nicole Rhoodie, Jeanette Rupert, JD Loubser






And a final word from one of our Wet Hole sponsors...






Looking to completely revitalise or design your new kitchen? Inside Living's endless options and expert advice will help you create a timeless kitchen.

Visit our website www.inside.co.za for more information. We're here to make your dream kitchen a reality.






Fixtures



Fixtures for the year can be found on the Stellenbosch Golf Club web page. Select "Golf", then "Calendar". Fixtures may change from time to time and will be reflected on the "Calendar".


October 2023


10 October: WGSA Medal and Putting – rescheduled from 19 September
17 October: 4BBB Bogey Bisque / Ryder Cup at Paarl
24 October: 4BBB Six's
29 October: Mixed Competition
31 October: Eikestad Classic (Member & Guest)


November 2023


7 November: 4 Ball Alliance Stableford
14 November: Individual Stableford (Draw)
21 November: 4BBB
26 November: Mixed Competition
28 November: Captain vs Vice Captain (Draw)


Upcoming Women's Events in 2023


9-10 October: Kleinmond Golf Club – Spring Classic
12 October: Durbanville Ladies Classic
13 October: Strand Golf Club – Charity Golf Day
17 October: SGC Ladies v Paarl Ladies – Ryder Cup @ Paarl
21-22 October: Atlantic Beach Golf Club – Ackerman Championship 2023

04 November: Daysh Cup – Hermanus
15 November: Erinvale Golf Club – Ladies Classic
23 November: Parow Golf Club – Ladies Day
25 November: Mooreesburg 3rd Golf Day & Auction

2 December: Devonvale Golf Club – Ladies Classic


Book your spot


There's always something exciting happening at Stellenbosch Golf Club. To participate in one of our competitions or to book for an event, please leave us a message with your details and we will be in touch to confirm your booking.


Book now






Important Stellenbosch dates for your diaries



Tuesday 03 October after prize giving

Baby Shower for Chantel Weber

We hope you will be able to come along and join us for snacks and drinks and make it special for Chantel.


Monday 09 October 2023 @17h30

Women's AGM and Annual Prize Giving (followed by snacks and drinks)

Another important date for you to note – we hope you will join your Committee and participate in the AGM, vote for your new Committee members, and celebrate the Prize Winners for 2023.

Keep it in the fairway,
Louis











My Bok Friday food for thought



Enjoy this video follow up from Louis' Bok Friday of a few weeks ago - I am not going away with this innovative strategy of helping anyone toward more consistency since I am seeing the results every day! I like to call these video's food for thought rather than a tip for you to try out the next day - you are unique and its only by testing you that you can really know what works for you...

Thanks to Srixon Golf SA for the matching green & gold cap! And naturally our ever faithful and accurate partners, FlightScope.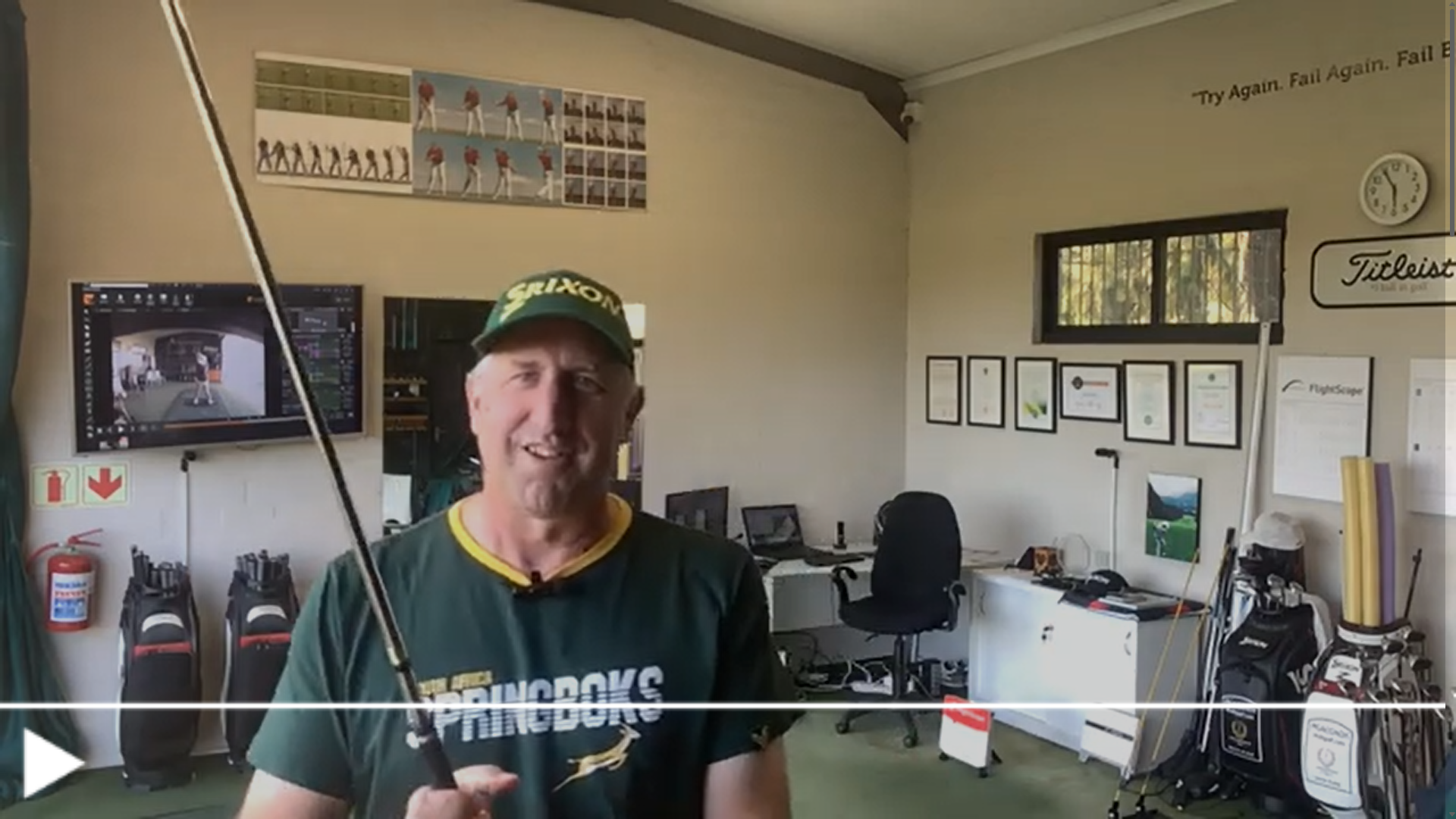 Enjoy your weekend and Go Bokke (or go the Irish for now!).
Erich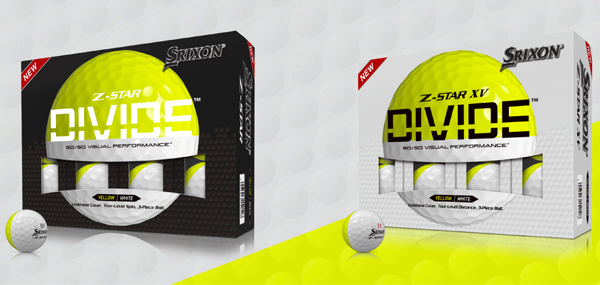 What's your dividing line?

Are you after more spin and feel, or are you chasing higher speeds and longer carry? Srixon's new Z-STAR DIVIDE comes in two options, but whichever one you choose, you're going to enjoy the view.


Learn more




Pages