You are here
Newsletter
September
Tuesday, September 18, 2018 - 16:19





A month of celebrations...

September, the beautiful month of spring, is also the month of birthdays at Stellenbosch Golf Club. Following my own birthday in September was Marizan on Friday, our General Manager Chris on Sunday, Vivian's (our previous GM) was on the 11th and Graham Webster (past professional) also celebrates his birthday on the 11th. Seems like virgo is a rather popular star sign at the club. To everyone else celebrating their special day in September - happy birthday from all of us and may your year ahead be as special as your special day…

The annual Spring Cup

On Tuesday, 4 September, we hosted the annual Spring Cup for the ladies. I had a phone call late that Tuesday morning from my mother, who just laughed and said "I must be having some sort of a party, because it's raining and it always rains when I have a party!".

The rain however did not scare the ladies and they enjoyed the special format for this year's Spring Cup - BB Stableford Sixes. Our very own Ladies Captain Leonie Malherbe and Carol van Niekerk were crowned the Spring Cup Champions for 2018. I did the prize giving for them in my spring outfit while we enjoyed a few cocktails.

I would also like to thank the ladies for spoiling me with a lovely birthday gift, I love you all, much appreciated. The picture might suggest that it was a little chilly, but hey, our hearts were warm!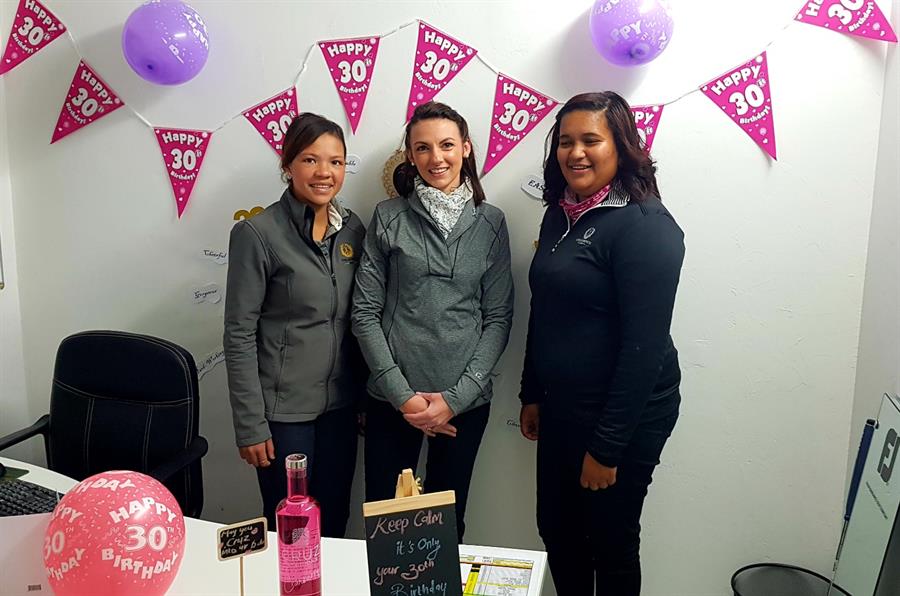 Bianca and Waylene made Marizan's office look
extra special on her Birthday!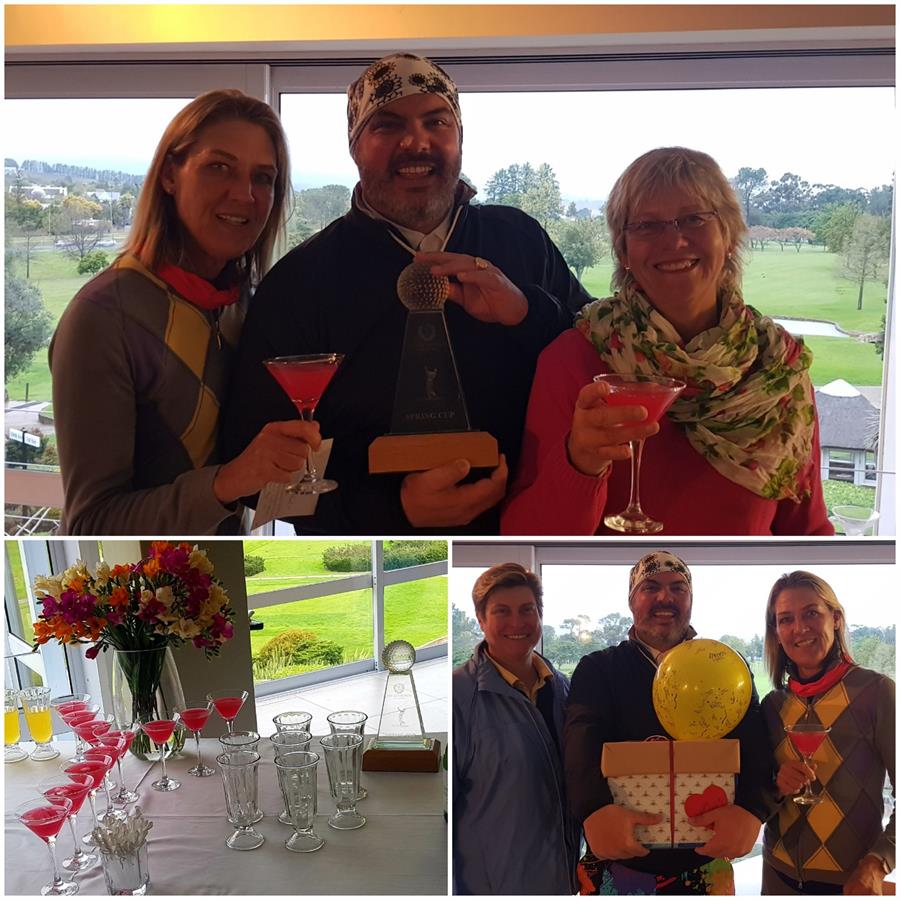 Presenting the trophy to Leonie, Carol and Mollie and Leonie spoiling me with a gift from the ladies

The proof is in the putting...

After watching this you'll know why there can't be gimmies in golf. The best saying I have heard on a green is "If you think you can make it, take it", now that's the kicker – go and think about that for a while. We have all missed that really short one, even when it doesn't really count. So the bottom line is, just knock it in get it done and move on. I'm not saying everyone now needs to putt out, once your partner has scored in and you can not improve, pick-up and go, as the other big killer is slow play. Although it is going to hurt a little while watching the clip, you are allowed to smile or even laugh a little, what would life be without laughter?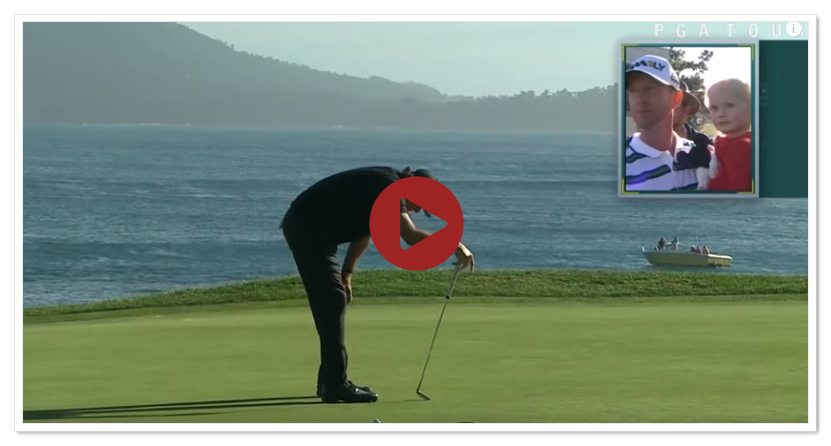 The new Slope Rating System

So, what is your feeling about the new Slope System? Did you peg it up from the right tee during your last round of golf? I played from blue on Wednesday and I must say I quite enjoyed it, I will most definitely be playing from there again in the future. My partner's response was slightly different as he shot 84 once again and just remarked that it does not matter from which tee he plays off, he always shoots 84. I do think it is going to take a bit of time to work out which tee suits one the best. For me however is the joy of playing a completely new golf course each time you change tees. Well worth it – so go and try it!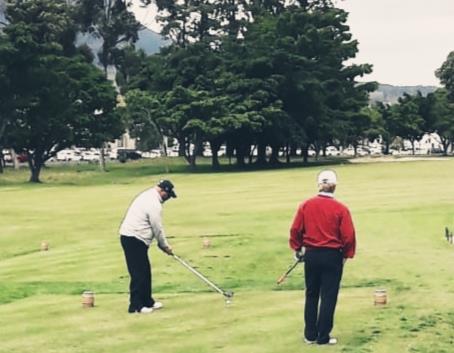 Me from the Blue Tees on Wednesday


Group One Nissan/Renault Challenge

On Wednesday we had the 7th round of the Group One Nissan/Renault Challenge at Stellenbosch GC (a week late as the first attempt was postponed due to the weather the second attempt was also touch-and-go with cold and wet conditions) but this time the golfers persisted and round 7 was played.

Winning the day was Gerrie Jonas and Pierre De Villiers with 47 Stableford points. Johan Hugo and Garfield Mostert leads the challenge with three rounds to go, but a lot can still happen in the final three months. Congratulations to all the winners and remember to support the sponsors like they support us!

Click here for the current standings.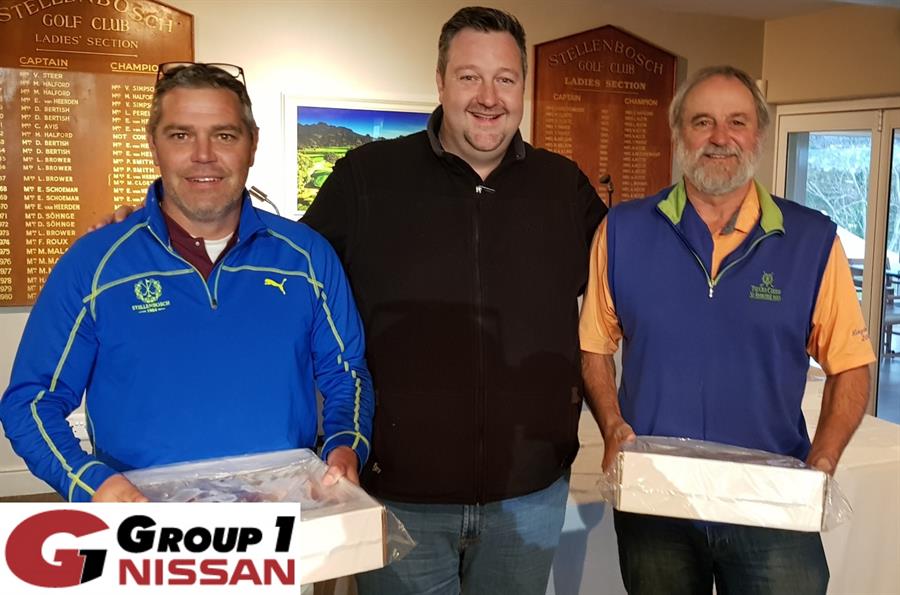 Pierre De Villiers with Neels from Group One Nissan and
Gerrie Jonas, our winners on Wednesday

It's that time of the week again...

Time for some great wine as we welcome back once again our friends from Beyerskloof on Wednesday! I hope your time is reserved and your palette is ready to be spoiled. As always, the format will be an Alliance Stableford followed by prize giving and some great wine to enjoy. Remember, if you are not at prize giving someone else will be walking away with your prize…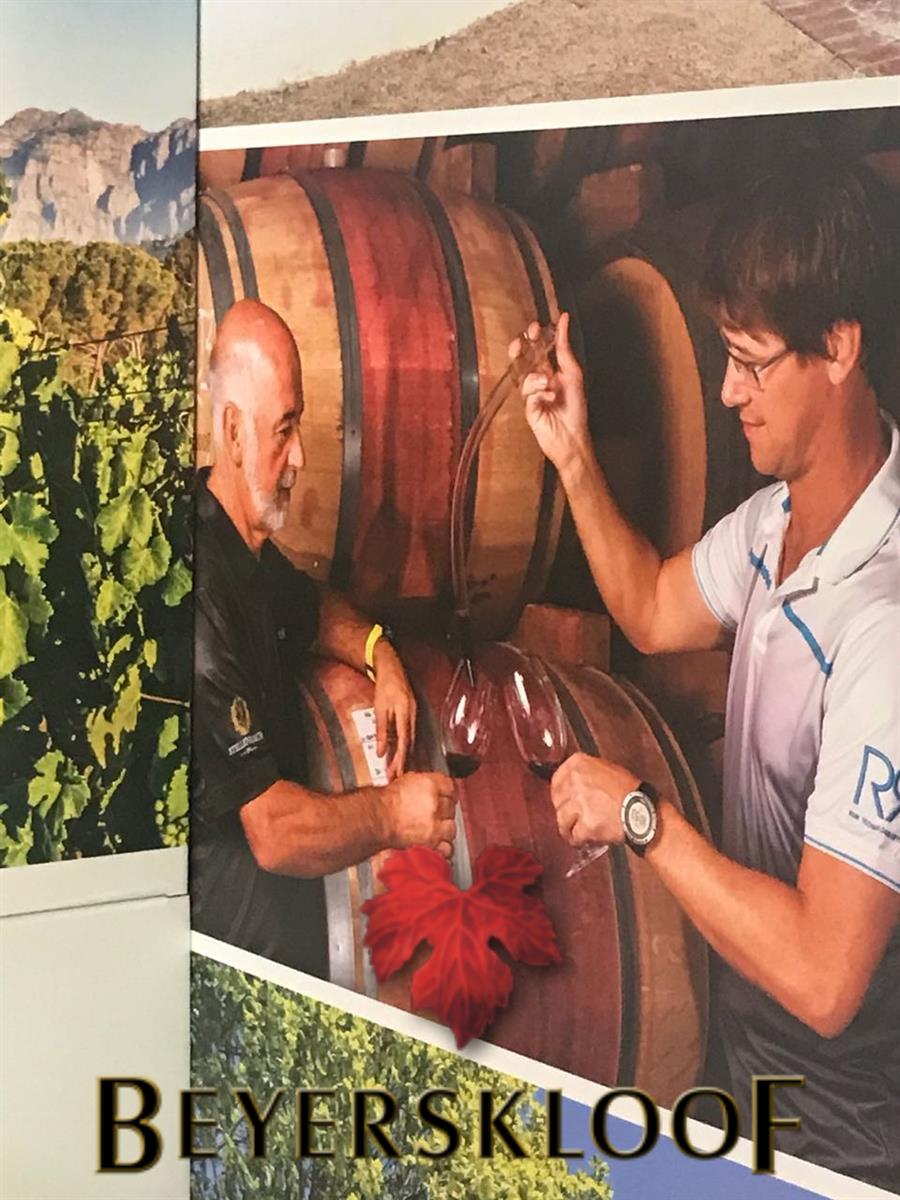 And to finish off

It's another full week at the club and we are ending it off next Sunday with the Mix Competition, I hope you have booked. It's our spring event and we are dressing up for the occasion as spring has sprung!

Chris and I are up north as we attend the PGA of South Africa's Annual Awards Dinner at Royal Johannesburg and Kensington this evening.

We will see you all on Tuesday, have a super week, remember to putt out and most importantly to enjoy your time on the golf course by playing from the "right" tee box.

Have a great one!
Louis



Pages