You are here
Newsletter
Greetings from Stellenbosch Golf Club
Tuesday, December 5, 2017 - 12:28





Tuesday, 05 December 2017Hello December!
In only 20 days we will be celebrating Christmas 2017 - I hope the trees are up and that everyone is now feeling the spirit of this very special time of the year!
Beyerskloof helped everyone on Wednesday to get into the holiday spirit with their last sponsored day of the year. As always it was well supported and enjoyed by everyone who participated. Beyers said a few words at prize giving and welcomed his "whole" team, who joined us for the day. I just love to do the prize giving at the Beyerskloof days, because if you stay, you have a great chance of walking away with a bottle or two of this lovely wine! As always, the format for the day was a 4 Ball Alliance and winning the last one, no one other than Anri Truter and his team, scoring 97 Stableford points. Well played Dirk Blom, Koos van der Merwe, Leon Esterhuizen and Anri Truter!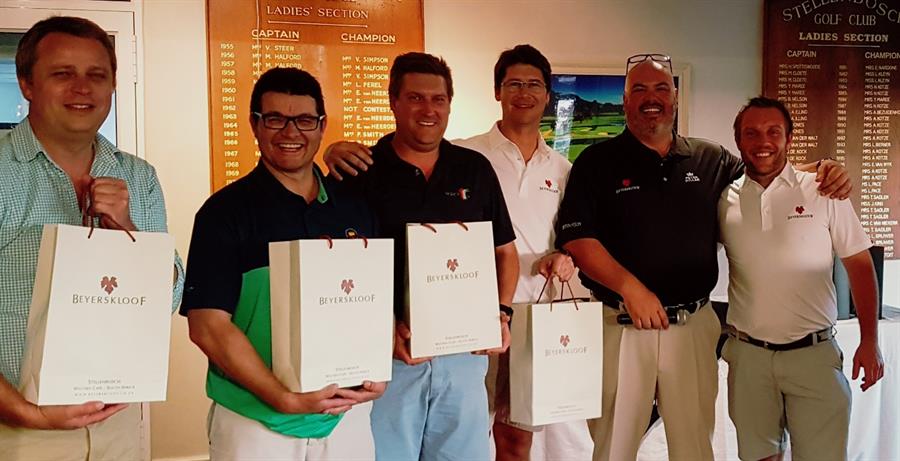 The winning 4 Ball in the last Beyerskloof Day for 2017
There is nothing more special in life than to spend time with people that ooooooooozzzzzzz positive energy! Having the opportunity to spend four and a half hours on the golf course with Beyers, it is easy to understand why this man is so successful! He sees an opportunity in almost everything!
Thank you Beyers for your continuous support during the years, from all of us at Stellenbosch Golf Club.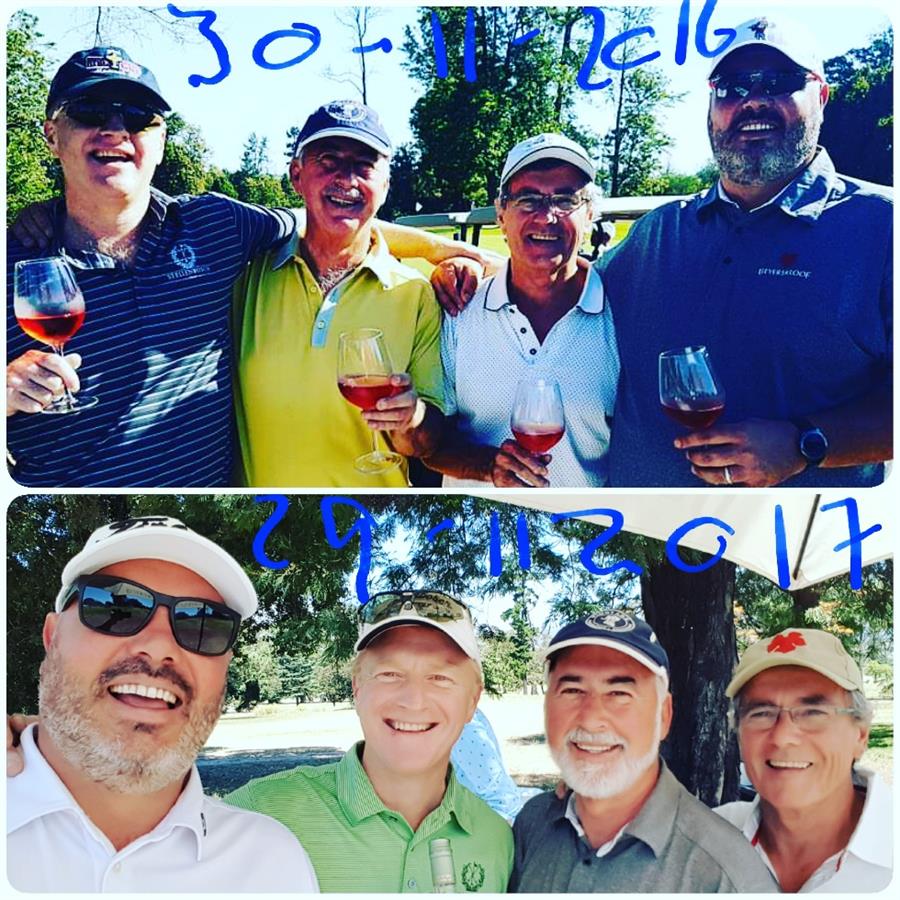 Same 4 ball, one year and a day different #beyerskloof
On Saturday, Stellenbosch Golf Club hosted the annual Parent and Child Tournament for the 32nd time! (proudly sponsored by Dr. Hertzog and his family).
As always, it was very special to drive around on the golf course and see so many families enjoying their time together. Golf is such a wonderful sport, I can not think of another sport where participants with an age difference of 80 years can compete against one another. Special, don't you think?
Even more special was Dr. Hertzog handing over the best "little" junior prize to his grandson Edwin, who played the best on the Stellenbosch Junior Course and then winning the "BIG" event with his son in law on a fantastic score of 49 points. Dr. Hertzog has previously won the day in 2010 with his eldest son Wilhelm. During prize giving, I mentioned to his younger son Ernst, that he should not worry, as I have been trying for 30 years to win it with my dad and that my hope is now on me and my son to win this coveted shield. I know that Jahndre and his dad have also been trying for many years and as he was leaving his office on Friday he said to me, this year we are going to win! Jammer Jannie, maar onthou daar is altyd volgende jaar om weer te probeer.
It was great to see the youngsters enjoying the golf club with their parents on Saturday. Remember, you don't have to wait for next year to enjoy the club. The holiday season is upon us, so come and enjoy!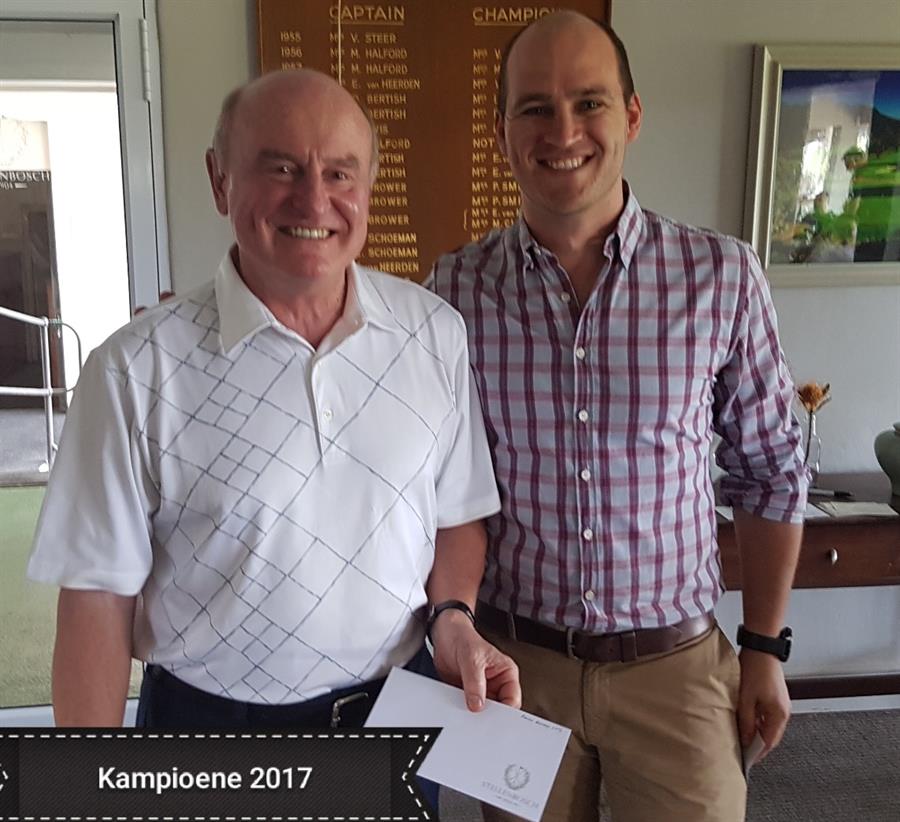 Dr. Edwin Hertzog and son in law Pieter Wasserfall
on 49 points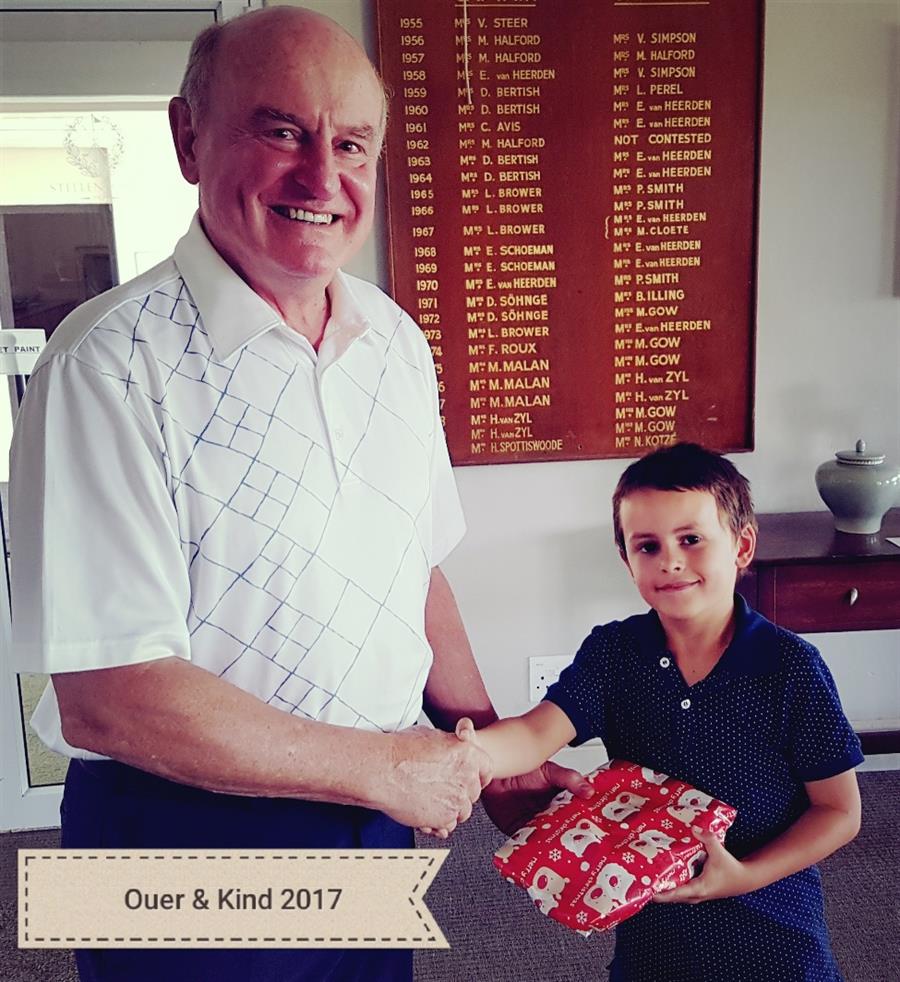 Dr Hertzog with grandson Edwin
(best "little" junior)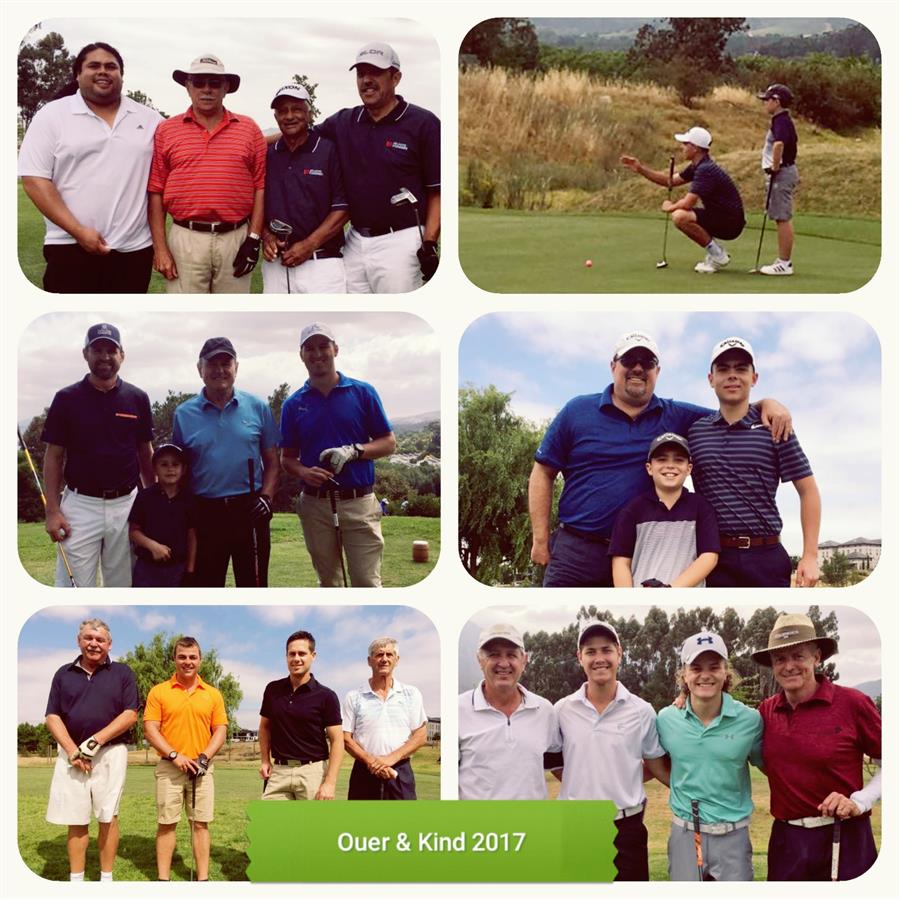 Families enjoying a special day during the annual Parent & Child Golf Day
Today is the annual Ladies XMAS Day! A day for the ladies to celebrate and have some fun. I hope to see you all at the Investec Captains Day and Dinner tomorrow, where we will acknowledge a few special award winners, while enjoying each other's company and celebrate the end of the year!

Don't miss out!


Pages