You are here
Newsletter
Spice up your Spring with this!
Friday, September 1, 2017 - 13:24



Greetings from Stellenbosch Golf Club Friday, 01 September 2017






Greetings members and friends of Stellenbosch Golf Club,

Here's a little something to celebrate our DOG's birthday and Spring Day!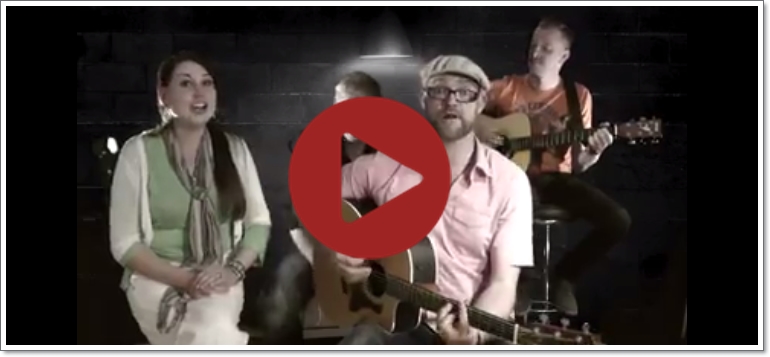 Click to enjoy!


Congratulations to Oliver Bekker, one of Stellenbosch GC's touring professionals, on winning the Sun Wild Coast Sun Challenge at the Wild Coast last weekend! This win added to a great season thus far, with Oliver having won twice already in 2017.

Well done Ollie and thank you for flying our flag high out there, but I still think his biggest accomplishment of the year was playing in the 2017 US Open...It's hard to believe that he wanted to give it all up a year ago!

Golf is not always easy and as the great Bobby Jones once said: "Golf is the closest game to the game we call life. You get bad breaks from good shots, you get good breaks from bad shots – but we have to play the ball where it lies."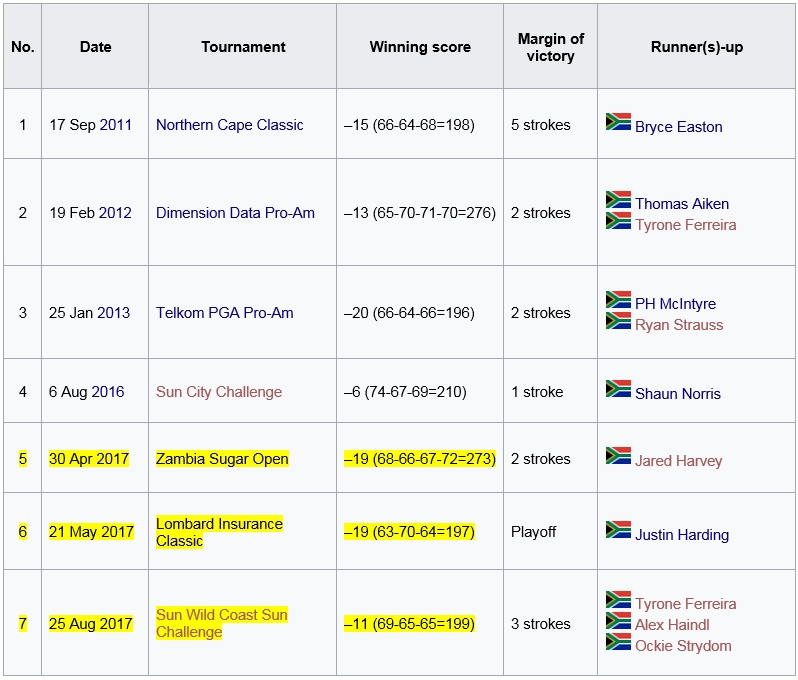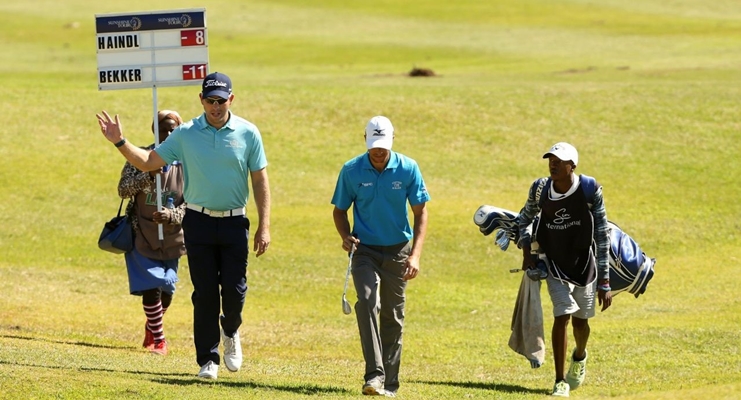 Oliver Bekker - Champion of the Sun Wild Coast Sun Challenge

This week's tour schedule takes them to the beautiful Zimbali Country Club, where I had the pleasure of playing a couple of weeks ago and as always, is still one of the best courses in Kwazulu-Natal by far!

Managed by a good friend of mine, Gavin Woodroffe, who always goes out of his way to look after both his members and guests... So it came as no surprise when the gentle giant jumped on Justin Harding's bag to assist, but with the assistance of a golf cart for himself, of course.

Thank you for looking after the boys this week Gavin! Please go and visit Gavin at Zimbali on your next golf tour in the Kwazulu-Natal area, because it's a gem of course and an experience not to be missed!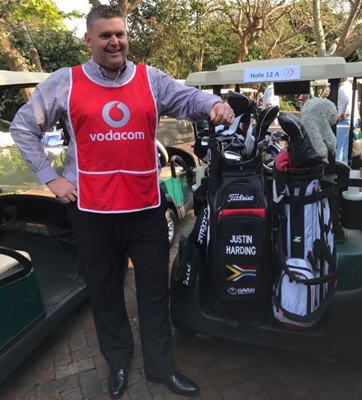 Gavin Woodroffe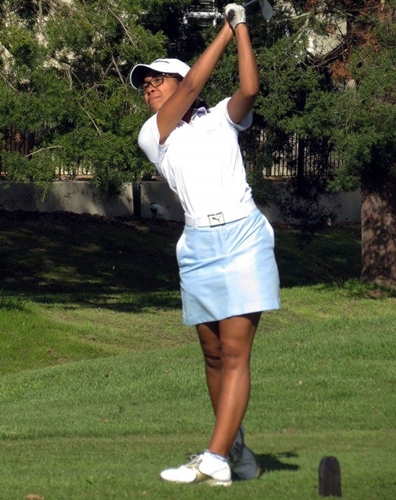 Crystal Beukes in action

Stellenbosch GC Junior Crystal Beukes underlined her status as one of South Africa's rising golf stars, with a top 10 finish in the recent Bridge Fund Managers Junior Series tournament at Paarl Golf Club.

The 16-year-old from Somerset West, who dreams of joining her hero Michelle Wie on the LPGA Tour, tied for seventh overall in the Under-19 A-Division and finished as the top girl contestant, in this exciting new series aimed at nurturing and developing the country's junior talent.

A member of the South African Golf Development Board (SAGDB) and the women's club champion at Stellenbosch Golf Club for the past two years, Crystal has risen to 11th in the Womens Golf South Africa junior rankings, and has broken into the top 20 in the senior standings.

"I hope to encourage other young junior golfers to join the series, as well," said Crystal. "It's a great way to stay competitive, and to test yourself. You should never be afraid to play against better players, because it will improve your game. Plus there are some great incentives to play for."

The national junior golf development initiative, sanctioned by Golf RSA, wraps up in March next year and the 18 winners from Under-19 A-Division will have the chance to compete for two coveted spots, to play in the prestigious Junior North and South Championship in the United States in 2018.

"The Bridge Fund Managers Junior Series is managed by the SAGDB and has a strong development angle," says Paul Stewart, Executive Director at Bridge Fund Managers. "It is thrilling to see Crystal perform with such a competitive combination of skill and temperament. She is an impressive young woman with a sparkling future."

The experience in Paarl was a good one for Crystal, who continuously looks for ways to improve before she leaves for Australia later this year to compete in the Jack Newton International Junior Classic.

"I am very grateful for all the doors that golf opens for me," she said. "My older brother Riaan competed in junior events and I used to tag along with my parents. One day I thought I may as well start playing, too. I was eight years old when I joined the SAGDB and began with lessons. By the age of nine I was competing." Although short, her career has seen many highlights, but for Crystal the most outstanding moment was when she lifted the Boland Senior Women's Matchplay Championship title last year.

Another big highlight was pushing 2017 Sanlam SA Amateur Match Play Championship winner Cara Gorlei all the way to the 19th hole in the quarter-finals at Stellenbosch Golf Club in July.

"The SAGDB assists with tournament entrance fees, transport and accommodation, as well as coaching and equipment," she said. "I am eternally grateful for everything the SAGDB has done to help me develop as a golfer."

"I'm also thankful for my mom (Norma) and dad (Franklin), who are my biggest supporters, as well as the instruction from my former coach Anna Becker and my current coach William Guy." In the long term, Crystal wants to join her golfing hero, American major champion Michelle Wie, on the US-based women's professional Tour.

"I am a huge fan because of Michelle Wie's attitude," Crystal explained. "She went through a very bad patch, but is back playing brilliant golf. I admire her passion, of never giving up and knowing you are good enough to get back to the top."

Crystal earned a scholarship to Reddam House Somerset West after she graduated top of her grade eight class at Hottentots Holland High School. She is excelling at Reddam House and, after matric, she hopes to further her career with a golf scholarship on the US college circuit. She will be heading to Mossel Bay this August to compete in the Southern Cape Championship in the next step towards gaining experience and building her game.

Given her enormous talent, diligent work ethic and self-belief, you can bet on it that this young Boland star will go all the way to the LPGA Tour.

Crystal has been selected to participate in the 2017 Jack Newton International Junior Classic in the Hunter Valley of Australia. The event will take place from the 2nd to the 6th of October and we will be running a raffle in the Pro Shop to help her with some spending money.

What a wonderful achievement by our current Ladies Club Champion, and I'm on my way to the shop right now to go and buy my ticket for a R100! Please support this wonderful athlete accomplish her dream...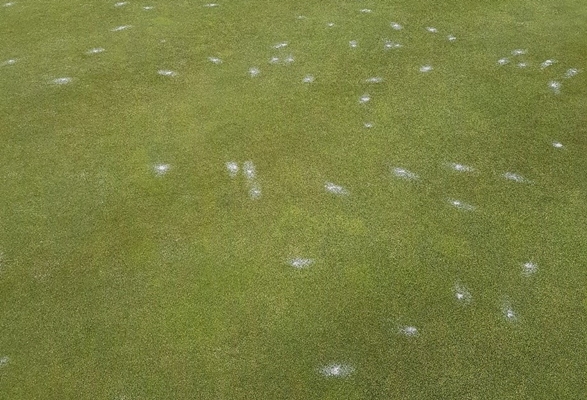 10th Green after fixing all the pitch marks

Most of you who played on Wednesday would have noticed just how many pitch marks STM, our course maintenance team, fixed on the 10th green. If you did not see it you should not worry about it as you are most probably not one of the guilty parties who hit the green.

Please take some time to fix your pitch mark and two more while you wait. We all love to blame the visitors, but we as members are just as guilty as one can see in the photo!

To many more wonderful rounds as Spring has sprung that we celebrate on the 1st of September. It will always be a special day for me as it's the day I arrived in this world and I will be visiting Napier with my family this weekend for some R&R before we head into a SUPER busy September!

On the 25th of September we will be hosting another first at Stellenbosch GC called the Stellenbosch GC Generation Challenge, the brainchild of our General Manager and find tuned by myself, is sure to be a day not to be missed, but more about it in next week's Dog's Tale...

Enjoy the weekend's golf,
Your DOG
Louis




Enjoy better golf with the TaylorMade Fitting Day – 16 September, 09:00 - 13:00.

Feel the satisfaction of knowing your clubs are suited to improving your game.

TaylorMade is giving you sensible expert advice, along with access to the latest in the TaylorMade range.

Better golf means frequent fun on the fairway, using fitted clubs that put the game back in your hands, so join us on 16 September at 09:00.

Contact us if you have any questions.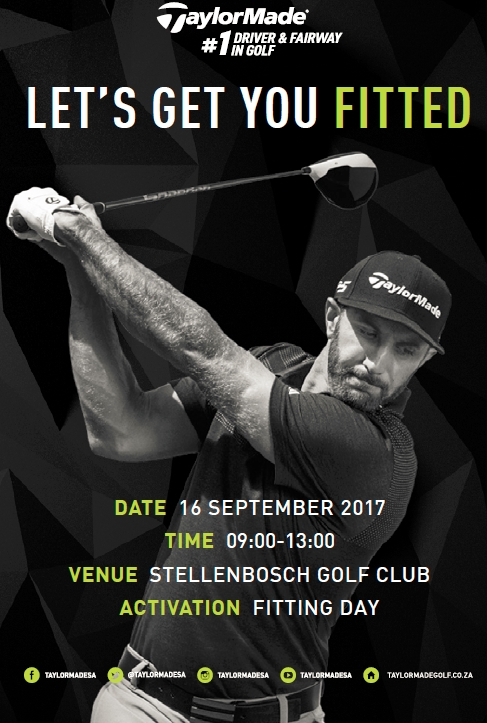 Pages