You are here
Newsletter
Stay positive to test negative
Friday, July 2, 2021 - 11:19





Buenos dias Golfistas,


As we reach the halfway mark for the year, yes 26 weeks to go before Xmas, the country goes back to Level 4 lockdown...

"Attitude is a little thing that makes a big difference" – Winston Churchill.

During these continuous unprecedented times, remaining positive is not always easy, but necessary. An updated fair use policy will be circulated to all members, regarding the risk mitigation protocols, in compliance with the amended Level 4 regulations. This will be put into place once again for the duration of Level 4 lockdown, for everyone's safety. Please feel free to contact us if you require any additional information.

We hosted a little Mexican Mix Competition on a rather cold winter's day, rain or shine, nothing beats a tequila on a Sunday! Congratulations to our Mexican Champs, Anri and Nadia Truter joined by Christo and Helene Gerber with 89 stableford points. Felicedades - Felicedades! The day would not be complete without our popular quiz, this time all about the beautiful country of Mexico and its people – shout out to Clive Silva, Lise van der Berg, Scott McNaughton and Romy Dippenaar scoring 7 out of 8 and being crowned our outright winners. I was so ready with the play-off questions, but no need this time.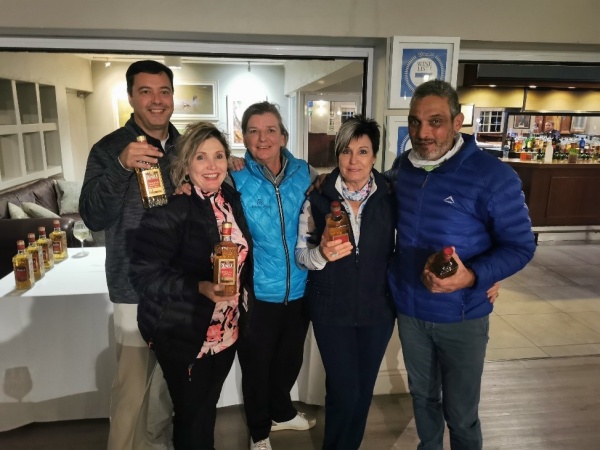 Mexican Quiz Champions




Our Mexican Mix Champions

Last week's results

Tuesday, 23 June 2021
WGSA Medal & Putting

Competition rained out.

Wednesday, 24 June 2021
4-Ball Alliance Stableford

1. Gerrie Jonas, Joseph Huskisson, Nieuwoudt Heerschap & Bernhard Potgieter – 82

Saturday, 26 June 2021
Individual Medal

AM

A Division (0 - 8.1)
1. Morné de Vries (72)
2. Alan Dickson (73)

B Division (8.2 - 16.9)
1. Jakobus Arnoldus van der Merwe (69)
2. Kowie du Toit (71)

C Division (17.0 - 36.0)
1. Org Nieuwoudt (87)
2. Hannes Koegelenberg (89)

PM

A Division (0 - 8.1)
1. Peter Cyster (68)

B Division (8.2 - 16.9)
1. James Herbert (72)

C Division (17.0 - 36.0)
1. Christo Meyer (75)

Sunday, 27 June 2021
4-Ball Alliance Stableford (Mixed Competition)

1. Anri Truter, Nadia Truter, Helene Gerber & Christo Gerber 89
2. Fritz Haeberli, Linda Harris, Yottie Botha & Lente Botha 85
3. James van Niekerk, Miles Norman, Carol van Niekerk & Melanie Frylinck 85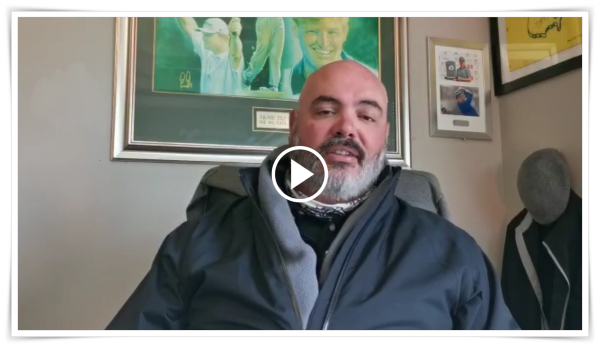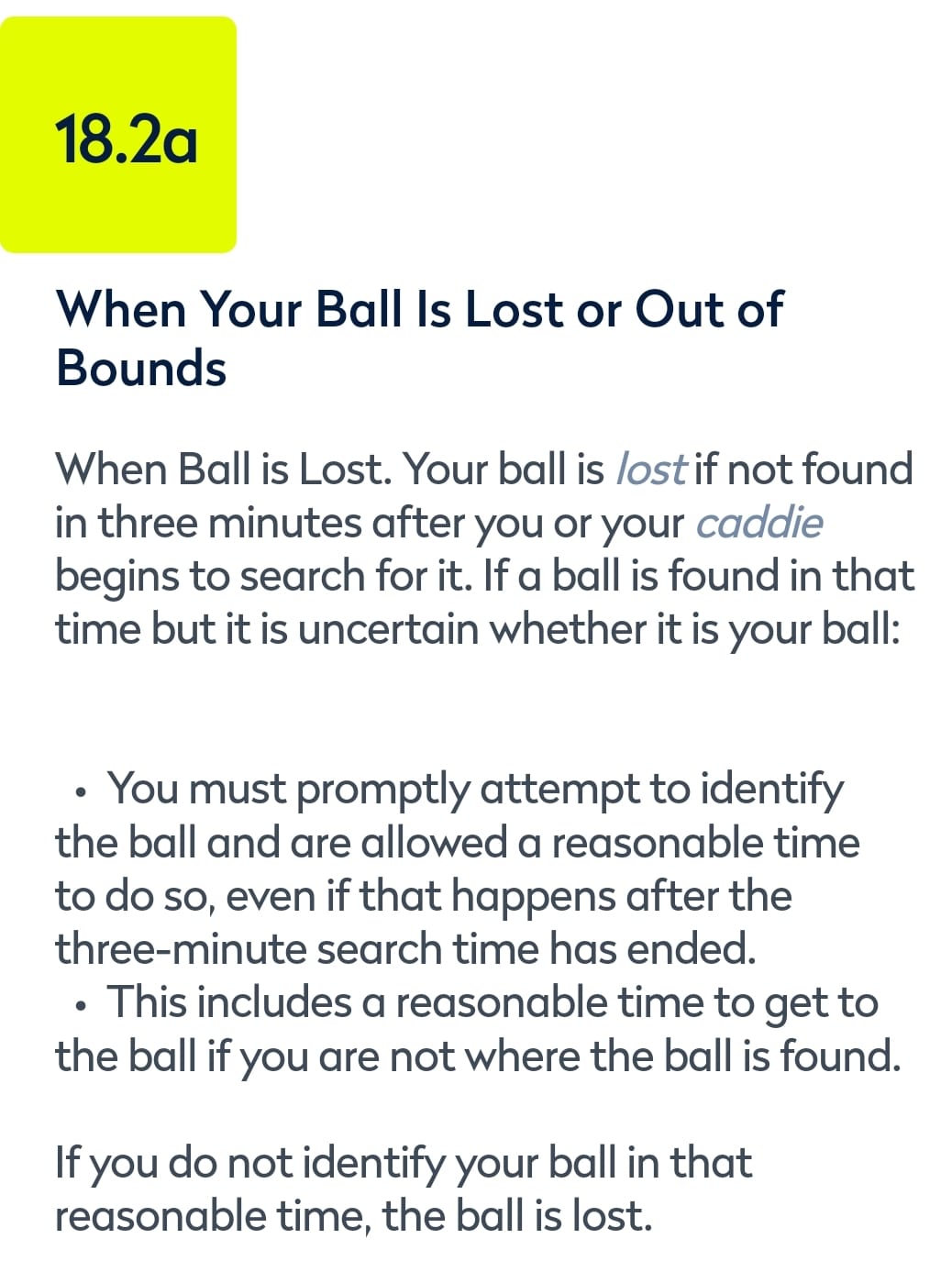 If there are any other rules that you are unsure of and would like me to do a video on, please let me know here.

Scottish forecast for the week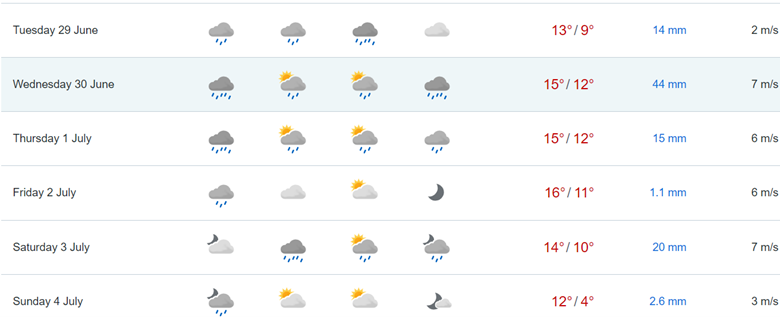 Having spent a bit of time in my career in Scotland, this week's weather isn't really that bad, as a matter of fact it's perfect for golf! Hope to see you out and about on the course this week... Pop into the shop and spoil yourself with an umbrella or just go all out and invest in a rain suit. Let us know by clicking here what we can have ready for you?

How about some par 3 fun?


Last bit of news is, good for some, great for others and another first for us... Our golf course was rerated by a panel from GolfRSA and I can say the overall rating has come down slightly, pulling it more in line with surrounding courses. All the tee boxes have now been rated for the ladies to play from and the "first" I mentioned is that our Par 3 (Junior course) has been rated. You will now be able to enter a score when enjoying a round on the Par 3 course. We encourage everyone enjoying the Par 3 course to please enter their scores hole by hole as we would like to gather as much data as possible. For the moment we have just stroked the course on length and difficulty of each hole.

Stay smiling and keep safe,
Louis




Pages