You are here
Newsletter
Hello
Tuesday, October 13, 2020 - 22:36






Greetings my friends,

I was just getting started and it was over on Friday... If you did not play in the 9 Holes in 45 Minutes you missed out! Quick, definitely quick, but very enjoyable, especially for the winning team (Rijk Joubert, Janre Potgieter, Andre du Plessis and Wikus Robertse) scoring 20 stableford points - Well played!

On Sunday the 25th of October, we will be enjoying our second Mixed Comp post lockdown. Book NOW!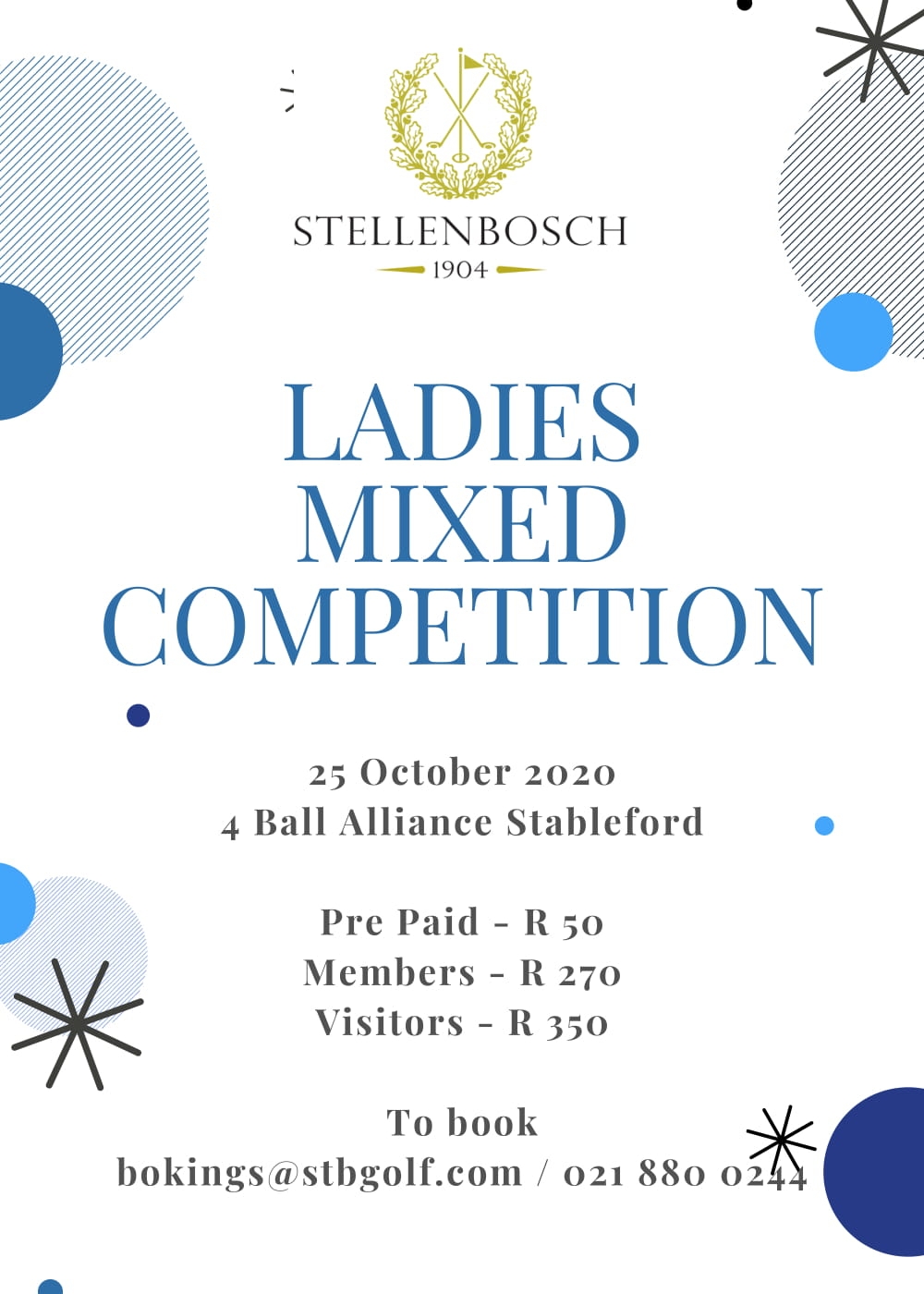 Book now >

Happy birthday to a Stellenbosch GC legend!


What better way to celebrate Pinotage Day than celebrating one of the biggest icons in the wine industry and members of Stellenbosch GC's 81st birthday. Oom Duimpie as he is known to most, must be one of the most loved members, having joined the club in 1958. If you play golf on a Sunday morning you'll see him, as he tees it up come rain or shine in the Sunday School for the last 6 decades... On Sunday after the round everyone enjoyed some lawn bowls and a braai at our nursery green.

On behalf of everyone at Stellenbosch GC - Happy happy happy birthday oom Duimpie! To many many many more... Hip Hip Hooray!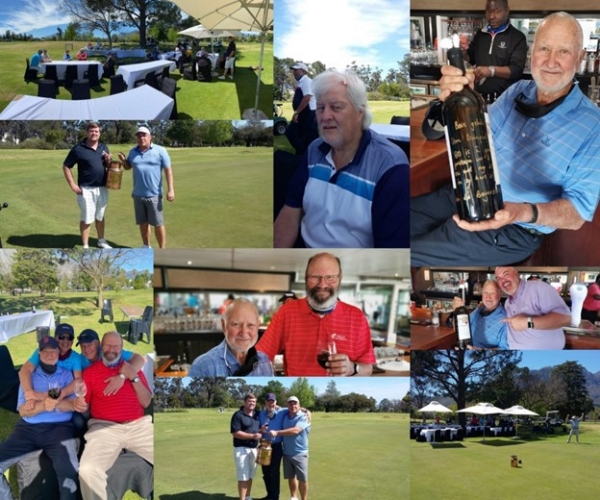 Celebrating a very special man's birthday at the clubs!

Girls just want to have fun...


No pandemic is going to stop our ladies from touring, not even 2020! All smiles as they teed it up at Arabella - The following words of a good friend of mine always come to mind: "Every great shot starts with a smile" - Jeff Clause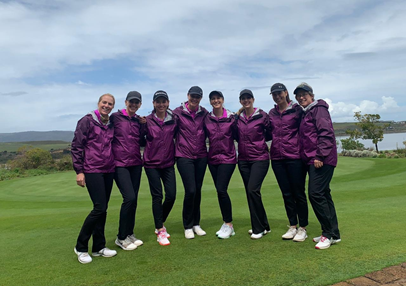 Girls on tour...


Back on the home front...


Our major spring treatments have been completed. Neil and his team once again did a great job and the greens should be almost back to normal this coming Sunday. Strong winds blew on the last three days while the course was closed, so please stay patient as we finish with the last fairways being verti-cutted. In the end it will all be worthwhile.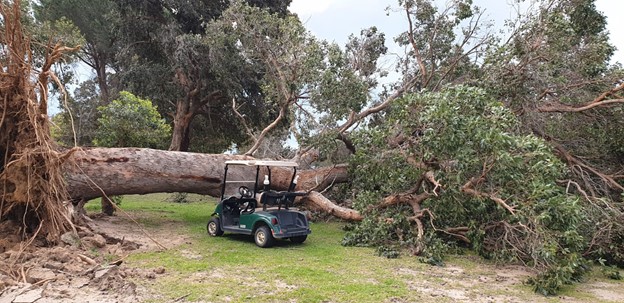 It was a BIG ONE that fell between the 2nd and the 5th...

Goodbye Kobus, we will remember you fondly


It was with sadness and shock that we said farewell to a very familiar face at Stellenbosch GC on Friday... Kobus Jordaan passed away after losing his battle with cancer. This gentle giant will be dearly missed at the club, joining us on every occasion he could. I personally enjoyed many special evenings with him exchanging stories through many decades. Rus in vrede, my vriend!

The service will take place on Thursday 15 October at the Stellenbosch North Church at 11h00, followed by snacks at Stellenbosch GC from 12h00 to celebrate the life of Kobus. R.I.P.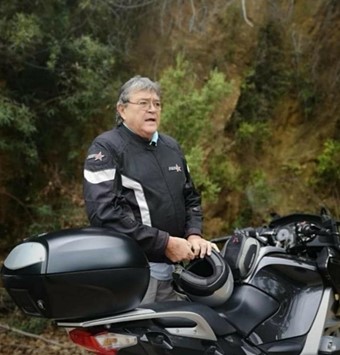 Kobus on his favourite ride...

Keep smiling,
Louis



Pages