You are here
Newsletter
Tallies tells us his tale
Tuesday, April 25, 2017 - 15:01



Greetings from Stellenbosch Golf Club Tuesday, 25 April 2017



Good afternoon to all our Members,

Wow, what a week! Unbelievable weather, ladies doing it 'Ryder Cup' style, course shattering scoring, white-wash victories and another long weekend just around the corner...for those who got their leave approved that is.

Twenty-eight of Stellenbosch GC's Ladies took on their counterparts from Paarl GC in a Ryder Cup format competition, which kicked off early morning on Tuesday last week. Wanting to compete in all three match play formats, i.e. foursomes, betterball and singles, on one day, each format was played over 9 holes only. After the morning foursomes our ladies held a slender lead, SGC 15(points) to 13, after which they found themselves on a slippery slope down hill. Paarl took the the betterball matches convincingly by 19 to 9 and even thought our ladies made a valiant effort in the ultimate singles matches, SGC 26 Paarl 30, it was the ladies from Paarl who came up trumps in the end with a final tally of 62 points to SGC's 50. Commiserations to our ladies, but judging by the smiles and comradery at the 19th hole afterwards it was a roaring success for both teams.


The 2017 Boland Open, hosted by Stellenbosch Golf Club, finished last week Friday after 3 days and 54 holes of stroke play. Clayton Mansfield, playing out of Durban Country Club, made a big statement to the rest of the field by carding a 63 gross in the first round on Wednesday. With a commanding lead and steady rounds of 69 and 70 on Thursday and Friday, he finished on -14 under par and 5 shots clear of his closest competitor. Michael-James Steyn had the best finish out of the SGC contingent, ending up in a tie for 6th at - 6 under par with an equal best final round of 67. This prestigious title has in the past also been won by SGC members, Jean Hugo (1996) & Jacobus Roos (2003), who have gone on to make their livings on the European Tour and Sunshine Tour. Click here to view how the rest of the 2017 Boland Open field finished.

It has become somewhat of a tradition for the SGC members to play the course setup identically to what the Boland Open field faced during Friday's final round for the Saturday club competition. There was an Individual Stableford prize added to see who would perform best under tournament conditions. Diabolical pin placements, lightning fast greens, par 4's playing like par 5's and on certain holes where the par 4's were drive-able all added to the excitement. Lynton Kaiser handled the setup best by shooting a 76 gross and scoring 43 points of an 11 handicap. We'll done Lynton, but your next round will be off a 9 handicap!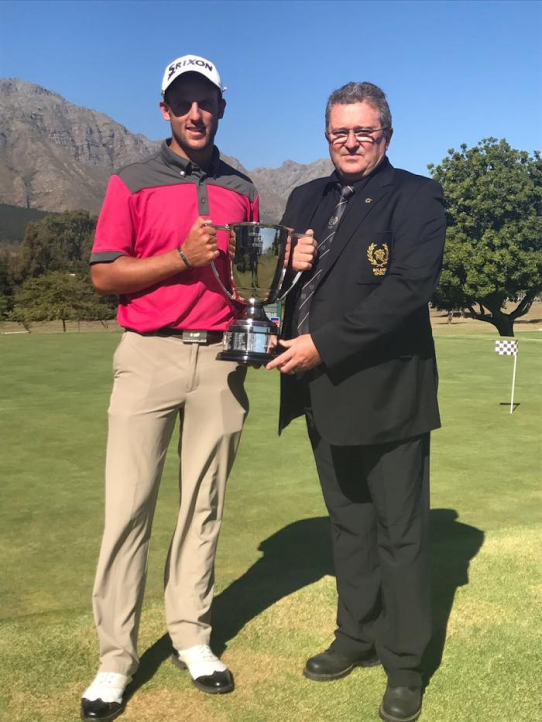 Clayton Mansfield with the President of the Boland Golf Union, Charl de Villiers.

2017 Boland Premier League Champions!

The dream team has done it again! Having the talent to compete in the Boland Premier League is something that every amateur aspires to and is an accomplishment in itself, but to win the league more often than not is extraordinary. Seven Premier League titles in the last eight years! Stellenbosch Golf Club's Premier League Team finished their season on a high by way of a white-wash victory, 12 - 0, against the team of Paarl GC in Montague on Saturday. This impressive victory edged them past the second place finishers, Country Districts Invitational Team who they were tied with, by way of a better for-and-against matches won ratio throughout the season. Well done guys and thank you for the keeping SGC's name the most prominent one on the trophy!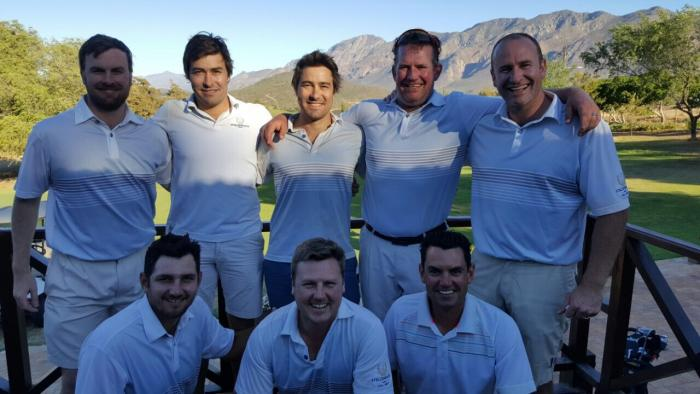 Back from left : Henri van Waart, Phillip & Riaan Gerber, Robbie & Anton Oosthuizen
Front from left : Karl Ochse, Phillip Spies(captain) & Jaco Spies
2017 team members not in the picture: Pieter van Coller, Erhard Lambrechts, Louis Moolman, Christiaan vd Merwe


The Cape Town Opera House has a close relationship with Stellenbosch GC and annually hosts one of the most successful corporate golf days at our club. Music lovers are in for a treat as they are offering SGC's members a discounted rate for their newest and much talked about production, "Tiger Bay, The Musical", that was co-written by one of our members Michael Williams. Click here to order your tickets online.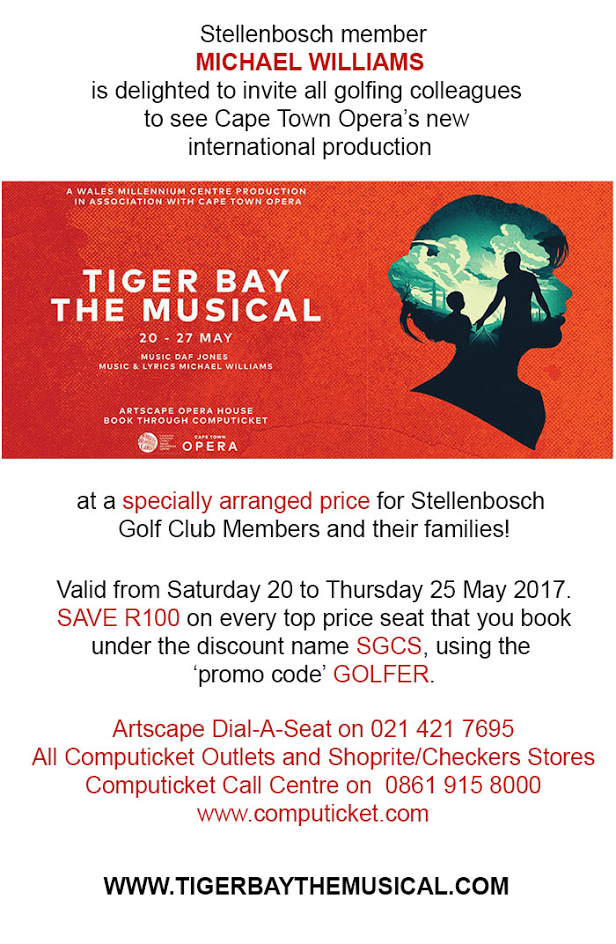 Animal Welfare Golf Day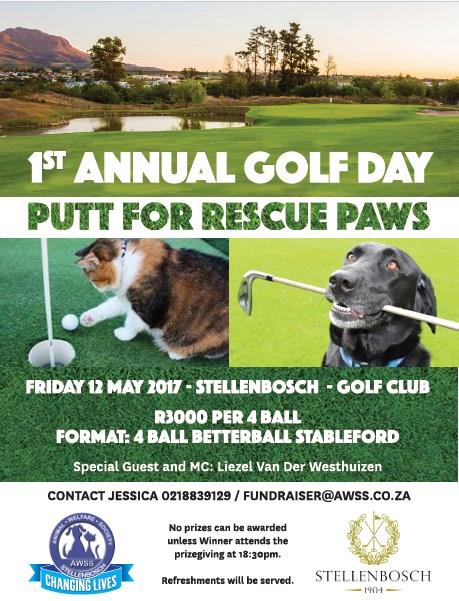 Funny for the week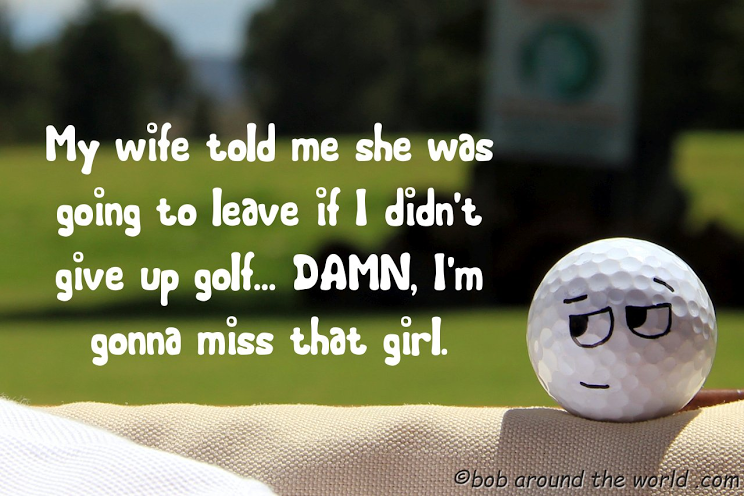 Keep it in the fairway until next week

Regards
Ernie
Team Stellenbosch Golf Club - "We'll make it happen!"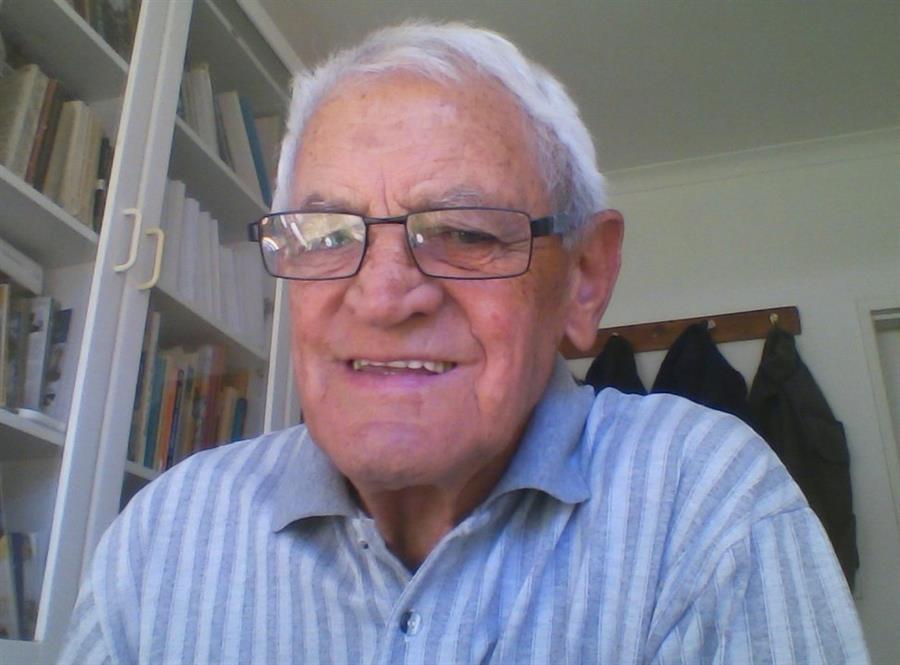 Tallies Taljaard is 'n "Man for All Seasons." 'n Man wat in sy gholfloopbaan al vier kolhoue behaal het, 'n keer klubkampioen was van Stellenbosch en ook Burgermeester van Stellenbosch was. 'n Man wat hom nie laat afsit as dit reën op die gholfbaan nie.

Hierso volg my onderhoud met hom:

VRAAG: Hoe het dit gekom dat jy begin het om gholf te speel?

TALJAARD: Nadat ek ophou rugby speel het, het ek en my vrou vir lank tennis gespeel. My broer, wat 'n baie goeie gholfspeler was, het een keer op besoek aan my in Johannesburg my 'n Sondag genooi om 'n paar gholfballe op 'n rugbyveld te slaan.

Kliek hier om verder te lees.

Pages