You are here
Newsletter
Bonjour!
Friday, February 22, 2019 - 14:15






Bonjour!

Why French? Why not! We are heading to the beautiful island of Maurituis on Sunday, but more about that a little later in the tale…

I've had numours starts to the tale this week, with numourus changes. While in the gym this morning I yet again thought to myself, is there any better way to start your day? Bonus for me, I'm playing Saturday in our Monthly Medal competition and on Sunday I'll be strolling around the course in my Island Style gear, compliments of Ahead!

Nashua Winelands Challenge

It was smiles all around on Wednesday, 13 February, as we hosted the first round of the Nashua Winelands Challenge! Thank you to everyone who came out to support and enjoy the day with Stafford and his team. If you need a solution in your office, Nashua Winelands is the team to contact! Finding the best solution to the format on the day, was the father and son combination of Pieter and Cedrick van Coller, making 92 Stableford points in the 4 Ball Six's Stableford format. Stick to your partner and play the next 6 events with the best six out of the seven counting for the final GRAND prize.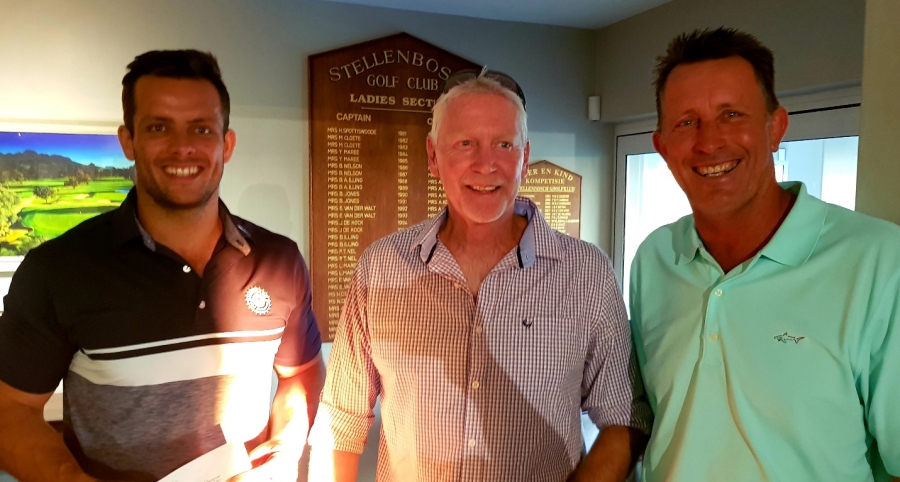 Father and Son winning combination with Stafford Harding from Nashua Winelands


Hildas Cup

In the same week, meaning last week Tuesday, the ladies played for the Hildas Cup. Erica Kok was crowned the champion after making 36 Stableford Points - one better than Vossie van Schalkwyk on 35 points. Always lovely having the girls at the club. It's just a different atmosphere when they are around, and I love it!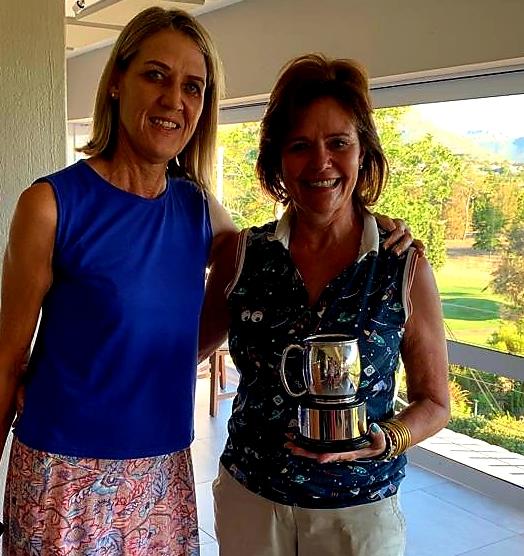 Hilda's Cup winner Erika Kok with Ladies Captain Leonie Malherb


ABC Security treats us again!

The Wednesday it was the boy's from ABC Security who spoiled the members, with some lovely prizes (meat as always). Yes, yes they are smiling from ear to ear - you would also be if you knew what's going to be on the braai a little bit later. Thank you once again Stephen Nelson from ABC Security. We really appreciate it and we are looking forward to the rest of the year.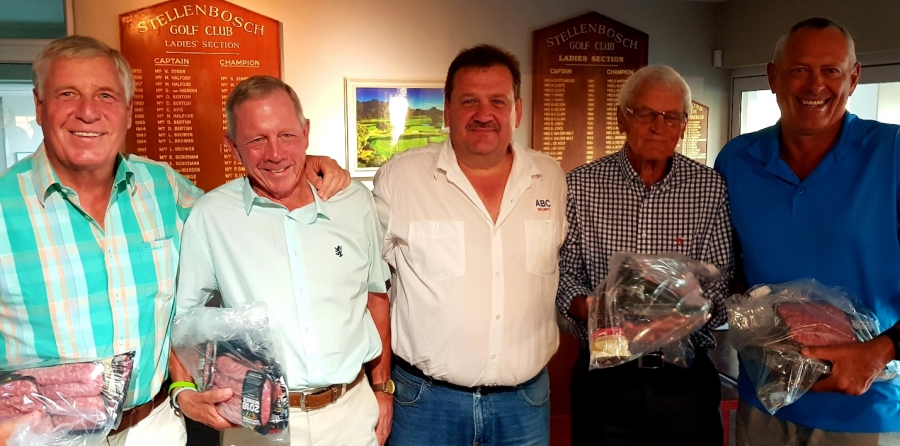 The winning 4 ball Johan, Eon, Tallies and Jacques with Stephen from ABC Security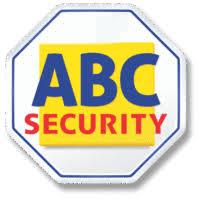 From Mexico to Mauritius Mix Competition

If you forgot to enter, it only gets worse from here...there is no more space, sadly. One would not expect anything else from the beautiful island. But, as we are on our way to the lovely island, why not go on stand-by by phoning the pro shop right now? If you are joining me in wandering around on our lovely course, please dress accordingly as we are spoiling the best dressed team on and off the golf course with a bonus prize at dinner and prize giving the evening.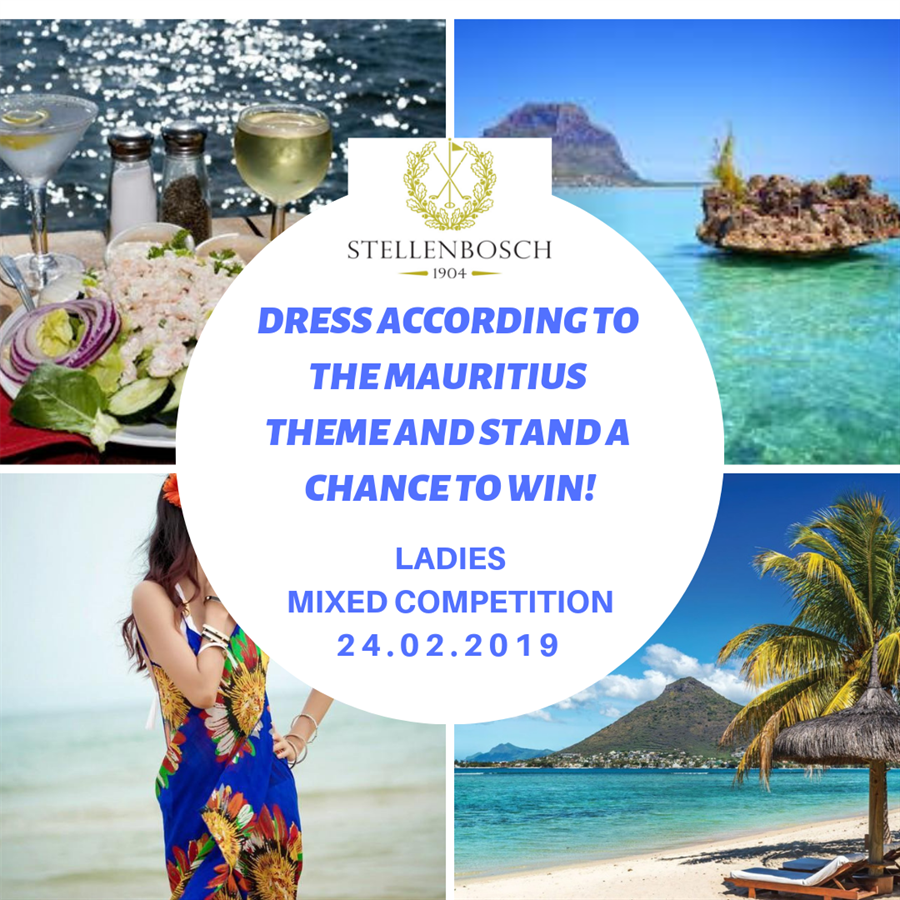 Our members making waves

Stellenbosch GC is proud to announce that three players from our club has been selected to represent the Boland Golf Union during the U15 Challenge that will be played from 16-18 March 2019 at the Katberg Eco Golf Estate. They are James Joubert, Danie Jooste and Jack Brugman. It's just wonderful to see that the pool of talent at the club is not ending. Remember these words boys – As much as you think you have achieved what you have because of your efforts and what you have given up, remember there is someone around you that has also given up something for you to achieve your dream!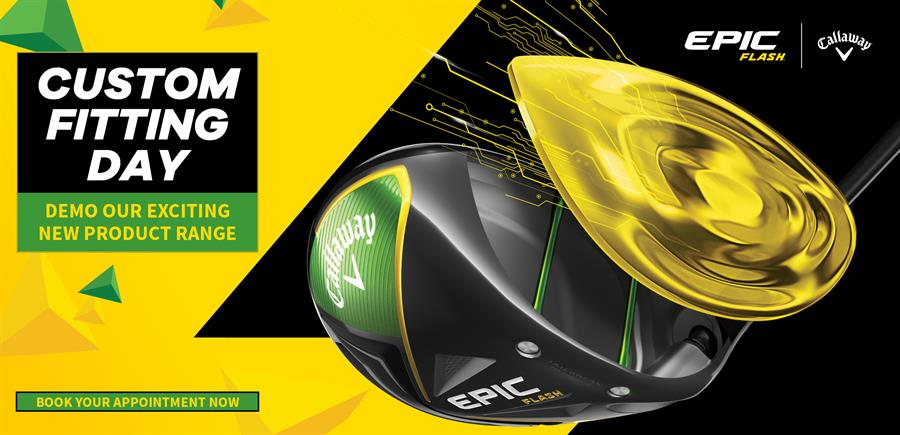 New life...

There are many special things in life, but I must admit that planting a tree, or trees, are right up there. We planted 9 "new" big trees that were removed for the widening of the road into Techno Park. We hope that there will be a few more in the near future as the project continues. Although not the best time of the year, sadly that's the card we got dealt, but I am sure Neil and his team are going to give it their better than best shot!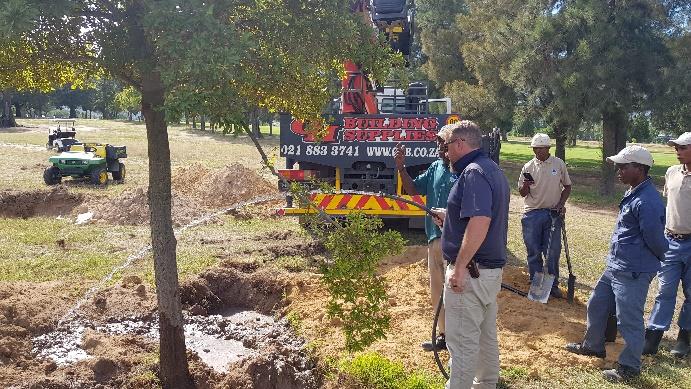 Do something special and plant a tree today!

Have a wonderful Friday, a wonderful weekend and if you can be anything in life BE KIND!

Au revoir,
Louis





Pages