You are here
Newsletter
Ho, ho, ho!
Wednesday, December 19, 2018 - 14:17




Ho, ho, ho!

It's Christmas time! Many members will already be away on holiday, but on the same note we welcome members from far to Stellenbosch and we know that you are going to have a wonderful time with us! We have a number of fantastic competitions during the festive season, take a look below.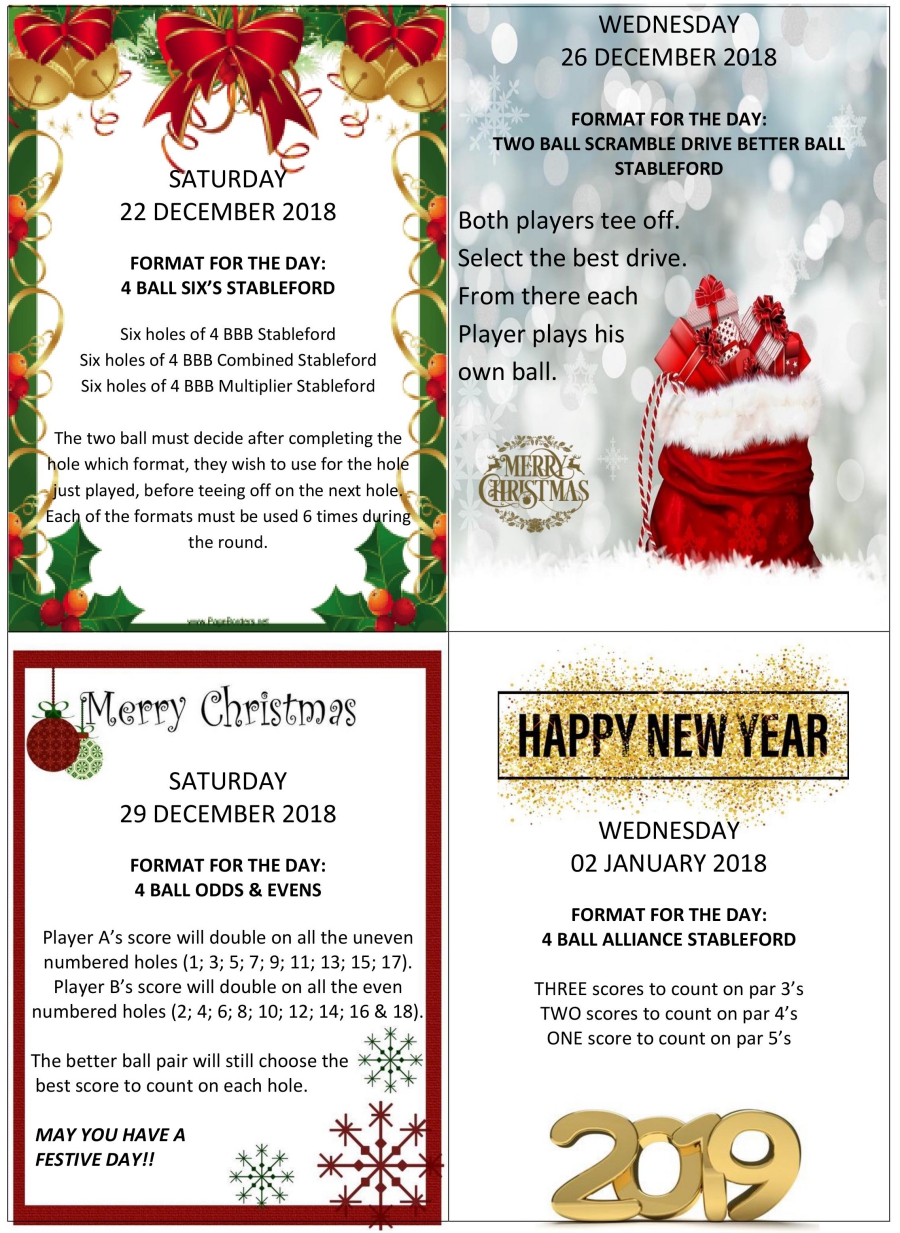 Click to download.


Please make sure to book for these events as there are only limited space available! Also note that tee times on the 24th and 31st of December will be from 06:30 until 10:00, with the clubhouse closing earlier on these days.

Group One Nissan Challenge

Last week we hosted the 10th and final round of the Group One Nissan Challenge, and what a great turnout we had for the final day! With a lot to look forward to with some tight games at the top of the log, excitement was high when prize-giving started. The winning team for the day? Pieter Coetzee and Johan Bredell with a wonderful score of 48 points. This super-score bumped them to almost top of the log, with Pierre De Villiers and Gerrie Jonas not having a good day on the golf course. However, solid golf throughout the year helped Pierre and Gerrie hold on to the top position, which means they will be driving around in their winning prize for the next 12 months! As I say thank you to Carl and his team, I must also admit we are all already looking forward to 2019. A special partnership and a wonderful event each year!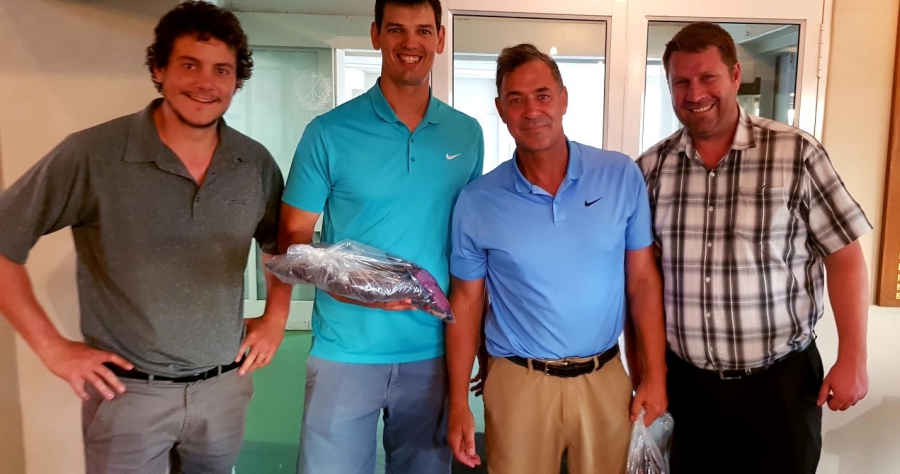 Carl with the winners of the day – Pieter Coetzee & Johan Bredell with Le Roux on the right hand side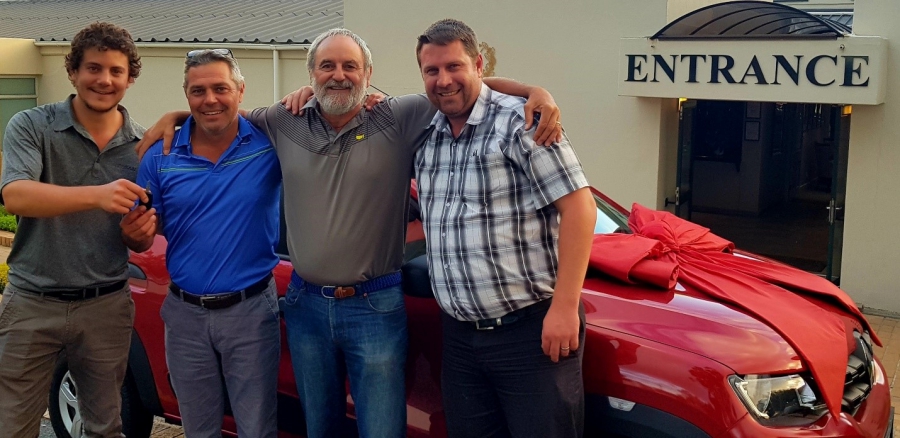 Pierre and Gerrie receiving their prize from Carl & Le Roux from Group One Nissan/Renault


Happy holidays!

I would like to wish you and your family a happy festive season. I hope you are spending time with your nearest and dearest during this special time of the year and that your holidays are full of laughter and joy with plenty of relaxation.

May the new year bring you exciting plans for the future, happiness and good health. Stellenbosch GC is thinking of you during this festive season and we send you warm regards, love and best wishes! Life is all about setting goals and enjoying the journey achieving them…

"Feliz Navidad próspero año y felicidad"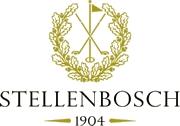 Pages