You are here
Newsletter
Good luck with Club Champs
Tuesday, May 2, 2017 - 17:29



Greetings from Stellenbosch Golf Club Tuesday, 02 May 2017





Dear Members,

Hope you are all well rested after a couple of days at home! It was great to see so many of you at the club over the loooong weekend...a fantastic way to make use of the off time. Especially after the thunderstorm we had on Wednesday, on a positive note I can report back that we had 38mm of rain. The scary part was the lightning strike we had on the 3rd hole. Luckily everyone was off the course at this time enjoying some lovely food from our new menu.

Yes you heard right we have a new menu - all the old favourites are still on, with some mouth-watering new options for you to come and try out.

A century of Club Championships at Stellenbosch GC
Have you ever asked yourself the question, what is the oldest competition at our golf club, or for that matter the oldest competition at any golf club? Yes you guessed it, it's the Club Championships - the first recorded Championship played at Stellenbosch GC was in 1917 and won by Prof. JT Morrison, who was also the first captain of the club.

Now did you just work that out? Yes that means Stellenbosch GC has been playing for the same trophy for the last 100 years. Not many clubs in South Africa can say that!

We are looking forward to this special event this coming weekend, again proudly brought to you by Argent Industrial Group and Protea Hotel Stellenbosch. If you have not entered come and join us on Sunday afternoon and see who will be crowned the new Men's and Ladies Champion for 2017!

A bonus this year is that we have added a fun Club Putting Championship event to the Club Championship week which takes place on Thursday afternoon, see Erich's section for more.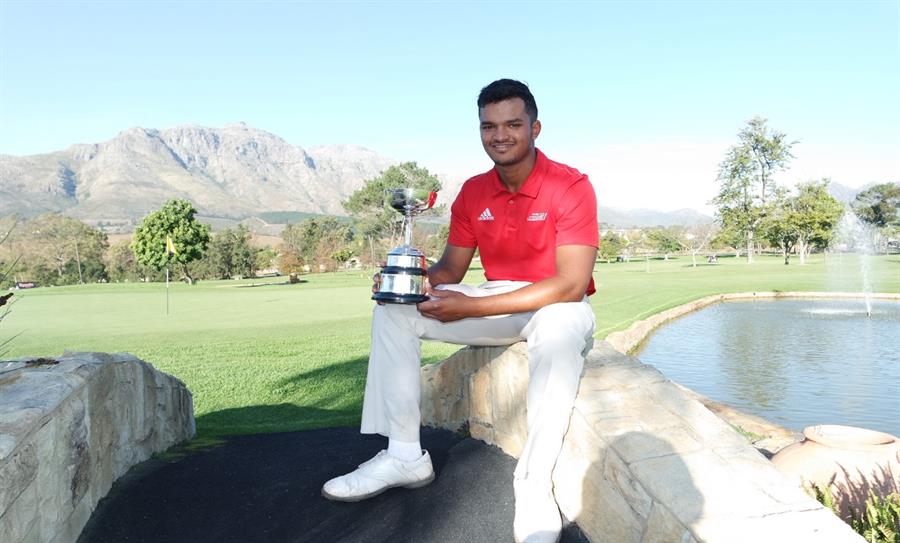 Defending Champion Keelan Africa with the Darter Du Toit Trophy dating back to 1917


'Freshie' doesn't stop Bekker victory in Lusaka
He had a fresh air on the fourth, but Oliver Bekker kept plugging away on Sunday and a birdie on the 17th at Lusaka Golf Club sealed the deal for him in the Zambia Sugar Open.

He carded a one-under-par 72 to come away with his fifth Sunshine Tour victory in six years, and he had to hold off a determined Jared Harvey, who came with a late run and finished in second place, two shots back on 17-under for the tournament.

Although Bekker finished on a total of 19-under-par for the tournament, he struggled on the final day, carding two bogeys and one double-bogey mixed with five birdies.

"I hit my ball behind a tree on the fourth," said Bekker. "I tried to backhand it out, but I missed it completely. Luckily, I made birdies at the fifth and the sixth to pull things back.

"I never really got it going. I made a couple of good putts for birdie, and I had a fresh air, I had some snap hooks…a bit of everything today. The nerves were definitely there and I'm just happy I pulled it off," he said after his round.

And when he got to his favourite stretch of the course – the 10th to the 14th – he managed just two birdies and a bogey, which was not a particularly favourable return considering he was 11-under-par through those holes on the first two days and three-under in the third round.

Harvey eagled the 10th and 13th holes to put pressure on Bekker, however, a birdie at the 17th sealed the deal for Bekker.

"I really felt I needed to do something," said Bekker, "and I hit a great approach to three feet there. Jared hit it to seven feet, and luckily for me, he missed his putt and I made mine.

"He played great golf today. It was just that some of his putts didn't go in, and they so easily could have. That's the way the game goes."

It was a good reward for Bekker who has been playing well lately. "I was thinking about giving up for a while last year, and then, out of nowhere, I had a win in Sun City," he said. "Then I had some good finishes in the co-sanctioned events at the beginning of this year, and I was in contention in the Dimension Data."

He started the 2017-18 Sunshine Tour season with an impressive third place behind winner JC Ritchie, and then came the Lusaka win!

Well played Oliver!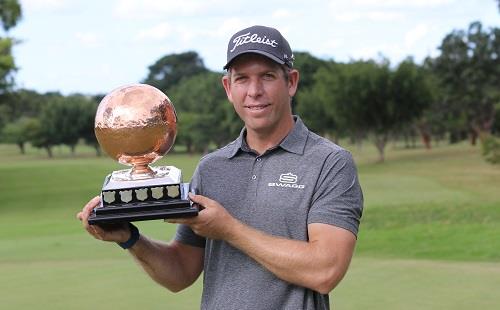 Congratulations from everyone at Stellenbosch GC Oliver!


I've learned so much from golf over the last two decades and on many occasions people have said that it's the closest game to real life – but I was surprised to see that even governments make use of the golf model...

A lesson for golfers and taxpayers
A golfer walks into the pro shop and asks the pro if they sell ball markers.
The golf pro says they do and the price is one dollar.
The guy gives the golf pro a dollar.
The golf pro opens the register, puts the dollar in, and hands the golfer a dime to use as his marker.
This economic model is also used by all levels of governments.

Good luck with the Club Championships,
Louis





Dear Members,

Putting Championship
As mentioned above, we are spicing up the Club Champs week with this special Club Putting Championship event. There are still a few spaces left, so come and join in the fun. We will be spoiling you with food and drinks of course, and there will be some hefty prizes on offer as well.

Entries can either be made directly in the pro shop or on 021 880 0244, or at bookings@stbgolf.com. We look forward to seeing you there!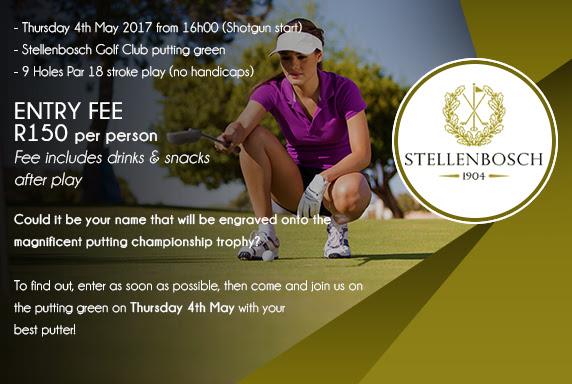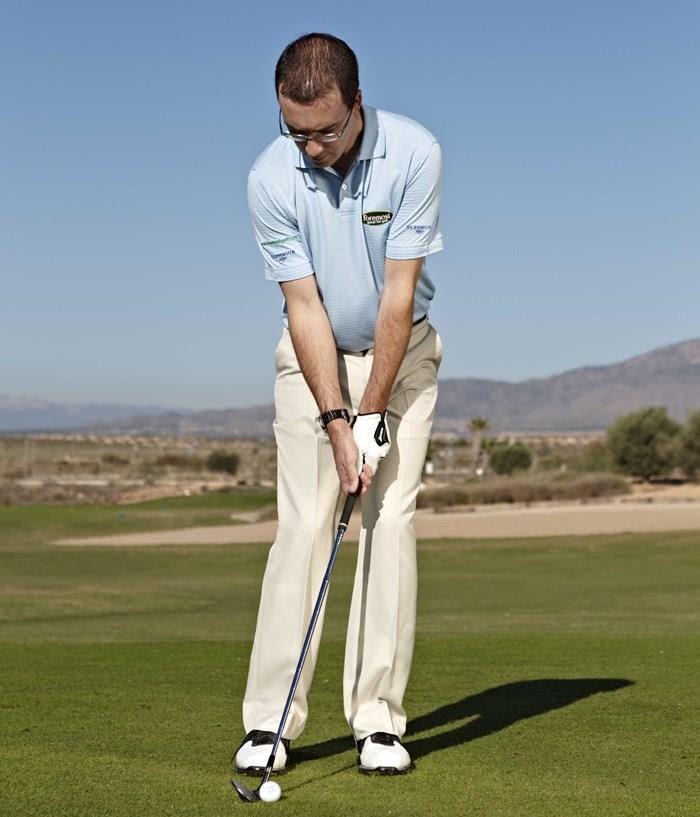 May is also the month of chipping & pitching
The months of chipping & pitching are going great! The first clinics have gone well, please see the remaining dates below. I have decided to add this month as well as most of April consisted of holidays!

There is always a cause for every fault, and with chipping & pitching it is certainly no different. The causes can be found in your setup 99% of the time. If you are reading this and you know you are repeating a fault(s), and would like to find out how to start enjoying you short game much more, you should definitely attend one of the month's chipping & pitching clinics. I am not giving away too many tips here as attending my clinics is much better than reading something and trying it without some assistance! I will be doing at least one more clinic next month so lookout for that.

As mentioned at the introduction of these themed months, each month we will present at least two clinics and two demo/fitting days as well as at least one fun event. The dates and events (apart from the Putting Championship of course) we have for you so far are:


Saturday 13 May @ 11h00: Chipping & pitching clinic. If you couldn't attend the two previous clinics, this is the one for you, please enter here.

Ladies' Chip n Sip Event: TBC

The rate for the clinics will be R150 per person and the duration dependent on the number of participants. Many thanks for the entries thus far.

Range news
Finally, please note that as winter times keep creeping in, the last time to receive a bucket of balls for the range is now 17h00 and the last ball hit is 17h30 in order to give the attendants enough time to collect the balls before dark. We will try to leave a few minutes grace for the last bucket of balls time, but please bear the last ball hit time in mind. Of course you are welcome to make use of the chipping green with your own balls beyond this time.

Please contact me in order to enter any of the events above, or to start a golfing conversation, or to book a quality lesson.

All the best for the Club Championships,
Erich




Pages