You are here
Newsletter
An entire nation uniting behind a team!
Wednesday, November 6, 2019 - 11:44






Kon'nichiwa,

The year the Cheetahs win the Currie Cup, South Africa wins the World Cup, let's hear it for the BOKKE! What made this one so special was to see an entire nation uniting behind a team, a country coming to a standstill and every single person supporting the same dream...

Well the dream came true! South Africa lifted the William Webb Ellis Trophy for the 3rd time on Saturday, bringing smiles, love and unification to this wonderful country! I could not stop listening to PJ Powers singing a World in Union, bringing back that special moment in 1995 and now again in 2019!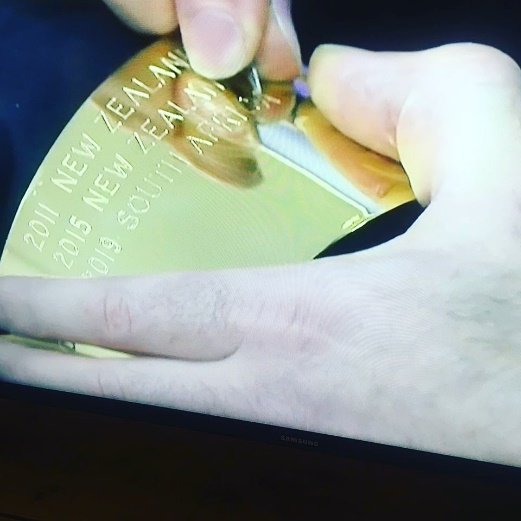 What an emotional moment!






It was full house at Stellenbosch GC on Saturday






Enjoying this special moment together!


Golf results

Ladies - 29.10.19
4 BBB Odds & Evens

1. Charlene Theunissen & Jeanette Rupert - 86
2. Vossie van Schalkwyk & Rhoda Kotze - 80
3. Veronica Schultz & Jean Dearden - 73 c/o

30.10.19 (Sponsored by Checkers Odd Bins)
4 Ball Alliance Yellow Ball

1. Arno Kotze; Andre Kruger; Eon Venter; Rhynie Greeff - 125
2. Lauritz Laubscher; Stephen Laubscher; Nieuwoudt Heerschap; Donald Brown - 122
3. Richard Gill; Sean Verdon; Tobie de Jonge; Leon Coetzee - 122
4. Willem Bosch; Bertus Kriel; Frans Hushfeld; Flip Liebenberg - 120

02.11.19 (AM)
4 Ball Alliance Stableford

1. Naas Erasmus; Tertius Human; Paul Malherbe; Anton Robertson - 87

02.11.19 (PM)
4 Ball Alliance Stableford

1. Gordon Schultz; Peter Cyster; Noel Petersen; Joseph Huskisson - 92
2. Johan Roelofse; Annalise Roelofse; Cas Potgieter; Tallies Taljaard – 89

Well played to all the winners, the course in in great condition and we are looking forward to the coming week as we kick off with the ABACUS Eikestad Classic tomorrow.

Congratulations to Japan on a very successful Rugby World Cup, you did your country proud on and off the rugby field.

Domo Arigato,
Louis




Pages