You are here
Newsletter
Springtime!
Tuesday, September 4, 2018 - 15:06





Hello Springtime!

Chris and I attended the annual CMSA Conference at Pearl Valley last week and I must say after spending two days with some of the leaders in the golfing industry the future is looking bright, if we do it right!

Below a photo of the winning golf side from PRG. Although they finished in the dark, the golf side was one of the few sporting sides winning during their clash in Bloemfontein. Adriaan De Waal (member at Stellenbosch GC) played against SA number 1 Wilco Nienaber. Sadly, Adriaan lost on the 16th hole but not a bad performance, playing against South Africa's best amateur.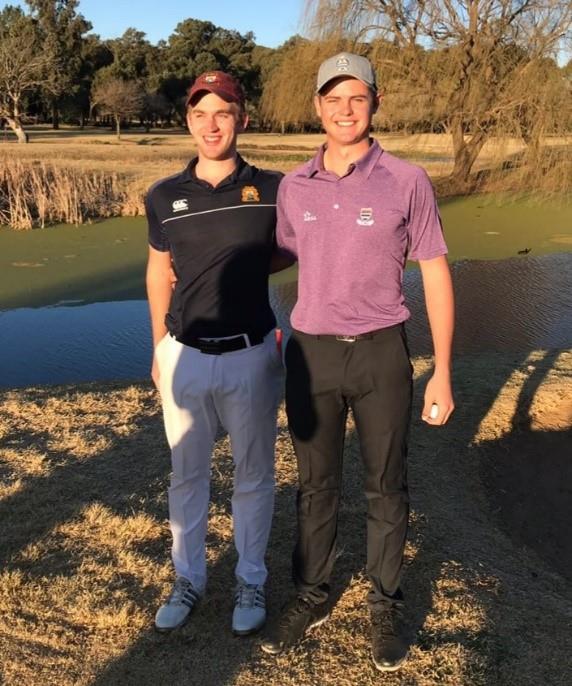 Adriaan & Wilco in Bloemfontein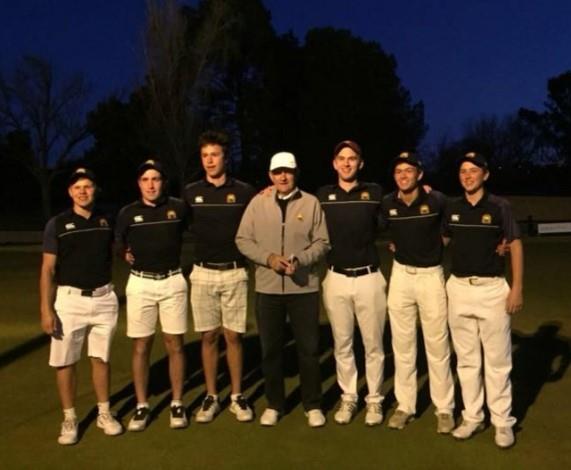 A proud Paul Roos Gymnasium Golf Team

A big thank you to Harcourts!

What a great day we had once again, with Harcourts spoiling us. I just loved the format...Betterball with a preferred drive, although I do know that the game all comes down to putting or shall I say getting the ball in the hole. It is al lot easier if every second shot is from the short grass! Winning the day with 49 points were Pietie Carinus and Curly Nortje, I had to smile at prizegiving when Prof Nortje said if you want to win this day, get Pietie to hit your tee shots. As many of you would know, Pietie does not stand very still over the ball but he seldom misses a fairway! Well played, Gentlemen and we are looking forward to the final round on the 26th of September, when the overall Champions of the Harcourt Series will be crowned!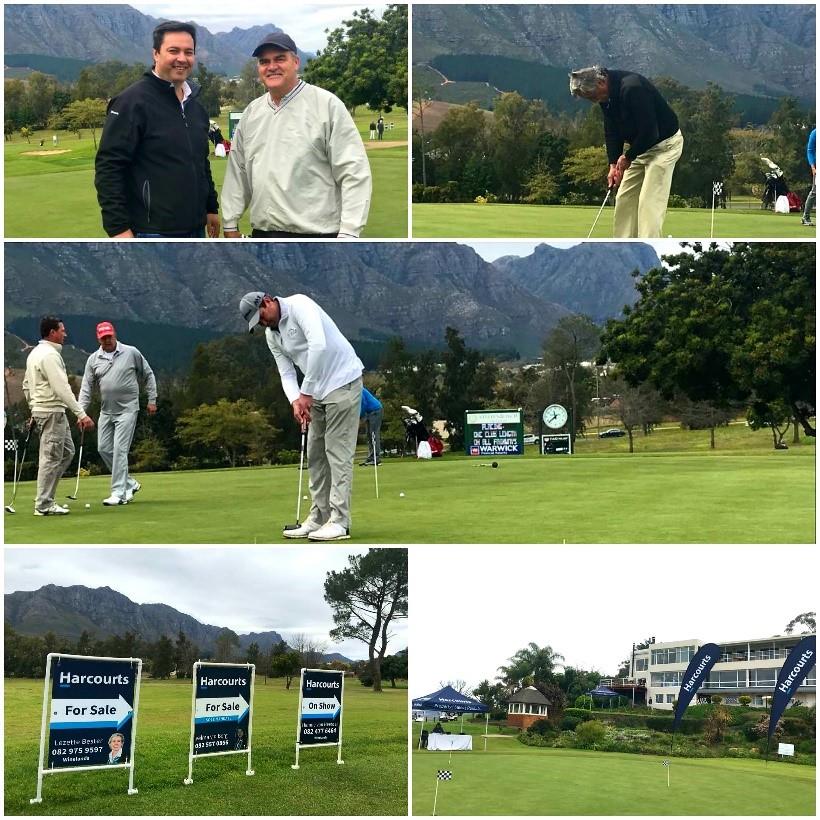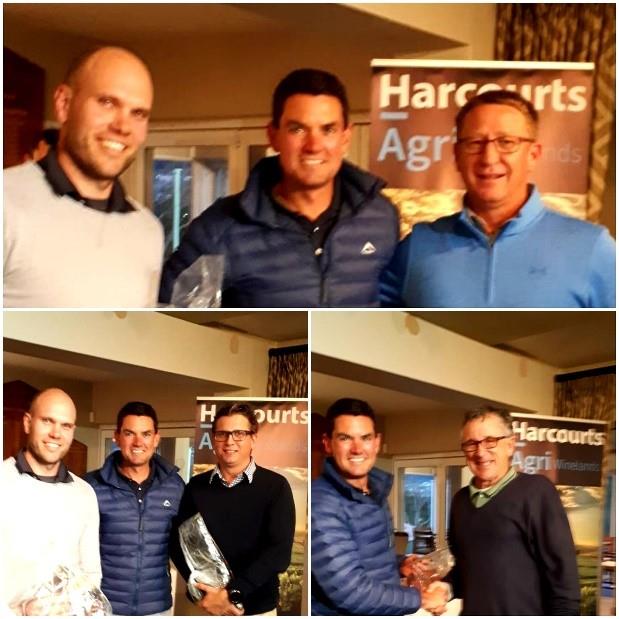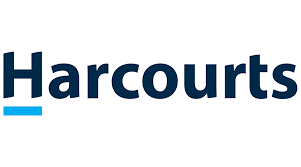 Gail's Copper Bowl

Gail's Copper Bowl, winner Elria Nienaber receiving the trophy from defending champion Luana Shaw...There must be something in the surname, as Elria shares it with the best amateur golfer in South Africa. So if all else fails, change your surname! Well done Elria.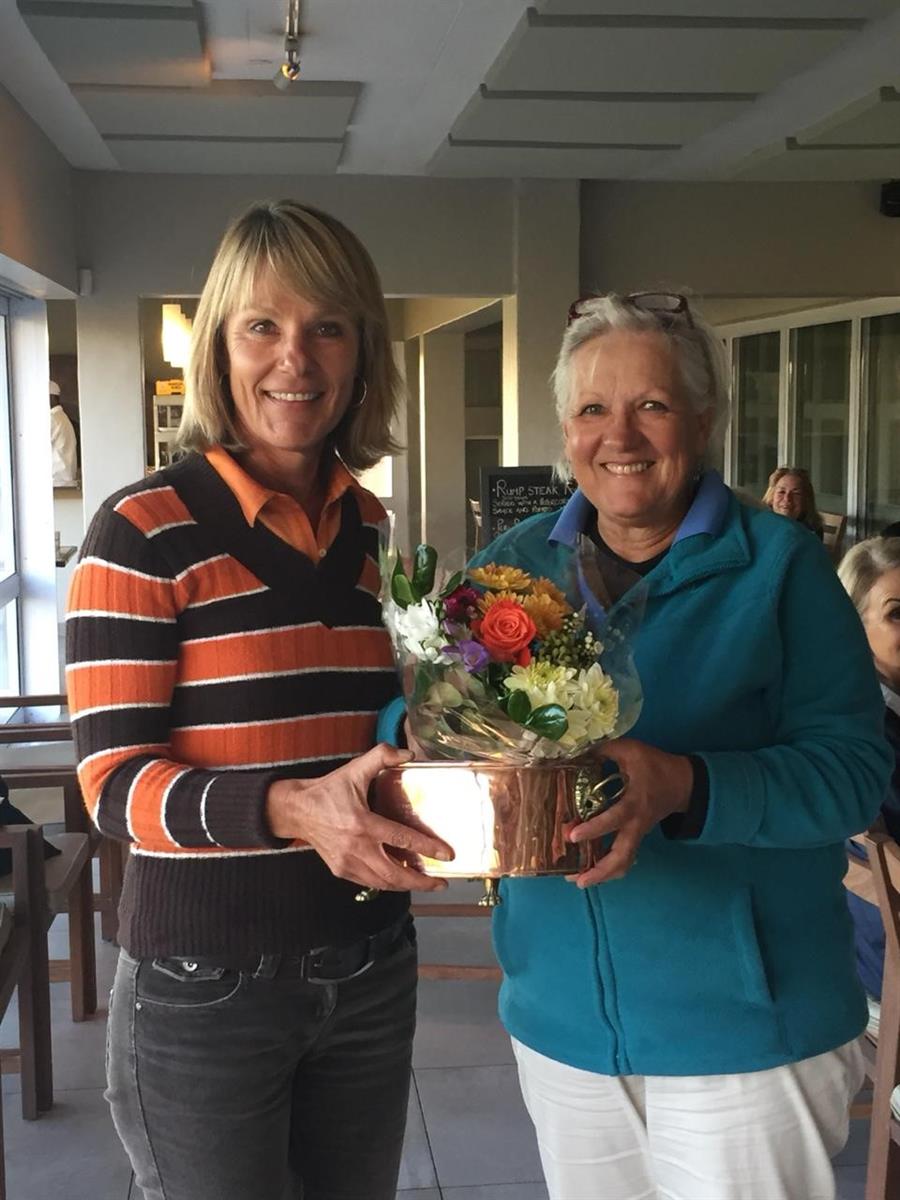 Luana handing the trophy to winner Elria

Funny of the week

I have been fortunate enough to teach this wonderful game to so many ladies over so many years and just loved this video clip one of the members sent me. Quite frankly I think most of us use it more when we speak to our children...Enjoy!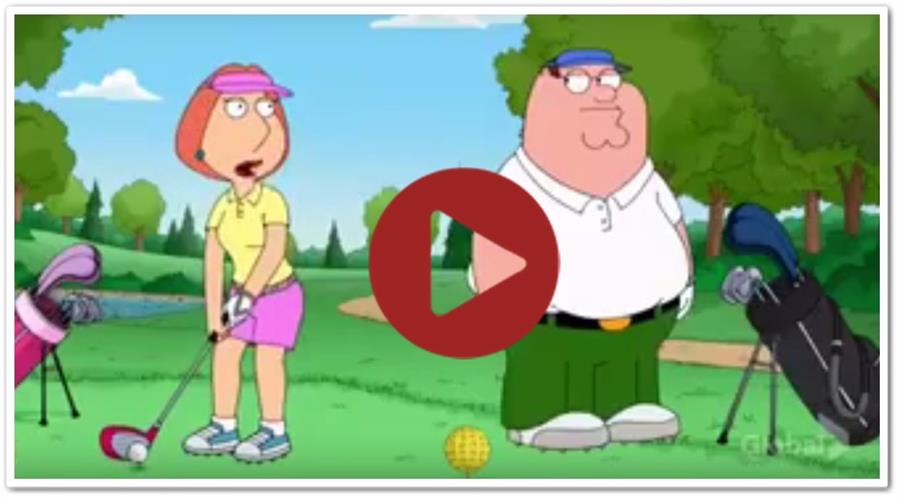 We welcomed the new season in style!

What a special day the 1st of September was, now for me it has been a very special one as it was the day I arrived into the world. Hello World! Since then I have not looked back and please allow me to thank all the members and friends for the special wishes on Saturday.

More special was the Spring Cup being played on my birthday proudly presented by Cluver Markotter. Being a law firm with years of tradition, what better format on the day than the Three Clubs & a Putter that was first played in the 60's. It was smiles all around, especially with Villiera Wines spoiling the golfers after the round with their lovely wines. Can a day get better than this!?

Congratulations to Allen Hodgkinson and partner Piet Jager winning the day on 47 Stableford points. Best dressed team when to the ladies team from Cluver Markotter, ladies just do it better! Well done girls, you looked lovely! Keeping the spirits, going Cluver Markotter will also be sponsoring the October Mix Competition. Thanks for a great day Peter and Team from Cluver Markotter!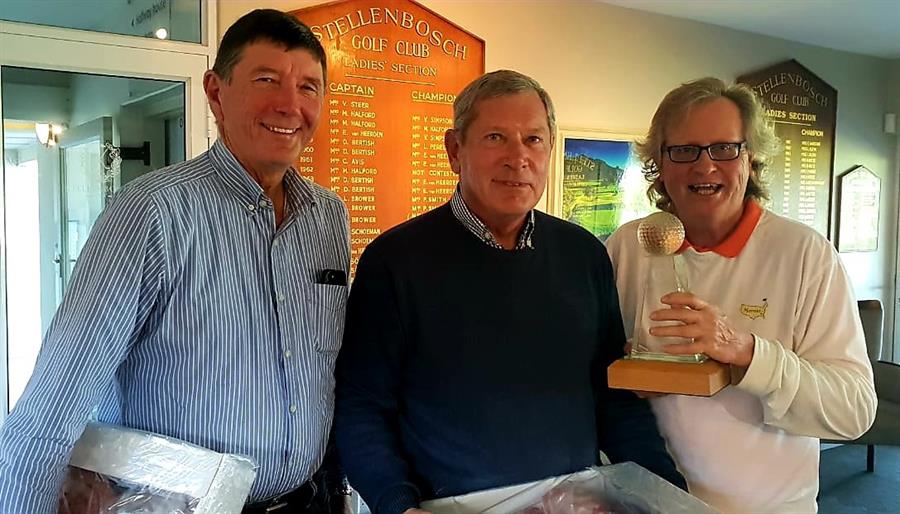 Captain Peter Hill and winning team Allen Hodgkinson
and Piet Jager with the Spring Cup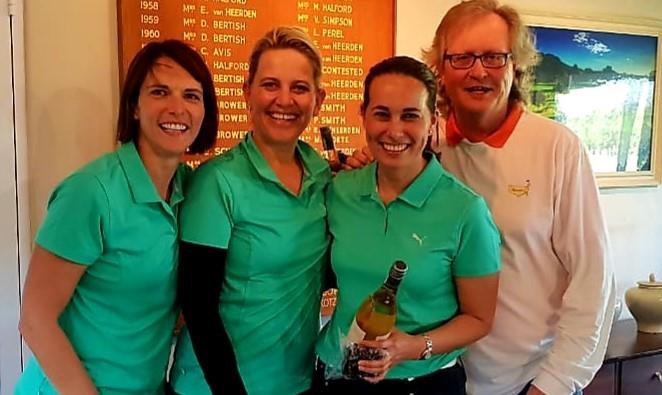 Don't they just look lovely??
You rock ladies!







Bad luck I would say

I have a candidate for the most unlucky stroke in 2018!


Mark James played in The Senior Open (St. Andrews, Old Course) first round and drove the ball from the teeing ground on the very difficult 17th hole (The Road Hole).

Unfortunately, his drive struck a seagull in midair causing the ball to change direction...ending out of bounds!
See the video below: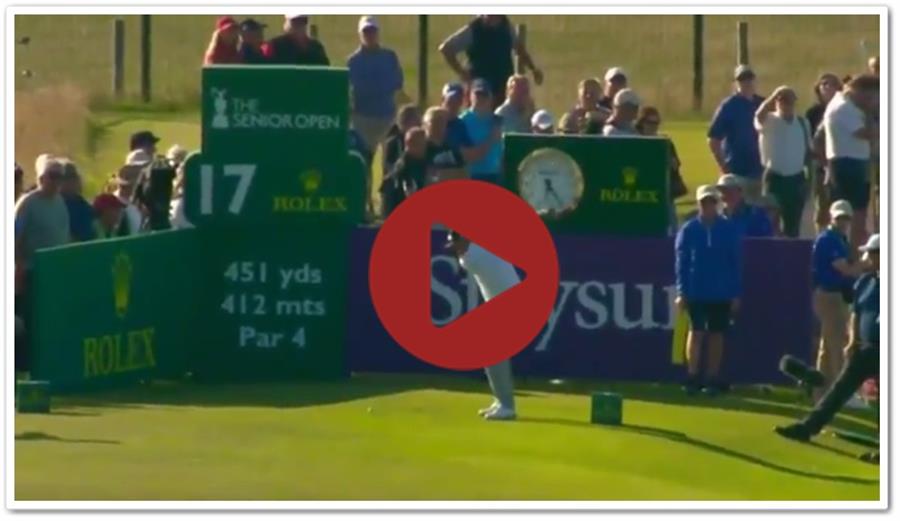 The Rules of Golf are clear (Rule 19-1): Play the ball as it lies. In this case, because the ball was out of bounds it had to be played from the teeing ground under penalty of stroke and distance, i.e. he had to play his third stroke. It's unknown to me what happened to the seagull. Mark James made a triple bogey on the hole and his score for the round was 77 (+5).

After the second round on Friday Jiménez was in the lead, and Mark James would miss the cut after a 73 (+1) on the Friday. Some days this game is just not fair...

Slope system & conversion tables

The eagle has landed! Usually we enjoy them more on the golf course, but yesterday we introduced the brand-new slope system. You would have noticed a handicap change now called a Handicap Index. For your pleasure and preparation I have added the conversion tables for Stellenbosch GC to my Dog's Tale this week. View here.


The Monthly Challenge is heating up!

As we welcome, or at this stage shall I say we hope to welcome Group One Nissan and Renault back tomorow for the next round of the Monthly Challenge. Have a look at the icy pictures from two Sundays ago...Personally it was a beautiful picture, but sadly we had to cancel the Mix Competition.

By now everyone in the Cape smiles when the heavens open up. So come on rain...Please note that if the weather does not play along tomorow we will be moving the Group One Nissan Challenge to next Wednesday.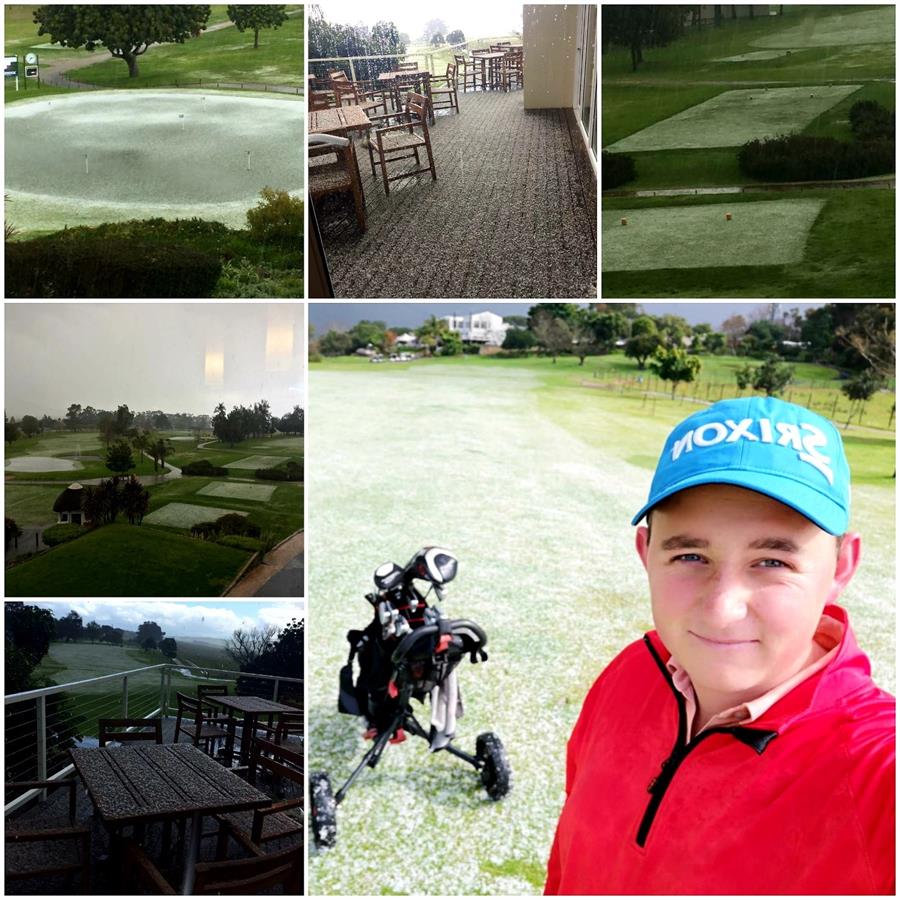 If you really let your imagination go this could be Europe & it's beautiful!

Stellenbosch is a safe and secure environment where our juniors can have fun!

Stellenbosch GC has come a long way and I could not walk past this picture on Friday and not take a photo. As a father there is nothing that makes my hart melt more than a child smiling...These two pretty girls joined Zuko on Friday with preparing their own pizza bases. To many more pizzas and times at Stellenbosch GC girls, and we hope that you have lots of friends to join. What better place to enjoy some time with the family than with us!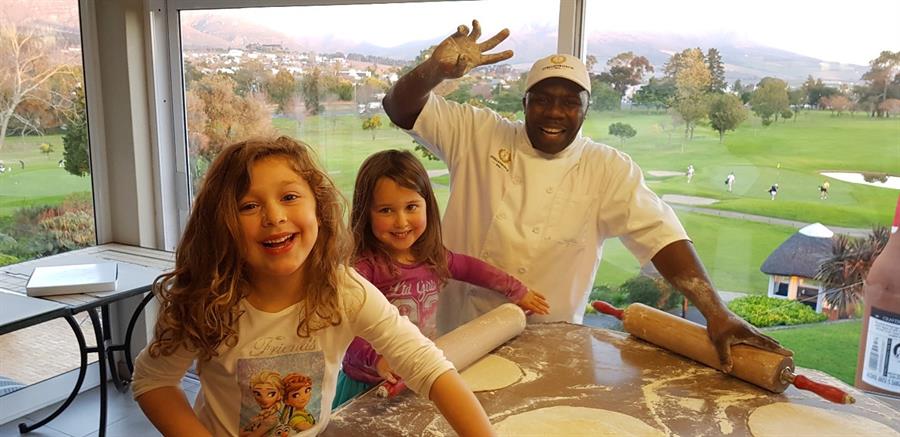 Have a great week,
Louis

Tuesday, 04 September 2018
Pages