You are here
Newsletter
Oliver Bekker keeps the Stellenbosch flag flying high
Tuesday, May 30, 2017 - 17:36



Greetings from Stellenbosch Golf Club Tuesday, 30 May 2017




Dear Members,

Now we've all be searching for what the secret is to better golf, well for Oliver Bekker it seems like it was marriage. Two wins over the last two months on the Sunshine Tour and now he has just qualified for the US Open!

Well done Ollie, you are really flying the Stellenbosch GC flag high at the moment and we will be rooting for you all the way during the US Open!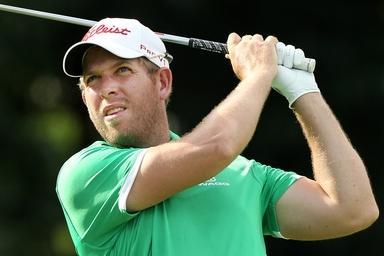 Four South African golfers have qualified for the 117th US Open at the Erin Hills in Wisconsin next month. Brandon Stone, George Coetzee, Oliver Bekker and Thomas Aiken qualified after two rounds of the US Open Sectional Qualifying at Walton Heath on Monday. Nine South Africans took part in the marathon qualifying round with only 15 spots available overall. Those failing to qualify included Zander Lombard, Dylan Frittelli and Justin Walters - while Tshwane Open winner Dean Burmester and Haydn Porteous withdrew after the first round. Bekker ended tied fifth on 11-under-par 133 with Stone and Coetzee finishing off tied ninth with a 10-under-par 134. Aiken was involved in a seven-way tie for 12th place and took part in a playoff for the final four spots. He birdied the second play-off hole to seal his US Open spot.

The four golfers join two-time US Open champion Ernie Els, Charl Schwartzel, Brandon Grace and Louis Oosthuizen, who have already qualified for the major tournament.

Stellenbosch members make up a Boland squad
Stellenbosch is extremely proud that the Boland Ladies A Squad comprises of Stellenbosch members only! Reigning Ladies Club Champion Crystal Beukes and runner-up Bianca Wernich, accompanied by the ever-competent Cassidy Williams maked up the A Team that competed in the WGSA 72-Hole Team Competition in Polokwane for the Swiss Trophy.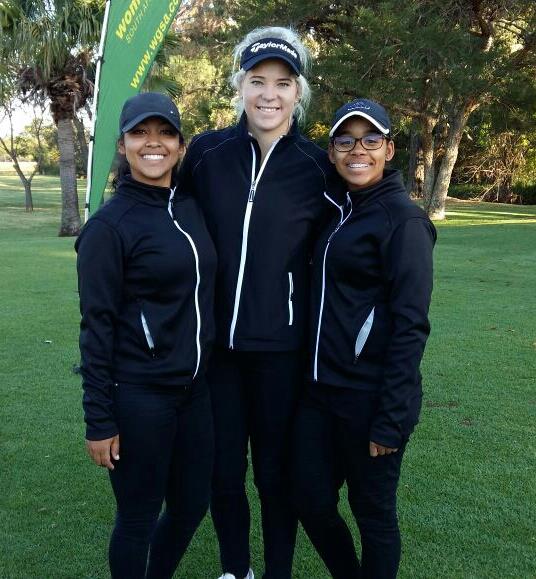 Cassidy, Bianca and Crystal – three special girls!


Wednesday last week we hosted the third round of the Group One Nissan / Renault Stellenbosch Challenge. What a great initiative by Carlo and his team from Group One Nissan / Renault Stellenbosch, the event is played over ten months in better ball teams with the team's best 6 score aggregate determining the overall winner! Stephen Loubser and Hennie Terblanche won the 4th round with a score of 48 points and no less than five other teams finished on 47 points.

Group 1 Nissan Challenge 2017
4BBB Stableford - Stellenbosch Golf Club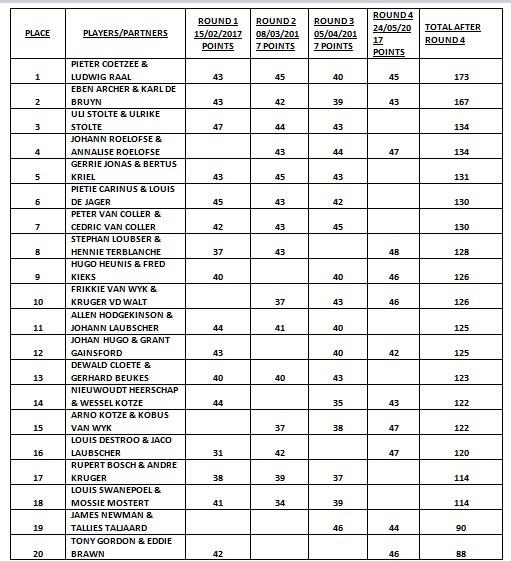 We have to thank Group One Nissan /Renault Stellenbosch for this wonderful sponsorship! Please support them like they support the club.

I must say looking at the current standings I think we are going to have a fantastic finish later in the year.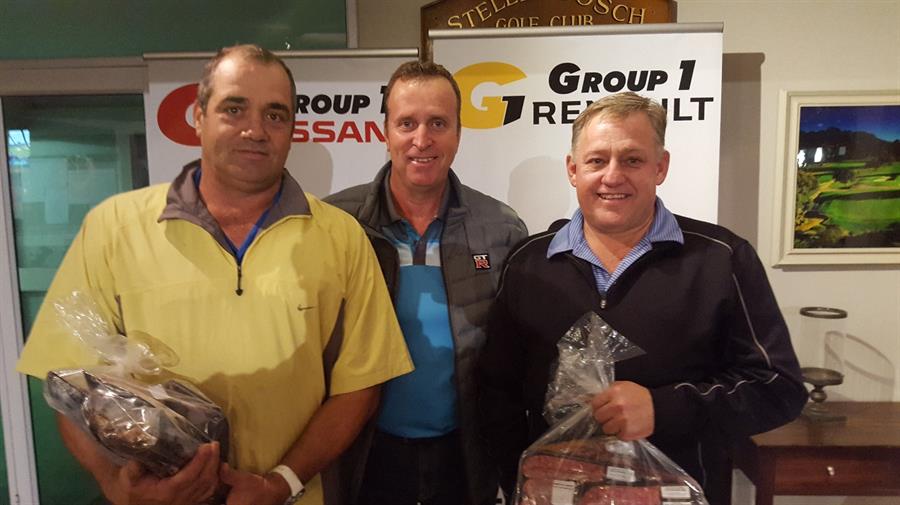 Carlo Wernich (middle) Dealer Principle with winners Stephen & Hennie


Stellenbosch Golf Club is introducing a brand new marshalling system called Tagmarshal. Calibration of the system is currently being done and I was pleasantly surprised of the outcome. In red the holes taking longer than the allocated time and green holes playing faster. Most interestingly was how fast people move through the halfway house...Some food for thought.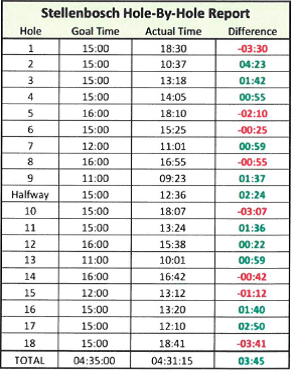 A lit bit more about TAGMARSHAL - the pace of play management and revenue-optimizing system used globally by golf courses, country clubs and resorts – has partnered with Golf Weather to integrate climate conditions into real-time and historical analysis.

Working with golf's most accurate forecast resource, Tagmarshal adds another informative data layer to their pace of play management software by framing player movement in the context of weather. A new module will allow course management to set round times and interval goals in line with expected conditions.

"Hours of sunlight, wind and rain all impact the flow of golfers, and now that information is reflected and enables more informed courses of action." says Bodo Sieber, Chief Executive Officer of Tagmarshal. "In our quest to deliver the most data-driven tool possible, it was essential that these contextual variables be factored into the equation."

Other benefits of the Golf Weather addition include: recommended geofences to protect sensitive areas in wet settings, refined golfer capacity reporting, adjusted player profiles and preemptive severe weather alerts. Nearly 40,000 global courses already have an hourly hyper-local detailed forecast live-updating on GolfWeather.com.

"We strive to deliver data that is accessible, precise and actionable," says Moshe Adir, CEO of Golf Weather. "Tagmarshal shares those values, as well as a mission to help players and courses improve every golf experience."

Utilized at 2017 U.S. Open host Erin Hills and Ryder Cup and PGA Championship hosts Whistling Straits, Valhalla and others, Tagmarshal's small data-transmitting tags track walking and cart rounds. Partner courses routinely improve their efficiencies, goal times, staffing and processes while adding capacity and generating revenue.

"Tagmarshal has already helped us optimize our efficiency during peak season," says Whistling Straits Head Golf Professional Mike O'Reilly, PGA. "Being able to compare pace-of-play statistics on days when weather is a factor will give us an even more in-depth perspective."

A recent USGA survey shows 74% of golfers believe pace is "critical" to their enjoyment of rounds. Fittingly, the Tagmarshal solution improves average round times, reduces slow play and enables courses to optimize on-course experiences and income opportunities. Superintendents use Tagmarshal pace data to better manage pin placements and hole set ups which lead to less golfer stress, better scores and repeat play.

Golf is in the right place – it's getting faster and the youth is thriving! Looking forward to many more wonderful years on the golf course.

All the best,Louis




FootJoy's HydroLite rain gear is here!






Do you have what every golfer should carry in his golf bag?
The HydroLite range of jackets and trousers, that are 100% waterproof, lightweight and comes with a 3-year warranty, are both must haves for the avid golfer who does not shy away from playing in the rainy and wet conditions so synonymous with the Western Cape winters. *Receive a free magnetic Titleist cap & marker combo, worth R 400, with the purchase of any HydroLite product. Visit us at SGC's pro shop and make your winter golf investment for the future now!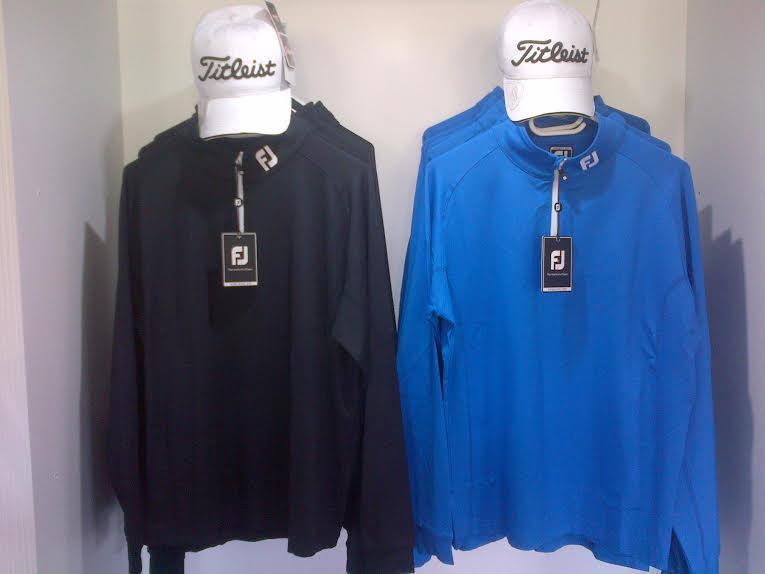 FJ HydroLite Rain Jackets - R 2699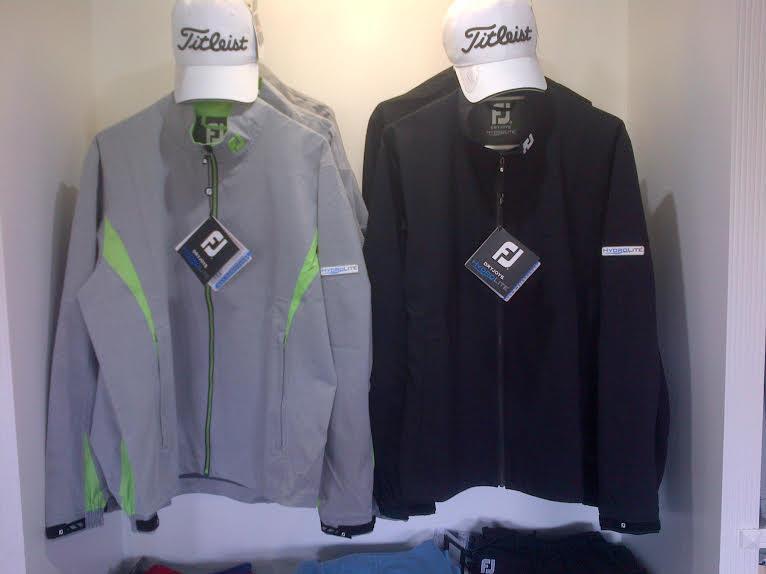 FJ Chill-Out Tops - R 1299





FJ Hydrolite Rain Trousers - R 1999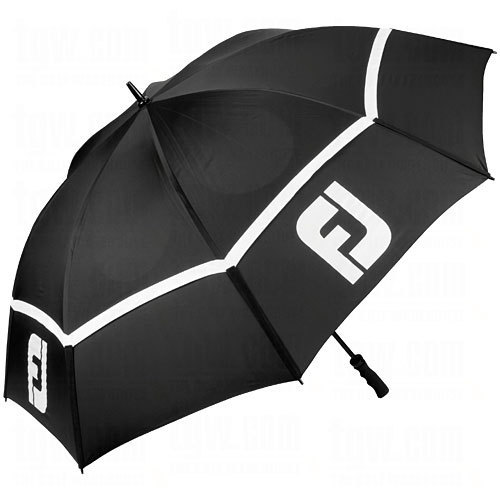 FJ Umbrella - R 700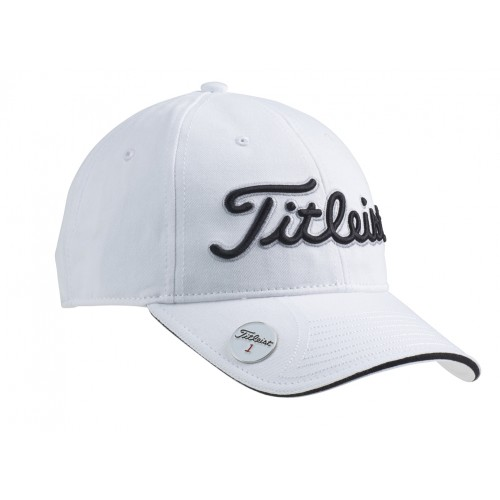 *Free Titleist cap with marker*

Shop Talk
Red hot 30% off special on all men's and ladies' polo shirts and shorts. Come on down to our pro shop and take advantage of some not to be missed bargains while stocks last...




Ladies' polo shirts - 30% off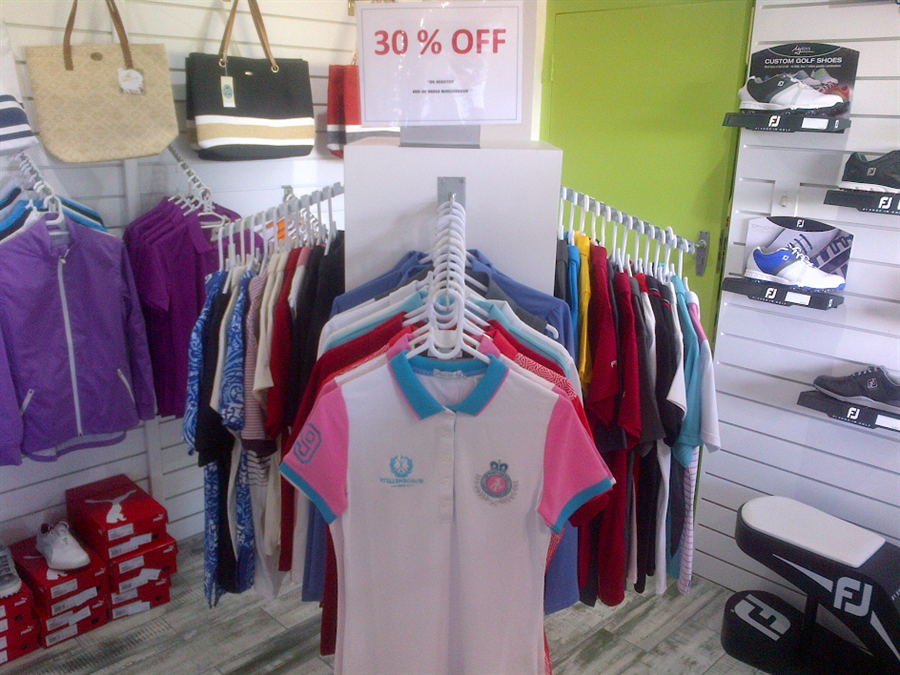 Men's polo shirts - 30% off

Funny for the week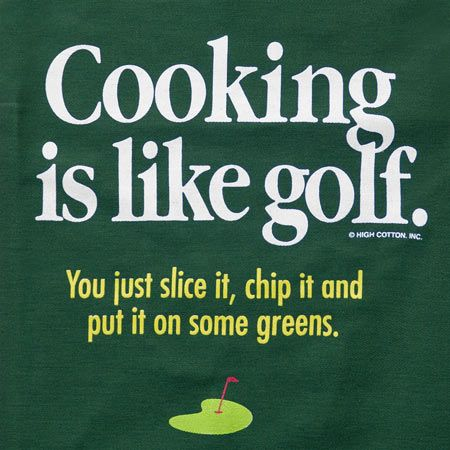 Keep it in the fairway until next week

Regards
Ernie
Team Stellenbosch Golf Club - "We'll make it happen!"





Dear Fellow Golfers,

Putting Champs photos and introducing fun monthly events
In my last section, my intention was to include some more photos from the inaugural Club Putting Championship, so here they are, please excuse the delay but they're worth it!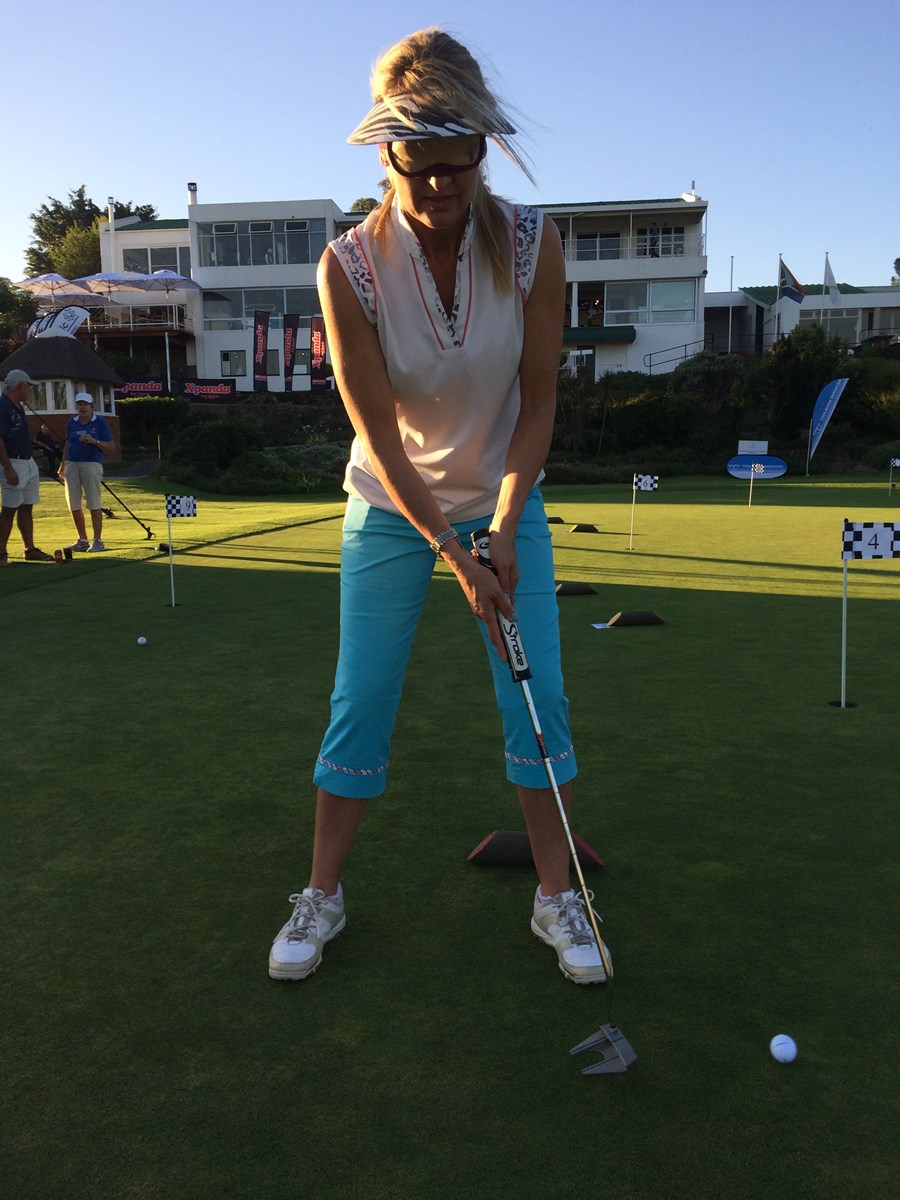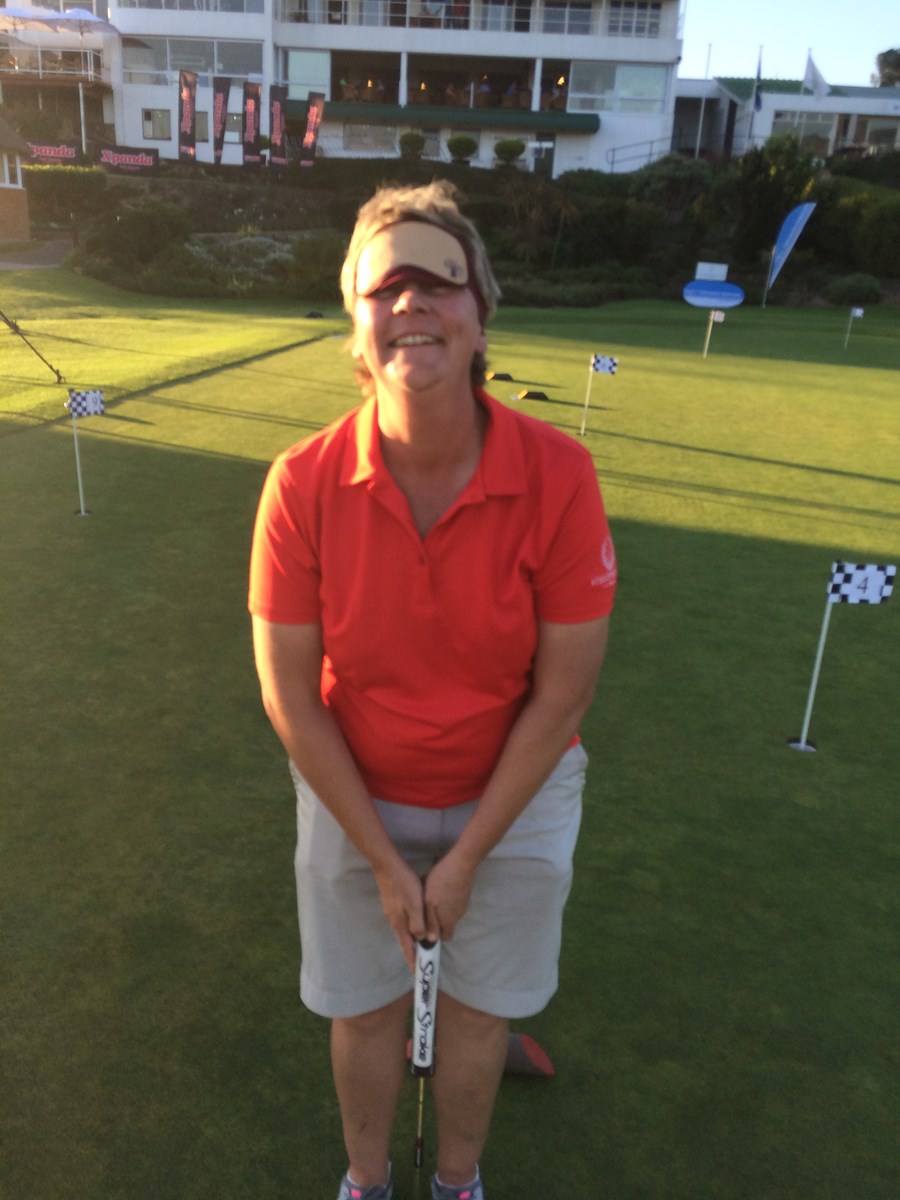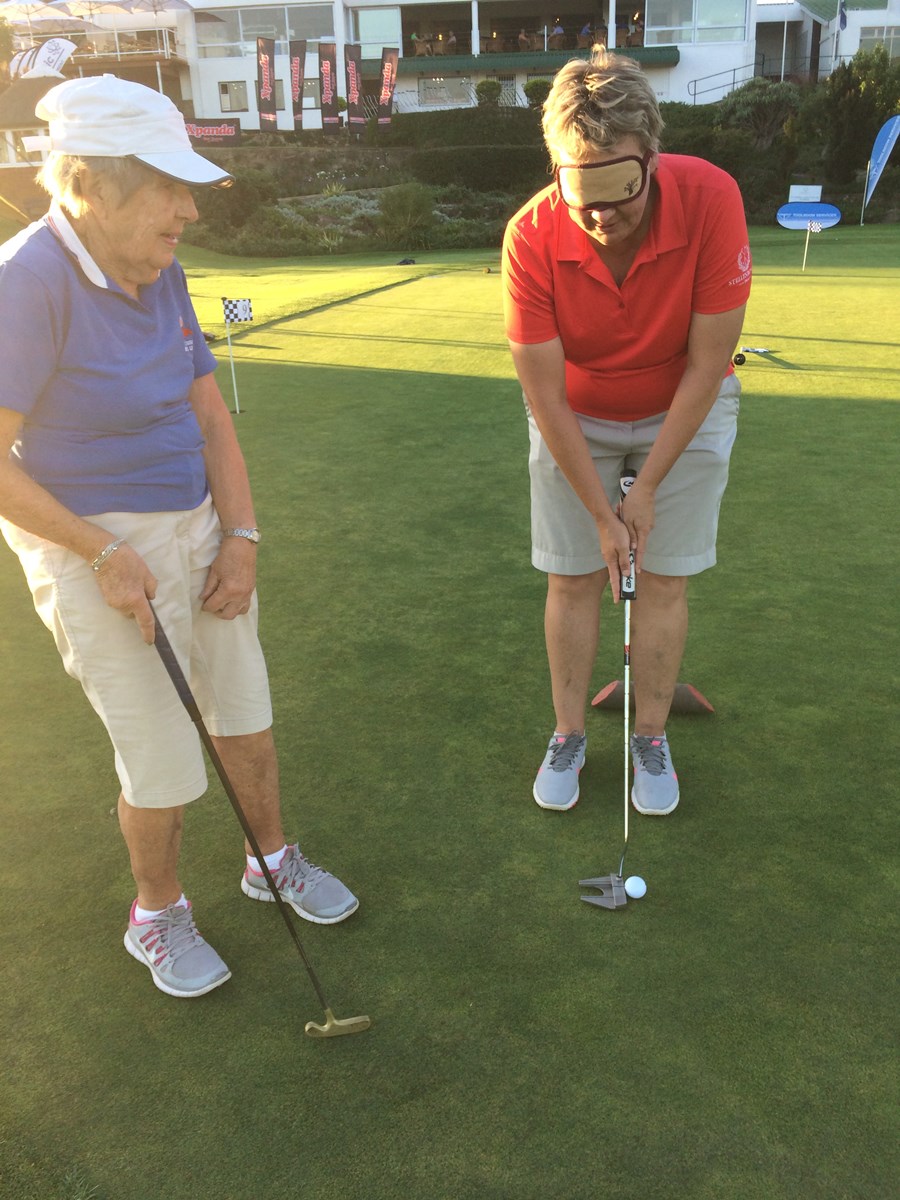 It was truly a fun event and this is what golf should ultimately be all about. This will be an annual event from now on and will always take place on the Thursday of our Club Championship week. Thank you once again to all the participants as well as to the sponsors. When you walk into the clubhouse you can view the beautful trophy sponsored by Kurth Geiger, hanging on the wall between the trophy cabinets, complete with the new champion's name, Johan van Aswegen, engraved on it.

Speaking of fun events, there are certain events which I would like to start offering on a monthly basis now and not only annually. An important one will be monthly junior competitions for all kids between the ages of 5 and 12, with seperate events for ages 13 - 18. These events will be alternated between a fun nine-hole competition on our already famous back nine junior course, and a Drive, Chip and Putt event based on the event which famously culminates at Augusta National before every Masters.

This is of course not to mention all the other events coming up which Louis listed in his section last week. On top of all of this, my themed months will still continue which includes the themed clinics, equipment demo days as well as certain themed events where possible. More on this follows below:

June will be the month of bunker play
There is always a cause for every fault, and with bunker shots it is certainly no different. The causes can be found in your setup 99% of the time.

If you are reading this and you know you are repeating a fault(s), and would like to find out how to start enjoying your bunker play much more, you should definitely attend one of the month's bunker clinics.

I am not giving away too many tips here as attending my clinics is much better than reading something and trying it without some assistance!







Events for June:

Bunker clinics:
Saturday 10 June, Thursday 15 June and Saturday 24 June, all starting at @ 11h00: Please note these are repeated clinics so you can choose to attend the one which suits you. Please enter here and name the date you would like to attend.

Callaway Golf wedges demo/fitting day: Wednesday 28 June 10h00 to 13h00.

The rate for the clinics will be R150 per person and the duration dependent on the number of participants.

Fun Junior Competition: Sunday 25 June. Starting time TBC. More on this event, as well as some more on SAkidsgolf will follow soon.

Our junior tees have been freshly re-marked on the back nine so no excuses for our young stars not to start practicing!! The junior scorecards are also still available in the proshop.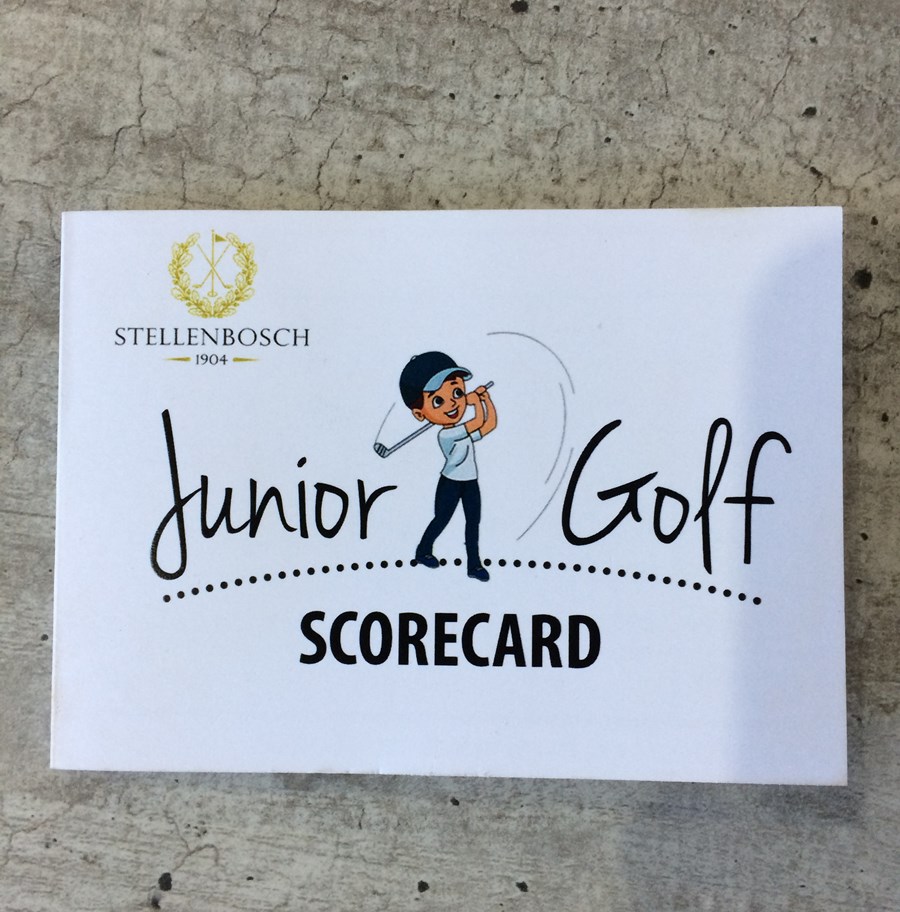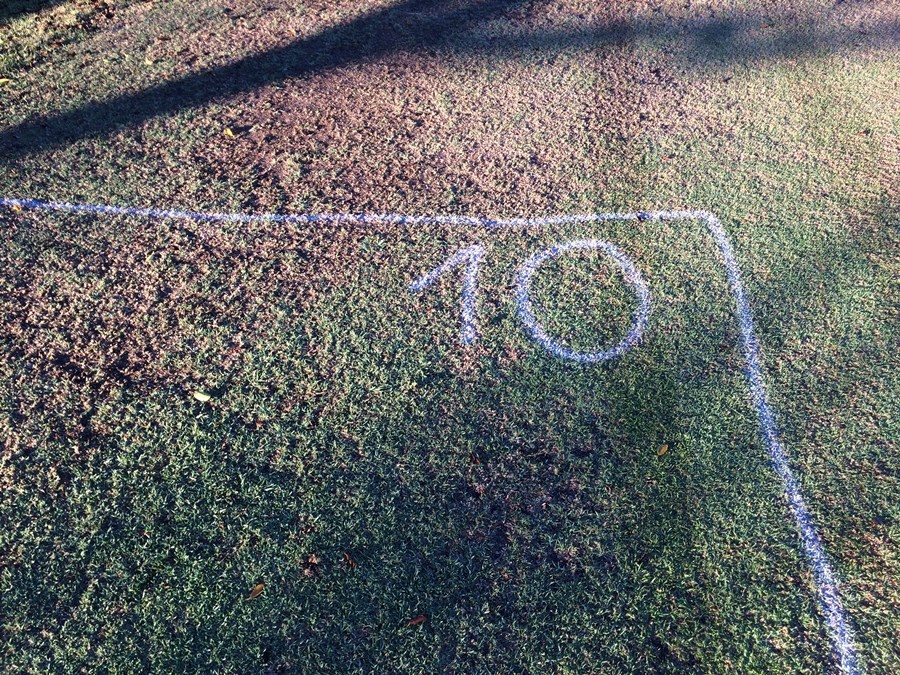 Range news
Finally, please note that as winter times keep creeping in, the last time to receive a bucket of balls for the range is now 17h00 and the last ball hit should be 17h30 in order to give the attendants enough time to collect the balls before dark. We will try to leave a few minutes grace for the last bucket of balls time, but please bear the "last ball hit" time in mind. Of course you are still welcome to make use of the chipping green beyond this time.

See you at the club!
Erich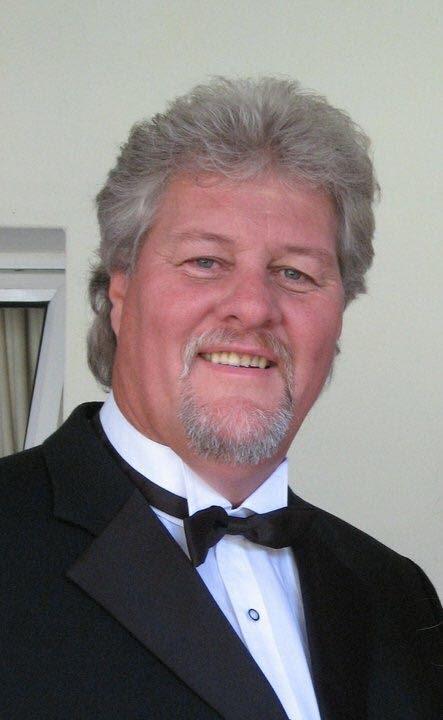 Koos Senekal het 'n groot rol gespeel in die lewe van talle jong gholfspelers in die Boland. As bestuurder van die Bolandse junior spanne het hy hulle geinspireer om altyd hul bes te doen en nooit op te gee nie. Hierdie ervaring met die juniors het vir Koos ook voorberei om vir sy seun JJ (vandag 'n suksesvolle beroepspeler op die Sonskynreeks) 'n goeie basis te gee as gholfspeler.

Hierso is my onderhoud met Senekal.

VRAAG: Sover my kennis strek was jy 'n kranige atleet op skool. Gee 'n bietjie besonderhede van jou sportprestasies op skool asook waar jy op skool was?

SENEKAL: Ek was in Hoër Volkskool in Potchefstroom gewees en het Wes-Transvaal kleure in rugby, krieket en atletiek verwerf. Het ook 3de gekom op SA's met hoogspring.

Kliek hier om die res van die onderhoud te lees.

Pages