You are here
Newsletter
Stellenbosch Club Championships
Thursday, March 4, 2021 - 16:26






Greetings...


Amazing to think we are in the 3rd month of 2021 already, with the first two just flying by and only 296 days to Xmas, now that's a bit of a scary thought!

The Stellenbosch Club Championships is around the corner, taking place from the 26th to the 28th of March and we are getting ready for a bigger and better championship than ever... It gives me great pleasure to announce our presenting sponsors Xpanda, Megamix, Pro Crane, Jetmaster and Castor & Ladder for the 2021 Club Championships. On Friday the 26th we will host the Junior Club Championships and Putting Championships. Also for the first time we are introducing a special corporate event to raise funds for league and the junior development program of Stellenbosch GC.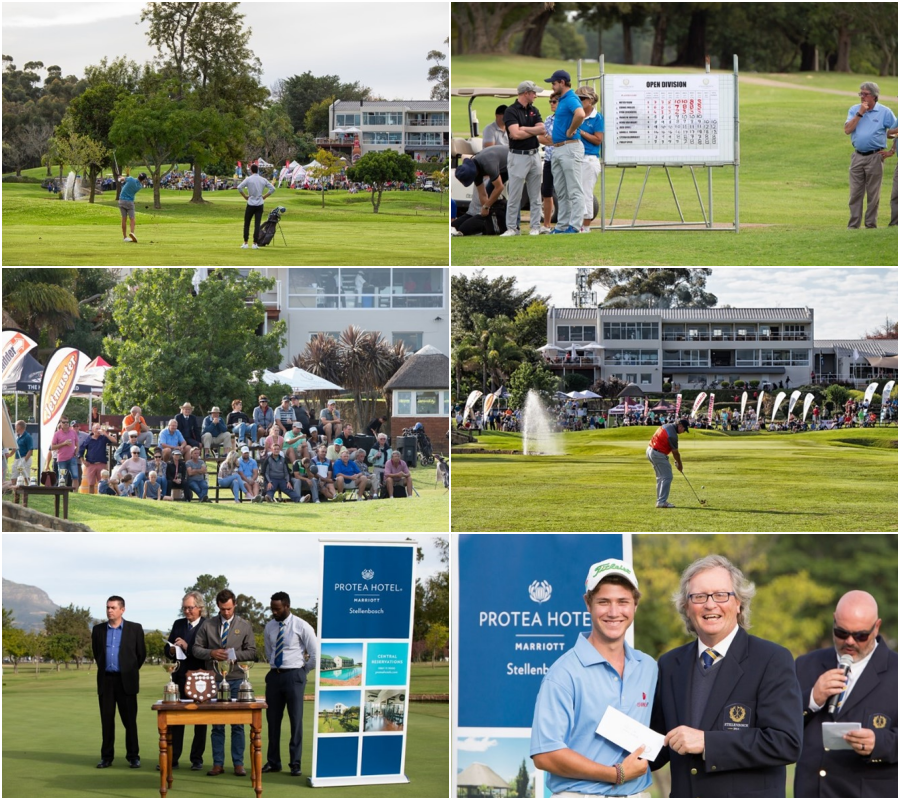 Little bit of memory lane...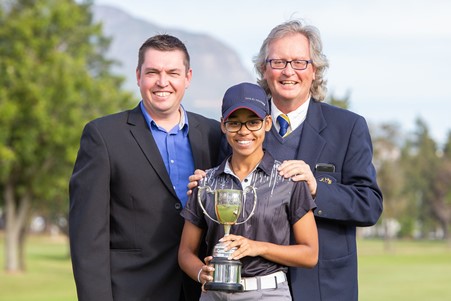 2019 Champion Lady Golfer of the year
at Stellenbosch GC


It's almost time for Knockouts!

Our annual Knockout Competition will be kicking off in April! Entries for the event have opened and players can put their names down on the lists in the pro shop for both the singles and doubles. There will be limited fields in both these competitions - 64 players for the Individual Knockout and 64 pairs for the Doubles Knockout. Numerous rounds will take place through the year with the winners being announced at our Captains Day in December.

We've got a jam-packed March ahead

Continuing with the good news, we are off to a flying start in March with no less than 3 sponsored days taking place:
10 March – Vriendskapsbeker (Woensdag-groep)
17 March – ABC Security
24 March – Warwick Wealth
26 – 28 March – Stellenbosch Club Championships
31 March – April Fools Cup

Need a gift for someone special?


Thank you for all the replies on my question last week on what shoe you would choose. In the meantime my personal pair arrived this week and I'm looking forward to dancing around the golf course with them. These shoes are called MyJoy (Icon Professional) and it's great fun to design them. If you ever wanted to get someone a very special gift let me know and I'll will assist with making the dream come true...#MyJoy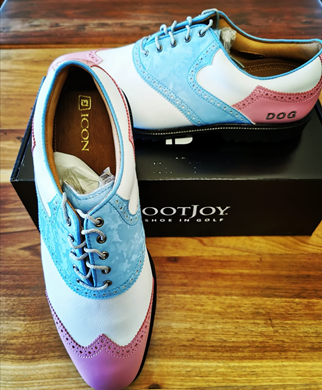 Golf cart talks

What do you need to do if you hit it a little too far left on the 18th hole at Stellenbosch Golf Club?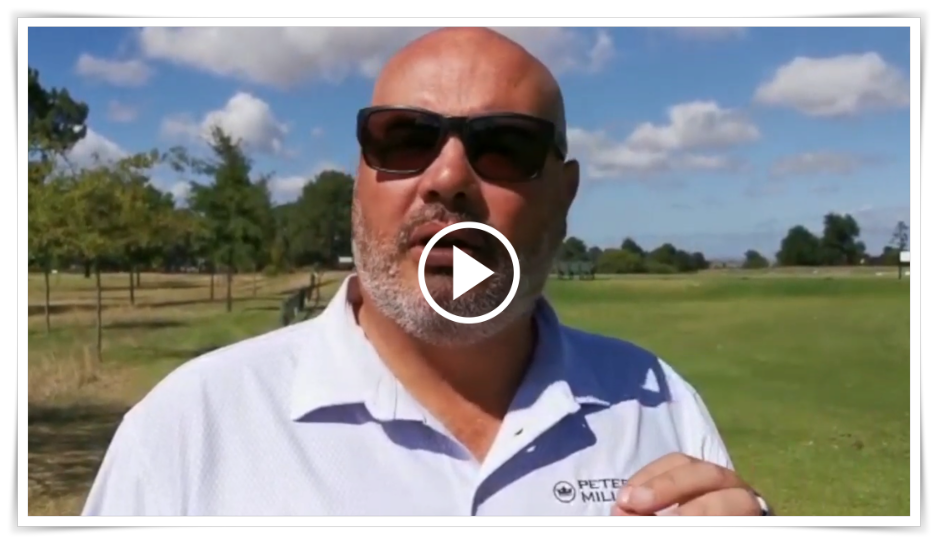 Please send me an email if I can assist on a rules question or if you would like to suggest a rule / situation to discuss in my next video.

How does playing St Francis Links with a couple friends sound?


With all the good news – let me assist with putting your next golf trip together – no reason to miss out in 2021 like you did in 2020! I know a guy who enjoys to live the dream, just like me! He can't wait to treat you for your next golf tour with one of his magical experiences.... Click here for myself and Jeff Clause to make your tour in 2021 one to remember forever #livingthedream #wedoitall #taylormade
View our golf package here.

Senior & Super Senior 2021 IPT's Team Announcement

I am proud to announce the players selected to represent the Boland Golf Union at the 2021 Senior & Super Senior IPTs that will take place from 19th April to 23rd April. The Senior team will compete in the A division played at Stellenbosch GC, while the Super Senior team will compete in the B division played at Erinvale GC. It's a big honour for Stellenbosch GC to be the host of the A Division and making it even better is that the side will be captained by Stellenbosch member Francois Hanekom, also making the side is Marius Lourens. Representing the Super Senior side at Erinvale GC is Dewald Botha and Peter van Coller. Congratulations to these 4 players we are looking forward to supporting you in the prestigious event in April!

The course will be closed for the week of the Interprovincial Tournament from the 19th to the 23rd of April, reciprocity will be arranged for the week with our neighbouring course and published in the up & coming DOG'S Tale.

I'm looking forward to doing my first prizegiving again from Wednesday evening with the country moving to Level 1... "Earnings" will be paid onto your member's card as we leave the era of vouchers and move into to 21st century. At the same time I would like to welcome Pink Valley as a new sponsor to the club on the 18th hole. #pinkvalley
Stay safe and keep smiling,
Louis




Pages