You are here
Newsletter
Hello Stellenbosch GC
Thursday, November 29, 2018 - 14:54





Hello Stellenbosch GC!

In 26 days from today we will be celebrating Christmas. 26 days. What an amazing, wonderful year with so many highs, great memories and of course a little bit of sad – but that is the definition of life! Although it is still busy, busy, busy, busy at the club and we are loving every minute of it, I hope everyone is gearing down a little and getting ready for the upcoming holiday!

Nissan Group 1 Challenge

It's still tight at the top as we head into the final round on 12 December! What a great day we had last week Wednesday with 128 players in the field. Wasn't it special to welcome David Frost at prize giving? He joined us for a round of golf with his brother Michael - both of them spent many hours at Stellenbosch GC while growing up. Congratulations to Wilbar Roberts and Roedolf van Graan who was crowed the Champions on 45 points in the penultimate round of the year!

Leading going into the final round, but not by far…Gerrie Jonas & Johan Hugo!

Gerrie Jonas & Pierre De Villiers – 271
Johan Hugo & Mossie Mostert – 268
Ben Grin & Piet Slabber – 264
Johan van Rooyen & Niewoudt Heerschap – 263
Pieter Coetzee & Johan Bredell - 262
Carel Nel & Fred Kieks – 261
Christiaan Laubscher & Tiaan van der Merwe - 261







The final Beyerskloof Golf Day

We had a very special ending to the last of our annual 4th Beyerskloof Golf Day, when Chris van der Merwe handed over a check of R20 000 to Beyers Truter for the Beyers Truter Faith Fund on behalf of Stellenbosch GC. It was all smiles after golf with all the golfers enjoying some top wines! Also joining us for the day and evening celebrations were Tiaan Strauss and Frans Malherbe. It was great to sit and chat with these two – a few even wanted to scrum, and yes, as you can imagine it did not end well for some people. All and all another one to remember – well played Christo Gerber & Andre Franzen, as well as Frikkie Doman & Frans Malherbe on 93 points.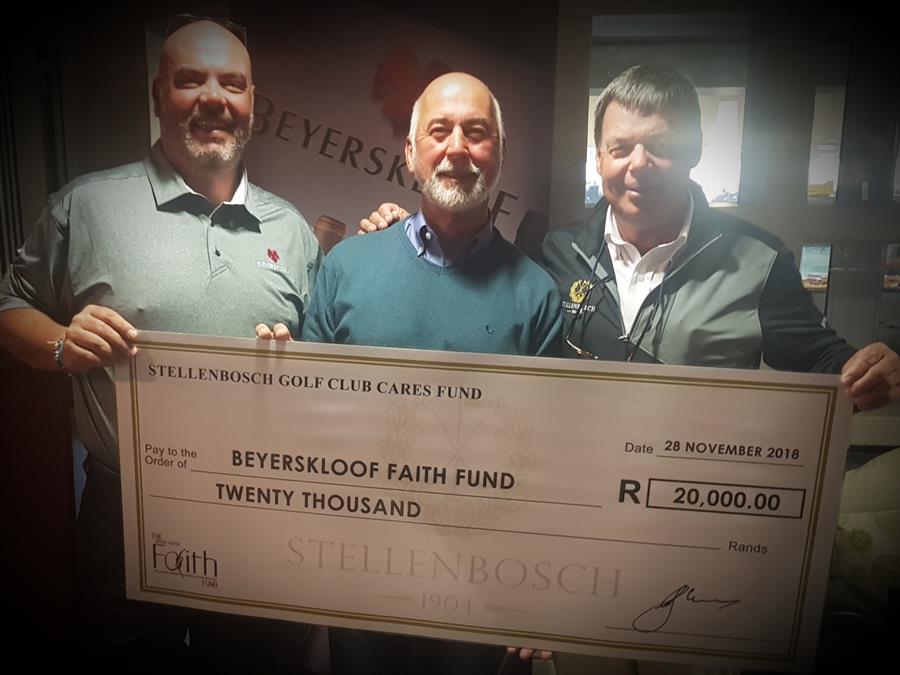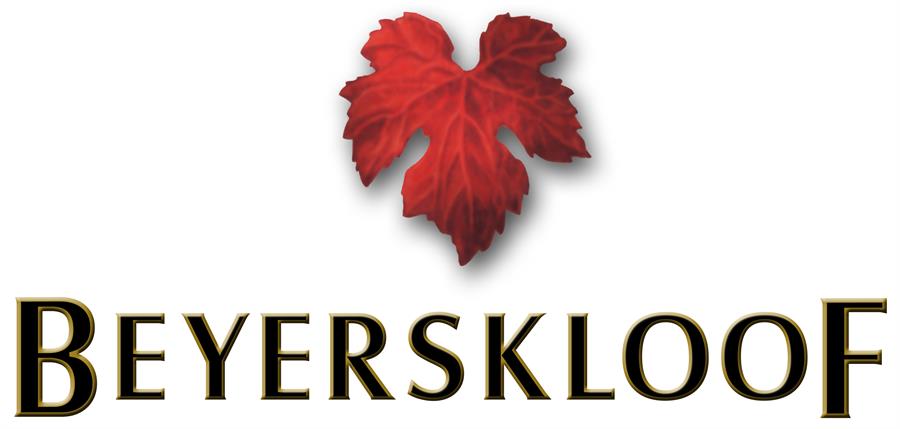 Captain's Day

As mentioned last week, Investec will once again be the presenting sponsor of the Captain's day in 2018, with the golf being followed by dinner & prize giving. Please make sure you don't miss out on this day. I just had a look and there are only a few spots left. Competition Fees for the day will be R130 and will include dinner with a lovely Christmas theme for 2018. We will also be handing over a check to CANSA in our Birdies for Breast Cancer drive. Come and celebrate the end of 2018 with us!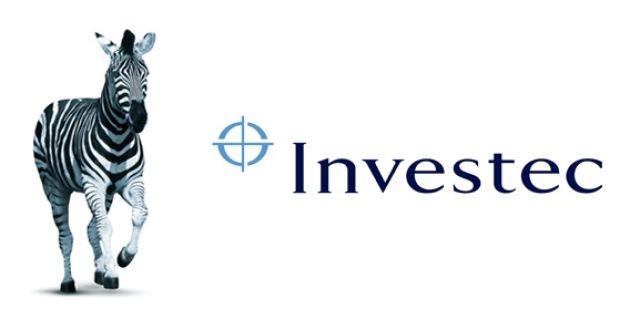 The real match...

Some might have seen or heard about the BIG Match that took place over the weekend. The Captain and a few of his men took on the Vice-Captain and a few of his men. The game was played in great spirits and as always, the best part of the day was after the round. Listening to all those "what could have" and "what should have" happened stories…

The score was 8 vs 4 and having a chat to Chris on Monday morning I made the mistake by saying "Oh that was nice and tight" - his reaction was "Tight? It was a land slide victory!" In the end I can congratulate Peter Hill, our Club Captain and his men, for their "land slide" victory in 2018!

I just love golf – it's camaraderie and the friendship – it's special!

A full field!

For me there is no better way to end your weekend than to peg-it-up in the Mix Pairs Competition in November, proudly sponsored by Simonsig. Francois joined us on Sunday, playing with the Ladies Captain and Ladies Vice-Captain. Winning the Alliance were the young guns of Jennifer Rupert, Deon Burton, Irene Potgieter and Gerhard Rupert making 86 points. Beating an older version of the same family of Jeanette Rupert, Nuts Rupert, Danie Brink and Louis Brink - it's the month of the youngsters. Summer time is here and this was by far one of the bigger fields with more than a 100 golfers coming out to enjoy themselves.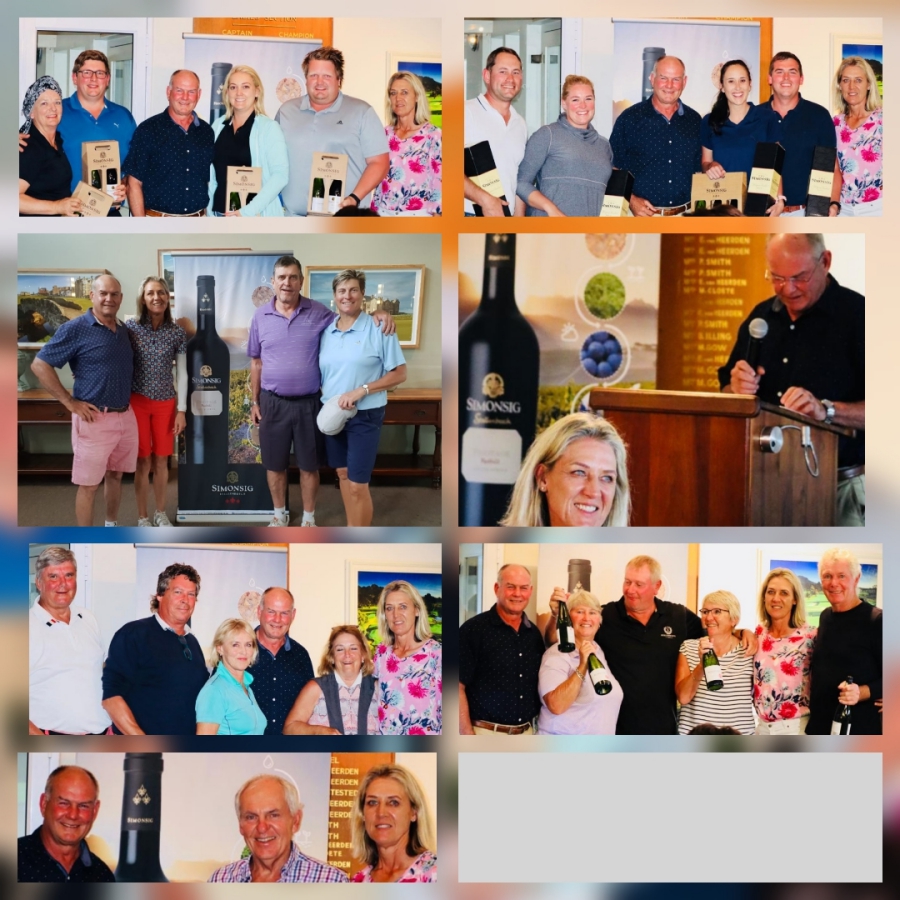 And now for the ladies...

It was a week of battles between Captains and Vice Captains it seems as the ladies played their annual match on Tuesday. Dressed in blue and red the ladies gave it horns and it was the final two matches that determined the final result! The Captain slipped in with a two-point victory (10 vs 8). The Captain's ladies won in both the final match. As always the matches were played in great spirit (like only the ladies can) and the evening enjoyed by all! Tannie Engela had a greaaaaaaaat round shooting 99 Gross (that's a 68 Net) and making the only Two Club of the day pocketing three hundred bucks – great golf Tannie Engela!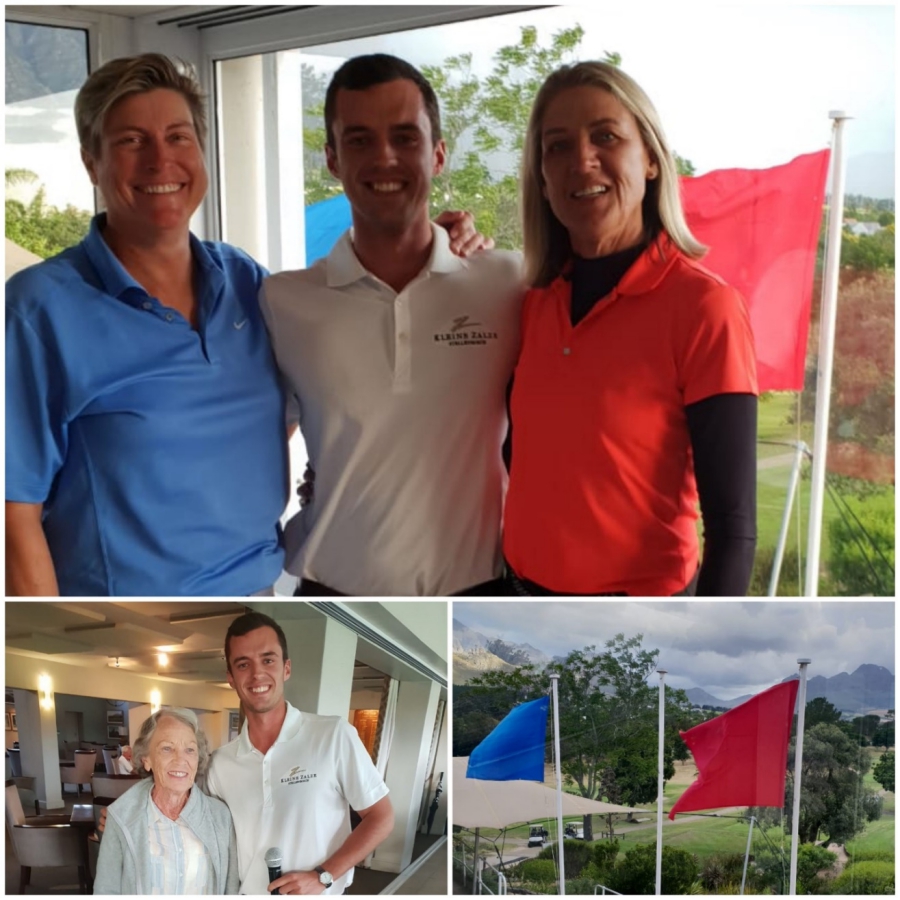 What's happening on tour?

Justin had a good finish in the Honma Hong Kong Open finishing in 14th position and even better news he has moved into 3rd position on the Asian Tour Order of Merit - well done boytjie! Next he will be joining fellow Stellenbosch GC members JJ Senekal and Oliver Bekker in Mauritius for the 2018 AfrAsia Mauritius Open, before they all return to play in the SA Open at Randpark from 6 – 9 December. All the best boys and keep flying the Stellenbosch GC flag at the top of the leaderboard.

And to finish off...

Best of golfing luck to all the players in our annual Parent & Child Golf Tournament on Saturday morning! The range has been busy as young and old are getting their aim in for the weekend.

Keep living the dream!
Louis




Pages