You are here
Newsletter
Welcome back!
Friday, January 31, 2020 - 16:32





Good Afternoon Y'all,

Friday is my second favorite word … it's the end of the week and how good is the weather forecast for golf this weekend. More about the future later, first let's look back at a number of special competitions that took place earlier this month.

King of the Tips

Once a year we all tee it up right from the back in the annual King of the Tips Competition. This year was no different, but what keeps surprising me is the quality of scores on the day. If you scored 39 points from the yellow tees, you would have been in 8th place. Returning to golf after a rather long lay-off, Leon De Wit, our Club President, shot a one over par 73 from a 9 handicap (yellow tees), scoring an unbeatable 44 points.

The next round will be taking place on the 21st of October 2020, to determine the King of the Skirts (red tees), winner and the overall champion for the year. I just love this competition!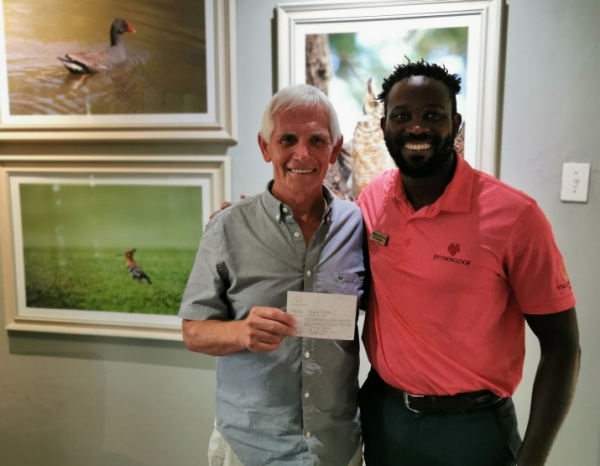 Leon De Wit was crowned the champion

Danie Schoeman Cup 2020

Nothing beats tradition and being part of such an old club, it's something I truly love. On Saturday 18 January, the annual Danie Schoeman Cup was played. The first Alliance Competition of the new year, as we welcome everyone back after the festive holidays. Winning this age-old cup was the 4-ball of Cas Potgieter, Tallies Taljaard, Eon Venter and Johan Kotze scoring 93 Stableford Points on the day. Well played, gentleman!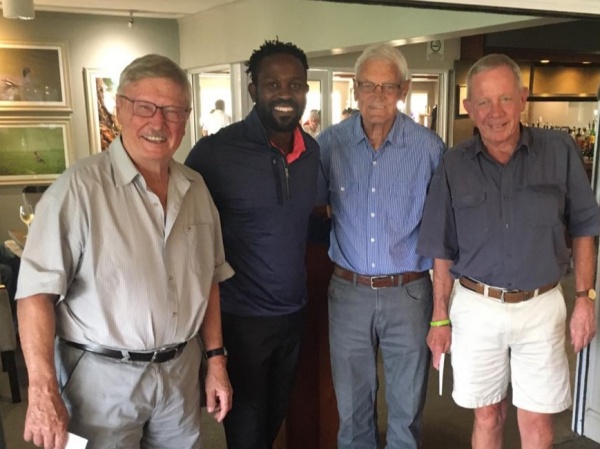 Cas Potgieter with the rest of his winning team, Tallies & Eon

Marnham Cup 2020

Continuing with tradition, the Marnham Cup was played on Saturday 25 January 2020. It was played for the first time in 1911, 109 years ago. Looking at the trophy with the many winners through the years, it's difficult not to get a nostalgic feeling. Our champion for this year was none other than Ciska Serfontein, who made 41 Individual Stableford points. Congratulations Ciska, very special to add your name to this trophy.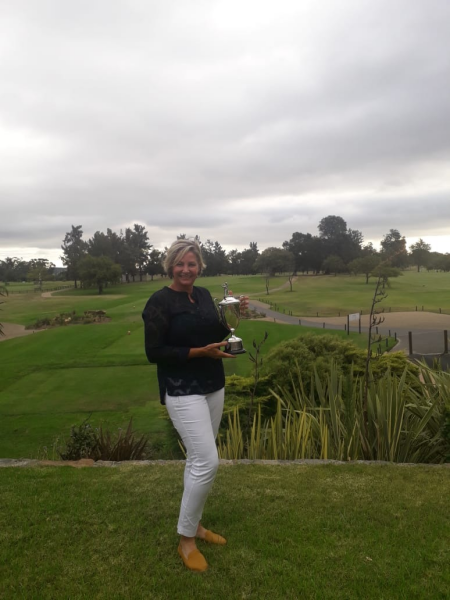 Ciska Serfontein, our Marnham Cup Champion

First Mix of the Year

January to us means go, go, go … with 5812 rounds already played by the 30th of this month and being closed for two days during this period, it's been a busy time at the club. On Sunday, we hosted 111 golfers in our first Mix Competition of the year, presented by The Pro Shop. Winning the first one, was the 4-ball of Karen Maritz, Naomi Neethling, Steve Steyn and Le Roux Vlok with 88 Stableford points.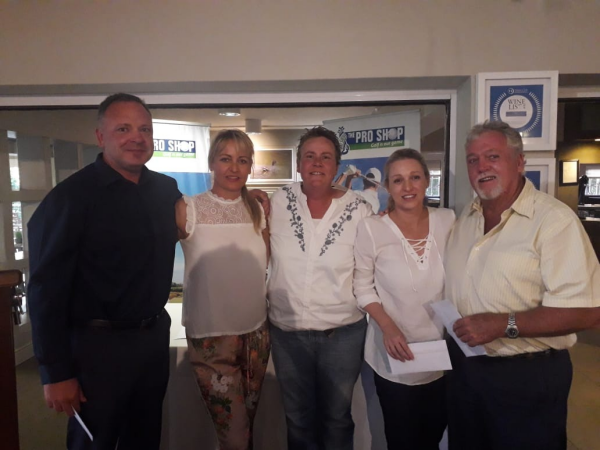 Steve & Karen with sponsor Melanie, followed by Naomi and Le Roux – our winners!

PGA Show 2020

On the same Sunday we hosted the Mix Competition, I handed over the trophy to the 2020 PGA Champion, Darren Fichardt, at the Eye of Africa GC. Darren birdied the 3rd playoff hole. From there, I was off to the airport to board a plane to Atlanta with my destination being Orlando to attend the PGA Show.

This year marked the 67th annual PGA Show in the Sunshine State and it has set up shop in Orlando since 1985. The reasons for the "major of golf business" to stay put are plentiful: the Orlando County Convention Center provides 1 million square feet of meeting, floor and special event space and also hosts the National Golf Course Owners Association and the Racquet & Paddle Sports Show. Orange County National Golf Club is ideal for handling more than 7,000 participants at the PGA Demo Day with more than 200 hitting bays. The warm climate, direct flights, nearby attractions and ability to store exhibit booths also make Orlando a perfect fit.

The PGA Merchandise Show, which began in the trunks of cars at a winter golf tournament in 1954, has grown into the world's largest annual gathering of the golf industry and is organized in partnership by PGA Golf Exhibitions and the PGA of America.

40,000 Participants attend the three-day affair in January to discover the newest trends and technology from some 1,000 exhibiting golf companies and brands.

I attended the show on behalf of the PGA of South Africa, so sadly I did not have too much time to walk around as in the past. However, the positive atmosphere was everywhere, and it is hard to believe that golf is still "struggling". Without divulging too much, I can say there are some interesting times lying ahead for golf. That being said, it is rather hard for me to except some of the suggested changes (so called evolution,) as I am a big traditionalist and enjoy the rich history of golf …

The suggested stroke changes have been put on hold for a while at Stellenbosch GC. The SGC course committee are in the process of preparing a document with a number of suggested changes, especially for our par 5's, to fall more in line with the suggested stroking recommendations. Please note that the stroke changes are only a recommendation for now.

As always, I ended my trip with a couple of rounds on some of the best course in the USA.

My first round was at Mystic Dunes. The golf club is renowned as one of the most unique courses in all of Florida, designed by Champions Tour Player and NBC golf analyst Gary Koch and rated a 4 1/2 Star course by Golf Digest magazine. With 80-foot elevation changes, rolling sand dunes, mature oaks and large wetland areas, the par 72 course offers two distinctly different nines. The "low country" style back nine is reminiscent of classic Carolina courses, meandering through native wetlands and marsh areas, bordering oak and cypress forests. The front nine features the characteristics of a British Isles links course, with extensive perimeter mounding and pot bunkers, and lush, rolling fairways.

The course also includes several signature holes, 36 bunkers, two holes with surrounding water and two holes as designated island holes.

Before your round, take advantage of the 60,000 sq. ft. practice facility including a driving range, chipping and putting greens and practice bunkers and be sure to check out the extensive Pro Shop, where you'll find the latest in golf fashion and equipment for both men and women.

From there, to one of the best courses I have every played and always look forward to playing, Trump International in West Palm, once again hosted by friend David Frost. Do yourself a favor and go have a look here.

Sunday, we played at Bocca West CC, an epitome of America, bigger and better! Rated the number one private residential country club in the US.

Recognized as one of the largest private equity owned clubs in the United States, Boca West Country Club spans 1,400 acres of lush tropical landscaping and offers magnificent residences, including townhomes, patio homes, villas, garden apartments and single-family homes.

Live the Life You Love. Love the Life You Live.

For the more than 6,000 residents, including nearly 3,500 families – there are distinctive home styles to suit an array of design, architecture and personal preferences. There are 55 unique residential villages, bordered by waterways and four celebrated championship golf courses by famed golf legends and course architects Pete Dye, Jim Fazio and Arnold Palmer.

Boca West also offers an outstanding tennis facility of 30 Har-Tru Hydro Tennis Courts, a U.S. Open Cushion Court with eight Pickleball Courts and Tennis Center. In addition to great golf and tennis, members benefit from our spectacular club facilities that include a world-class European-styled Apa, a Fitness and Aquatics Center, along with marvelous restaurants offering everything from casual to gourmet fare. Take a look here.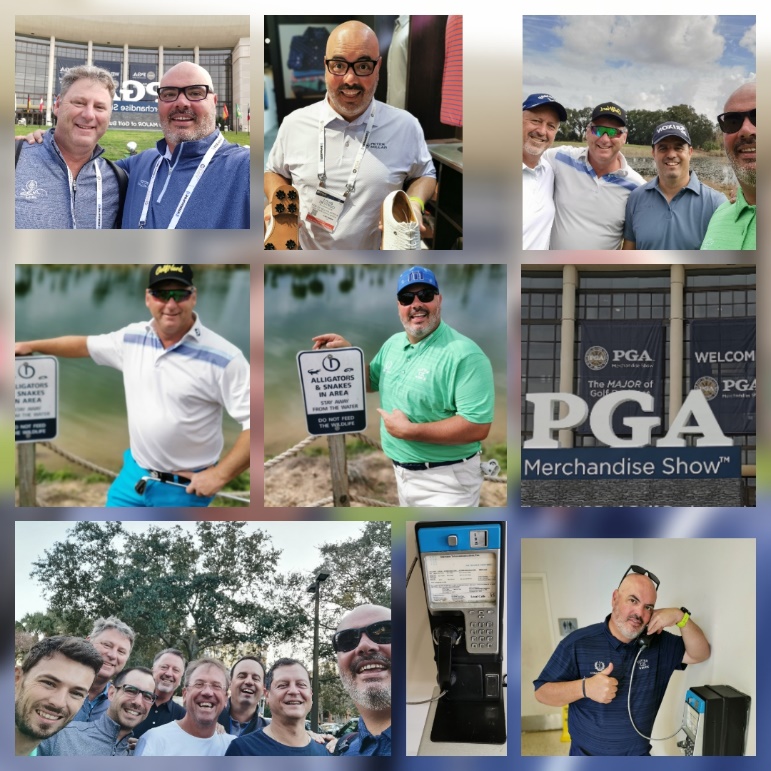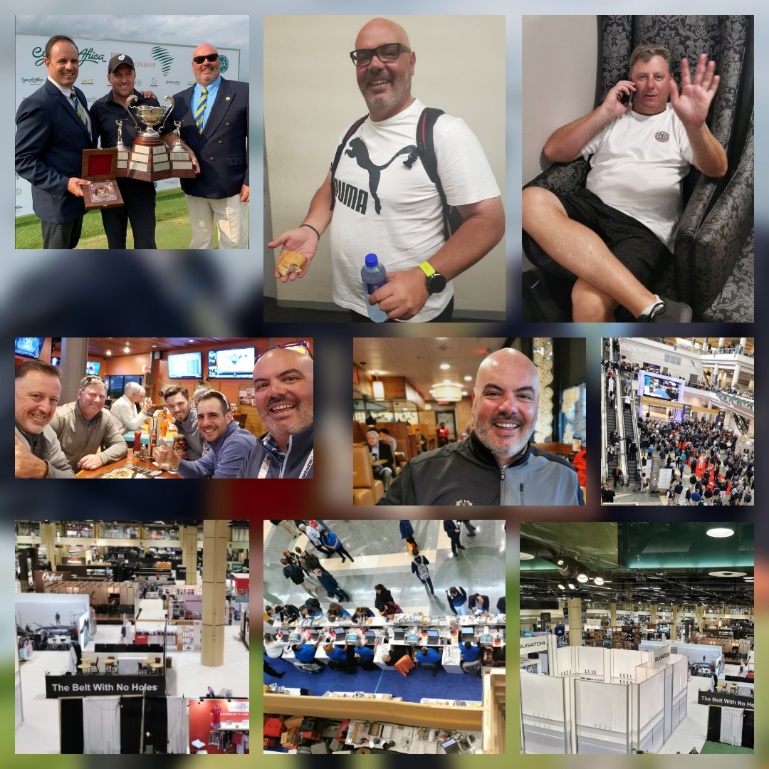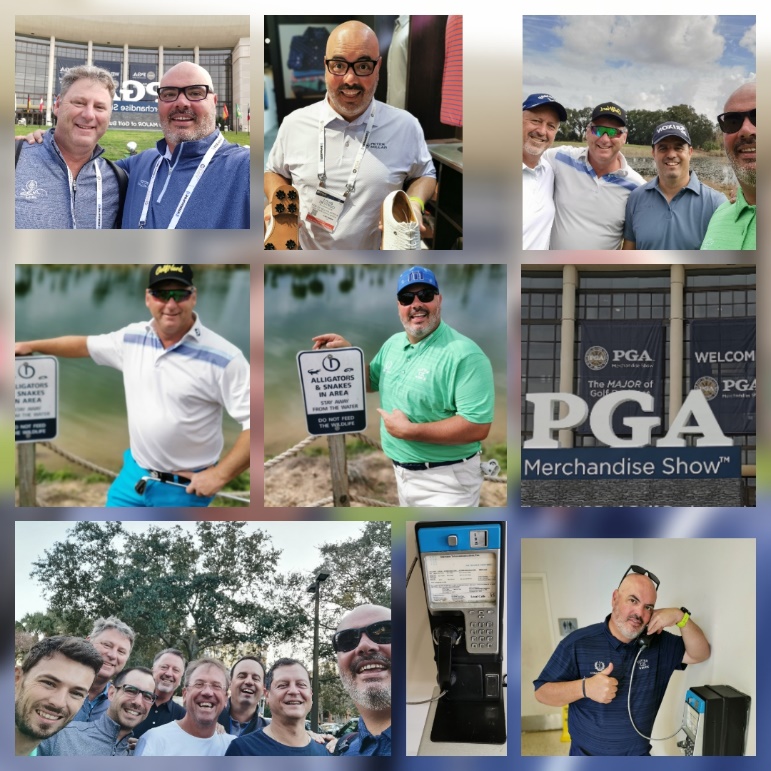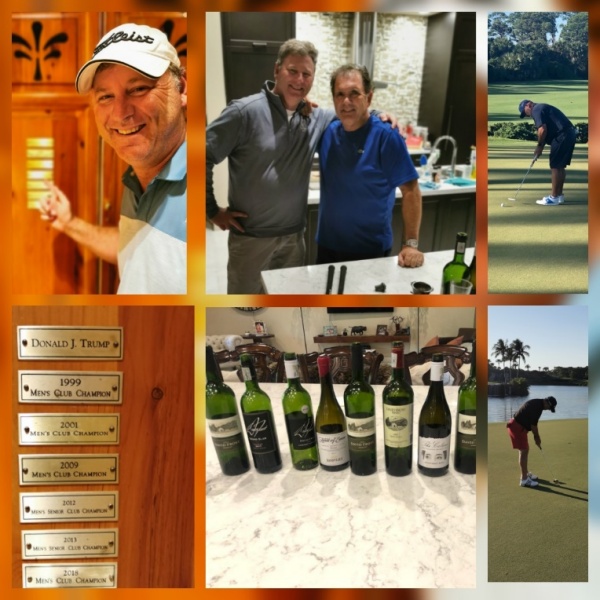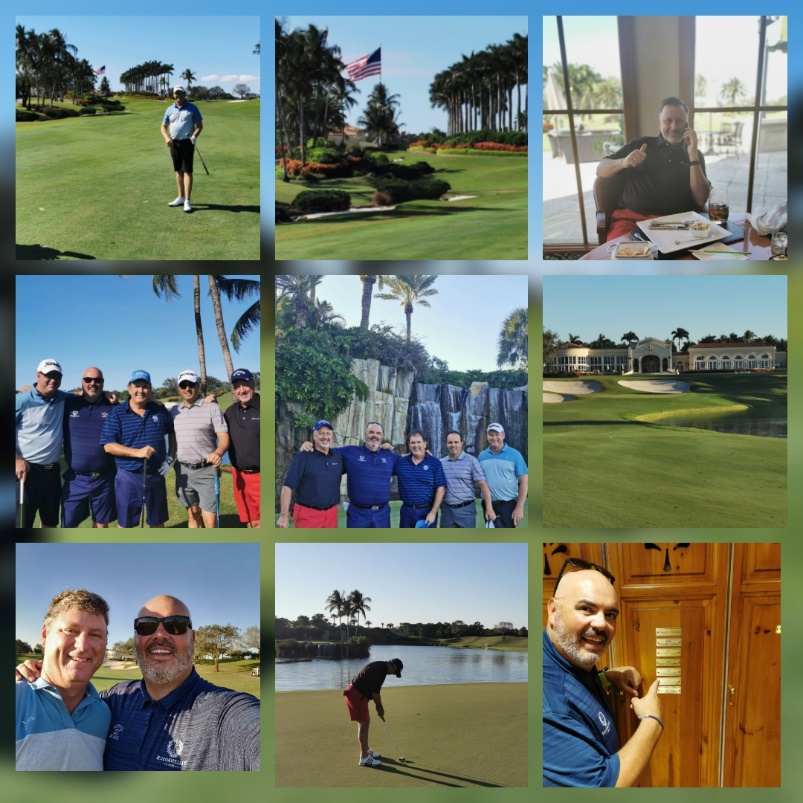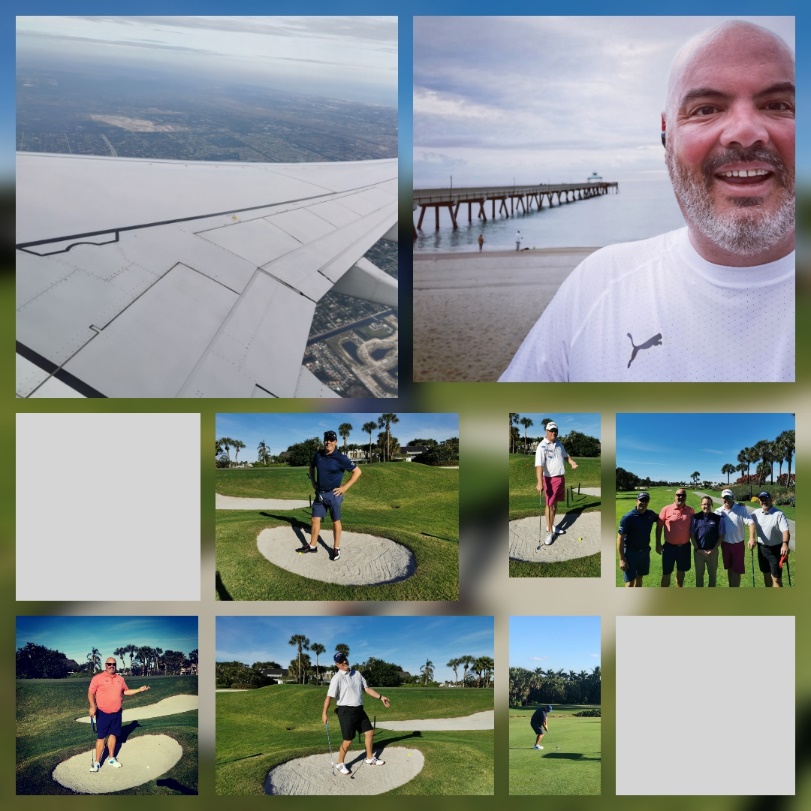 Now you tell me how can you not be excited about the future of golf ... golf as everything else in life will always have its challenges, but it's what we make of the challenges. What makes life interesting is the challenges we face – Paulo Coelho

Welcome back ya'll, may 2020 be perfect vision and plenty of birdies!

All the best,
Louis




Pages