You are here
Newsletter
Food, fun and live music - What more could you ask for?
Friday, August 4, 2017 - 08:18



Greetings from Stellenbosch Golf Club Friday, 04 August 2017







Fantastic way to end your week,

You missed out if you did not join us for some live music and fun last Friday evening at Stellenbosch GC. We hosted the band Watershed for the first time. The two things in life bringing people together in my opinion are sports, like golf, we all love and the other being music. That defining moment in a movie or on television always goes along with a very special song! Numerous members and guests have asked when the next one will be, but all I can say for now is that there will definitely be a next one! Organising a golf event is still slightly easier for me than organising a rock band's concert, but I am working on a few new surprises!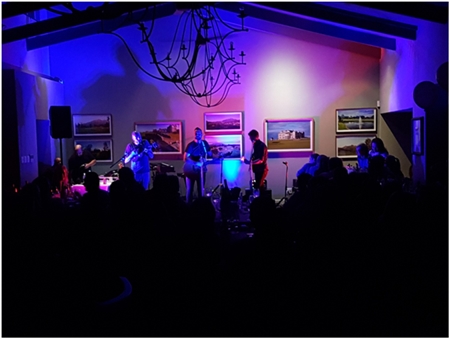 Watershed LIVE at Stellenbosch GC Friday evening!




Smiles all around :)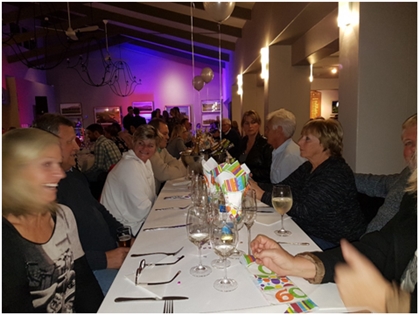 Food, Fun and Live Music - what more can you ask for?


Everyone is a Winner!
On Sunday we welcomed SA Kids to Stellenbosch GC. It was great to have the future of the game enjoying our golf course with different age groups playing a shortened course in their respective age groups. The winner on the day was our pizza oven! One can't blame them because what youngster would say no to our delectable pizza's after a day on the golf course. The best part of SA Kids Golf is that everyone is a winner with medals and trophies for everyone!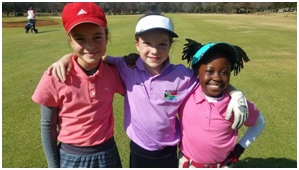 Our future girls smiling and ready!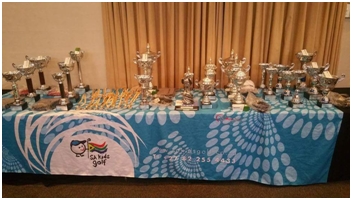 Prizes for every one = golf is the winner!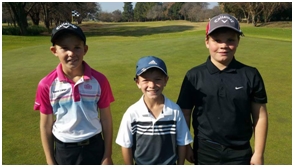 Our Future boys ready for action!


And so another financial year comes to an end…
I can say it was one for the record books and one to remember, we did 51'478(18 holes) rounds during our 2016 / 2017 financial year.

One very interesting fact I would like to share is from our Food and Beverage Department. Not once, but twice did they have a more successful month than the golf course by having a higher turnover during those months than our green fee income. It is easy to see in retrospect just what a big success the new lounge, deck and menu has been over the last two years. Chris will be in touch shortly with a more in-depth report and feedback once all the numbers have been finalized.
Please see below the results from the survey we ran last week with some very interesting results. Thank you to all the members who participated and it was very interesting to see what your most important factors are for a successful day at the golf course!

Having fun with my 4ball = 46.9%
Pace of play = 15.6%
Condition of the course = 15.6%
Hit more good shot than usual = 12.5%
Playing a low score = 6.3%
Quality of course setup = 3.1%


That means that 69% is all performance or fun related and rest are golf course quality and pace of play. Amazing to see not one response about the shop, dressing rooms or the 19th hole and yet that is where most of the spending gets done. I did however note earlier that we can see the 19th hole is enjoyed by all just by looking at how well it is doing at the affordable prices we offer.

To many more great rounds at Stellenbosch GC!

Have a great weekend,
Your DOG - Louis



Pages