You are here
Newsletter
Results are showing from our upgraded driving range
Friday, September 8, 2017 - 14:55



Greetings from Stellenbosch Golf Club Friday, 08 September 2017






Greetings Members and Friends,

It was not only my birthday we celebrated at the beginning of spring, but also a very, very special lady of Stellenbosch GC. Tannie Babsie van Heerden turned 101 on Monday – Let's all say happy birthday to this special lady and birthday - WOW! She still resides on Akkerdraai where some of the lady members of Stellenbosch GC went to visit her.

This lady could really play, her lowest handicap being a 3, and she had two holes-in-ones! The first she made on the 3rd hole at Hermanus GC and the second on the 15th at the age of 80 years young!

(So Schalk Burger and all of you that have not had one, you are never too old to get that elusive shot) Tannie Babsie also served as ladies captain during her tenure at Stellenbosch GC.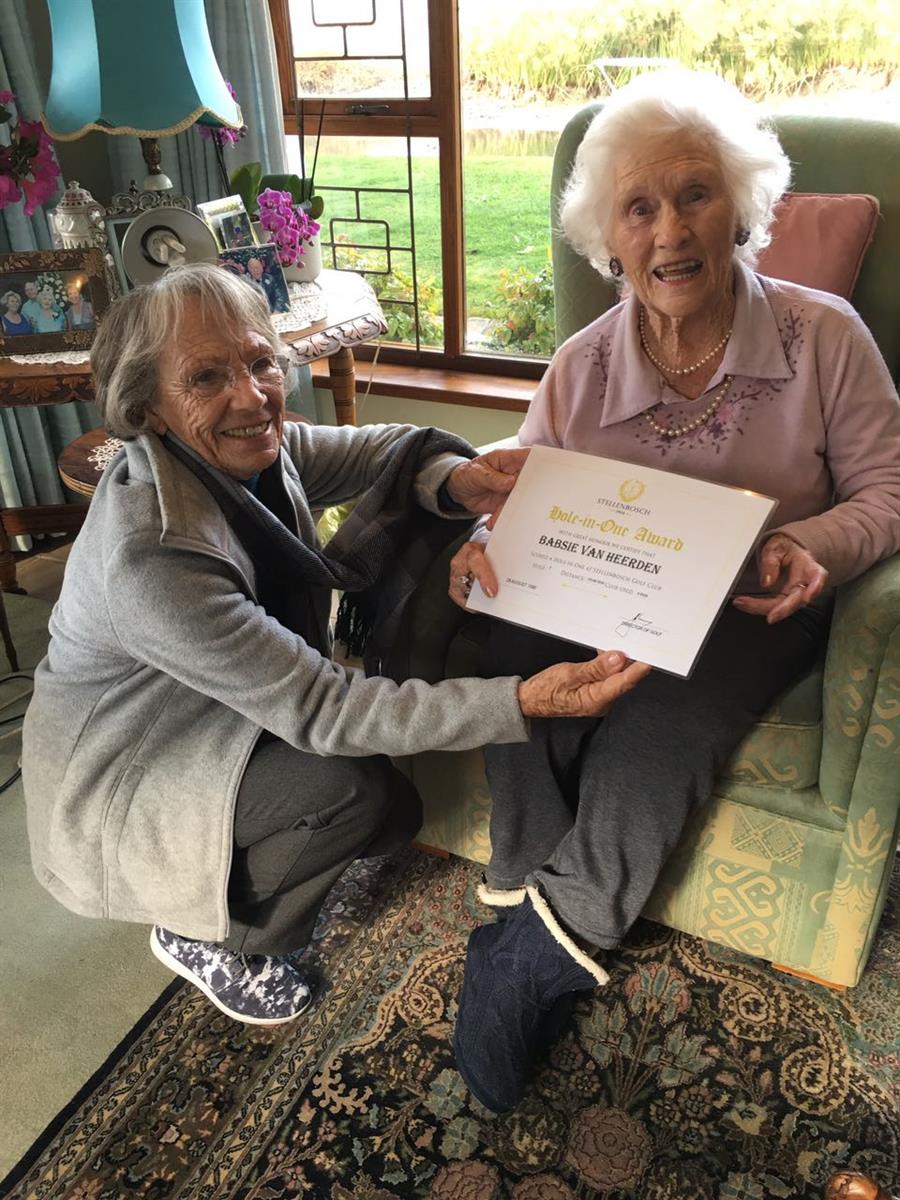 Tannie Engela & Tannie Babs
(two very special ladies of Stellenbosch GC)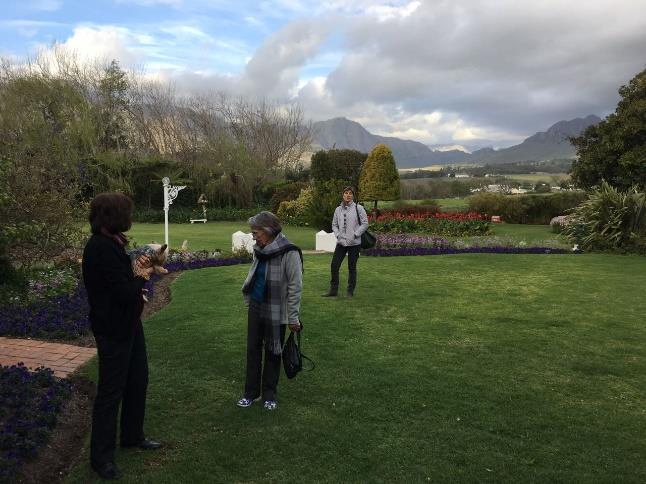 Ladies section visiting Tannie Babsie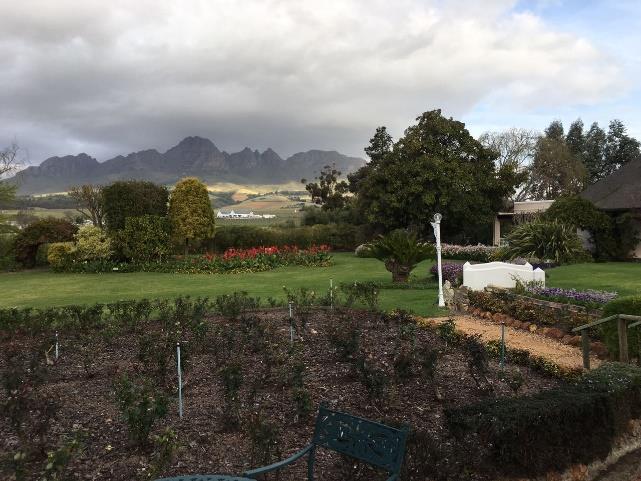 Beautiful views for Akkerdraai




Me with my ladies! Happy Happy...


Tuesday it was my turn and the ladies came out in full force, despite the inclement weather, for some cake and champagne! (OK, some had tee, but they went to play golf) It was very special for me being treated by the ladies to the best cake I've had in a long time! Thanks girls, you ROCK!

On Wednesday we had a bit of fun by playing the course very much shorter following the event we hosted in January, King of the Tips, where everyone had to play from the yellow tees. When I just joined the board of the PGA of South Africa, KPMG did a survey in the USA for the PGA of America where they asked golfers why they are giving up golf. Golf as a whole is declining and they wanted to know what the biggest reasons were and in the end it came down to three factors that play a significant a role:

• Golf is too expensive
• A round of golf takes too long
• Golf is too difficult

Now you are all thinking that it must be money & time, because let's face it, what makes the world go round. To everyone's surprise it was because the game was too difficult! Yip, the number one reason, can you believe it! Too difficult! The Americans immediately started with a plan and program to fix it...

I have added a few associations and legendary golfers who all support Tee It Forward: Click here to view it.


Yes, we are always going to have the traditionalist that does not like change, but change is not always bad. If change is the way to make sure that our wonderful game continues for many more years to come we have to sometimes also learn how to enjoy the game on another level.

Congratulations to our overall winner Pietie Carinus, scoring 80 points in total and being crowned King of the Tips & Skirts. He made 43 points from the tips (with a slightly increased handicap) and 37 points from the skirts (with a slightly decreased handicap) and like many of you I am already looking forward not next year's event, let's embrace changes...

The first ever Stellenbosch GC Generation Challenge will be taking place on the morning of 25 September 2017! (Public Holiday) We are super exited to introduce this wonderful event to our members...Your 4-ball will consist of a player from each generation (we will gladly assist here). What better way to meet fellow members from different generations. Make up your own 4-ball or contact the pro shop for assistance and entries. The format will be a 4-Ball Alliance Stableford with each generation also playing Individual Stableford against the field. Each generation's individual scores will then be added together to determine the Generation Champion for 2017!
Join us for lunch and music from each generation after play. It's the challenge we have all been waiting for!

Stellenbosch Golf Club Generation Challenge - 25 September 2017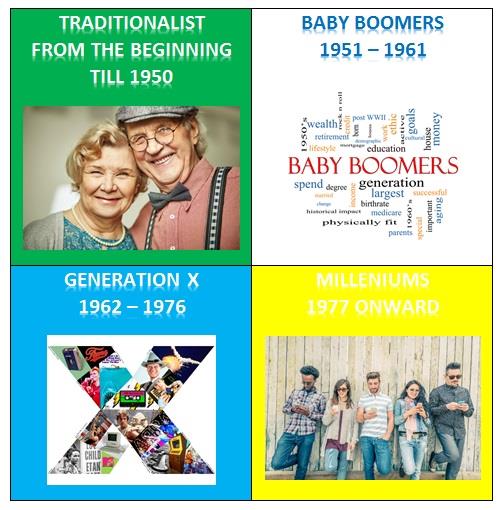 4-Ball must consist of one out of each generation (Here we can assist)
Competition fee: R 100 (Includes lunch after golf)
4-Ball Alliance & Individual Stableford
For bookings please contact us on 021 880 0244 / bookings@stbgolf.com
#GenerationChallenge


Congratulations to Gareth Slattery for winning the gross & nett in the ISPS Handa SA Blind Open. The event was played at Woodhill CC (a course that brings back a bit of memories for me and Erich). Well done Gareth we are all proud of yet another wonderful achievement!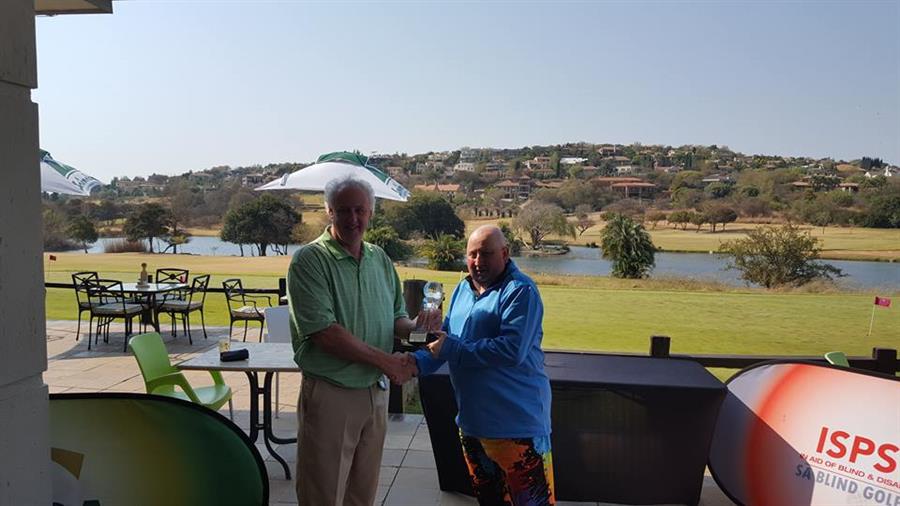 Gareth receiving his trophy


If you are not joining us for golf tomorrow, then I will see you for the rugby at 12h00 – GO BOKKE!

I've had the pleasure to meet Kevin Anderson, so I will also be supporting him this evening at 22h00 on SS6 as he takes on Pablo Carreno Busta from Spain. GO Kevin!

Hope you all have a super golfing weekend,

Your DOG,
Louis







Dear Reader,

Please excuse my silence last week, I was too busy making people improve at golf and thereby increasing their enjoyment of the game, which is what it's all about in the end! In my section this week: Why I'm starting to like numbers; our Junior Section strengthening; Driving Range developments and well done to Garrett.

Why I'm starting to like numbers!
As mentioned in previous newsletter sections of mine, the latest Flightscope technology, a proudly South African invention which is revolutionizing the way coaches can now coach and which also plays a vital role in the custom fitting process, is also making my job a lot easier with its very accurate doppler radar. The fact that everything you do in your swing (and soon even in your short game) is shown to me in the form of data numbers, means that I can assess so quickly and accurately not only where you stand at the moment, but also exactly what is needed to get those numbers closer to optimum.

I also mentioned that these reports have to become shorter and to the point ie I would like to begin showing you here how people that I have used Flightscope on are already beginning to produce better numbers through small effective changes. So here goes just for starters:

Player 1: With Driver - increased the angle of attack into the ball from - 5, 3 degrees (downward) to 1,8 degrees (upward) just by keeping the hands closer during the first half of the downswing, and as a result increased the launch angle from 9,4 degrees to 12,4 degrees. What also resulted from this combination was a decrease in spin of 1000 rpm's. The result? An astounding increase in carry distance of 44 meters on average (not total distance yet!! That's the difference between approaching the green after your drive with a pitching wedge instead of a six iron! Best of all? This is only the tip of the iceberg and was the result of one half hour lesson!

Player 2: With 6 iron - reduced an open clubface at impact from 22,06 degrees open (aiming right) down to 6,16 open. This in turn increased the smash factor (ball speed divided by club head speed) from 0,89 to 1,22. The result? An increase in carry distance by57 meters together with ball flights listed as "unknown" and slice to a draw, fade or straight! This was also the result of half an hour's work.

So this is why i'm beginning to like numbers more than ever! If you have doubts, you are welcome to come down and see it all for yourself, better yet sign up for the Flightscope special I described in my previous section - get an hour with me on the Flightscope and pay for a half hour rate of R390!

Lastly, please do not think that this is just something for "good" or high performance players etc - I can tell you that it is very effective for anyone playing at any level. All you have to do is start talking to me by clicking here.

Junior section strengthening
Our junior coaching section is growing steadily and the boys and girls are having a lot of fun. Some of them are already doing well in the competitions. One of them is Connor Coutts, who won the very first SA Kids Golf tournament he took part in, which happened to take place in Stellenbosch, and then he came 2nd at the next one held in Durbanville. Well done Connor, we will be watching your development.

Last Sunday was a fantastic day, and I spent the afternoon playing 18 holes with some of my most promising young scholars. In order to keep the competitive juices flowing, we played a betterball matchplay (Connor and myself against Du Toit and Francois). They put up a good fight but in the end young Connor and myself were the better team by one hole! I will be doing this much more regularly now on Sunday afternoons and will try to accommodate as many juniors as possible.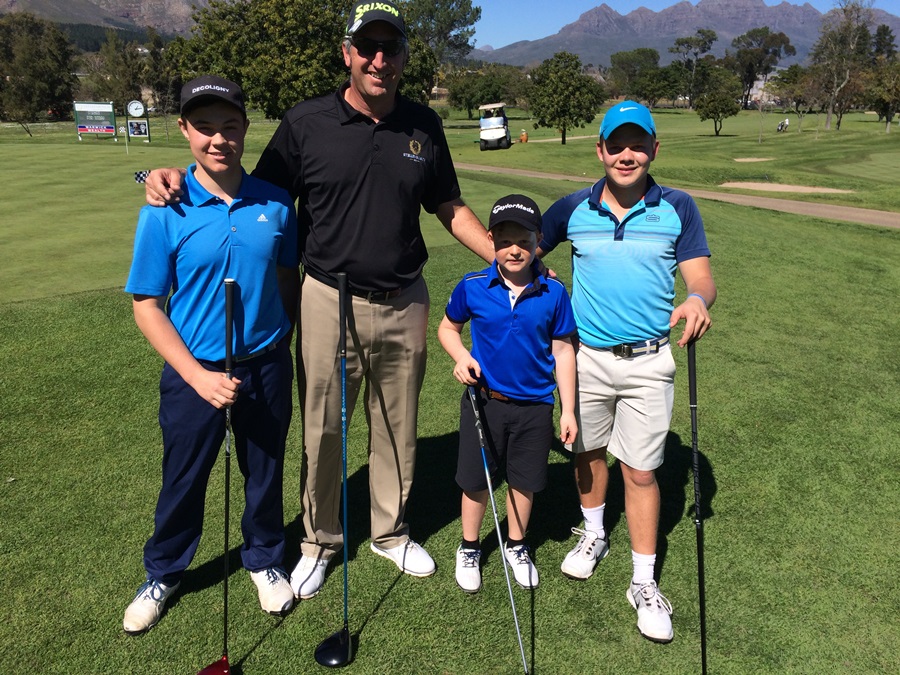 From left: Francois Joubert (Paul Roos Team player); Connor Coutts (SA Kids Golf winner)
and Du Toit Fourie (Paul Roos and WP Junior Team player)


Connor with his SA Kids Trophy



Developments on the Driving Range
As you can now imagine, my excitement can hardly be contained seeing the momentum at which the range studio and building is now progressing! Not too long from now we will be in business with a world-class teaching and fitting studio, as well as a kiosk and sitting area for your convenience. I have often stood on the range and wondered whether the view looking back from it is not one of the prettiest ones on the whole course. Hopefully we will have many more of you visiting us more often! Better mats will also be arriving soon, which I will be telling you about in much more detail soon.

Last but not least, I would also like to congratulate my hero Garrett Slattery with another big win. Garrett has also benefited from a couple of sessions on Flightscope and we will definitely be hearing more from his good performances.

In next week's section I will also be officially introducing my coaching team.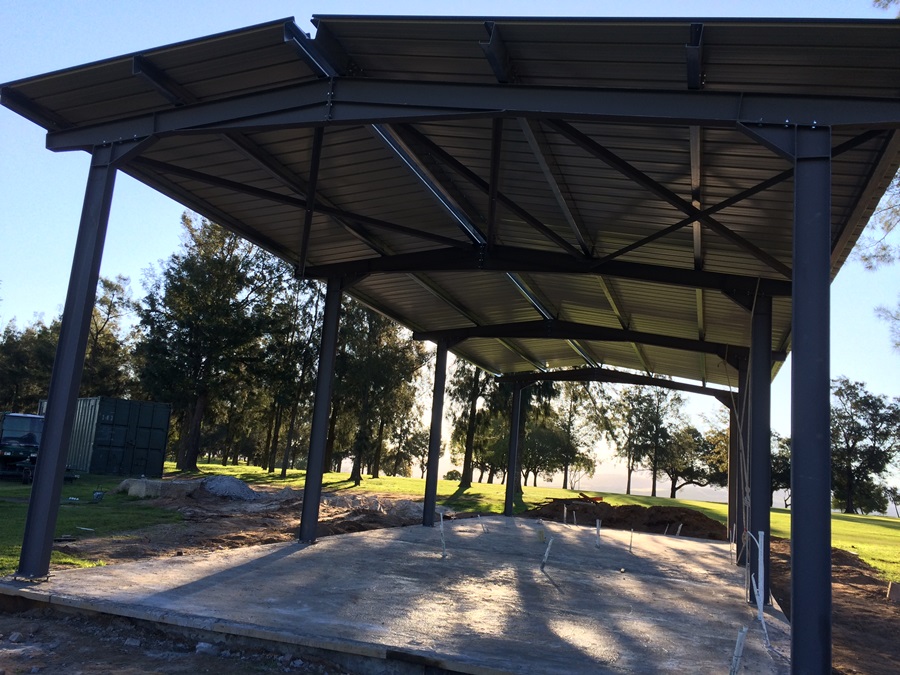 Range building developing nicely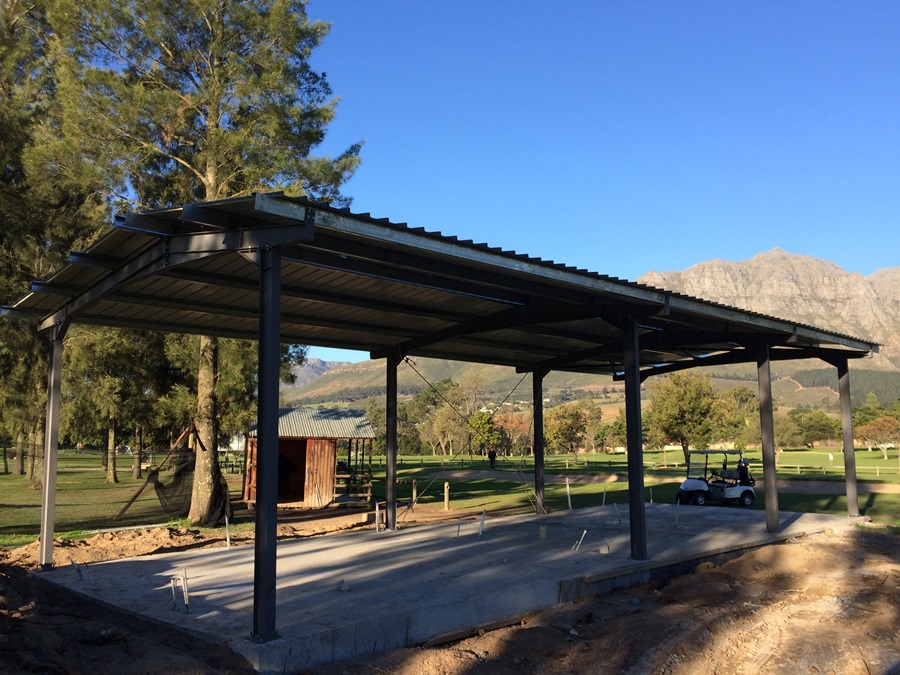 See you at the club
Erich









Pages