You are here
Newsletter
What is your most important reason for a good golf outing?
Friday, July 28, 2017 - 11:56



Greetings from Stellenbosch Golf Club Friday, 28 July 2017






Dear Golfers,

I hope this newsletter finds you well?


This is not only the way we start emails and communications to people, but very interestingly for us in the golfing industry, it is also important to know, what is the most important reason for a good golf outing?

Golf Experience vs Service? I must admit I had to do a bit of thinking about what the most important is to me when I play... Now going back to how I started my newsletter, the only thing that really, really totally ruins my day is when I have a bad day on the golf course! But as my friend Jeff Clause always says – EVERY GREAT SHOT STARTS WITH A SMILE :) I hope we are helping you all to achieve that special moment and that you come back for many more wonderful times at Stellenbosch Golf Club. Some food for thought – what would be the most important to you if you would play golf today?

Simply let us know what would be most important to you would if you played golf today. It will only take you 30 seconds. Click here to give us your answer. Thank you, we will share the results next week.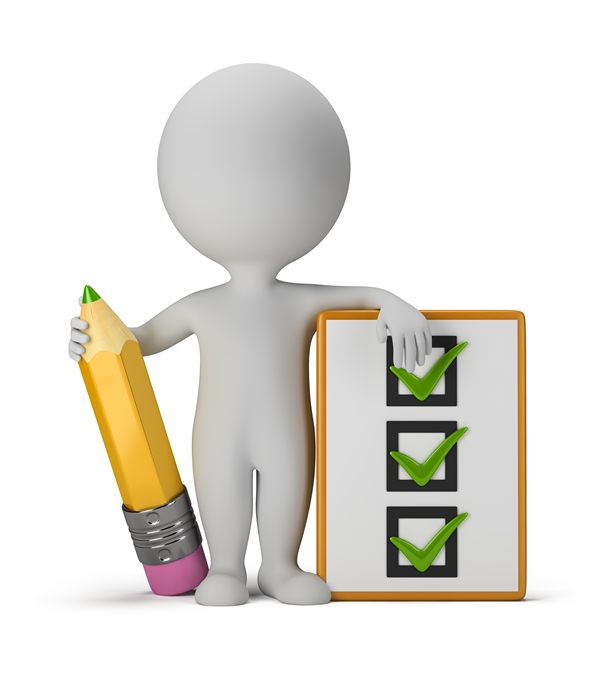 Complete the quick survey

Watershed at the club tonight!
Tonight for the first time we will have Watershed perform live at Stellenbosch Golf Club. I really hope you got tickets for a once in a life time opportunity! It is going to be a night to remember – Bring it on Watershed! Click on this link to listen to one of their great songs.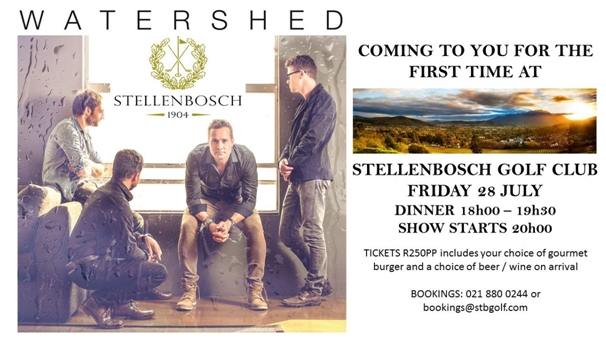 A special day for a special boy, please support Etienne by joining us for his golf day on 11 August.

Although I am involved in many events during the year, this day last year really touched my heart. He is a great little guy and needs all the support he can get. We will have another surprise for the evening, I think most of you whom joined us last year had quite an experience with Mentalist Larry Soffer entertaining us.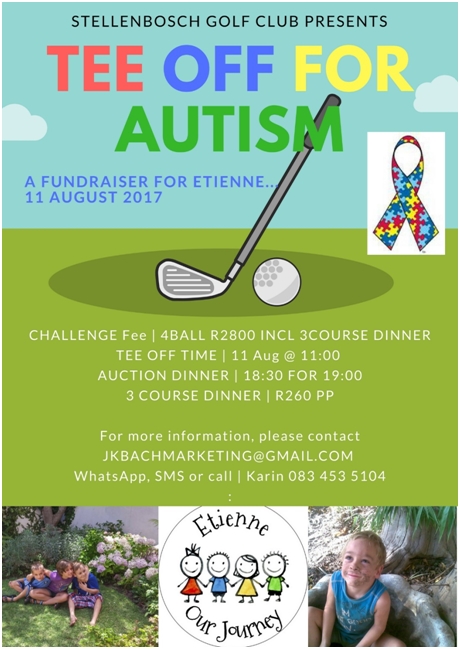 I just love how golf unites people, whether you're joining us for Watershed this evening or changing someone's life by supporting Etienne's Journey!

Rock on,
Your DOG Louis



Pages