You are here
Newsletter
Greetings from Stellenbosch Golf Club
Tuesday, February 6, 2018 - 14:21




Greetings fellow golfers and friends,Tuesday, 06 February 2018
So, the first month of the year is done and 'dusted' with the best part of January being pay day! The course is still holding up as we continue to experience one of the worst droughts in history. A big positive for me, baring my new clubs (Titleist AP3) is that I am hitting the ball as long as I did 15 years ago. Hardest part however is still finding the fairways…but hey, who does not enjoy hitting the ball long?

We have all dreamed about arriving in style for our next round of golf, well how about arriving in a helicopter? JJ Senekal turned 30 at the end of January and celebrated the day with friends on the golf course. I suppose if you are a professional golfer what better place to be. Fellow Stellenbosch GC members Johan and Theo Swart surprised JJ by flying him to his favourite destination! Happy Birthday from all of us JJ, I hope you have another very successful year on tour.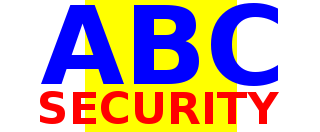 Valentine's Day is around the corner and on the 14th we will be introducing a brand-new sponsor to the club. The day will be presented by ABC Security. While we are wondering
how we are going to spoil/surprise that special person in our lives, I can't wait to see how ABC Security is going to make this Valentine's Day one to remember. Stephen Nelson
(082 709 1646) joined ABC Security at the start of the year and for any enquiries or assistance please feel free to contact him.
I have never liked to write about rules of golf, although from an early stage in my golfing career I enjoyed looking and reading about the rules more than the average golf lover. I love to discuss rules, but I enjoy doing this more on a personal basis than writing about it. However, sometimes it's important to help golfers understand some very basic rules of golf…
I would like to chat about the following three rules: Rule 25 Abnormal Ground Conditions, Embedded Ball and Wrong Putting Green; Rule 27 Ball Lost or Out of Bounds; Provisional Ball and Rule 28 Ball Unplayable, more importantly when to invoke which rule, especially to help with pace of play during a round.
If you would like to familiarize yourself with these rules (and I recommend you do) please read the following carefully...

Let's start by explaining that if you hit your ball towards a water hazard or a abnormal ground condition the following is very important - it must be known or virtually certain that the ball is in the abnormal ground condition or water hazard. In the absence of such knowledge or certainty, the player must proceed under Rule 27-1 (Ball Lost or Out of Bounds; Provisional Ball)
Do you see the important words here – IT MUST BE KNOWN OR VIRTUALLY CERTAIN.
Another important definition to understand is the difference between Cultivated Gardens and Bush:

Cultivated Gardens fall under Rule 25 – 1 examples of some of these gardens would be the one behind the 6th green or the small bedding (8th & 9th) running along the entrance road. There are a few more on the course, but most important here would be understanding the definition of "CULTIVATED". The bushes to the left of the 8th green is not cultivated, as it is not maintained. Should your ball end up there the ball MUST be found. Rule 28 Ball Unplayable could apply if your ball is found. If the ball is not found Rule 27 -1 will apply "Ball Lost or Out of Bounds"; Provisional Ball. These are pretty basic rules of golf, but by now you will also understand why professional tournaments have referees to assist. If you are standing in the fairway of the 8th and you are not sure if your ball is going to be found a player can invoke Rule 27-2 by hitting a Provisional Ball, this is done many times from the tee box of the 8th hole and can also be done if your second shot has gone astray. Please always remember to announce to your 4 ball that you will be playing a provisional ball.

At time there a some unhappiness about players "always" winning prizes, but I always think to myself how many times does the average golfer make an incorrect ruling / take the incorrect drop during a round of golf? Always remember that you are all playing against the field and not only the players in your four ball, makes you think! A good friend of mine from the R&A once played with a group of members at Steenberg during their Saturday competition. They did not know who he was or what he did, but during the round he marked on a scorecard how many times the rules of golf was broken by the 4 ball. Instead of telling you I think I should run a little competition, click here and tell me what you think the number is. How many times did three players knowing or unknowing break the rules of golf during their round of 18 hole? I will give a dozen golf balls to the member getting closest to the correct number. Quick example to take into consideration, is moving your ball on the fairway with out marking it, moving the ball with the club on the fairway, you can only place the ball once on a fairway, dropping in the correct spot ect ect to name but a few!

Back to the 8th hole (Snakes and Grapes) the only cultivated garden on the hole is behind the green and it must be known or virtually certain that the ball has gone in there. Hopefully you all have a better understanding of where the name of the hole comes from and how to use the rules of golf on the hole.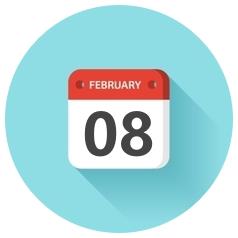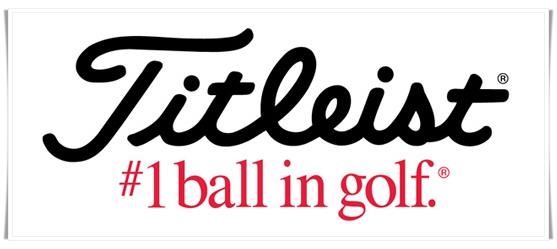 On Thursday, 8 February, Titleist will be joining us on the range and at the studio, Ernie and Erich will be providing a little bit more information on what will be happening on the day! But what I can say, if you want to hit your irons as long as I am hitting mine, you should be visiting us on Thursday.
Have a great one!
Louis


Pages