You are here
Newsletter
Congrats to Ineke Burnett on her hole-in-one!
Friday, March 10, 2017 - 18:24



Greetings from Stellenbosch Golf Club Friday, 10 March 2017





Greetings fellow golfers,

I hope you all had a good week and that there was at least time for one round of golf during the past week!

Some of you might even have enjoyed the second round of the Group One Nissan Stellenbosch sponsored day on Wednesday. A well supported day, that included a hole-in-one on the 13th!

The honours in round two when to Coenie Bezuidenhout en Pierre Henning winning with 46 points.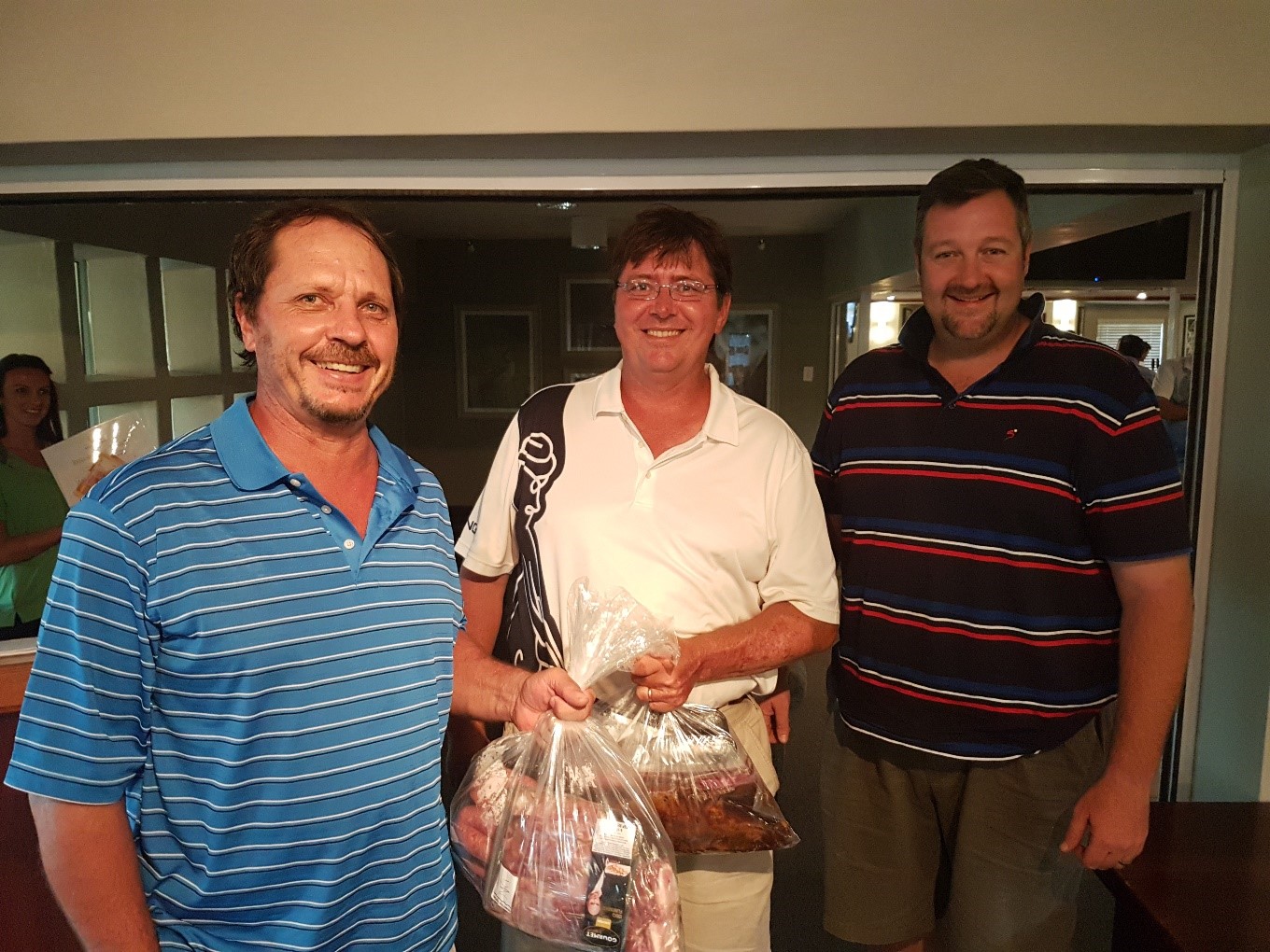 Pierre & Coenie winning the day with Neels from Group One Nissan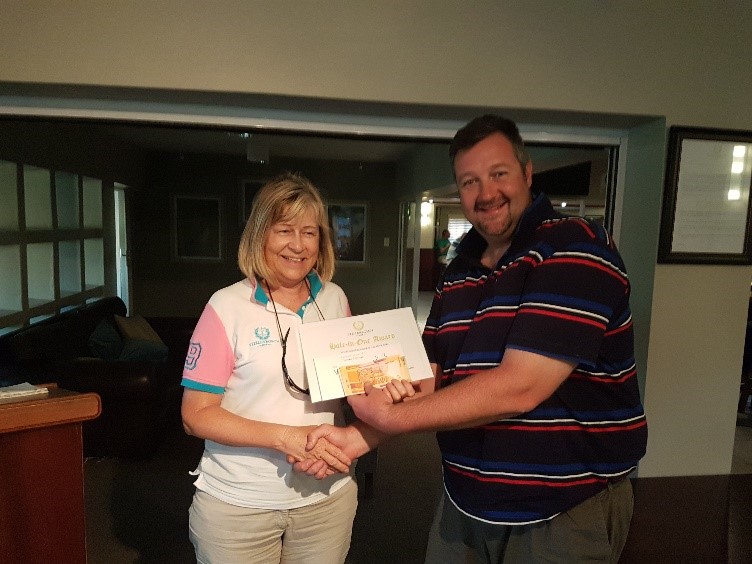 Hole-in-one on the 13th Ineke Burnett

Ineke Burnett was the lucky lady on the 13th hole dropping a 7 iron into the hole. Congratulations to all of you and thank you to Group One Nissan Stellenbosch for yet another great day!

I had the pleasure of sharing my US trip with the committee a week or two ago and would like to share a special day and course TPC Sawgrass with you. What an experience and what a special place to learn and bring back!


History of TPC at Sawgrass
The history of TPC Sawgrass is synonymous with the history of the TPC Network itself. The club was born from the dream of then PGA TOUR Commissioner Deane Beman to create a special and unique host site for THE PLAYERS Championship.

The event was the only one owned by players of the PGA TOUR, and Beman's vision was that this permanent host club would be, too. Beman first approached the owners of Sawgrass Country Club, the Arvida Corporation, and offered to buy their facility. Not only did they not want to sell, they didn't believe that Beman would ever get financing or approval to buy a facility. Arvida Chairman Charles Cobb even proposed a $100 "business sportsmanship" bet to Beman that he could never achieve his dream.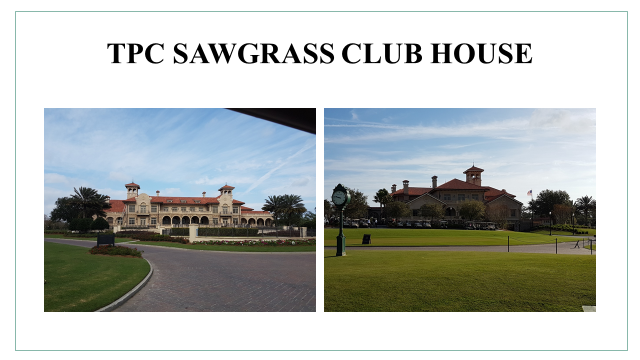 Determined, Beman sought other options to stay in Ponte Vedra Beach. He soon found allies in Jerome and Paul Fletcher, major landowners in the area. They believed in the dream so much that they eventually sold 415 acres of wooded wetlands and swamp to the PGA TOUR for $ 1.

With the land in hand, approval to build this dream came from the PGA TOUR Policy Board quickly. A formal ceremony to begin construction was held on the heavily wooded site. To mark the occasion, Beman hit a ceremonial "first shot." Not so happy with the result, Beman decided to take a mulligan and promptly hit another – the Tournament Players Club's first mulligan.

With the club finally built about to officially open, Beman received a special plaque marking the occasion in March, 1980. It showcased a $100 bill, which is on display in the clubhouse with this inscription, "To Deane Beman, the man who did what we said couldn't be done. From Chuck Cobb and his associates at Arvida, who bet on the difficulty of the task, not on the capability of the man doing the task."

The creation of TPC Sawgrass as host to THE PLAYERS was based on several unique concepts:
It would be the permanent home of THE PLAYERS, and it would be owned by the PGA TOUR players.

The course and surrounding areas would be built with spectators in mind. It would be the first true "Stadium Course," designed and built to improve the overall on-site fan experience.

Prior to the construction of the TPC, nearly all of the great tournaments were played at private clubs where the average fan rarely had a chance to play. The TPC would be a course of great design and character that would be accessible to all golf fans.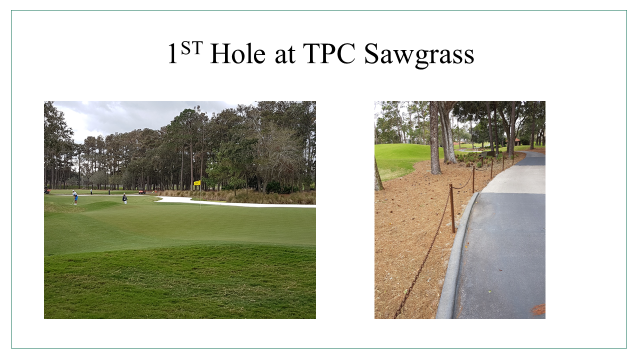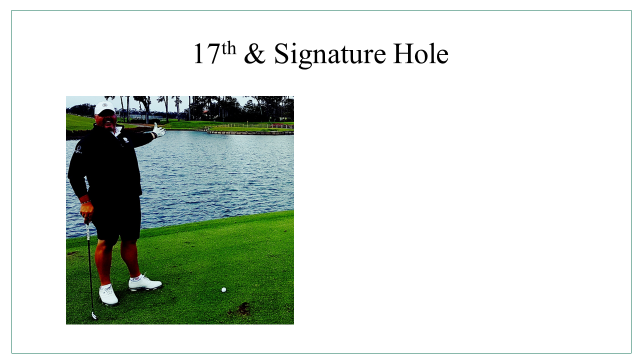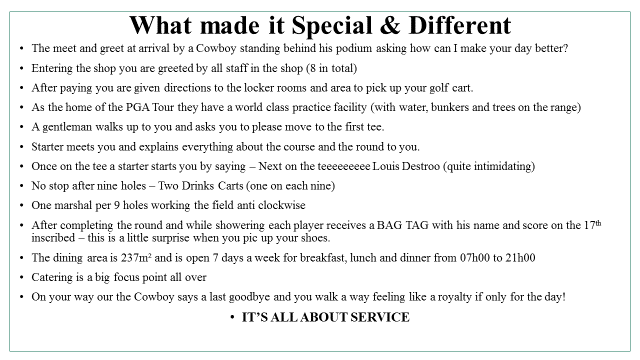 What an amazing golf club and I must say I am looking forward to watching the Players Championship in May. Having played the course now, the tournament will definitely be different for me in the future.

Hope to see you all over the weekend and next week at the club!

All the best,Louis






Good afternoon to all our members,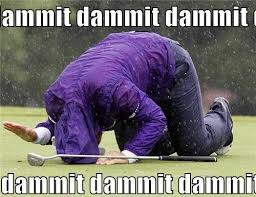 March, the month of all things putting related at Stellenbosch Golf Club, is filled with a variety of exciting putting events and mind blowing equipment deals for you at the pro shop. Make sure book your session with Erich and Matt, Odyssey representative, for next week Wednesday's Odyssey putter fitting day, 15th of March, where demonstration models will be available for you to try out from 10 am. Winter, and 'buckets of rain' hopefully, is just around the corner which will dampen the course, resulting in shorter tee shots, longer second shots, more missed greens and ultimately leave you with crucial par saving putts to be made. Get yourself a new 'flat stick' this season and say goodbye to the dreaded '3 stab' forever. Take a few minutes and read what some of the greats have had to say about this seemingly uncomplicated part of the game that has brought many a man to tears and down to his knees, literally!


Putting
Thoughts about the game within the game
I've heard people say putting is 50 percent technique and 50 percent mental. I really believe it is 50 percent technique and 90 percent positive thinking, see, but that adds up to 140 percent, which is why nobody is 100 percent sure how to putt.
- Chi Chi Rodriguez

The game of golf would lose a great deal if croquet mallets and billiard cues were allowed on the putting green.
- Ernest Hemingway

Half of golf is fun; the other half is putting.
- Peter Dobereiner

Missing a short putt does not mean you have to hit your next drive out of bounds.
- Henry Cotton

Prayer never works for me on the golf course. That may have something to do with my being a terrible putter.
- Rev. Billy Graham

Click here to read some more funny and thought provoking quotes on putting from all time greats.

Shop Talk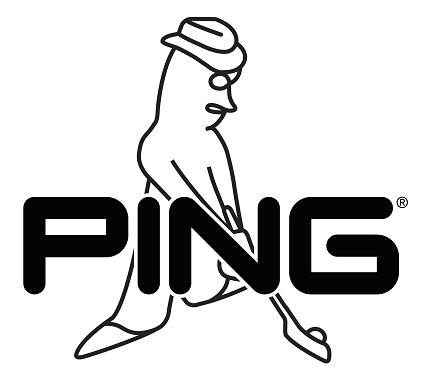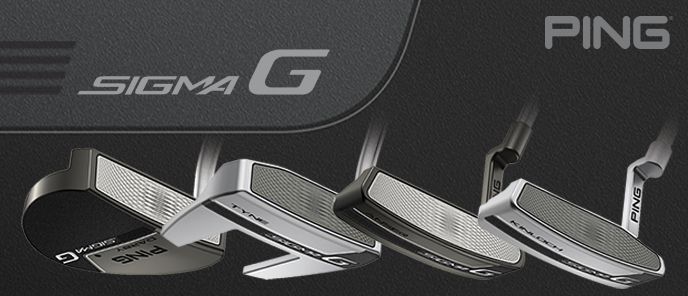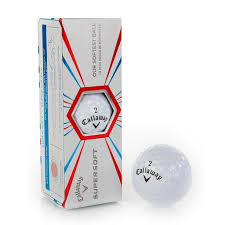 You will receive a sleeve(3 balls) of Callaway Supersoft golf balls absolutely free with the purchase of any of the PING Sigma G range of putters, and for the month of March they are priced at an unbelievably low R3499! Models shown below, and a variety of others, are available now at the pro shop.
Contact us.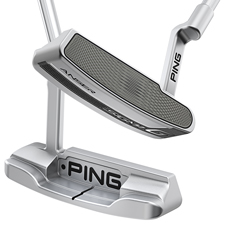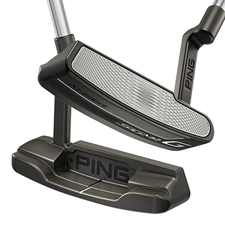 ANSER(Silver) & ANSER(Grey) - R 3499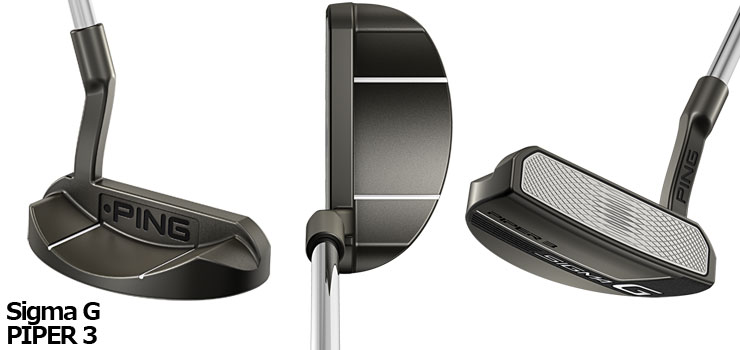 PIPER 3 - R 3499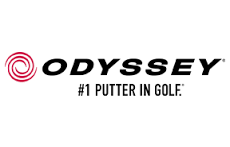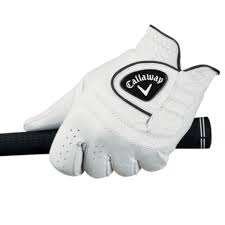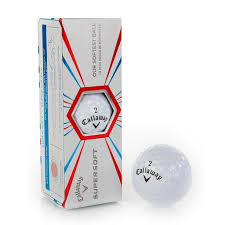 Odyssey, being part of the Callaway Golf family, is giving away a Callaway Tour leather glove and a sleeve(3balls) of Callaway Supersoft Golf balls with the purchase of any ODYSSEY putter during the month of March.

Models shown below, and a variety of others, are available now in the pro shop.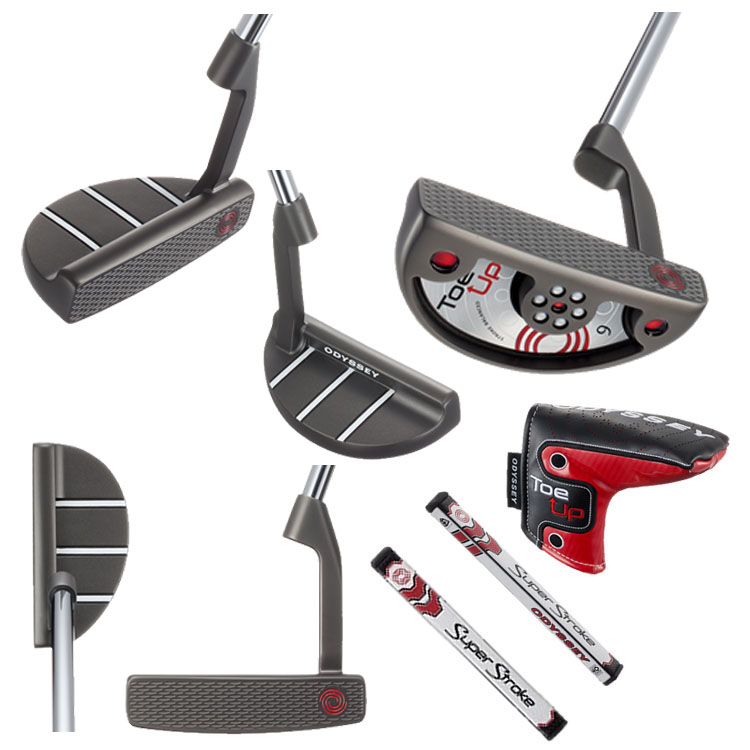 TOE UP 9
Was R 4299, Now R 3699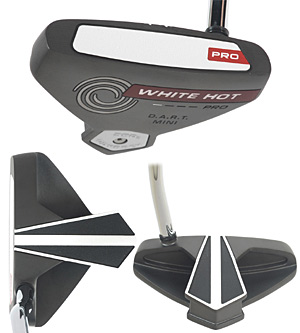 WHITE HOT MINI DART
Was R 1499, Now R 1299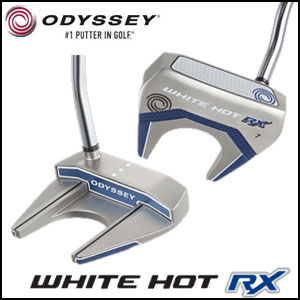 WHITE HOT RX7
Was - R 3299, Now - R 2999


Funny for the week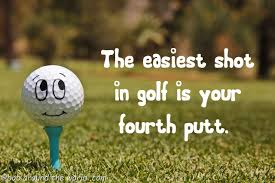 Keep it in the fairway until next week

Regards,
Ernie
Team Stellenbosch Golf Club - "We'll make it happen!"




Golf greetings,

I am having so much fun putting smiles back on faces and getting to the root of all sorts of golfing ailments! When will it be your turn to start smiling more on the golf course?

The Month of Putting is gaining momentum!
Putting month started with a bang, with the first of the two clinics for the month taking place on Saturday 4 March, where a lot of learning took place as well as some interesting discussions! For those of you not up to speed yet, every month from now on will have a different golfing theme eg. Putting month, Chipping & Pitching Month etc, during which at least two clinics, two fitting days where possible, and at least one fun event, as well as a whole lot of great specials for the relevant equipment will be taking place!

Here is what we have in store for you so far for the rest of this Month of Putting:

Putting Clinic - Saturday March 18 at 11h00 - anyone welcome to join @ R150. Amongst others, this includes a discussion about reading greens effectively, and getting the combination of the speed and the line correct. I will also do as much technique analysis as possible. There is a limit to the number of attendees, so if you would like to reserve your spot for this clinic, please contact me.

Remember that I plan to present a beginners clinic in addition to this one which will usually take place at 12h30 on the sameSaturdays. I can only start this one once I have a set number of attendees though as everyone has to advance at the same rate. As mentioned before, should you forward me the details of a beginner you know and they sign up, you can choose any two of the themed clinics to attend free of charge.

Odyssey Putter Fitting Day - Wednesday 15 March 10h00 to 14h00. This one will be great! Anyone purchasing a putter we have in stock on the day (or during the entire month of putting) will receive a CRAZY DEAL on the price! If you would like to experience a full fitting for an Odyssey putter, please contact me to arrange a time between 10h00 and 14h00.

PING Putter Fitting Day - Wednesday March 29 10h00 to 14h00. It gets better and better! This day will function as above, and if you would like to reserve a fitting time for this one, please contact me.

Stellenbosch Club Putting Championship - Friday March 31 from 15h00 - the month of putting culminates in this fantastic event with a difference. A special broadcast mail will appear in your inbox about this fun event next week.

Food for thought during the month of putting
I don't think I still have to remind you about how many times you use your putter as opposed to any other club in your bag. Just think about it!

I did some research and found out that the 35 inches (the standard length of a putter) is the length that fits into most golf bags snugly, and this just stuck over the years! This should be the last reason for the length of your putter. As everyone is built differently, everyone needs a different length putter. The length in turn affects the lie angle which is another important factor affecting accuracy. And by the way, simply having your putter shortened or lengthened is not the solution as this affects not only the lie angle again, but also whether your eyes end up in the correct position over the ball or not. Still think fittings are only for the driver or irons?!

Please do not hesitate to contact me for more information or to reserve your spot in any of the great events above, or to simply book a lesson.

Happy golfing!
Erich





Pages