You are here
Newsletter
Your Chance to win at the Open Championship
Monday, July 11, 2022 - 13:52



Monday, July 11, 2022






A Dog's Tale...


July 2 is the 183rd day of the year (184th in a leap year) in the Gregorian calendar, 182 days remain until the end of the year. We are at the halfway mark and from here it's only downhill to the end of the year and we are looking forward to the back 9!

Ending off the front 9 with birdie, birdie, eagle!

The captain and his men were crowned the champions in 2022 when the annual Honourable Gentlemen Foursomes Matches were played on the 16th of June. What a special day...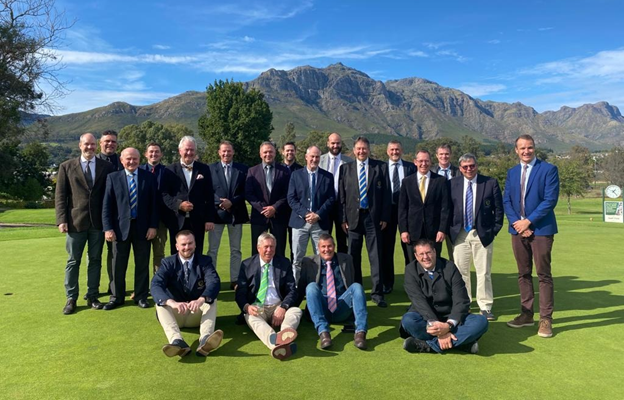 Honourable Gentlemen of Stellenbosch GC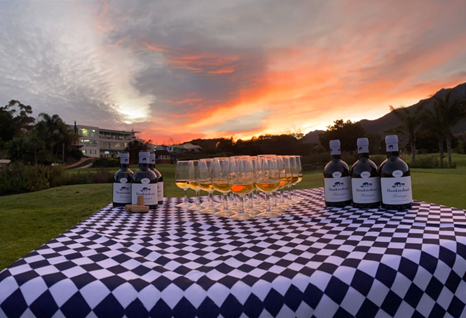 Sunrise on the 16th of June


Monthly Mix Time...

Thelema, Thelema, Thelema what a great Mix Competition we had on Sunday! It was all smiles with lots of wine at prizegiving, dinner was a hit as always and the quiz, well that's always a winner. Congratulations to our winning team, dancing their way around the golf course, of Andrew Thomas, Jana Acker, Kruger Theron and Susan De Villiers scoring 82 stableford points.

Our next Mix Competition will be taking place on the 31st of July and is proudly presented by our dear friends Beyerskloof. For those playing, the theme for our very popular quiz just before dinner – is Beyerskloof of course – 18 July (go google it if you don't know) – and finally August is Women's Month – WOW I love giving tips, can't wait to see who will be our quiz winners?





Winning Team!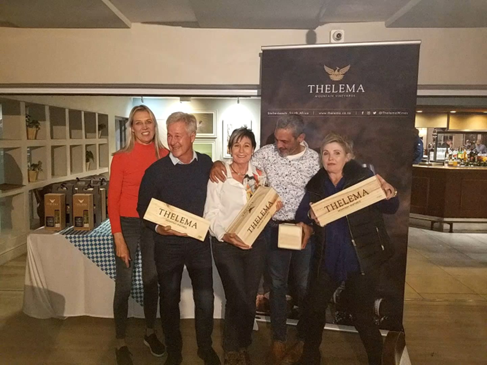 Runners-up and quiz winners (they can play and have brains)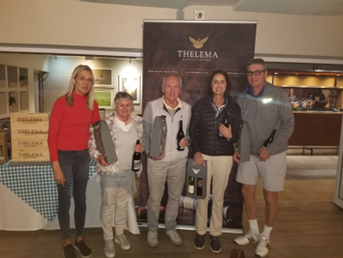 And in 3rd place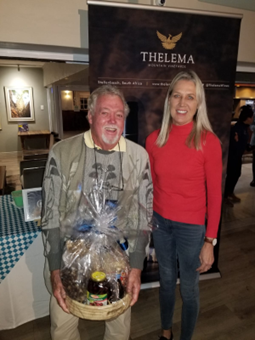 Raffle Champion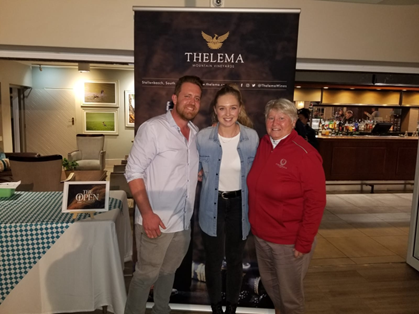 Niki wins the lucky draw – sponsored by Val De Vine Guest House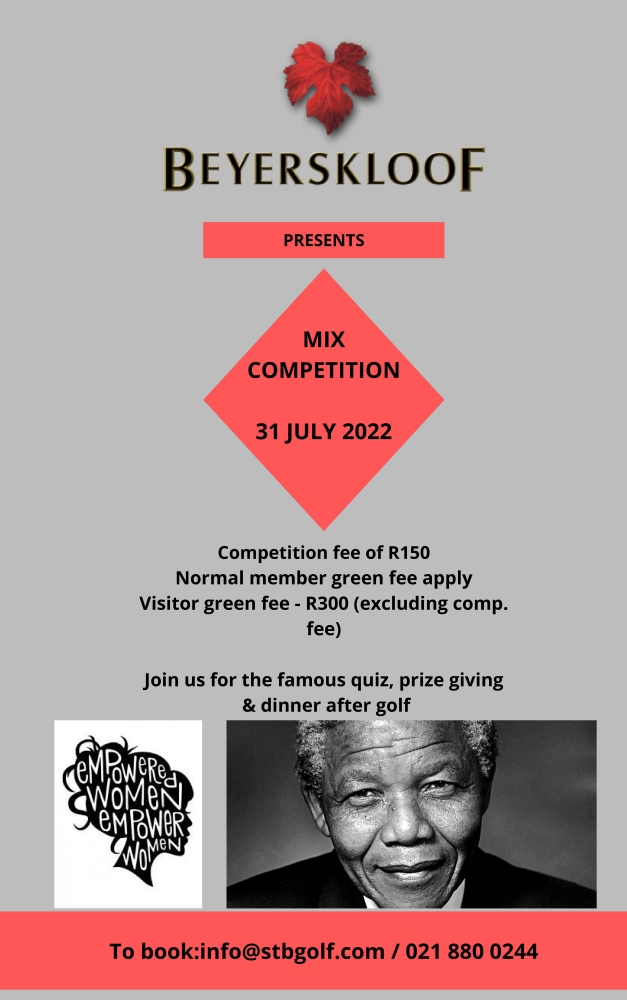 Another kind of Tour



Cape Golf Tour visited Stellenbosch GC for the second time and this time we have a new winner – our very own member Keenan Davidse.

Keenan made a wonderful birdie on the 18th hole in regulation play from the left-hand rough to finish on 6 under par, tying with another Stellenbosch GC member Erhard Lambrecht who also finished on 6 under par. Both players hit it close on the 18th during the first play-off hole, sadly Erhard missed his birdie and Keenan sank his to be crowned the champion! Wonderful to see all these wonderful golfers enjoying Stellenbosch GC – congratulations Keenan!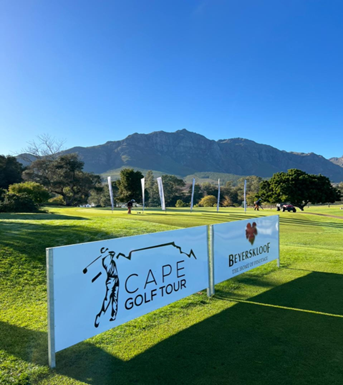 Beyerskloof a proud partner!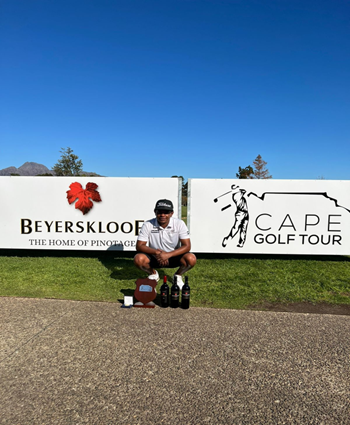 Keenan our Champion!






150th Open Championship



It's almost time for the Open Championship and this year is a very, very special one… It's the 150th Open Championship at St Andrews.

I've been fortunate to secure a limited addition bag released for the Open and it's up for grabs to one lucky person who enters the competition. There will be 156 players teeing off on Thursday (14 July), each one dreaming of lifting the Claret Jug on Sunday, (17 July). Back at Stellenbosch GC one lucky person will be walking away with a brand-new Titleist special edition 150th Open Tour Bag – you can say it, WOW!

Everyone visiting the shop will be able to buy a number from 1 to 156 @ R100 per number with the first player teeing off on Thursday being player number one and the last player teeing off on Thursday will be number 156.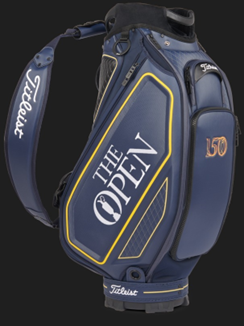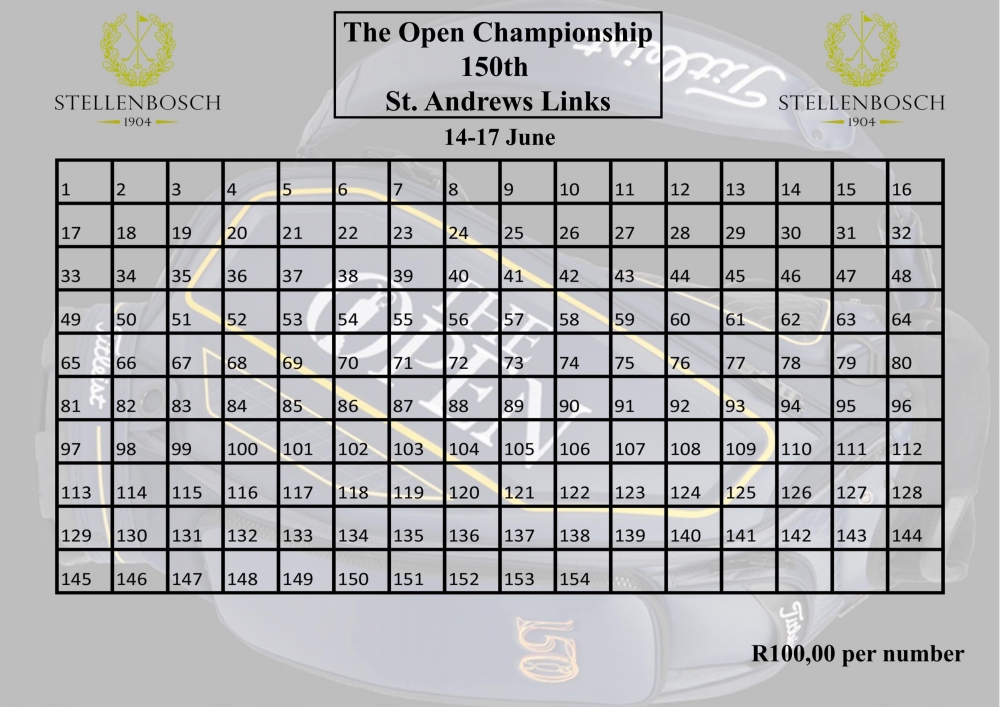 Enjoy the last couple of days of the school holidays, I'm off to St Andrews for a very special trip to the 150th Open Championship...

I am also looking forward to playing Panmure Golf Club and Lady Bank Golf Club two courses I have not played in the past.

Might not be an invite to play the Masters – but I reckon this is still "pretty" special?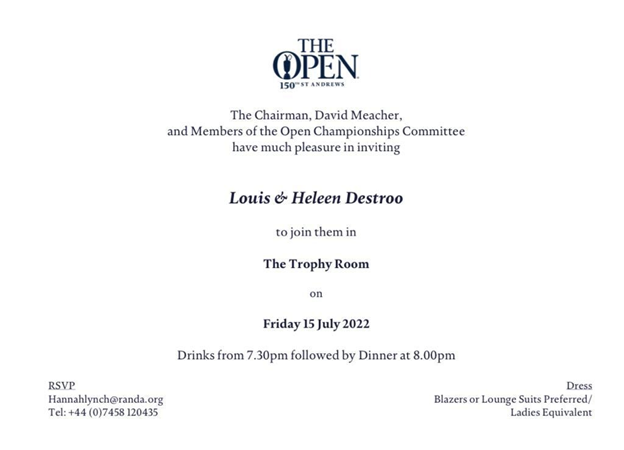 See you all on the other side, stay warm and keep smiling!

All the best,
Louis






Pages