You are here
Newsletter
Happy Easter
Friday, April 2, 2021 - 11:24





Greetings from the DOG,


How things have changed from a year ago as you read this... 52 weeks ago the country was in week one of lockdown. Most were still positive as it was just for 21 days and the rest of the story you know. Golf has not looked back after the reopening and there has never been higher participation than at present.

Dynamics in all ways of life has changed dramatically, we needed to understand and get use to the constantly changing environment we are living in.

With Easter Weekend coming up I hope to see many of you enjoy a round of golf as we build up to the Masters Tournament the following weekend. What an exciting time of the year.

Our friends from Rust & Vrede smiled as their gameplan worked out perfectly on Saturday 20 March in the Odds & Evens Stableford event. Cheers gentlemen!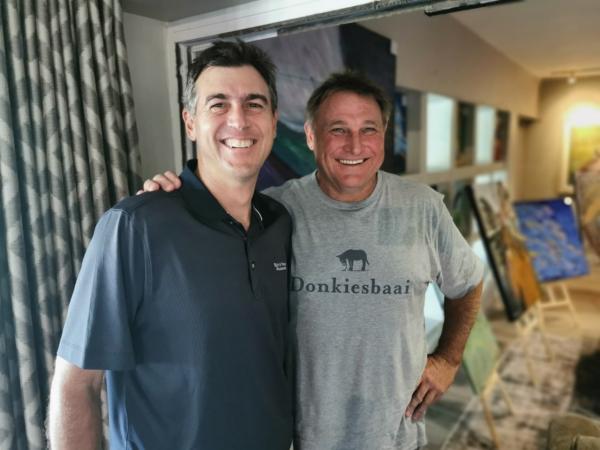 Coenie Snyman and Jean Engelbrecht enjoying their win!

Welcome Warwick Wealth


Thank you to Marc and Raven form Warwick Wealth, as they hosted the members on Wednesday 24 March, in the first of three events in 2021. As I mentioned during prizegiving the three event scores will be added together to crown an overall winner. You will have to play with the same partner for the three to qualify for the overall BIG prize.

Winners on the day were Fred Kieks and Deon Le Roux on -10 in the 4BBB Medal format. Looking forward to a great series... Thank you to Warwick Wealth for the wonderful support to Stellenbosch GC and its members. Justin Harding ended off the evening by buying everyone a round of drinks for the fantastic support he receives from all the members. Justin – congratulations on your stellar performance the last couple of weeks and keep going. The gesture of the drink was great, thank you!



Johann Roelofse and Raven at prizegiving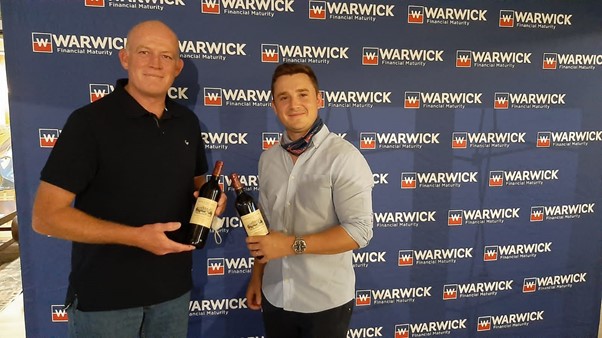 Lourens Botes being spoiled by the sponsor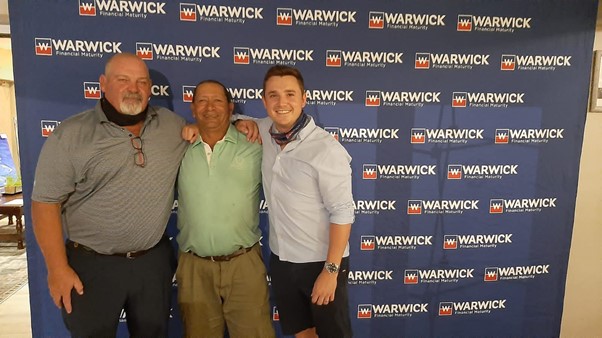 Jacques Hanekom and Clive Wagner receiving their nearest to the pin prizes

A Club Championship to remember...


The decision was taken in 2020 not to host a Club Championship as we felt that a top event would not be possible, making this year's event more special. There is no way we could do this without sponsors, so a massive round of applause to Megamix, Jetmaster, Pro Crane, Xpanda and Castor & Ladder our main sponsors in conjunction with DISTEL, DIAGEO, Stellenbrau and Titleist. The Club Championship is the oldest competition played at every club and probably one of the few that has been played every year. Thank you to all the members who participated in this age old event, you are the reason we do it and it was great to crown a number of new champion golfers, with Crystal Beukes defending her title and Donavan Liddicoat lifting the trophy as Club Champion for the first time – congratulations to all the champions from all of us!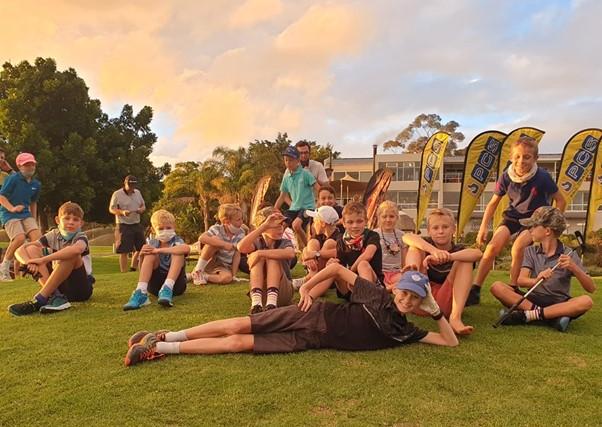 The future having fun...after their round at the Junior Champs!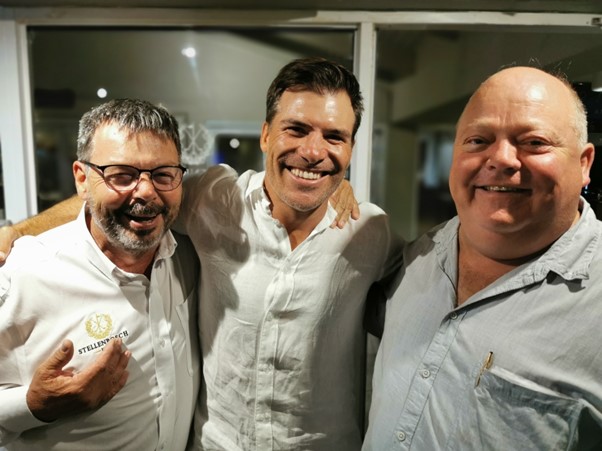 Schalk Brits and Chris entertaining our Club Championship sponsor – Treve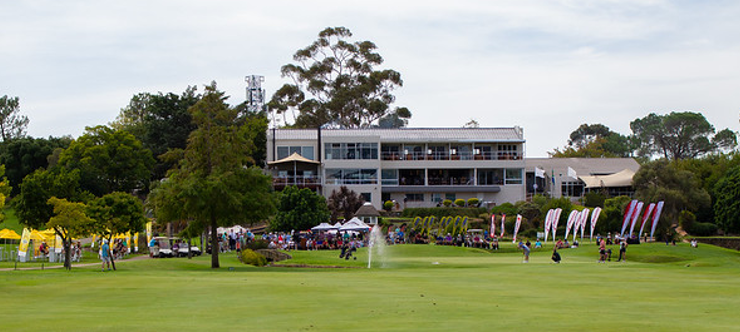 Club Champs 2021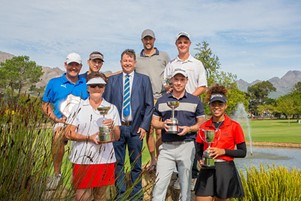 All the new champions of 2021 in
one photo


With so much interest to participate a meeting took place on Monday evening to review the positives and negatives and find solutions to make the Club Championship as inclusive as possible. The points raised will be discussed further through the next couple of weeks making the 2022 championship even better.

April Fool's Cup 2021

The best format ever, ever, ever thought out - Worst Ball also known as April Fool's Cup, was played in its annual time slot in the calendar. The highest of the lowest scores was an impressive 34 points by Tony and Basil. Have a look at this wonderful trophy... #upsidedown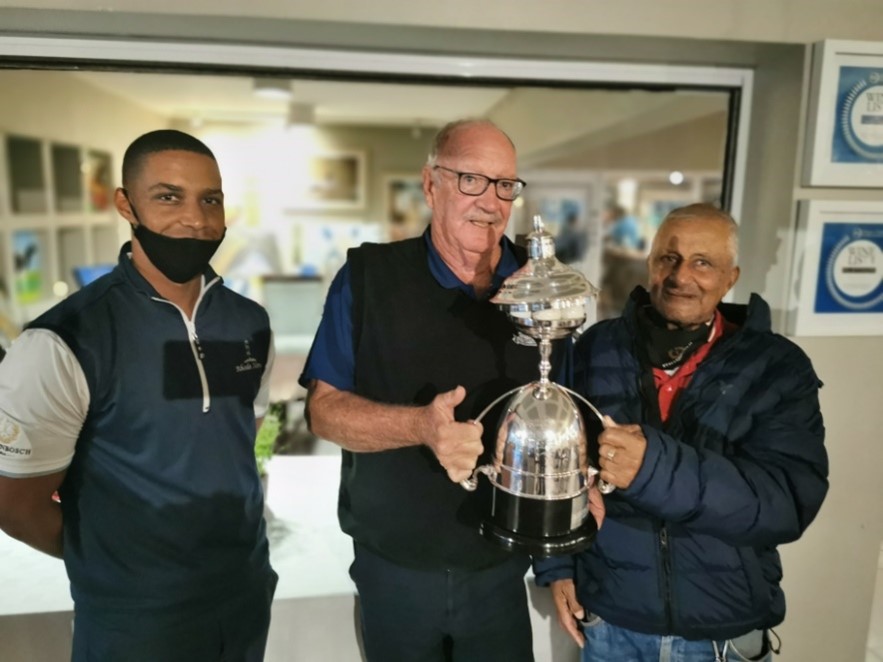 Tony Gordon and Basil Bergstedt our April Fool's Champions

Important notice


Moving with the times is important so I would like to end off by informing you of a great new partnership with the municipality on "pay for parking at Stellenbosch Golf Club."

In the coming weeks we will introduce a similar system as in town where you pay for parking. This great initiative will certainly improve the club's financial difficulties as a result of Covid-19. On average the cost would be around R20, but could be as low as R5 and up to R95 for an all-day rate. More about this in the next couple of weeks...
Please remember the club and course will be closed tomorrow for Good Friday.

Wishing you sunshine, good time and a very Happy Easter,
Louis






Pages