You are here
Newsletter
We have a jam-packed week ahead of us
Tuesday, June 13, 2017 - 13:16



Greetings from Stellenbosch Golf Club Tuesday, 13 June 2017






Hello US Open 2017,

15 June – 18 June 2017, Erin Hills
For the first time in our proud history, Stellenbosch GC will be represented at the US Open! Oliver Bekker is already there, trying to take it all in and stay calm at the same time...I think we will all be following the US Open quite closely and on behalf of all at Stellenbosch GC I would like to wish him all the best. #livingthedream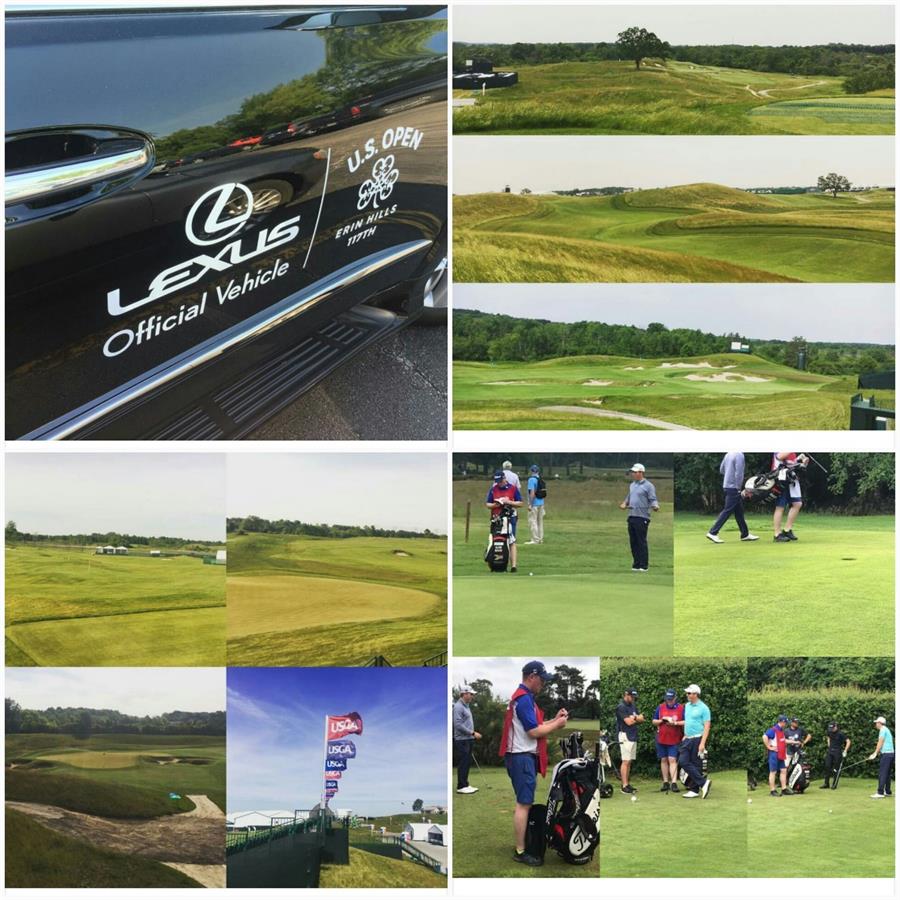 Erin Hills - Host of the 2017 US Open
I chatted with Oliver shortly before he left and what impressed me the most was his calm demeanour. He's had two wins in the last two months and is currently leading the OoM on the Sunshine Tour. He got married earlier this year and from there the success on the golf course started. He mentioned that the one aspect making things easier on the golf course, is that he is more relaxed during a round. "In the past he would get upset with the smallest thing if it was not going 100% according to plan – this does not happen anymore.

2017 U.S. Open Overview
During the week of June 12-18, 2017, the U.S. Open Championship will be contested in Wisconsin for the first time. The championship will welcome the world's top players vying for the title that has been contested since 1895. The United States Golf Association will provide the ultimate, most comprehensive test in golf to identify the best of the best, with past champions includingBob Jones, Ben Hogan, Arnold Palmer, Jack Nicklaus, Wisconsin's own Andy North and Tiger Woods.

The U.S. Open is played at iconic venues around the country, with 51 courses to date holding the distinction of U.S. Open site. Erin Hills will be the sixth public access course to host the championship (joining Pebble Beach, Pinehurst, Bethpage, Torrey Pines and Chambers Bay). More than 35,000 spectators are expected to attend each day, and more than 5,000 volunteers are needed (and those positions have already been filled). The championship will support the community through more than $130 million in anticipated economic impact.

The U.S. Open is considered one of the preeminent worldwide golf events, delivering the most memorable moments in golf history. The 2017 U.S. Open Championship, held on the grand stage of Erin Hills, will be its 117th playing. We are honored to welcome U.S. Open fans back to the Midwest, as we await Erin Hills' moment to make history.

It's really going to be a special US Open for us, with no less than eight South African taking part in 2017.

For those interested, here are all the SA player's tee times (US Eastern times) for Thursday and Friday as well as their parings...

1:30 p.m. / 7:45 a.m. – Wade Ormsby, Australia; Oliver Bekker, South Africa; Kyle Thompson, Greenville, S.C.
1:41 p.m. / 7:56 a.m. – Brandon Stone, South Africa; Troy Merritt, Meridian, Idaho; TBD
2:47 p.m. / 9:02 a.m. – Henrik Stenson, Sweden; Charl Schwartzel, South Africa; Louis Oosthuizen, South Africa
8:18 a.m. / 2:03 p.m. – Jeunghun Wang, Republic of Korea; Thomas Aiken, South Africa; Bradley Dredge, Wales
9:35 a.m. / 3:20 p.m. – Webb Simpson, Charlotte, N.C.; Ernie Els, South Africa; Lucas Glover, Tequesta, Fla.
9:24 a.m. / 3:09 p.m. – Kevin Kisner, Aiken, S.C.; Billy Horschel, Ponte Vedra Beach, Fla.; Branden Grace, South Africa
2:03 p.m. / 8:18 a.m. – Andrew Johnston, England; Brian Stuard, Jackson, Mich.; George Coetzee, South Africa

Father's Day – 18 June at Stellenbosch GC – yes, yes, yes we are making it special again! Following the overwhelming success we had with Mother's Day, Gerhard and his team will once again be preparing a very special lunch for the dads. Yes you guessed it – we are bringing the Erin Hills menu to you on this special day. The same delicious dishes they will be enjoying on Sunday at Erin Hills, we will be serving right here at Stellenbosch GC.

Don't miss out on the special US Open Father's Day lunch. Please contact Marizan ASAP on 021 8800103 or bookings@stbgolf.com. We will only be able to accommodate 150 guests.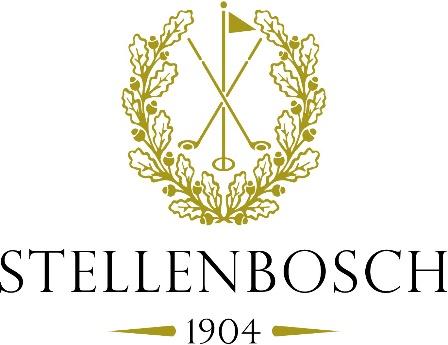 Appetizers

Classic shrimp cocktail
Spicy horseradish cocktail sauce, fresh lemon

Tomato – basil bisque
Basil oil and garlic croutons

Grilled pear & spinach salad
Fresh spinach salad with smoked bacon, blue cheese, walnuts and rosemary honey dressing

Spiral beet salad
Spiral cut beets, crumbled goat cheese, arugula and sherry vinaigrette

Entrees

Pan seared beef filet with cabernet butter
Whiskey BBQ glazed pork ribs
Crisp roasted chicken
Sautéed mushrooms and wild rice
Garlic mashed potatoes
Grilled cherry tomatoes

Dessert
Apple crumble with cream fraise
Chocolate brownies, vanilla ice cream and chocolate sauce




Storm hits the Western Cape
We are grateful that the storm last week did not cause too much damage in Stellenbosch. We had just over 38mm for Wednesday and Thursday, with only one small pine tree falling on the 11th hole next to the ladies tee box area. Our hearts goes out to the rest of the Western Cape and the Southern Cape.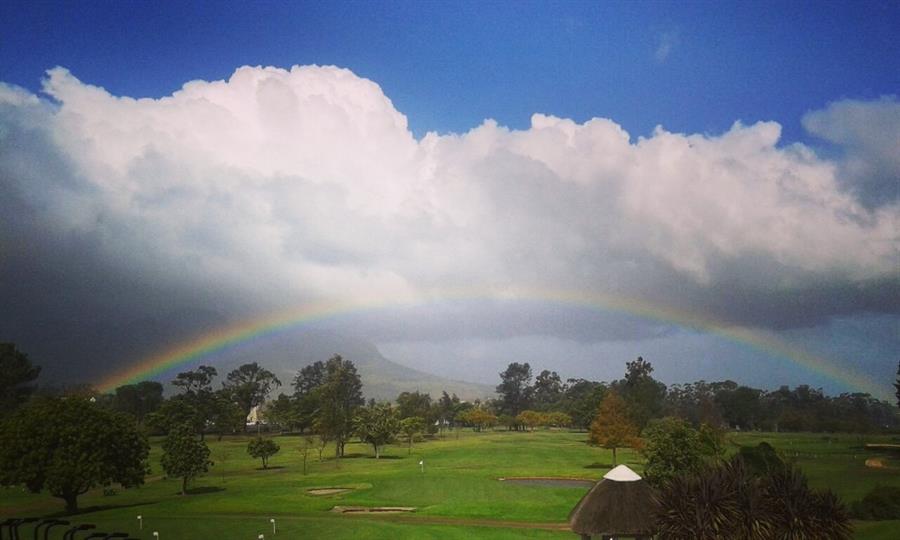 After the storm, comes a rainbow


Honourable Gentlemen of Stellenbosch,

This new format at the club will be played for the 3rd time on Friday. Scary to think that a club with so much tradition never had a special day like this in the past...

Starting with a morning Foursomes Match Play, the President's men will be playing against the Captain's men. The morning round is followed by a traditional lunch and wine, before the gentlemen head out again for the afternoon Foursomes match play. Personally I cannot think of any better way to spend Youth Day than amongst friends on the golf course! With both sides having won in the past, 2017 will be a BIG one to win and take the lead for the coming year.

Big one to win 2017
On Wednesday we will be introducing a brand new sponsor at the club during the Wednesday competition. Bellwood Capital will be sponsoring the day and we are looking forward to a wonderful day with them. The weather is giving us a slight gap on Wednesday. There will be some snacks after play and wonderful prizes up for grabs. Reserve your tee time now.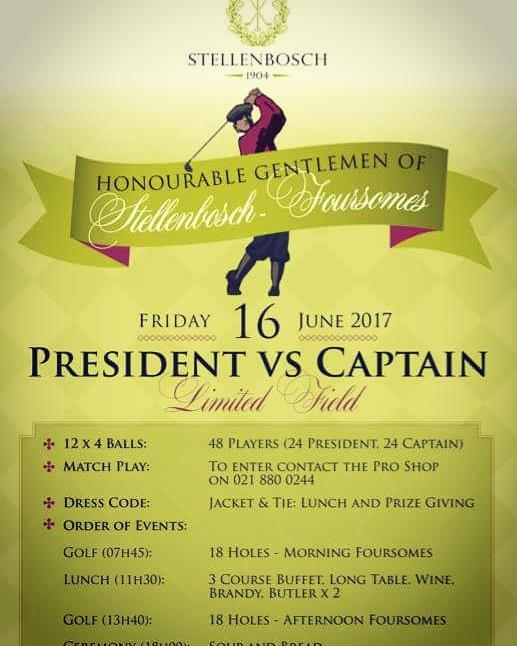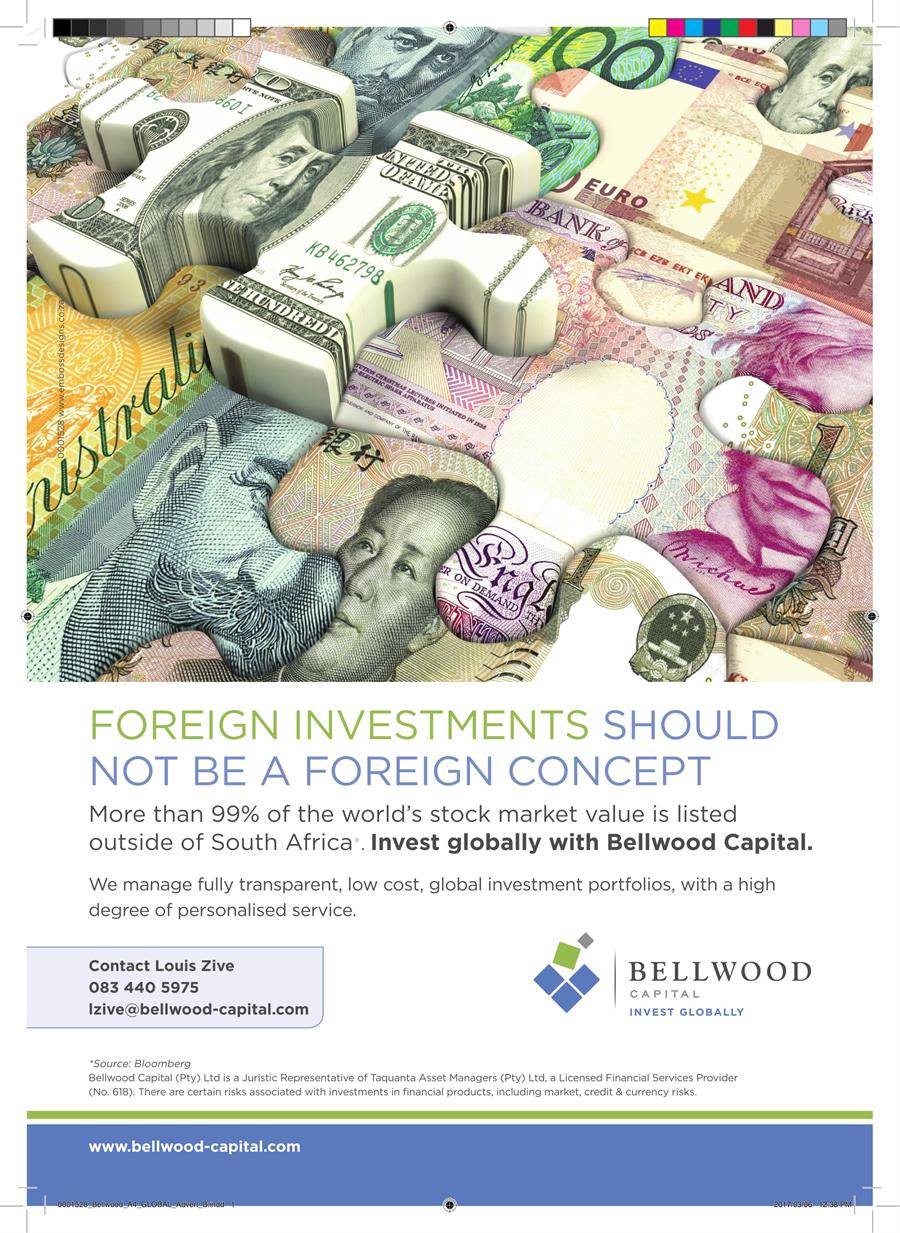 I'm looking forward to another super week at the club and why won't it be with such a jam-packed week ahead of us!

Hope to see you all,
Louis





US Open Competition
A whopping R 1000's worth of pro shop vouchers are up for grabs to the person who e-mails me the name of the player they think will be kissing the US Open Trophy at Erin Hills GC after the fat lady has sung on Sunday evening. E-mail me your name and answer to proshop@stbgolf.com.

In the event of a tie, 2 or more people choosing the same winner, the person who's entry is received first will be the competition winner. So get your crystal balls out and let me know!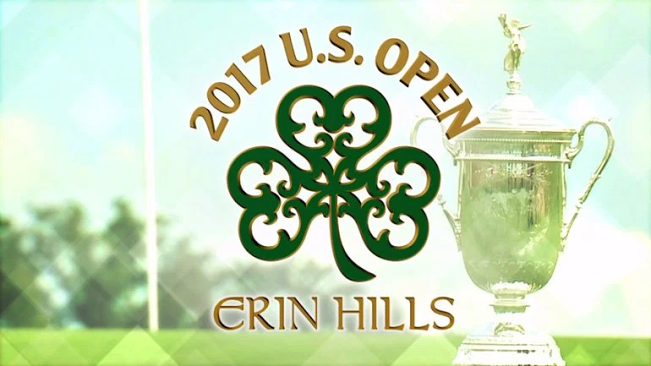 Shop talk

Rudy Project Sunglasses CLEARANCE SALE!
We have slashed the prices of all our Rudy sunglasses and we have a wide variety of styles for you to choose from, so come on down to the proshop and get 'technically cool' eye protection...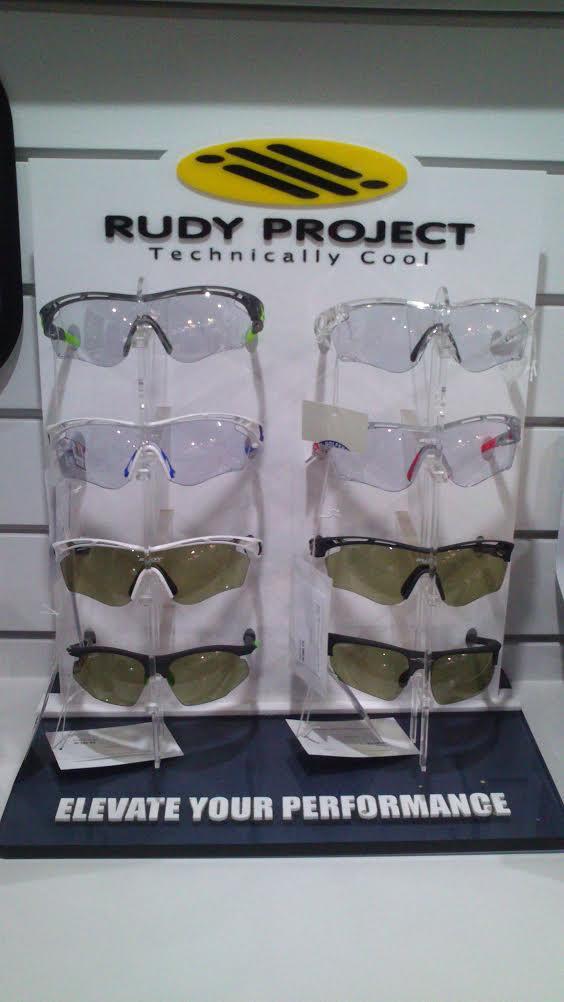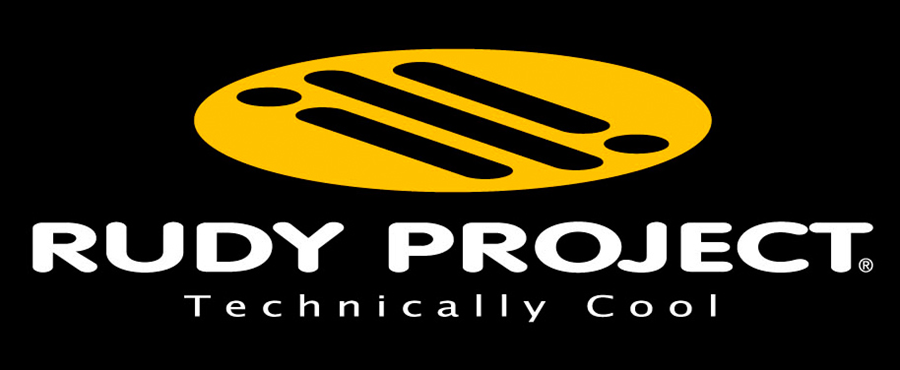 30 % OFF on ALL men's and ladies polo shirts and shorts...

...and I mean all of it! The display unit in the shop for the discounted items can only hold so much, so look around and find your bargains in the shop were ever they might be on display...






Zeus Batteries for your rangefinder at Only R199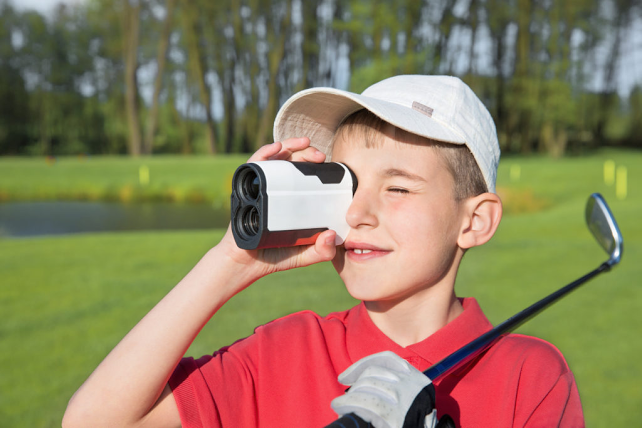 Got a rangefinder?...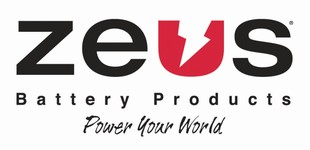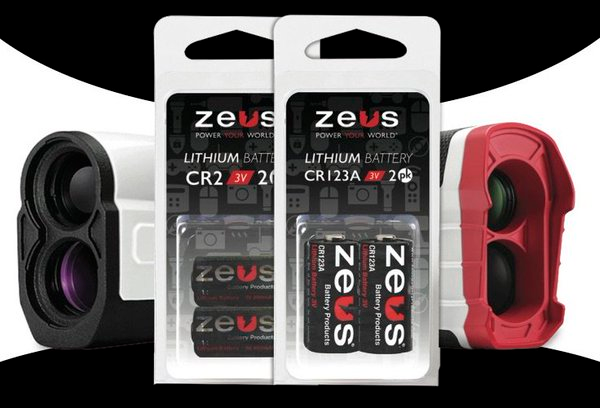 ...Zeus batteries in stock at only R 199


Funny for the week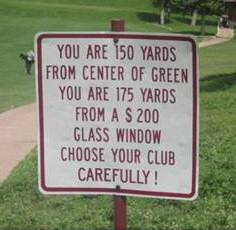 Keep it in the fairway until next week!

Kind regards,

Ernie
Team Stellenbosch Golf Club - "We'll make it happen!"






Go Oliver!
Firstly from my side also, what a great achievement for our Oliver Bekker to qualify and experience the thrill of a US Open! Congratulations from all of us Oliver and all the best at Erin Hills.

From a teaching pro's perspective - again, what an interesting game golf is - it was not too long ago that Oliver was contemplating his future in golf, and look at him now! And what did the trick here - getting things into perspective and the calming effect this has had on him, as Louis also describes. Ladies we just couldn't do without you!! We saw a similar thing with Sergio Garcia who broke through at the Masters after he had become a much calmer Sergio. So next time something goes wrong on the golf course, try putting it into perspective!

Excited about upcoming technology on the range.
My excitement is mounting every week, just thinking about the huge step upwards we will soon be making on the range, especially in terms of keeping up with the world leaders in teaching and fitting technology. The wait for it will certainly be worth it!

I say this because the new teaching studio will be equipped with all the latest "gadgets", by which I mean Flightscope and it's accompanying big screen technology, which according to the Flightscope experts based right next door to us in Technopark, will make it one of the best studios in the country!

In the lead-up to its completion in August, I will bring you more details starting this week (below), about what difference this technology will make to your game of golf, the most important of which will be more enjoyment through improvement! I am busy brushing up on my technological capabilities in order to give you the most optimal improvement experience!

Besides the studio, the new building on the range will also greatly enhance your general range experience, as you will be able to purchase the buckets of balls directly from the building, together with some cool drinks, some snacks and the odd beer or three! More sitting area will also be provided. This will also set the scene for some fun events to take place on the range.



Background of Flightscope Technology
We as a nation can be very proud about some of our technological inventions, one of which is in fact Flightscope Technology! We have Henri Johnson, a South African engineer, to thank for putting us on the map with this amazing piece of technology that is now used all around the globe in various sporting codes with great success, especially in golf.

After studying engineering, Henri initially focused on sonar and radar projects. Here he developed the radar technology that could measure the velocity and ballistics of projectiles in flight. This technology would go on to be used in military units around the world. Johnson later started the engineering firm, Electronic Development House (EDH) and serviced a growing clientele from a broad range of backgrounds.

But he felt there was still more he could do - something bigger and more exciting based on his previous engineering work. He began by investigating the everyday, commercial use of his military projectile application and discovered that similar technology could be used to measure the speed of balls played during sport.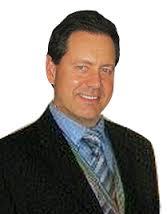 Henri Johnson


First he looked at the cricket pitch and designed the EDH SpeedBall, which measured the speed at which the ball left the bowler's hand. Then he applied similar technology to the tennis court and invented the RaquetRadar, which measured the speed of a player's service.

Finally he turned his attention to the golf course and developed the FlightScope. A comprehensive 3D tracker, the FlightScope is able to follow the trajectory of golf balls, providing information as to the speed, direction and angle of the ball as well as critical feedback to the coach and golfer. It is also plays a vital role in any club fitting process.

EDH also serves other sporting disciplines and continues to service the military market. His inventions are now being used on all the golf tours around the world, as well as at the major cricket and tennis tournaments.

As mentioned above, in golf Flightscope has become a vital part of any good golf coach's arsenal, as it provides the feedback he or she needs to let players improve faster and more efficiently than with video technology only. So thank you local genius Henri Johnson for this favor, and we hope the world also appreciates your invention! More on Flightscope technology follows next week.

June is bunker play month.
Continuing for now with our themed months, this month we focus on bunker play. There is always a cause for every fault, and with bunker shots it is certainly no different. The causes can be found in your setup 99% of the time.

If you are reading this and you know you are repeating a fault(s) in the bunkers which makes you nervous every time you have step into one and would like to find out how to start enjoying your bunker play much more, you should definitely attend one of the month's bunker clinics listed below.

I am not giving away too many tips here as attending my clinics is much better than reading something and trying it without some assistance!







Events for June:

Bunker clinics:

Thursday 15 June and Saturday 24 June, starting at @ 11h00: Please note these are repeated clinics so you can choose to attend the one which suits you. Please enter here and name the date you would like to attend.

The rate for the clinics will be R150 per person and the duration dependent on the number of participants.

Callaway Golf wedges demo/fitting day: Wednesday 28 June 10h00 to 13h00.

Fun Junior Competition: Sunday 25 June. Starting time, ages, field size and entry method, as well as some more on SAkidsgolf will follow next week.

Our junior tees have been freshly re-marked on the back nine so no excuses for our young stars not to start practicing! The junior scorecards are also still available in the pro shop.

Speaking of young stars, last week I introduced 2 year-old Adam du Preez as our latest junior academy entrant. The newsletter was dispatched before I could add some fun facts about Adam so here goes - he has turned 3 in the meantime but his swing has not changed! About a year ago he co-incidentally saw some golf on TV while his dad was watching, and decided there and then that was what he wanted to do, and 6 months later this is the product (adorable images below)! We've already played some holes on the junior course and he did not disappoint. I will be keeping these images of his already correct body and club positions so that we can reminisce after he has won his first Major! More on Adam and other juniors still to follow.

If you would like information about our junior academy or anything about lessons in general, please ask here.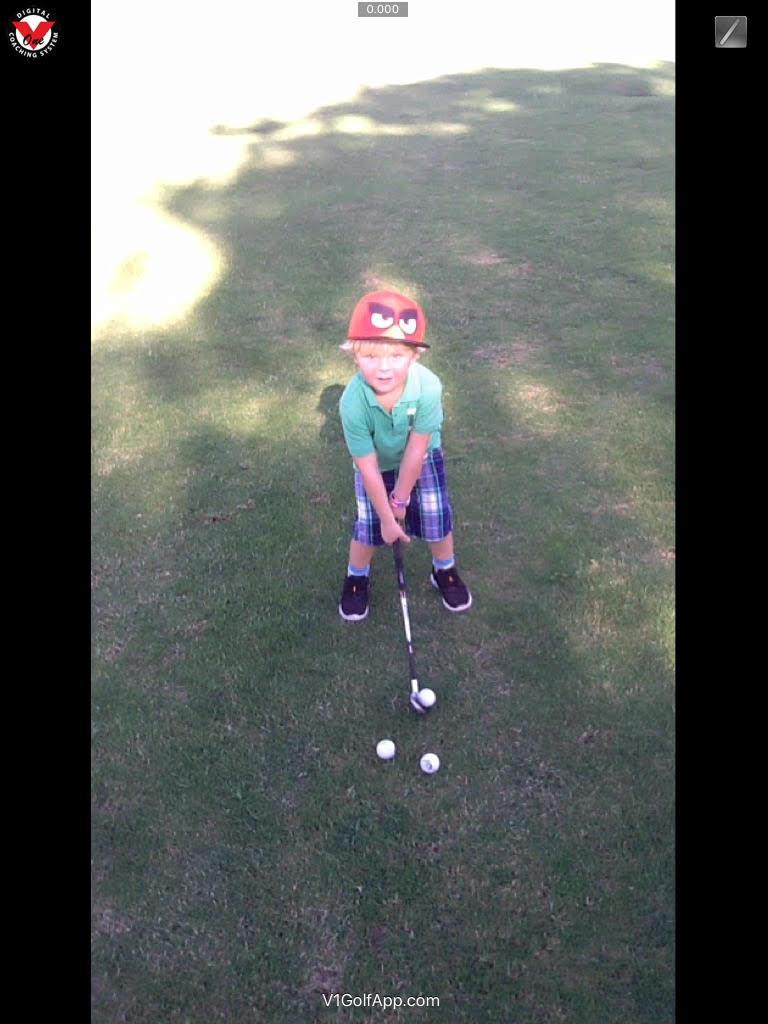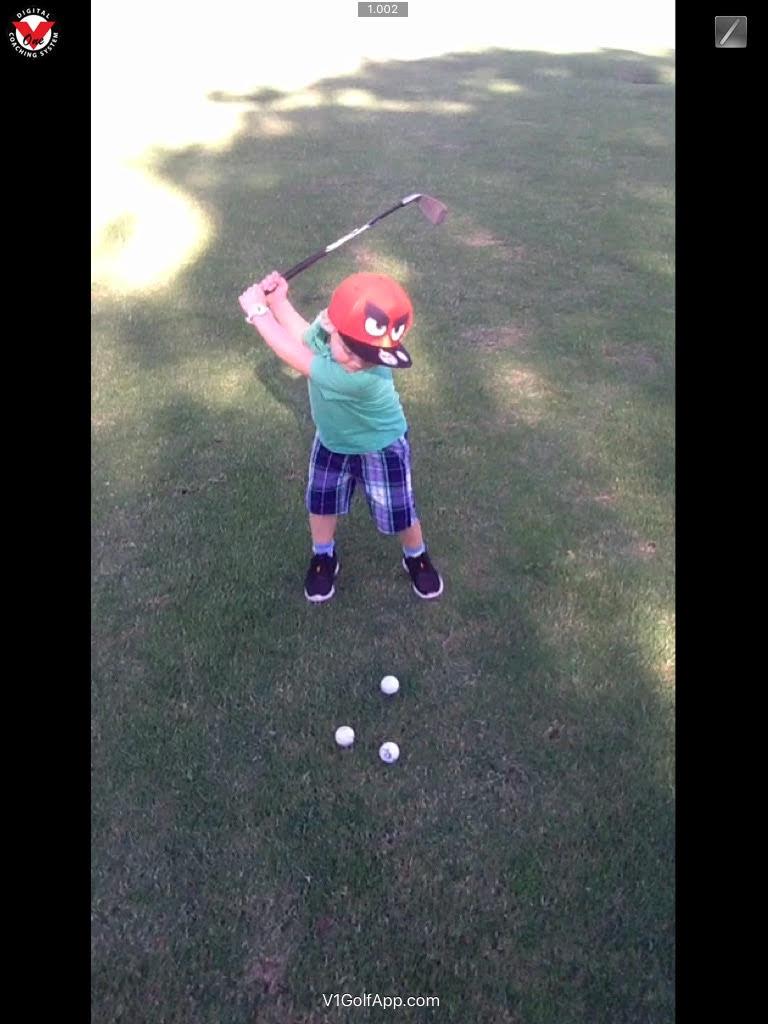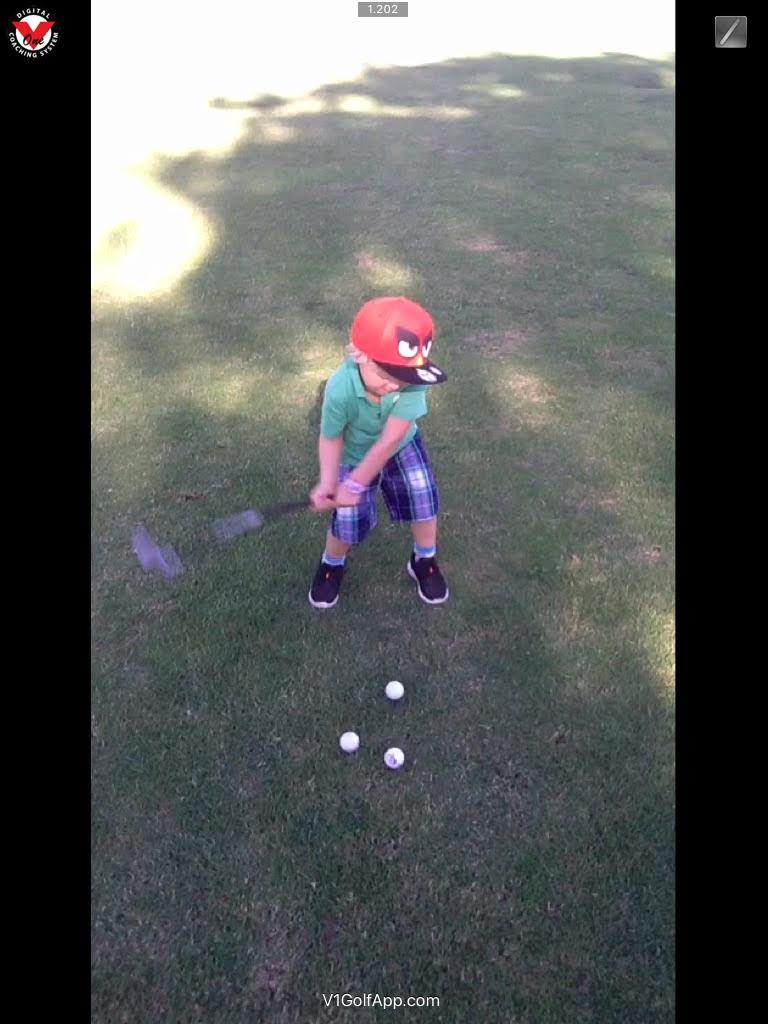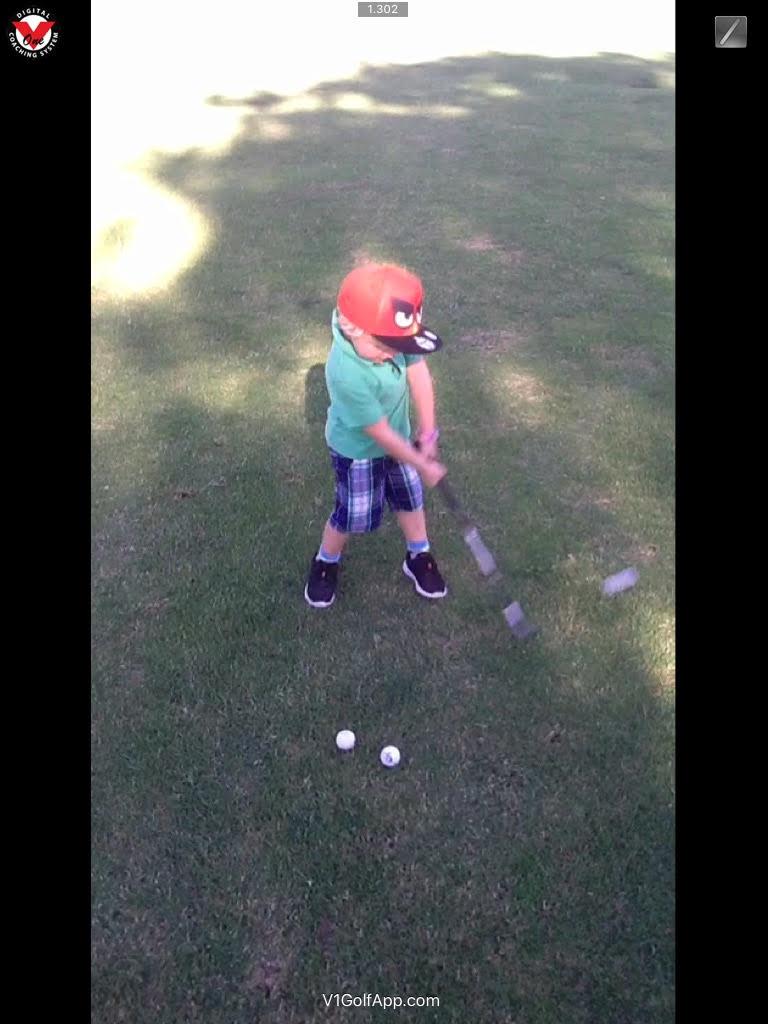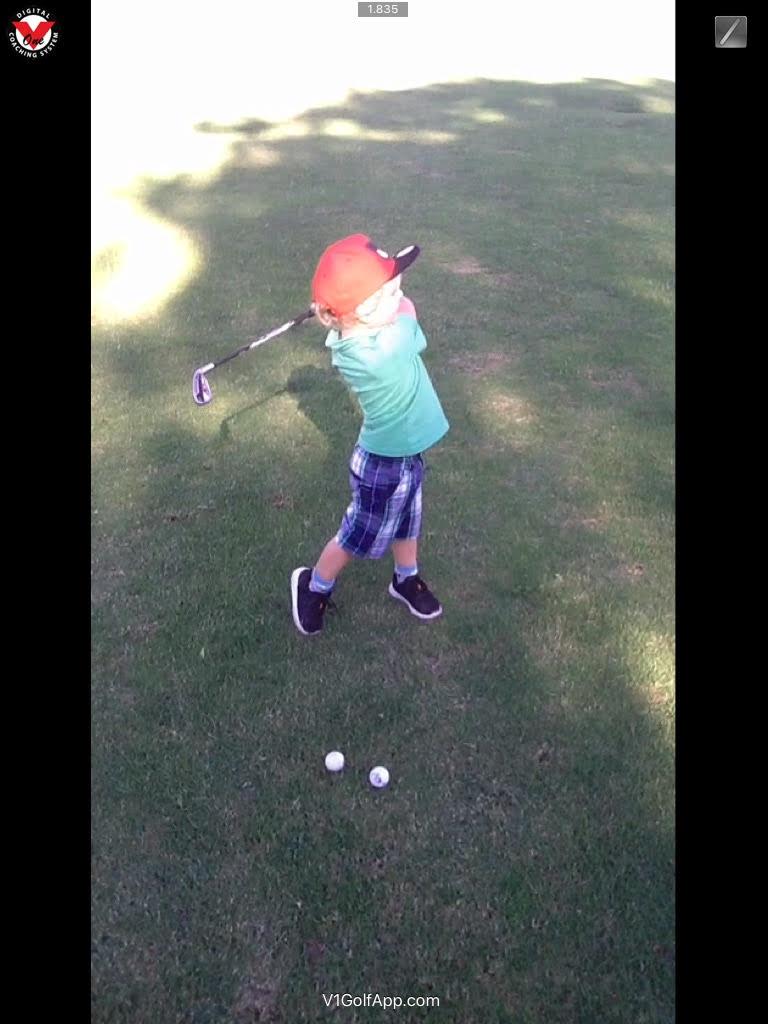 3 year-old Adam du Preez's impressive swing positions


See you at the club,
Erich


Pages