You are here
Newsletter
Generation Challenge 2018 | Who will come out on top?
Monday, February 19, 2018 - 14:16



Greetings from Stellenbosch Golf Club Monday, 19 February 2018






Well played Justin!

The young Stellenbosch Golf Club member finished 3rd at the PGA Championship that was played at Eye of Africa Estate last Sunday. Justin had a bit of a slow start in the first round, but over the weekend everything came together for him, shooting 74, 68, 65 and 68 for a score of – 13. Finishing 4 shots back of eventual winner Matias Calderon. #welldonejustin #pgachampionship2018

Justin had another good week at the Dimension Data ProAm event ending on Sunday, the Stellenbosch Golfer finished in 18th position. This week he will be playing in the Cape Town Open, alongside fellow Stellenbosch GC Professionals JJ Senekal and Oliver Bekker, at King David Mowbray. The tournament starts on Thursday, we do have a couple of tickets at the club if you are interested to go and watch a bit of professional golf. #supporttheboys #capetownopen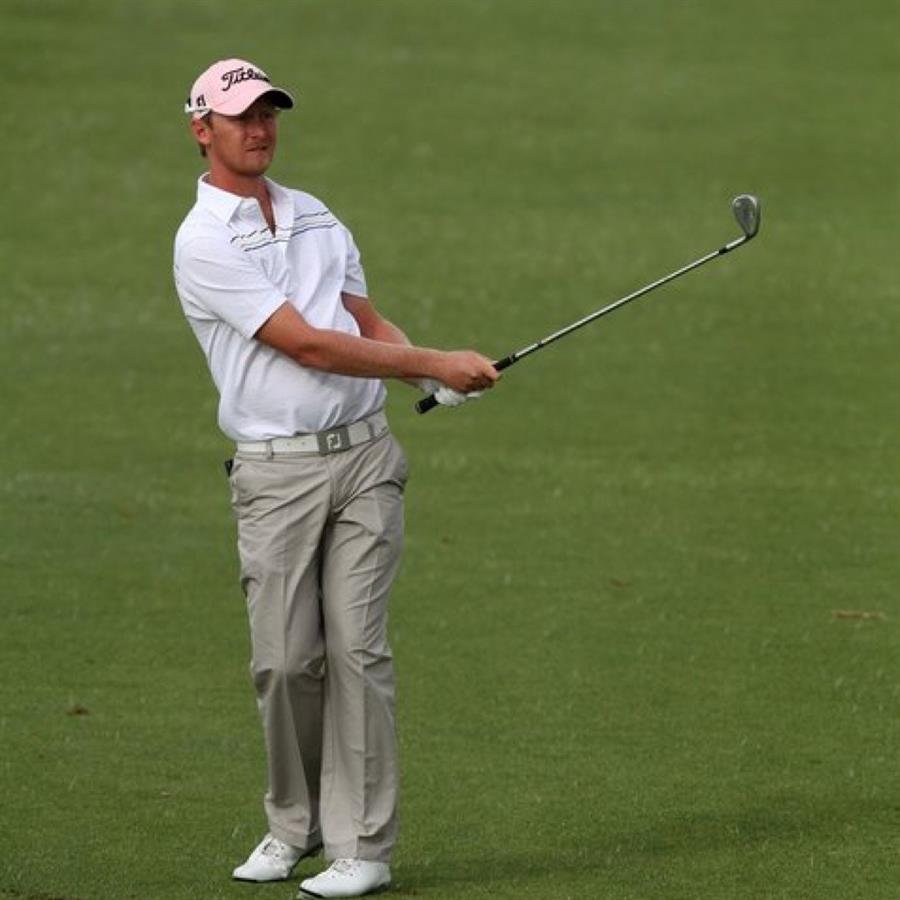 Justin Harding during the PGA Championships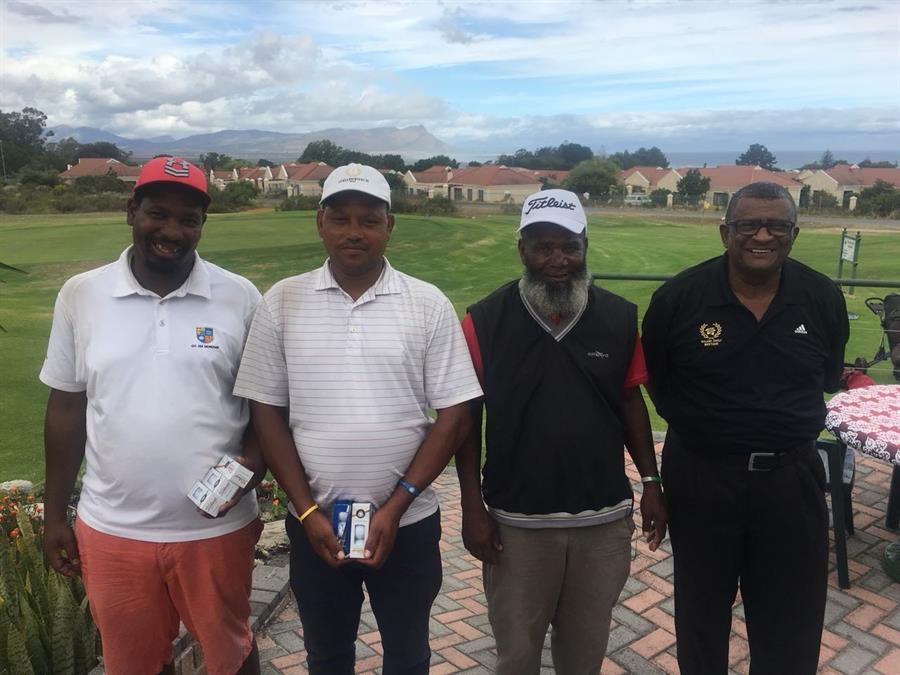 On Monday last week our caddies traveled to Kleinmond to participate in a caddy tournament arranged by the Boland Golf Union.

Marius Wenn played very well shooting 77 and finishing 2nd on the day, one shot behind the winner. Martinus Plaatjies was tied for 4th shootng 79 and Taswald Koopman shot 84 for 9th position.

We had 10 caddies representing Stellenbosch GC at the event, well done Marius with your great round of golf!

Pictured here are our Caddies at Kleinmond last week Monday


Neil, our greenkeeper, surprised the ladies on Tuesday for their Valentine's Day with colorful cups! Great idea Neil, but sadly, most of them did not complete the round due to a thunderstorm hitting the club late afternoon. We only had 6mm of rain, but hey, something is better than nothing! Sadly we also lost a few trees, luckily nothing in play.

The one person I would like to thank is Neil and is team, the greens are fantastic and if there is one job at the moment that you don't want, it's his. The team under his leadership have been doing an amazing job under what we all know are very, very difficult circumstances. #golfcourse #dayzero #greenkeeper #lightning







Pictured below is the thunder and lightning before the rain on Tuesday. Check out the great video taken by Roan from the deck at the club! (click on image to watch)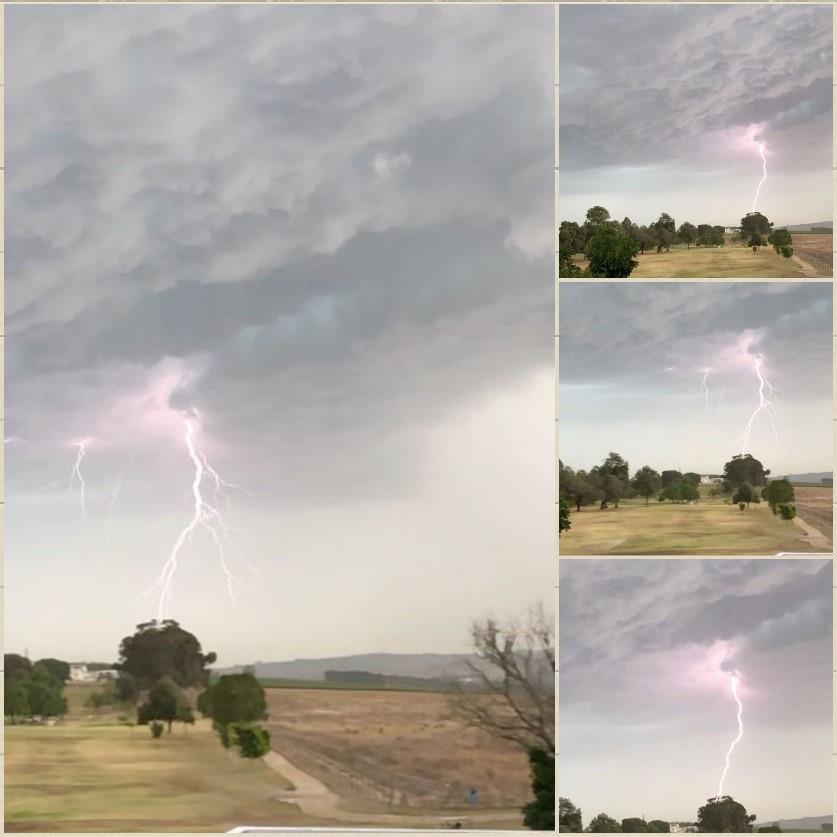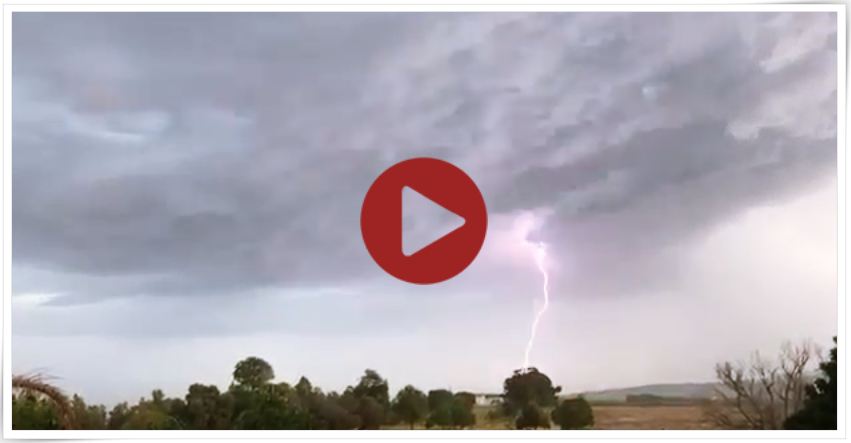 On Wednesday, it was the men's turn to enjoy their Valentine's Day on the golf course and may I say, is there a better place a golfer can be? The day was sponsored by ABC Security and they went out of their way to spoil all the golfers on the day with a fantastic prize table and spoiling everyone with a pizza and beer after play. Almost sounds like the perfect day!

Congratulations to Mossie Mostert and Nieuwoudt Heerschap for winning the first sponsored day of ABC Security. Two lucky winners walk away with free monitoring for periods of three or six months. Thank you, Stephen Nelson, for your generous contribution to the day! Sadly, most of the prize winners did not stay for prizegiving - never nice for a sponsor. During the next three events, only players who attend prizegiving will receive their prize, the rest of the prizes will go into a lucky draw for the players who stay. #greatidea #abcsecurity #sponsoredday #pizzaandbeer


Wednesday, 14 February :
ABC Security - 4BBB Stableford

1. Mossie Mostert & Nieuwoudt Heerschap 47
2. Ben Grib & Pierre Henning 47
3. Stephan Nel & Corne Lemmer 46
4. Rupert Bosch & Christo Meyer 46
5. Francois de Vries & Curly Nortje 45
6. Gerrie Jonas & Grant Gainsford 44
7. Leon de Wit & Louis Swanepoel 44





Now, for someone who that does not like to write about rules, I have another one I would like to share with you, just to show that even the top golfers in the world does not always know all their rules:

This time in the SIME Darby LPGA Malaysia, where the six-time LPGA winner Sei Young Kim – despite scoring 65 (-6) and being fourth in the tournament – could be a bit annoyed.

At hole 17 (par-3) her ball laying in a bunker, and before striking it she removed a leaf in the bunker. Ooops, you are not allowed to do that. She incurred two penalty strokes under Rules 13-4c.
-8 for the round was instead -6. "Not a big deal".

Kim did not consider it a big problem; according to the LPGA website she said:
"– Honestly, I thought I could move the leaf… It's not a big deal, we have two more rounds."

A positive attitude, but still not too impressive that she did not know that Rule. Maybe she was already implementing the 2019-Rules of Golf.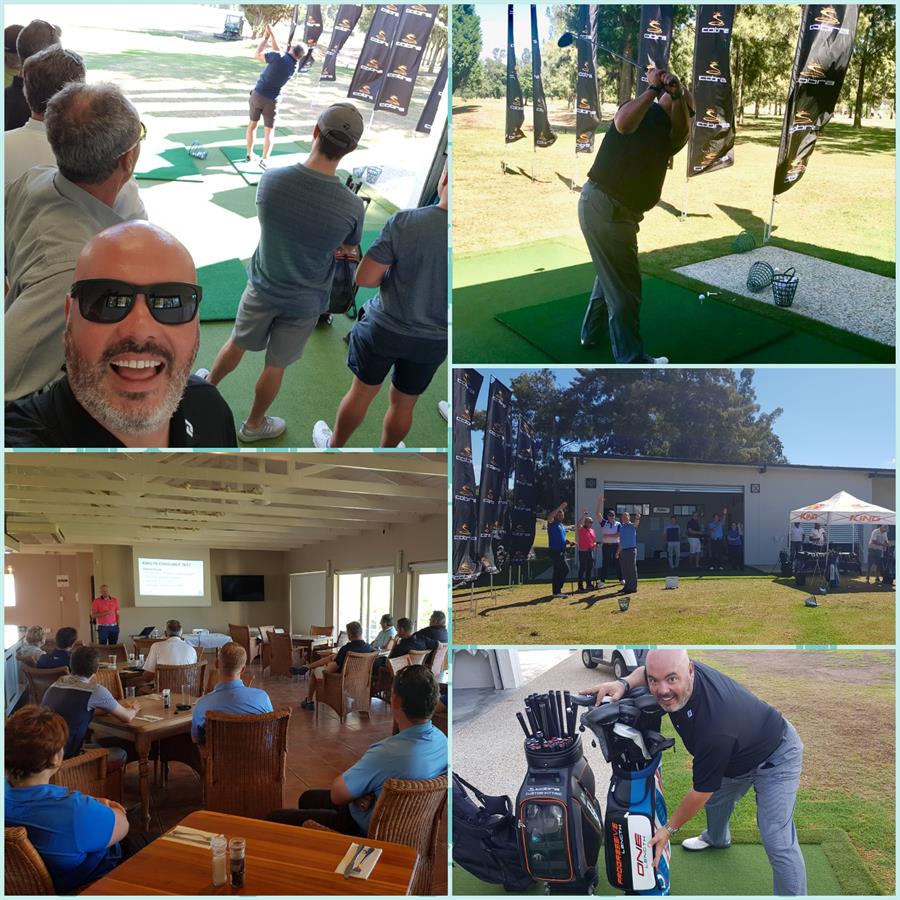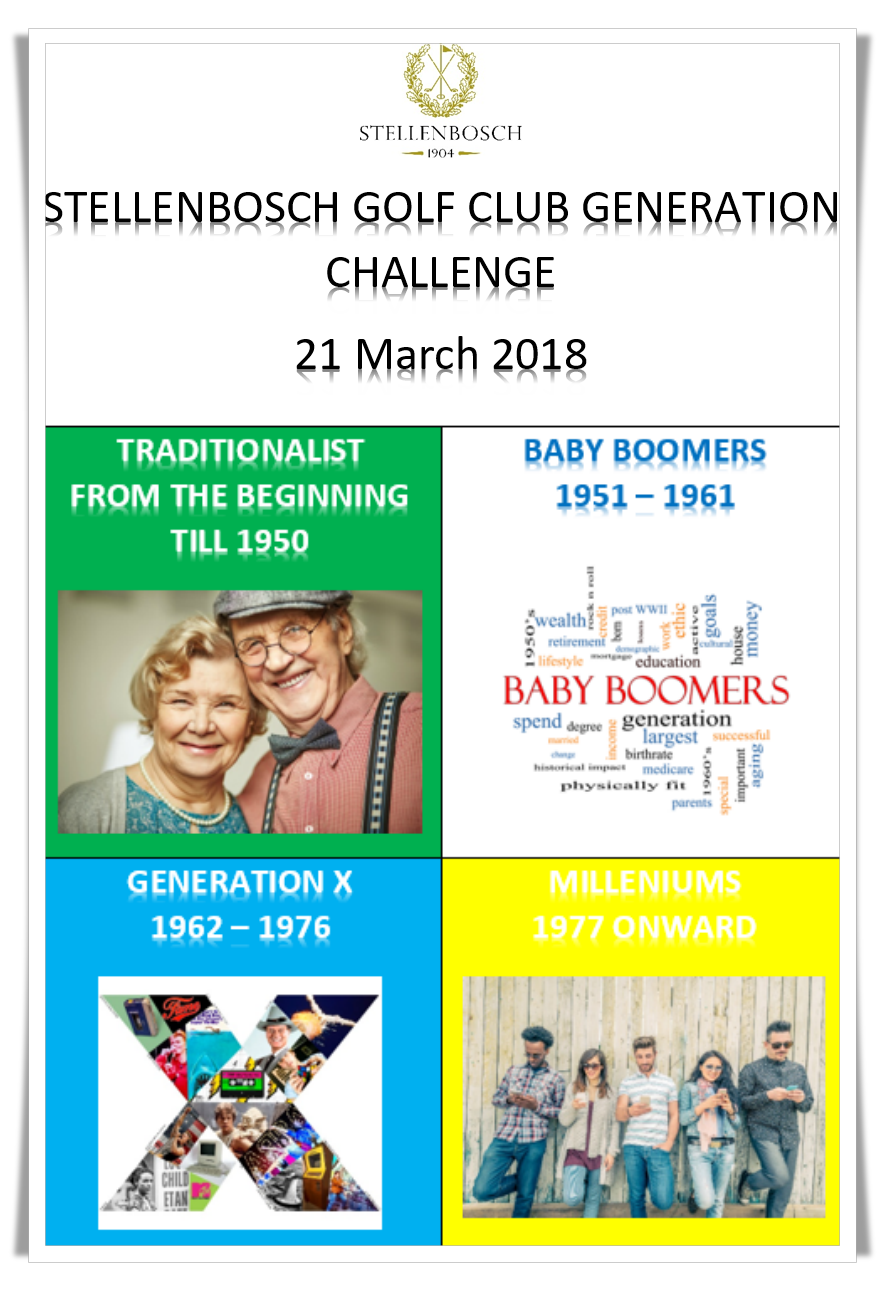 If you did not join us on Friday to experience the new COBRA F8 driver you missed out! What a day, what a club, what a great experience hitting the same length clubs as played by PGA Tour star, Bryson DeChambeau. I don't know what confused / impressed everyone more, the 4 iron with a 7 iron shaft or the PW with a 7 iron shaft. The bottom line is that most guys hit it better than their own clubs. #makesyouthink #onelenght #cobra

Our Generation Challenge rained out in September 2017 and will now be taking place on the 21st of March 2018. Golf in the morning, followed by a nice lunch after play. The much anticipated crowning of the Generation Champions Group for 2018 will also be announced!

Get your Alliance Teams ready, consisting of a player from each generation, but remember the generations actually play together – its going to be lots of fun!

• 4 Ball must consist of one out of each generation (here we can assist)
• Competition fee: R 100 (Includes lunch after golf)
• 4 Ball Alliance & Individual Stableford
• For bookings please contact us on 021 880 0244 / bookings@stbgolf.com
#generationchallenge


Remember the Windhoek Pairs is round the corner and will be played next Wednesday, 28 February 2018. I hope you have entered!

May you all have a great week on and of the golf course, I am looking forward to playing in the Cape Town Open ProAm on Tuesday and then attending the tournament on Saturday and Sunday.

Have a great one,
Louis




Pages