You are here
Newsletter
Great to be back
Monday, June 22, 2020 - 17:57



Don't worry...


Be happy! That feeling all of you would have enjoyed teeing it up for the first time after an 80 day lay-off. Enjoy this video clips – I just loved it!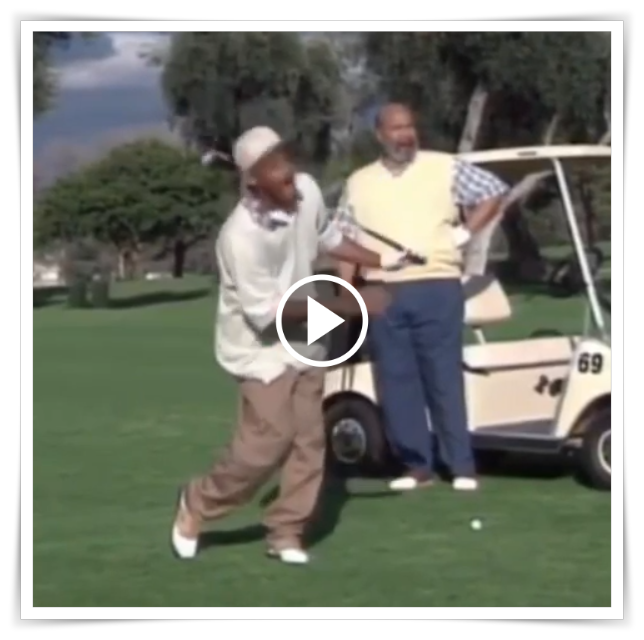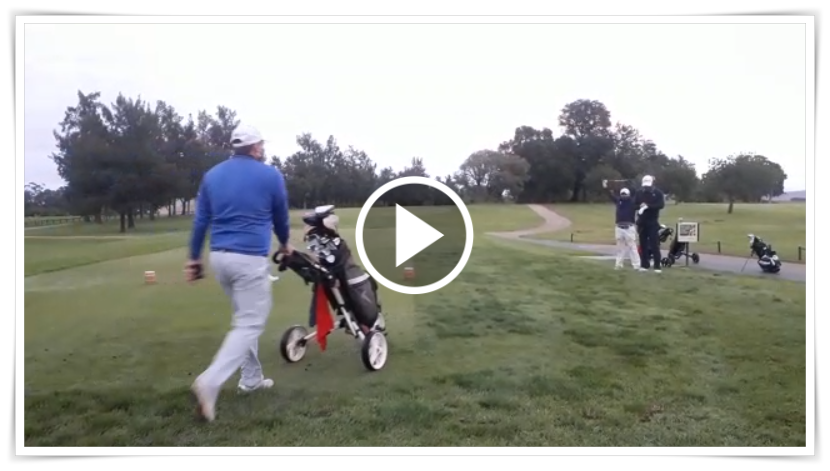 We appreciate your patience as we reopened last week, it has been a busy first 7 days with the demand to play and requests continuing on a daily basis, as we get back into the swing of things...Hopefully the 19th hole is following suit shortly!

The Masters quiz...

Before or during or I cannot even remember when, I had a little quiz about the Masters. I was inundated with responses, because it is most "patrons'" favorite tournament. The personal interaction and communication with all of you during the lockdown has been incredibly special and rewarding for me. Looking after golf operations I am not always afforded the time to email and call everyone back personally. Anyway, let us get back to the Masters Cap – During the week of the tournament the word Masters is added to the cap and the only time of the year it is sold like that. During the rest of the year the golf club's name Augusta National is displayed on the cap. Never too old to learn, aren't we? Well done to all of you who knew it, I was impressed! This year the Masters will be played in November (12th – 15th) with our very own Justin Harding once again teeing it up after his wonderful finish in 2019.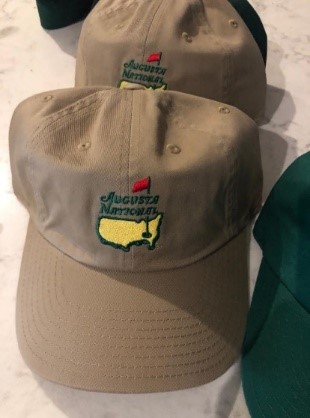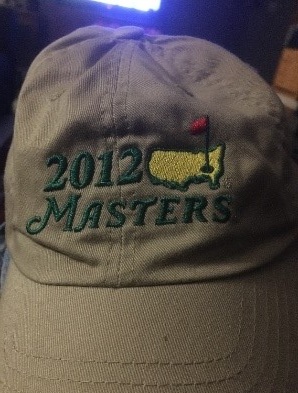 Thank you Poise Cup

With so much sadness and negativity in the world we are living in, I always look for the good around me and it is so easy to find…. Poise Cup, a group of golfers who play all over the Western Cape, delivered food hampers during the lockdown for our caddies. I can't echo enough how much golfers kept giving, even during the times they couldn't be on the golf course. Ben Hogan always said, "The most important shot is the next one". Remember that during every round you play and in every day you enjoy life.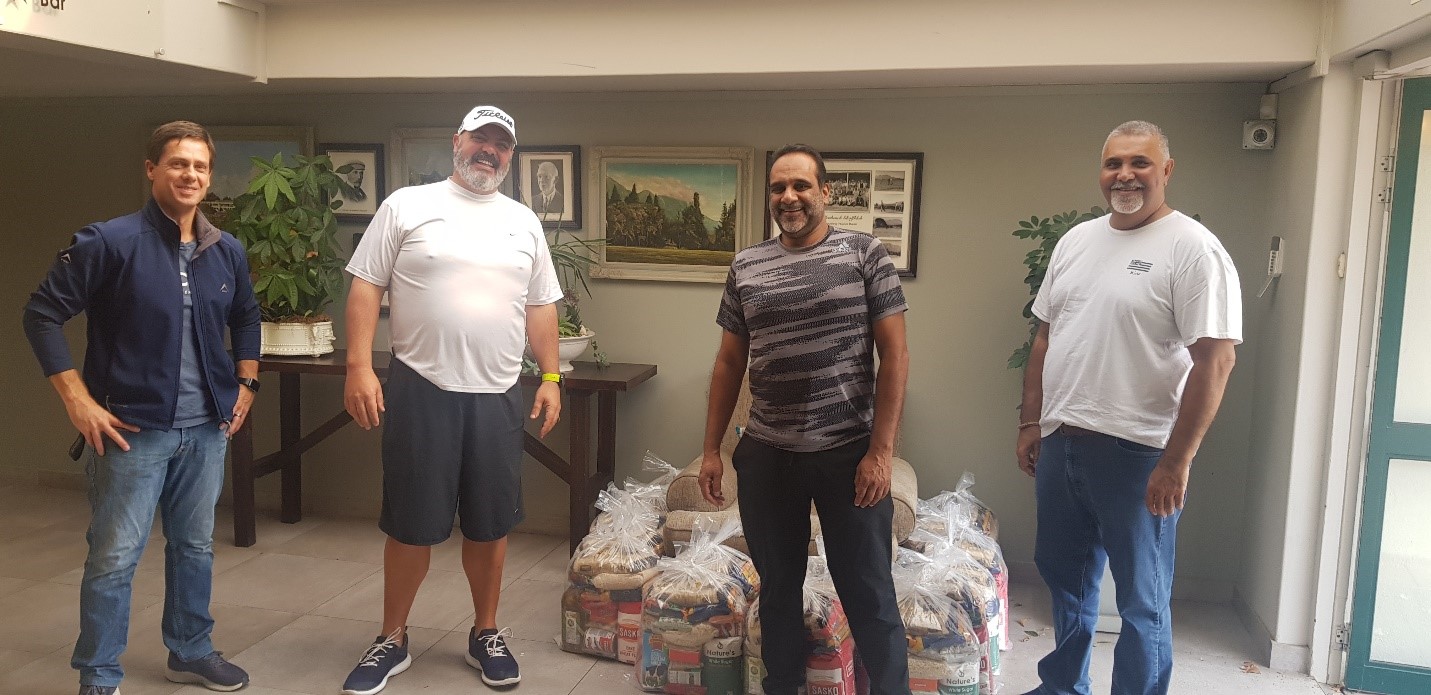 I had the fortune to start my career many years ago under a very innovative / practical person and looking at the picture below he still hasn't lost it! Go Graham!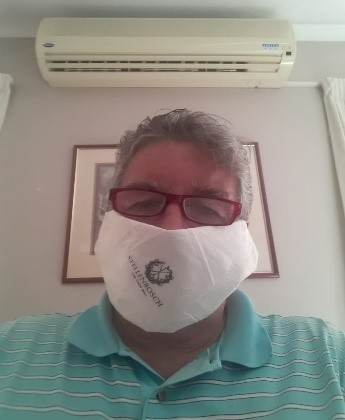 Let's look after our beautiful course


Funny times we are living in – but definitely not funny when this is your lie in a bunker having to make par to save some money. We have no visitors to blame at the moment for pitch marks and divots or for not smoothing out the bunkers, only ourselves. Please be considerate to the other players enjoying the golf course by looking after it, with as much love and passion as Neil and his team does!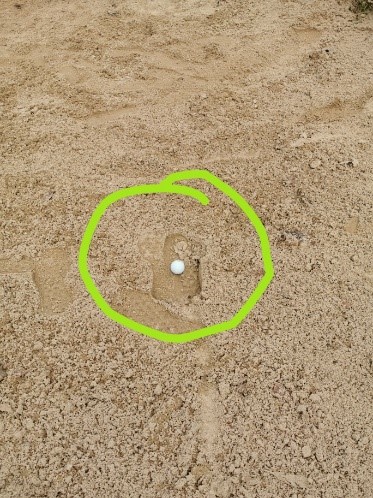 I also enjoyed my first round back – strolling over these beautiful fairways and greens last week – nothing beats a walk while swinging a golf club. Welcome back!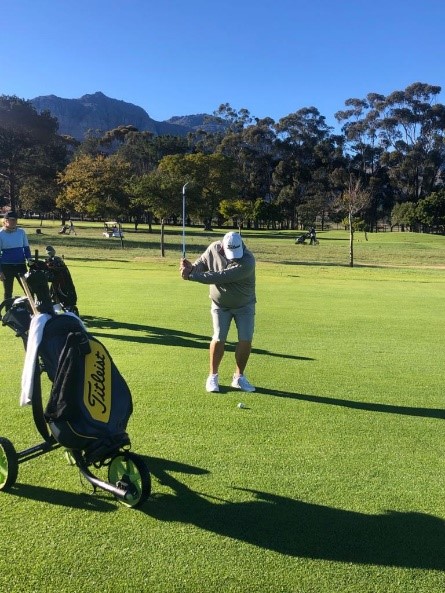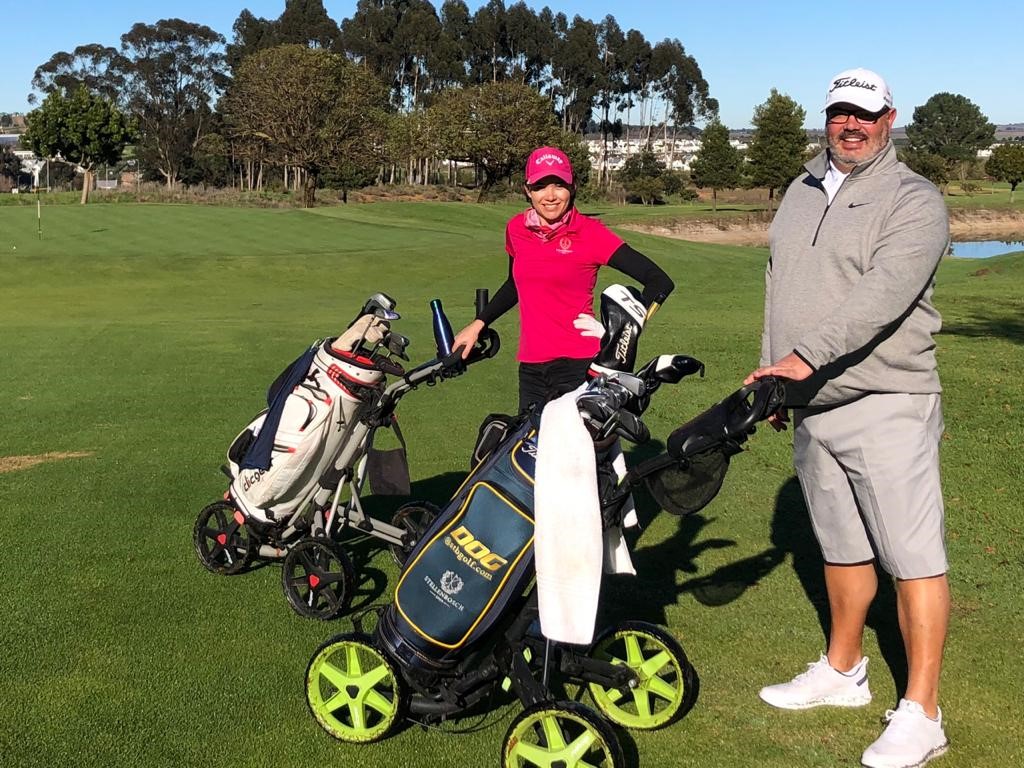 R.I.P. Billy Fredrick Nelson Cooper (24/02/1936 – 20/06/2020)


Being part of this wonderful club for 4 decades now, it's always quite emotional saying farewell to a member and friend of Stellenbosch GC. Oom Billy joined the club on 9 May 1991 and was one of the most regular golfers at the club, especially during the last twenty years. He enjoyed no less than 92 rounds before the lockdown this year. Calling out his name during prizegiving, always brought a smile to both his face and mine, after another "magical" round. On March the 7th he shot an 83 gross beating his age by one, followed by an 84 gross on the 11th equaling his age. A face his fellow golfers and the staff saw 4 times a week, oom Billy, "Ons gaan jou baie mis by die klub – jy het diep spore hier getrap…." Our deepest condolences go out to his wife, children and friends.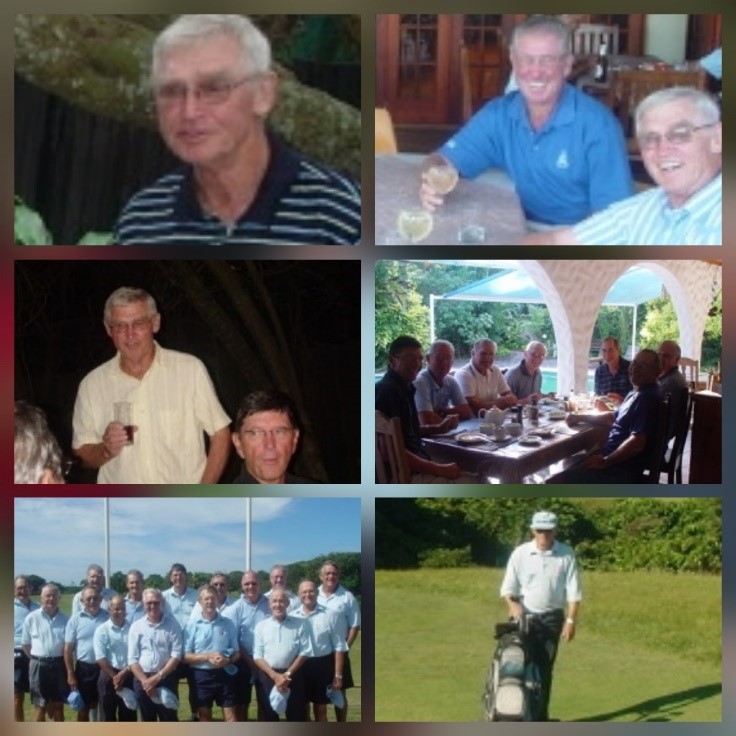 Happy belated Father's Day!

Happy Father's Day to all the fathers out there, I hope you all enjoyed a special day yesterday, mine was the best I could hope for, spending some time with my dad and my son.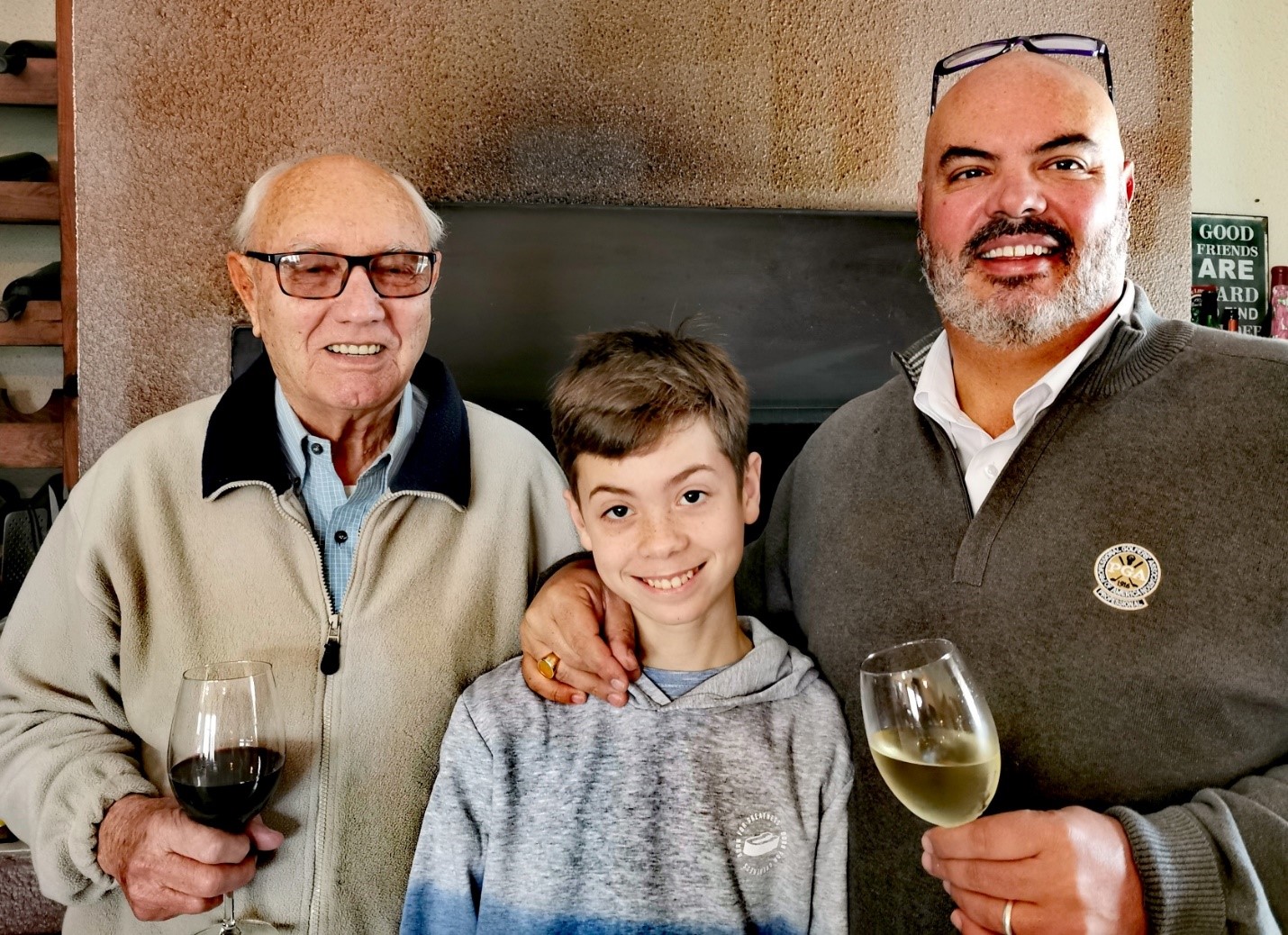 'Til next time,
Louis







In gesprek met Francois Hanekom:


Op hierdie gebore Suidwester se gholf-CV is daar sommer baie hoogtepunte. Enkele van die prestasies sluit in:
• SA Universiteite kampioen;
• 3de plek by die Wêreld Universiteite-toernooi op St Andrews;
• Wenner van 'n Duitse PGA-toernooi;
• 8 kolhoue en 2 albatrosse op sy kerfstok.

Francois Hanekom het as jong seun in Windhoek sy gholf geleer en was na skool student by Maties en het op Stellenbosch gespeel. Daarna was hy 'n beroepspeler asook -afrigter.

Nou is hy weer terug in die Wes-Kaap en speel sy gholf vanuit die Stellenbosch-klub. Hierso is my volledige onderhoud met hom.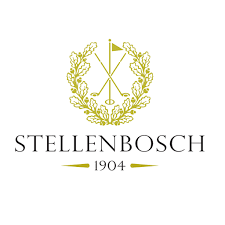 Pages